What To Do With Used Gift Cards—A Complete Guide
Gift cards are a great way to show appreciation for someone without the risk of buying the wrong present. But what to do when you accumulate a larger number of partly or entirely used gift cards?
Check this guide out for suggestions on what to do with used gift cards!
You will also learn how to:
Check your gift cards for any leftover money
Before You Decide What To Do—Check if Your Gift Cards Have Some Money Left Using DoNotPay
You can do a lot with a used gift card. Your course of action may depend on whether the gift card still has some money left on it, and we can help you find that out!
and follow these steps to check the balance of any gift card:
Open DoNotPay in any web browser
Select the Check Gift Card Balance product
Upload a picture of your gift card
We will contact the card issuer and notify you of the remaining balance in no time.
DoNotPay can help you perform a balance check for the following gift cards:
Reuse, Repurpose, Recycle—What To Do With an Empty Gift Card
If your gift card is empty, you shouldn't throw it away.
Check out all the ways you can repurpose an empty gift card:
Reload it—Reload your gift card and use it again or gift it to someone if the card is eligible for reloads
Level your furniture—Forget about wobbly tables and chairs. Cut out a piece of the gift card to prevent your furniture from moving too much
Use it for decoration—Make use of the colorful designs of gift cards and cut out various shapes to use as pendants for presents and greeting cards
Do arts and crafts—Unleash your inner creativity. From engraving patterns into your pottery to making keychains, a gift card can serve a million purposes
Everything You Can Do With a Partially Used Gift Card
Did you check the balance of your gift card and find some extra money?
There are two ways you can go about a partially used gift card:
Give your gift card to someone in need
Get your money back
Give Your Gift Card to Someone in Need
Your used gift card may not mean much to you, but here's what you can do with it to make someone's day:
Donate it—Gift your card to a charity that could use it to provide food and clothing to people
Gift it to someone—Give your gift card to someone who's struggling and needs some extra money, or get a coffee or snack for a friend or colleague
Donate what you purchase—Prevent your gift card from being misused and yourself from being scammed by fake charities. Shop for items you want to donate by yourself
How To Get Your Money Back From a Partially Used Gift Card
To get your money back from a partially used gift card, you can:
Exchange it at a gift card kiosk—Find and visit your nearest card kiosk to exchange your gift card for cash. Keep in mind that you may not get the full value of the remaining balance back
Buy items to sell—Get your money back by buying some items you can sell on eBay, Etsy, or Depop
Sell it—Sell your card to an acquaintance or through a gift card reseller website. It should connect you to potential buyers without compromising your gift card information. Be careful because there are many fraudulent websites and services on the internet
Trade it—Trade your gift card online for another of the same value because one man's trash is another man's treasure, and you can get a card that you will actually use
Return your gift cards for cash—Take your gift card to one of the issuer's stores and ask to get cash back for the remaining balance. Keep in mind that this will only work if you live in one of the states that have a cash back policy and that there are limitations to the amount of money you can get
With DoNotPay, you can get your money back in any state, regardless of local gift card laws!
Request Gift Card Cash Back With DoNotPay in No Time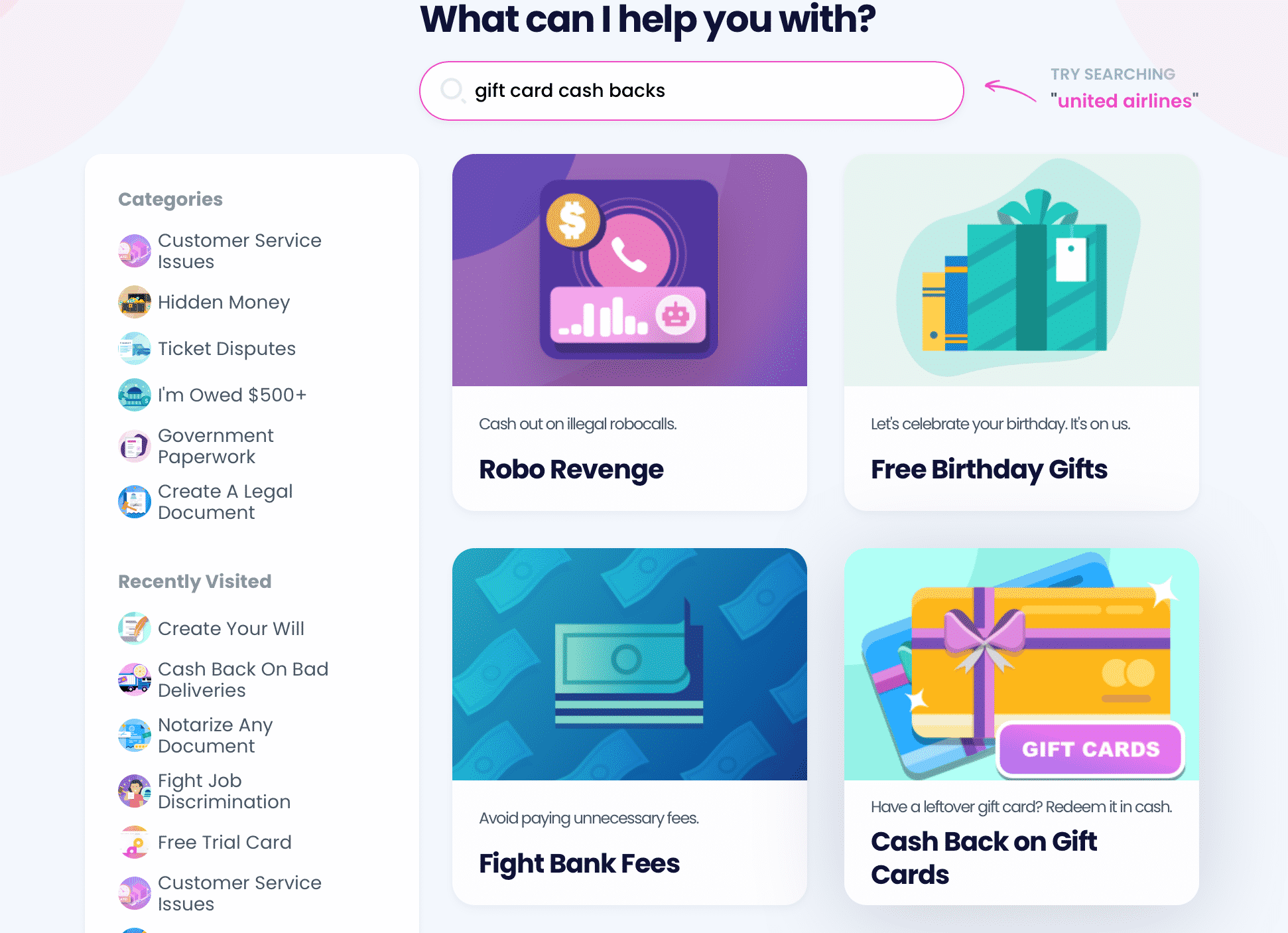 DoNotPay offers a simple way to convert your gift card to cash before you part ways with it.
To request gift card cash back, in your web browser and follow these steps:
Select the Gift Card Cash Back feature
Enter important information about your gift card, such as where you bought it, what the remaining balance is, what the card number is, etc.
Submit your request
You will receive your gift card money within 14 days of submitting the request.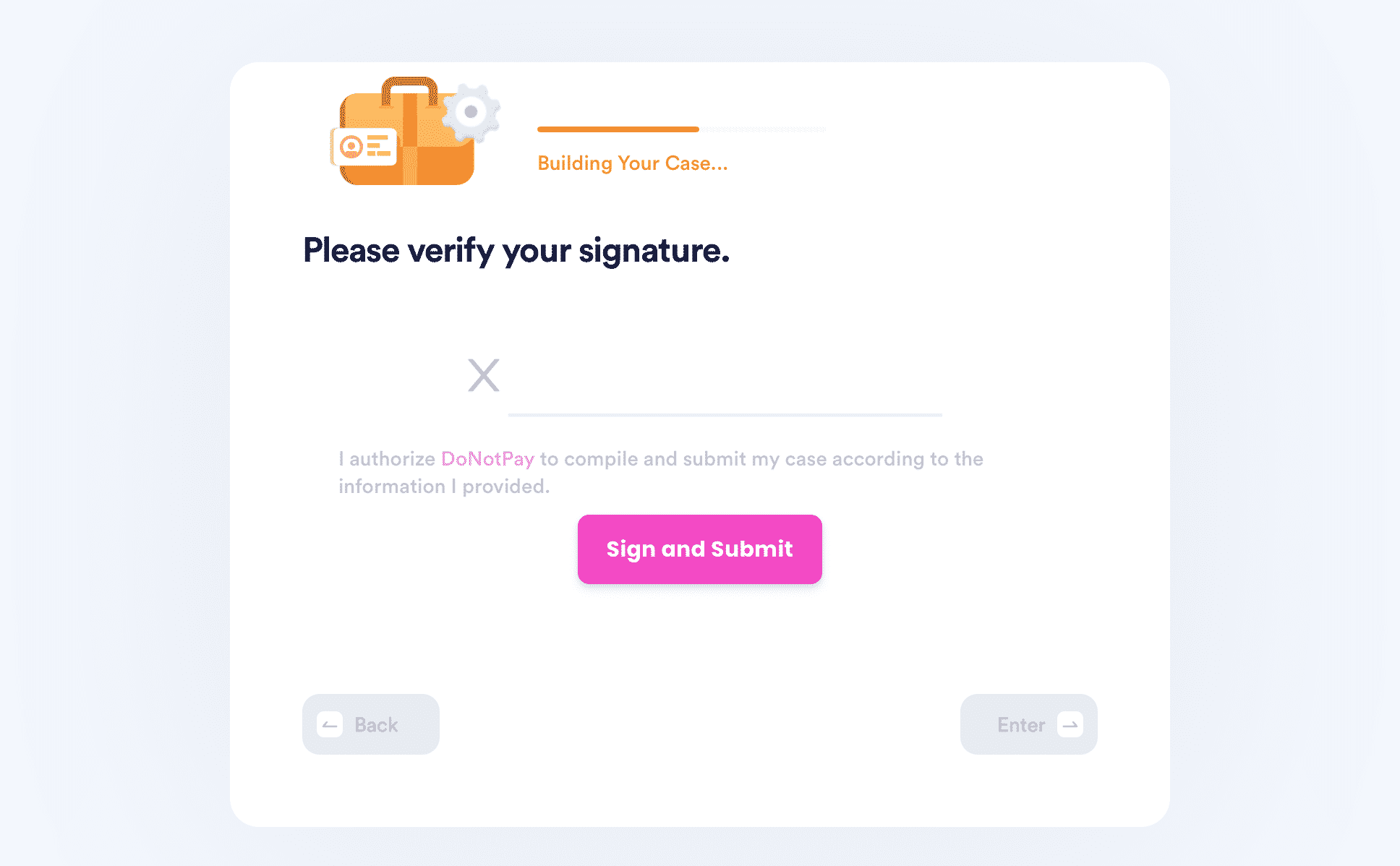 If you want to learn more about gift cards, here are some questions we answered:
Do You Want To Be Even More Productive?
Only the sky's the limit. This phrase might be a cliché, but when you see how many tasks you can accomplish with DoNotPay and how diverse our portfolio is, you will understand why we used it.
Some of the most useful benefits of using our platform include:
Paperwork, Begone!
Don't you wish it were that easy? Instead, you have headaches when thinking about the nightmares of bureaucracy you have to face every day.
With DoNotPay's help, handling paperwork can be a piece of cake. When you subscribe to our app, you will get access to numerous tools and products that will make your life easier whenever you have to deal with administration. You can use our platform to: