Was Your OkCupid Account Suspended Due to Terms Violation? DoNotPay Has the Solution!
OkCupid is a dating platform that demands kind, respectful, and appropriate behavior from its members. If you got your OkCupid account suspended due to terms violation, it means that the service recognized your actions as inappropriate. Did the platform have the right to suspend your account? Can you do something about it? DoNotPay has the answers!
We will help you understand OkCupid terms of use and show you how to reactivate your account in an instant!
Why OkCupid Suspended Your Account
OkCupid will suspend an account when a user disregards either its terms of use or community guidelines. Every user should read these rules before they start engaging with others, so in case of violation, the platform will suspend you without any prior warning.
You can be suspended if you violate the terms in one of the following ways:
Being younger than 18 years old
Having multiple accounts
Sharing confidential information
Violating intellectual property laws
Spamming other members
Having been removed from the platform before
Disrespecting other members or OkCupid employees
Misrepresenting your identity
Harassing, intimidating, or bullying other members
Using another member's account
Uploading viruses or malware
Encouraging or promoting an activity that violates the terms of use
The account can also be suspended if you disregard the community guidelines by:
Having an obscene, offensive, hateful, or trolling name and/or bio
Creating a fake account
Having a couples account
Harassing other members
Being racist
Creating a kink or fetish profile
Sending sexual messages without a member's consent
Supporting a hate group
Using the platform for solicitation or promoting it
Inappropriate Content
OkCupid has strict rules when it comes to pictures that its members post. Posting unacceptable content can trigger a suspension. Your photos will be considered inappropriate if they contain:
Nudity
Pornography
Children—even if it's your photo as a child
Illegal activities
Racism
Disturbing activities
Contact information
Violence
Information that harms OkCupid or its employees
Spyware, adware, corrupt files
Photo of another person posted without their consent
False information
The offsite interactions with OkCupid members also matter to the platform. In case of stalking, harassing, abusing, threatening, attacking, or hurting a member in any way outside of the platform, the user can get suspended or banned.
How To Know if OkCupid Suspended Your Account
If you receive an error notification showing that your account was suspended due to terms violations, the case is clear—you broke a rule, or another user reported you. Temporarily suspended accounts will be reactivated after the set period. OkCupid suspends accounts for minor violations or first-time wrongdoings.
If your account was banned, you are permanently removed from the platform. In this case, your account will be deleted, and it can be a challenge to get it unbanned.
OkCupid won't disclose the reason for the suspension or ban. This is its way of protecting the anonymity of the users who report other members.
The only way you can find out what happened is to review the terms of use. If you did nothing to violate the rules, your account was probably reported.
How To Solve the OkCupid Suspension
The dating service is open to lifting the suspension if the members can explain themselves. You need to have a justified reason why you were unfairly suspended—and if you have one, send an appeal.
Start the process of lifting the suspension by:
Emailing the reps
Using DoNotPay to generate a demand letter
If you want to send an email, write a formal and respectful message to support@okcupid.com. Explain what happened, when you got suspended, and why you find this decision to be unfair.
If you want to make sure that the reps don't dismiss your appeal or you need help with writing a convincing letter, . Our nifty app can generate a top-notch suspension decision appeal and put legal pressure on OkCupid to prioritize and solve your case.
DoNotPay Can Help You Send an Appeal in a Jiffy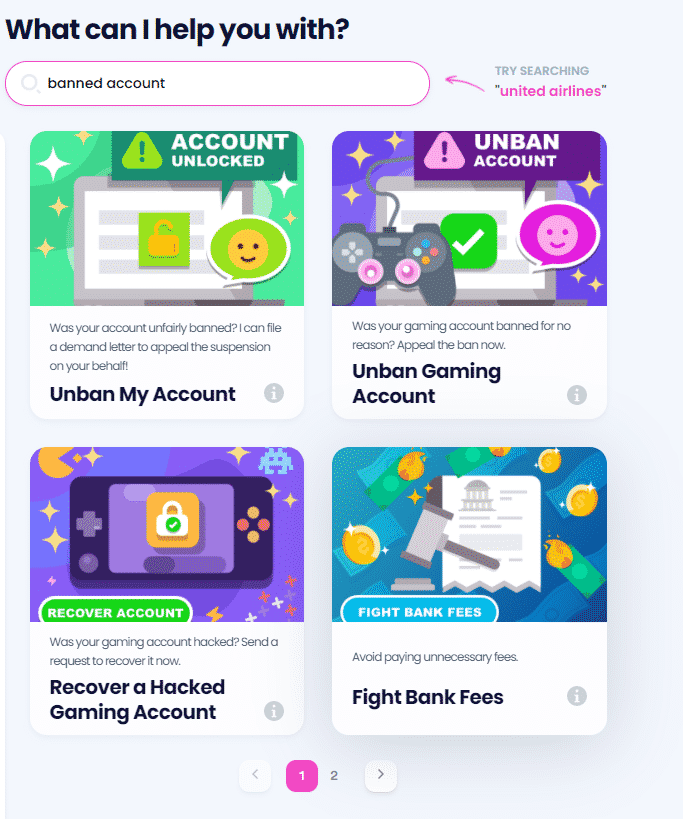 There's no need to stress about the suspension or cancel your OkCupid account when you have DoNotPay to help you out. We can put together an airtight appeal letter that won't be ignored. You just need to take a few simple steps:
Select the Unban My Account product
Fill in the questionnaire with the following information:

Which platform banned or suspended you
When you got banned or suspended
Why you got banned or suspended
Whether you'd like to get a refund
What your username is
Let us know if you feel discriminated against, and we will use that information to strengthen the appeal.
Once you answer the question, we'll need your digital signature and the appeal will be on its way to OkCupid.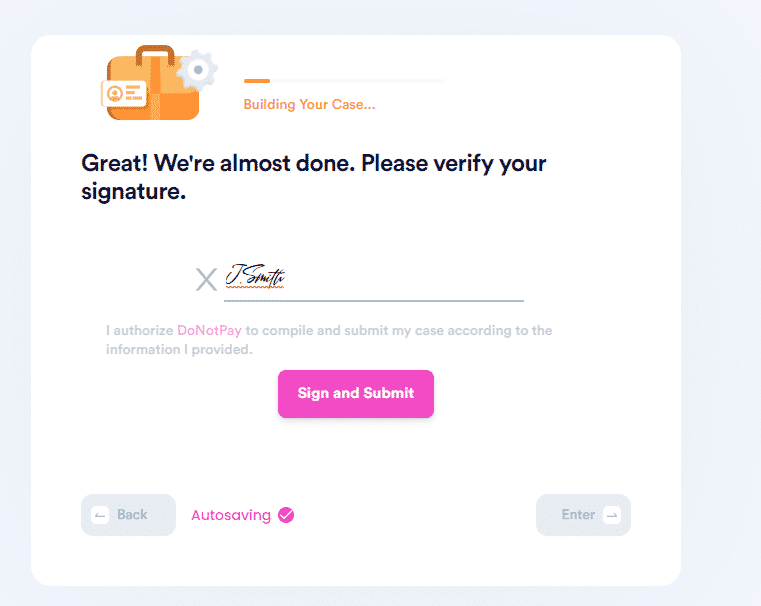 Keep in mind that if you have already discussed your suspension with the reps, and they are sticking to their decision, you should accept that as their final answer.
DoNotPay Can Also Get You Back on These Platforms
Are you having trouble with any other account? DoNotPay can take over your suspension or ban decision appeals. Use the Unban My Account or Unban Gaming Account products to get back on networks, services, and games, such as:
Have Your Documents Created and Notarized in Less Than Five Minutes!
Why spend hundreds or even thousands of dollars on lawyers when the ideal solution is only a few clicks away?
DoNotPay saves the day by enabling you to generate numerous legal documents. Creating proper child travel consent forms, divorce settlement agreements, and powers of attorney has never been easier!
Our perks don't stop here—you can also have your documents notarized electronically from any location. Once you obtain a notary stamp and signature, your paperwork can be faxed online without outdated machines.
Explore Everything DoNotPay Has To Offer
Day-to-day tasks you must deal with don't have to be a burden or rocket science. Signing up for DoNotPay is your ticket to performing them the easy way! We offer a wide selection of products that don't cost an arm and a leg but do excellent work when it comes to solving your administrative issues!
Our services will help you: