Get Effective Help! Yahoo.com Locked Account Issues Are Resolved Swiftly With DoNotPay
Have you received a message from Yahoo that your account has been locked? Though your account is not suspended, you won't be able to enter it and check your emails or use other web services provided by Yahoo for the next 12 hours. This can be a super frustrating situation, especially if you use the Yahoo Business Mail feature.
If you wish to receive timely help, yahoo.com locked account problems can be solved with DoNotPay's assistance. Read our comprehensive guide and find tips and tricks to get your Yahoo account unlocked swiftly and stress-free.
Why Was Your Yahoo Account Locked?
Yahoo account lockout can happen for three reasons:
You failed to log in to your account after a series of attempts
Another user tried to access your account multiple times
Yahoo system asked you to verify your account info
Account lockout is common practice among many web services. Google, for example, may go even a step further and suspend your account as multiple login attempts indicate a security threat.
Yahoo Account Locked—Login Failure
This is a Yahoo security measure created to keep the info on your accounts and in your emails safe. The lockout lasts for a day. Once your account is unlocked, you will be able to log in to it as long as you type in the correct email address and password.
What Happens When Someone Else Tries To Log In to Your Yahoo Account?
Yahoo has millions of users from all around the world. Though there are many variations of usernames and email addresses, it is possible that someone has a Yahoo ID similar to yours. A user may try to enter their account and type in your ID by mistake. Someone may also attempt to enter your email account intentionally.
In those cases, Yahoo will notice the unusual activity on your account, and you will get a notification on your phone or your recovery email address. Yahoo will lock your account for security reasons temporarily.
Yahoo Lockout—Account Info Verification
If the Yahoo system detects a threat to your account, it may ask you to verify your information. During the verification process, the system will lock you out of your account.
Here are the most common verification requests that can get your account locked:
Multiple login attempts from another geographic region in a short time
Hidden or constantly changing IP addresses
Detected risk to your password
Yahoo Help—Locked Account Recovery
Whether your Yahoo account was locked due to an honest mistake or malintent, the person who is trying to log in to your account will not be able to enter it, and neither will you. To get your account unlocked, you need to wait for 12 hours and then:
Use the Sign-In Helper to regain access to your account instantly
Contact Yahoo customer support
Yahoo Locked Account—Recovery via the Sign-In Helper
If you decide to use the Yahoo Sign-In Helper, you should follow these steps:
Open the Yahoo login page
Select Forgot Password
Type in your current email address, recovery phone number, or recovery email address
Check the email or text message you receive
Click on the secure link in the verification email you got, or type in the verification code from the text message on the Yahoo page in front of you
Create a new password
Click Continue
Unlocking Your Account With the Assistance of Customer Support
Yahoo may continue locking your account even after you change your password. In that case, you can contact Yahoo customer support and file a complaint to one of the representatives.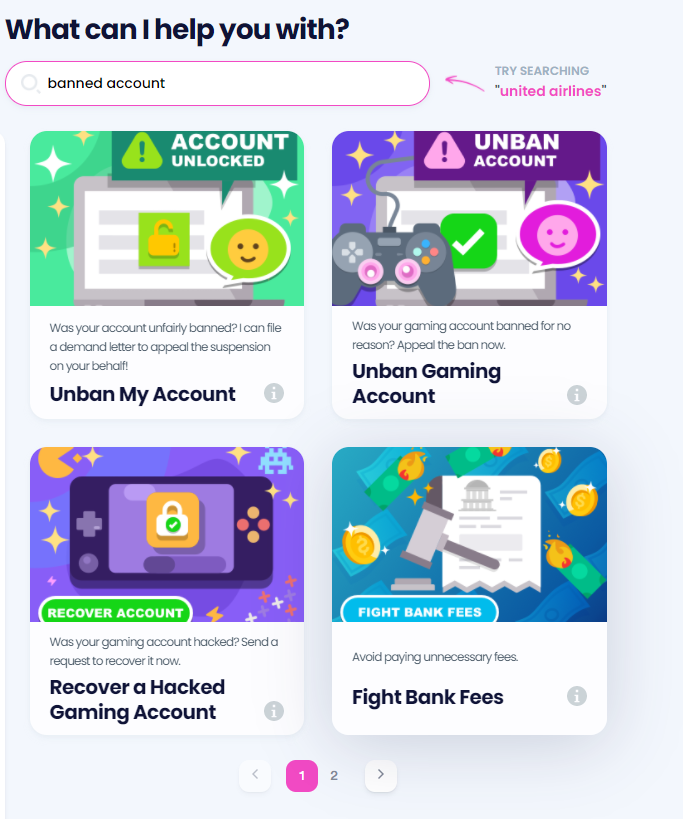 Are You Having Trouble With Your Account? DoNotPay Has a Solution!
Although a Yahoo locked account is a security measure and will get resolved within 12 hours if you reach the support team on time, you may not be as lucky with other platforms.
For instance, Snapchat locked accounts are synonymous with suspensions. Platforms like Twitter and Amazon can lock or suspend your account, but they can also get it banned. While you can get your accounts unlocked easily, getting unbanned or unsuspended will require more effort. In these cases, DoNotPay will be of invaluable help!
If you believe that a certain platform— such as Facebook or Tumblr—unjustly banned or suspended your account, do not hesitate to file an appeal. To make sure your request doesn't fall on deaf ears, you should also send a demand letter with the help of DoNotPay.
Our app will create a letter that puts legal pressure on the platform to reconsider its decision and send you a response within two weeks.
To have DoNotPay help you with the demand letter, you should take the following steps:
Click on the Unban My Account feature
Provide some information about:

Company that locked your account
Date your account was locked
Reason for locking your account

Verify your signature and click on Submit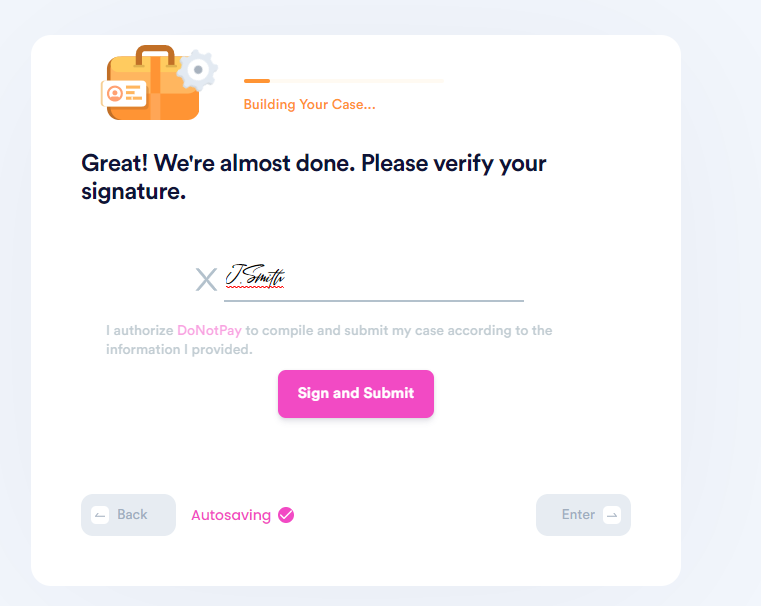 Once you've answered all our questions, DoNotPay will produce and send an urgent letter to the platform that banned or suspended your account.
DoNotPay Is Your Go-To App for Any Ban or Suspension Issue
Whether your FanDuel account got suspended or you got banned from Snapchat, you can . Our app can help you with bans, suspensions, and locked accounts on any platform, including the following ones:
Solve Your Legal and Bureaucratic Issues With DoNotPay
The primary purpose of our app is to provide you with practical tools that can speed up all the drawn-out tasks you must complete. All you need to do is choose a suitable feature from our offer and get your problems solved in a heartbeat!
Once you create an account with DoNotPay, you can:
File:
Create:

Powers of attorney

Divorce settlement agreements

Many other legal documents

Get:
Feeling Unsafe or Harassed? DoNotPay Can Help You!
Have annoying calls and messages become your everyday problem? Don't give up on your peace—rely on DoNotPay and deal with robocalls and restless text and email spammers easily.
We also take care of your privacy, allowing you to create burner numbers and virtual credit cards to avoid revealing sensitive information when signing up for various online services.
If you are being stalked by somebody or discriminated against at work, we will do our best to help you fight for justice and report the case accordingly! We will also safeguard your creative work from copyright violation and ask for violent crime compensation on your behalf.