Book a Meeting With an Online Notary in College Station the Easy Way
If you're wondering whether it's possible to handle document notarization without visiting a notary in College Station, you'll be happy to know that the answer is positive. In-person notarization is the traditional method of getting documents notarized, but it isn't the only one. Texas residents can get their documents notarized in many other ways.
DoNotPay is here to provide valuable info about alternative notarization options and help you connect with an online notary in minutes. Learn how to get your affidavits, powers of attorney, business contracts, and many other documents notarized with zero effort.
Understanding the Duties of College Station Notaries
The State of Texas authorizes notaries in all counties and cities to:
Note protests of negotiable instruments

Take

acknowledgments

Notarize copies

of personal documents, such as:

Administer oaths and affirmations

Certify depositions
Before signing the document and providing a notarial certificate, the notary you hire is obligated to:
Examine your ID to verify your identity

Determine you're of sane mind

Establish that you understand what the document states

Check if the document is complete

Witness your signature
Should you forget your ID, bring an incomplete document, appear before the notary while intoxicated, or try to commit fraud, the notary will refuse to notarize your document.
How Much Can a Notary Public in College Station Charge?
Texas is one of many states that determines the highest fees that a notary public can charge for every notary service:
Notarial Act

Maximum Fee

Taking proofs of execution or acknowledgments

$6 + $1 for each additional signature

Administering oaths and affirmations

$6

Notarizing copies of documents

$0.5 per page

Certifying depositions

$6 (oath, seal, and certificate) + $0.5 per 100 words

Noting protests for nonpayments or nonacceptance

$4 for register and seal

$1 for each notice of protest

$4 for certificate and seal

$4 for protesting in other cases
When it comes to administrative costs for travel, copying, and phone calls, notaries have the right to dictate their own prices as long as:
The total cost is reasonable

The notary informs the client about the expenses in advance
How To Get Your Documents Notarized in College Station, Texas
You can manage document notarization in Texas by:
Subscribe to DoNotPay To Find an Online Notary in College Station in a Flash!
DoNotPay's AI-powered Notarize Any Document product enables College Station residents to find an online notary and set up an appointment in under three minutes. We work with notaries who operate 24 hours a day, seven days a week, which gives you peace of mind whenever you need to notarize documents urgently.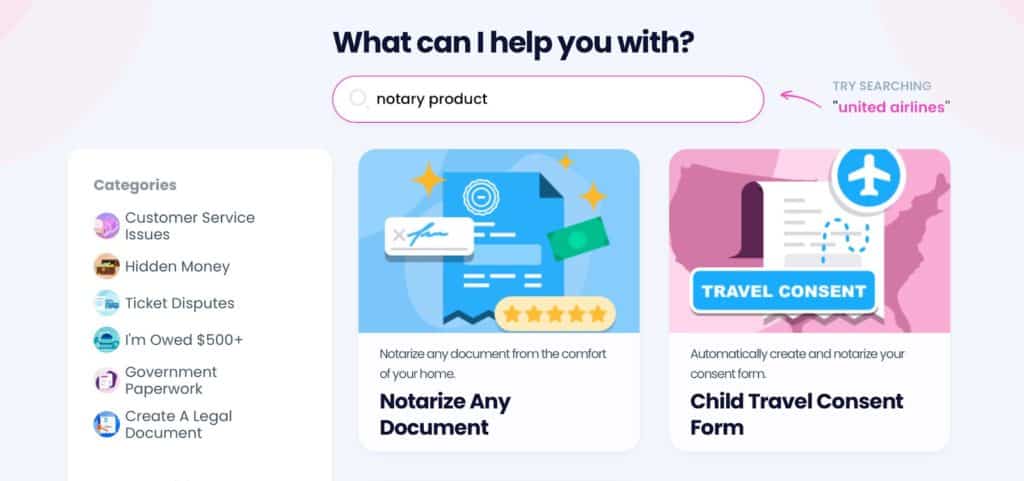 Our app is intuitive and super easy to navigate. To use our notary product to your advantage, follow these steps:
Open our

Notarize Any Document

product

Upload your document

Enter your email address

Schedule a meeting with a notary by clicking on the link in the email we send you
The entire notarization process with DoNotPay is safe, error-proof, and time-efficient.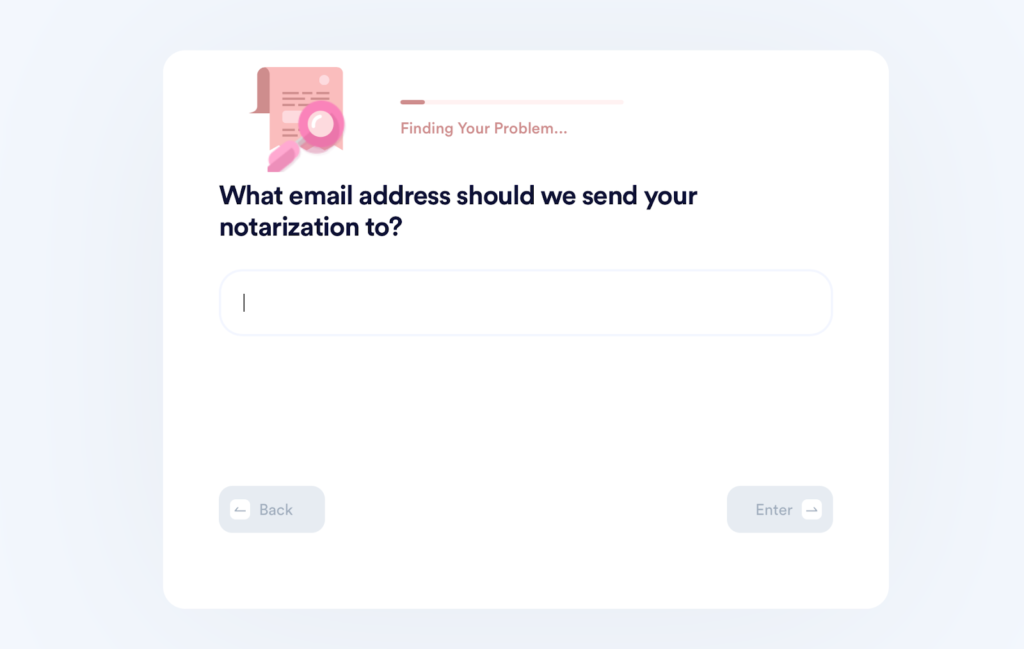 DoNotPay can connect you with online notaries from any state in the U.S., including:
Creating Legal Documents Doesn't Have To Cost a Fortune—Rely on DoNotPay
We have created a myriad of nifty products that can help you resolve most administrative issues, including creating legal documents. With DoNotPay, you can draw up any document—including prenup, operating, and non-disclosure agreements—in a few clicks.
Once you write your document, you can fax and notarize it right away by using the same AI assistant!
Save Some Coins With DoNotPay
Are various subscriptions and memberships burning a hole in your pocket? DoNotPay can help you cancel all of your memberships in a matter of minutes without having to contact customer service reps.
Next time you want to register for a free trial, prevent unexpected costs with our virtual credit card. Once the trial is over, you'll be unsubscribed right away because our virtual credit card doesn't contain any money. We will also generate a random email address you can use if you want to protect your privacy and avoid spam marketing emails.
Do you need help claiming warranties and insurance policies? DoNotPay can help with that too.
Should you need assistance requesting refunds for purchased products, canceled flights, or late deliveries, we've got your back!
Avoid wasting money on lawyers—DoNotPay is here to help you sue anyone in small claims court and create numerous legal documents in the blink of an eye!
DoNotPay Can Help You Earn Money Too
DoNotPay users can save hundreds of dollars thanks to our app, but did you know that we can help you earn a few bucks as well? Our app enables you to claim missing money under your name or file your application for paid clinical trials in less than five minutes.
You can even get compensation for reporting robocalls or apply for a crime victims compensation program in your state by signing up for our app and following a few simple steps.