Take a Load Off Your Feet—Read About the Famous Footwear Return Policy
If you wish to exchange or return merchandise to a company, it's best not to think on your feet. You should get insight into the Famous Footwear return policy and find out how returns, exchanges, and refunds work. Our guide will provide you with the necessary knowledge and the best methods for returning your Famous Footwear items.
Is the returns process too challenging for you? Sign up for our service, and let us help you request a return!
Famous Footwear Return Policy Explained From Head to Toe
Famous Footwear accepts returns regardless of your reasons for returning the items. Still, the company reserves the right to limit or reject any return, and it doesn't accept international returns. There is no time limit for returning products.
You can even return them without the original box or the purchase receipt. Returns without receipts are limited to store credit refunds in the amount equal to the product's current price.
If you have the original receipt, you can get:
An item replacement
A refund via the original payment method
Store credit equal to the value of your items
Product exchanges are reserved for in-store returns, while products received by mail can only be refunded. In case you bought them in a store, you cannot return them by mail.
How To Return Famous Footwear Merchandise
You can return Famous Footwear products either by mail or in a store. Store returns are free, while mail returns have a flat fee of $7.95. The fee is deducted from the cost of return processing if you use the company's prepaid return shipping label.
The In-Store Return Method
Returning items to the store is a straightforward process. You need to bring the items and your receipt to the store and ask about returning them. The store assistant will give you further instructions and process your return on the spot if the items are eligible.
If you need help finding the nearest Famous Footwear shop, you can use their Find a Store page. All you have to do is allow access to your location or enter your ZIP code.
The Mail-in Return Method
If you prefer returning Famous Footwear merch via mail, you can do so by following the instructions below:
Download the return label from the Famous Footwear Track Order page and print it
Pack the items and place the packaging slip in the box
Attach the return shipping label to the exterior of the package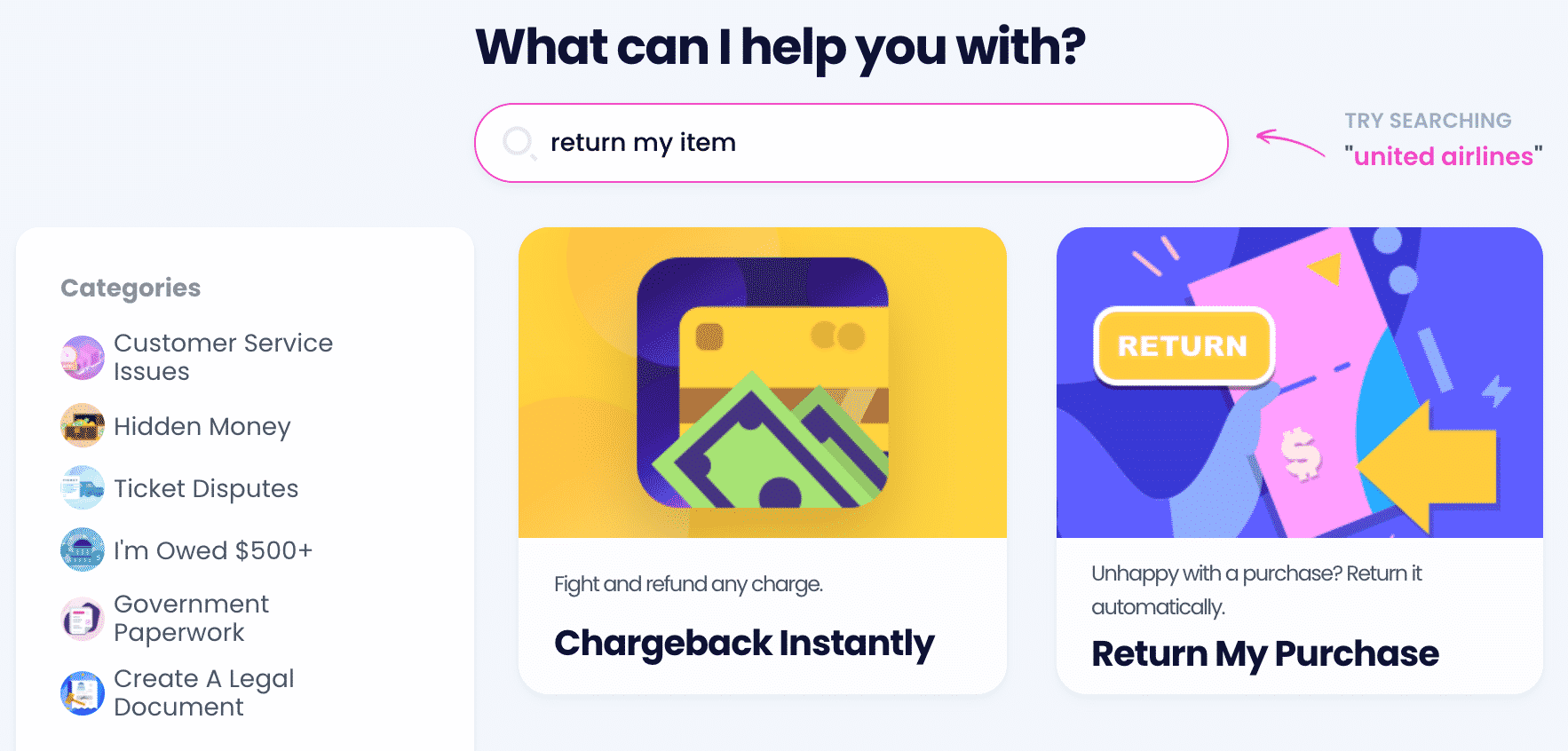 Let DoNotPay Request a Return From Famous Footwear for You!
Is Famous Footwear ignoring your return request? Let DoNotPay help you out. All you need to do is:
Use our Item Return Request feature
Answer our questions regarding your return and provide photo proof of purchase
Submit your request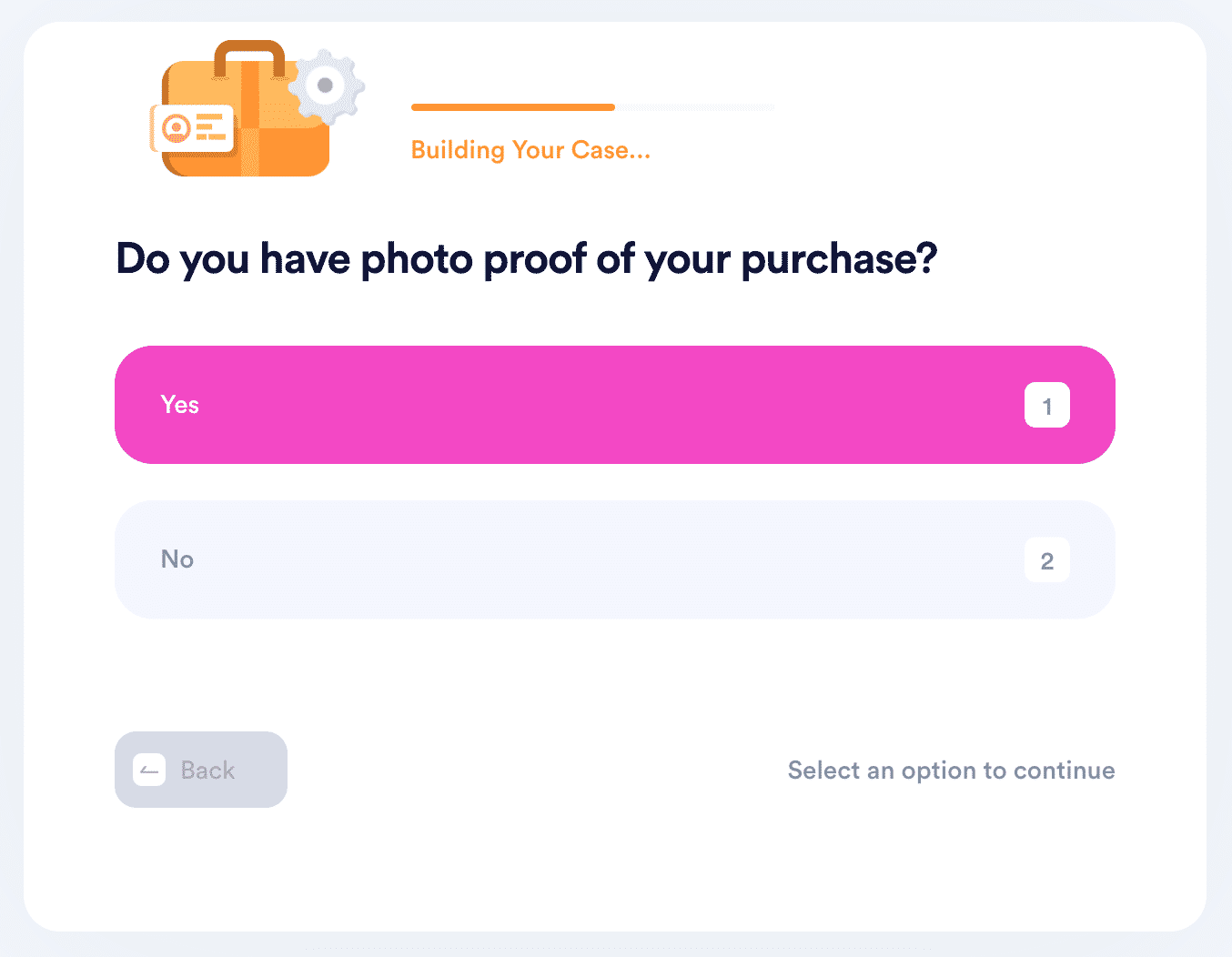 We will tailor and send a return letter in your stead. The letter will inform the merchant of your dissatisfaction with the products, tell them whether you want an exchange or a refund, and include a deadline for the processing of your return.
You can rely on DoNotPay to request returns from any other fashion retailer or company, such as:
| | |
| --- | --- |
| Fashion Stores | Other Merchants |
| | |
How Long Does Famous Footwear Return Processing Take?
Famous Footwear takes about ten workdays to process a return. When the company receives and inspects your returns in their warehouse, they'll send you a return confirmation via email. Note that you are responsible for the merchandise until it reaches the warehouse. If the items are damaged in transit, your return request won't be accepted.
What Is the Famous Footwear Refund Policy?
Famous Footwear takes ten workdays to process a refund, and you have to wait up to ten extra days depending on your financial institution. The refunds are issued in the following way:
Cash and check purchases are refunded in cash
Debit and credit card purchases are refunded to the used card
Overcharges of any kind are refunded by Famous Footwear on the original payment method
Original and return shipping fees are non-refundable.
How To Request a Refund for Famous Footwear Merch With DoNotPay's Assistance
Is your Famous Footwear refund taking too long? Speed things up by using our Chargeback Instantly feature! Here's how to go about it:
Open the DoNotPay website
Search for the Chargeback Instantly product and tap on Get Protected
Answer the questions from our chatbot regarding your purchase
Sign the form and click on Submit
Don't Tolerate Corporate Attitudes—Request What's Rightfully Yours
DoNotPay is known for being the champion of customer advocacy because we help our users claim what's rightfully theirs, and we don't tolerate big corporations taking people's hard-earned money.
No matter if you want to request a refund, insurance, extended warranty, or compensation from airlines, our AI-powered lawyer will fight for your right.
If you feel like you're overpaying certain subscription services, we can help you cancel them. Also, if you want to test a subscription before you start paying money for it, don't connect your credit card to the free trial page! You can sign up for free trials using our virtual credit card. That way, companies won't be able to charge you auto-renewal fees because the card has no funds.
Wait! DoNotPay Can Help You in Many Other Ways
DoNotPay has many different areas of expertise—helping you return your faulty items is only one of them.
Check out how our app can assist you in: