Skip a Visit to a Notary in Greensboro, NC, and Notarize Documents Online!
Scheduling an appointment with a notary in Greensboro, NC, weeks in advance and going to his or her office is exhausting and time-consuming. While notarization of affidavits, car titles, business contracts, and similar documents is usually necessary, the traditional notarization process doesn't have to be your only option.
If you're not sure how to get your documents notarized without having to meet with a notary face-to-face, DoNotPay is here to provide the most reliable solution!
Find Out All About the Duties of Notaries in Greensboro, NC
While the main obligation of every notary is to witness the signing of documents personally, they also have other duties. When you meet with a notary, he or she will have to:
Check your government-issued identification document to confirm your identity (you can bring your passport, driver's license, and similar)

Review the document to see whether it's complete and which notarial act he or she needs to perform. Notaries in Greensboro can perform these notarial acts:

Executing proofs or verifications

Administering oaths or affirmations

Taking

acknowledgments

Establish whether you know what the document is about

Ask you if you're signing the contract of your own free will

Make sure you're not intoxicated, mentally incapacitated, and similar

Witness your signature

Write a notarial certificate

Seal the contract with:
Greensboro Notary Cost
North Carolina law dictates the maximum price of each notarial act. Regular notarization in Greensboro, Durham, Wilmington, or any other NC city can cost up to $5 per signature. Electronic notaries can't charge more than $10 per signature. Notaries can charge less than that, or they can choose to notarize documents for free.
Every notary is obligated to showcase the prices for all notarial services in his or her office and on the website.
While mobile notaries have the right to charge a separate fee for traveling in most states, notaries in North Carolina don't have that privilege.
Ways To Find a Notary in Greensboro, NC
Leafing through a phonebook in a desperate attempt to find a notary in your area isn't the quickest solution. When searching for a notary in Greensboro, NC, you can try one of these options:
Typing in "Greensboro notary" or a similar query on Google

Using a website designed to help with notary search. Some of the most popular platforms are:

Calling the following companies or public institutions to check if they employ notaries:
North Carolina Notarization Options
When looking for a notary in North Carolina, you can choose one of these notarization methods:
Standard notarization

Electronic notarization

Mobile notarization
Traditional Notarization
The traditional notarization option is the most common one. It requires your in-person appearance at a notary's office, which is why not many people like this solution. The notarization procedure can be lengthy, especially if you don't schedule a meeting in advance.
Electronic Notarization
Electronic notarization is equally time-consuming because you also need to head over to a notary's office. The only difference is that you don't have to gather and bring your documents but only email them. E-notaries use their official electronic signature and seal to notarize contracts.
Mobile Notarization
Another notarization method that requires in-person presence is mobile notarization. This option is more convenient than the previous two because—instead of you going to a notary—the notary you hire will come to you. Mobile notaries can be asked to come to your home, office, or any other location, including airports, restaurants, hospitals, and nursing homes.
Does NC Allow Online Notarization?
While North Carolina normally prohibits notaries from performing online notarization, the state made an exception during the year 2020 because of the pandemic. Notaries were allowed to notarize documents remotely until March 2021.
If you like the convenience of remote notarization, you can still get connected with an online notary from another state by !
Notarize Your Documents Remotely With DoNotPay!
Looking for states that allow online notarization on your own can be challenging, which is why you should rely on DoNotPay.
We will find a notary for you and send you a link that enables you to set up a meeting in a few clicks. With us, you can handle document notarization any time of the day because DoNotPay works with notaries who are available 24 hours a day, every day of the week.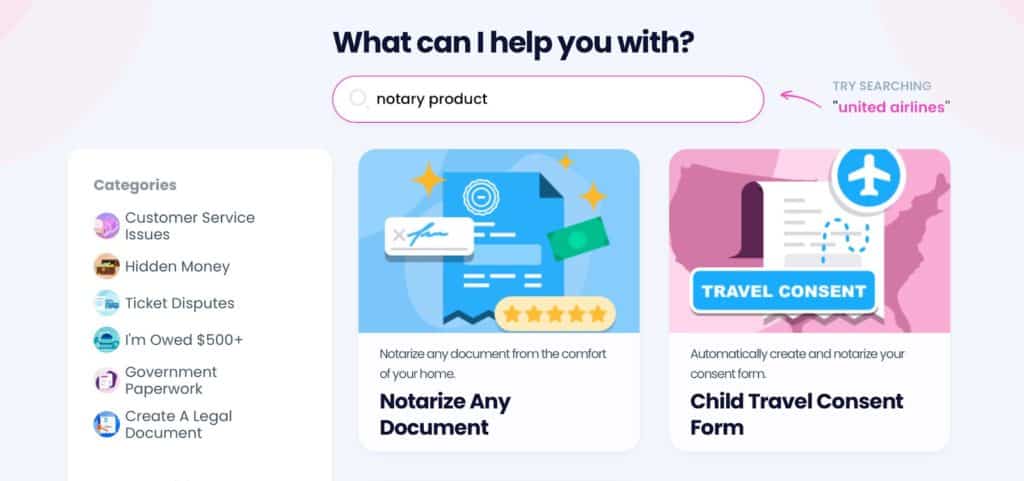 If you wish to get your contracts notarized on the go and in less than five minutes, follow these steps:
Pick our

Notarize Any Document

product

Upload your document and enter your email address

Open the email we send you

Click on the link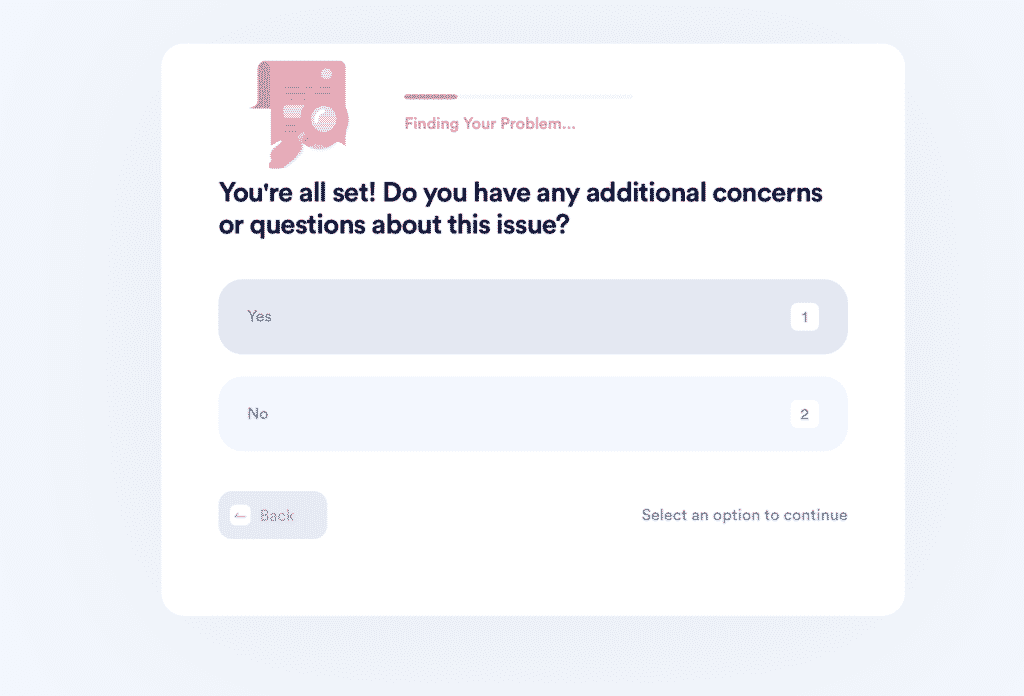 DoNotPay will help you schedule a meeting with a notary in any city or state in the U.S., including:
DoNotPay Has the Most Convenient Solution to Most of Your Problems
Whether you want to cancel subscriptions, request refunds for services, purchased items, or late delivery, or enjoy free trials without being charged, DoNotPay has a product for you.
We strive to help you users solve their issues as quickly and effortlessly as possible. With us, you can enter various raffles and sweepstakes, claim warranties or insurance, report copyright infringement, and reduce your property taxes in less than five minutes.
Protect Your Privacy With DoNotPay
Protecting your privacy can be challenging nowadays since most platforms require your phone number and email address upon registration. DoNotPay is here to ensure your personal info stays as secure as possible. Choose our Burner Phone product to register for services without phone verification or our virtual credit card if you want to use a randomly generated email address and payment details.
By using a fake phone number and email address, you can also avoid receiving annoying spam emails, text messages, and shady robocalls. DoNotPay can even make correspondence with inmates safer. If you don't feel comfortable sharing your address with an inmate, DoNotPay can receive the letters for you, scan them, and forward them to you risk-free.