Learn How To Connect With an Online Notary Public in Boise the Easy Way
Do you have to get your will, car title, power of attorney, or any other document notarized in Boise, Idaho? If you don't know how to notarize documents, DoNotPay is here to provide a thorough explanation. We will tell you all about various notarization options and help you have your contracts notarized remotely.
and take care of document notarization by connecting with an online notary public in Boise in under five minutes!
What Can a Boise Notary Do?
An Idaho notary public is authorized to:
Notaries can't certify copies of public records, such as birth, death, and marriage certificates, as well as court orders, school transcripts, adoption records, and similar.
Regardless of the notarial act, the notary you hire has to:
Your documents won't be notarized if you refuse to appear in front of the notary either in person or via a video call. The notary will also refuse to notarize your documents if you're intoxicated or if he or she suspects fraudulent behavior.
What Does a Standard Notarization Process Look Like?
As soon as you read all the steps that a traditional notarization procedure includes, you'll realize how tedious and time-consuming the entire process is. Here's a table with a short explanation of each step you need to follow:
Steps To Follow
Description

Finding a notary

and scheduling a meeting

You can find nearby notaries on Google or by entering your ZIP code in the search bar of one of these websites:

Another option is to check if one of the following Boise public institutions offers notary services:

Bringing the contracts you want to get notarized to the notary's office

Make sure you gather all the pages of the documents that need notarizing. The notary will review each contract to check if there's anything missing

Providing an identification document

Identity verification is a crucial part of notarization. You should bring a valid government-issued proof of identity, such as:

Passport

Driver's license

ID

Answering the notary's questions

The notary will ask you whether you're:

Aware of what you're signing

Signing the document willingly

Paying

notary fees

You should be informed about the fees before coming to the notary's office

Waiting until the notary writes a journal record and creates a notarial certificate

Once the notary completes the certificate and places his or her signature and stamp, your document will be notarized
Other Notary Options
Do you find the traditional notarization process overly complicated? You're not the only one! Thankfully, the standard procedure isn't the only way to get your documents notarized. You can also try one of these alternatives:
Find Out More About the Most Efficient Online Notary App—DoNotPay
DoNotPay's practical Notarize Any Document product is the most efficient way to handle document notarization. Our AI-powered app connects you with a remote notary in Idaho and helps you get any document—including an affidavit—notarized in no time. You can use our app from the comfort of your car, home, or office to write, fax, and get documents notarized on the go.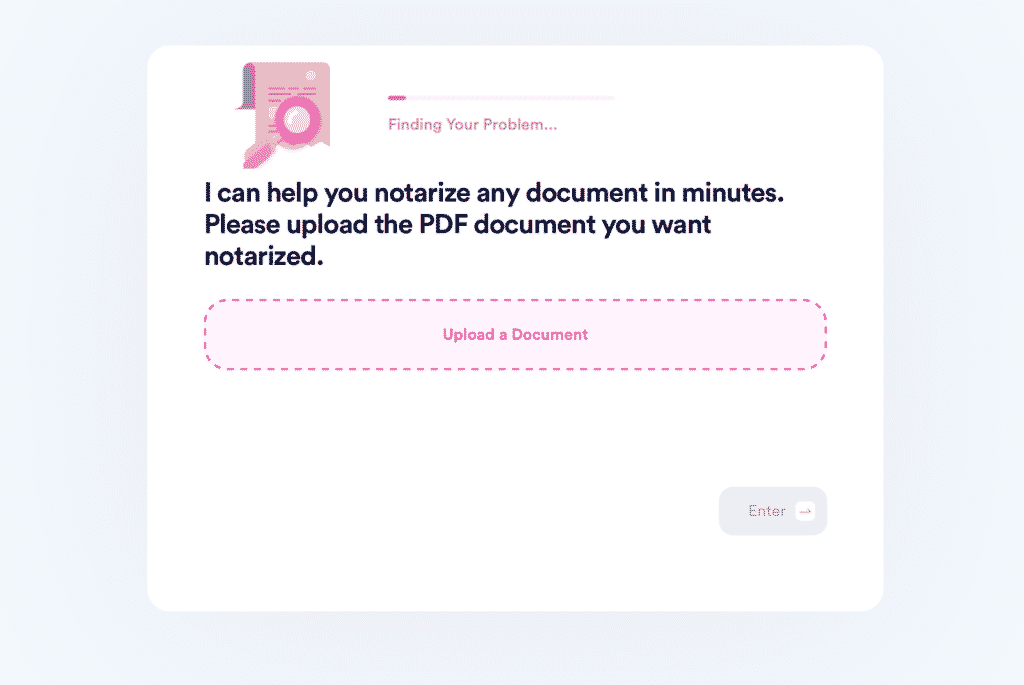 If you liked this brief description of our product, you can in a few clicks and get your documents notarized by following these steps:
Pick the

Notarize Any Document

product

Upload your contracts

Type in your email

Open the email we send you

Click on the link and make an appointment with a remote notary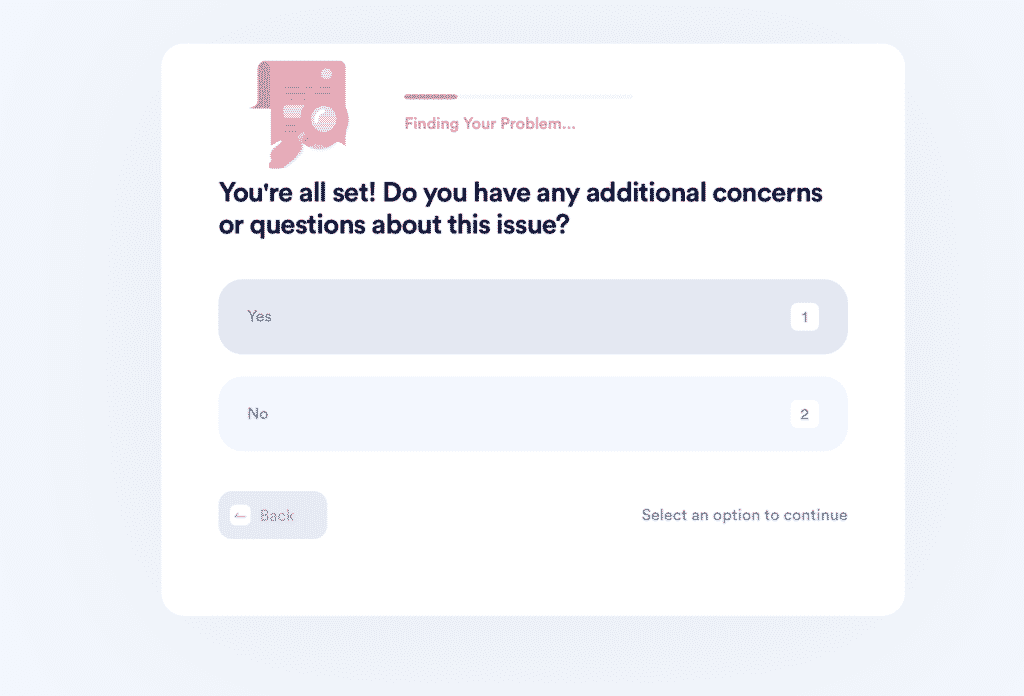 During your meeting, the notary will verify your identity and witness the signing virtually. If everything goes well, you'll get a notary certificate with the signature and stamp in digital form.
We can connect you with online notaries from any state in the U.S., including:
How Much Can Idaho Notaries Charge?
Notaries in Boise and other Idaho cities have to respect the state's notary service fee limit and charge no more than $5 per notarial act. Mobile notaries can also charge a reasonable additional fee for travel expenses.
DoNotPay Can Help You Solve Pesky Issues Stress-Free
Dealing with everyday issues can become overwhelming, especially if they include bureaucracy. DoNotPay can help you handle numerous problems in a few minutes. With us, you can schedule your DMV appointments, get documents notarized remotely, and create various legal documents—including child travel consent statements—in a snap.
Do you need help paying your bills or disputing parking tickets? Once you register for DoNotPay, you'll be able to manage all of these and many more issues in no time.
What Else Can You Use Our App For?
Besides helping you handle tedious administrative hurdles, DoNotPay can do much more for you! You can use DoNotPay to:
With us, you can send online faxes or mail letters from the comfort of your home. Do you have friends or family members who are serving time? We can help you connect with inmates in a flash by enabling you to locate them and send them letters.