Pass Your Kansas CDL Test Effortlessly!
If you are a Kansas resident and want to drive a commercial motor vehicle, you must pass the Kansas CDL test. Considering that the CDL test requirements differ from state to state, we focus on the Sunflower State and show you how to nail your Kansas CDL test on a first try!
DoNotPay offers you CDL practice tests to prepare for the real exam perfectly!
How To Prepare for Your CDL Test Using a Kansas CDL Practice Test
You can prepare for your Kansas CDL test in numerous ways, but taking practice tests is definitely the most efficient method you can go for!
Find the practice tests online or rely on DoNotPay to walk you through the process and provide you with all instructions! Reading the Kansas CDL Manual is also super important—all questions you will get on your exam are in it! You can write them down, make a PowerPoint presentation, or use any other method you think would be helpful.
Get a good night's sleep before the exam, and make sure you are focused and as calm as possible. Do not overthink the questions or rush to finish. You will have enough time for everything. All you need to do is rely on the acquired knowledge, and you will nail the test!
Taking the Kansas CDL Practice Test With DoNotPay
DoNotPay makes taking practice tests easier by compiling them in one place!
Once you visit DoNotPay from any , you can take your Kansas CDL practice test in four easy steps:
Search for the

CDL practice tests

Pick the test you want to take

Tell us how many practice test questions you would like to get (you can choose from 10, 20, or 30 questions)

Start practicing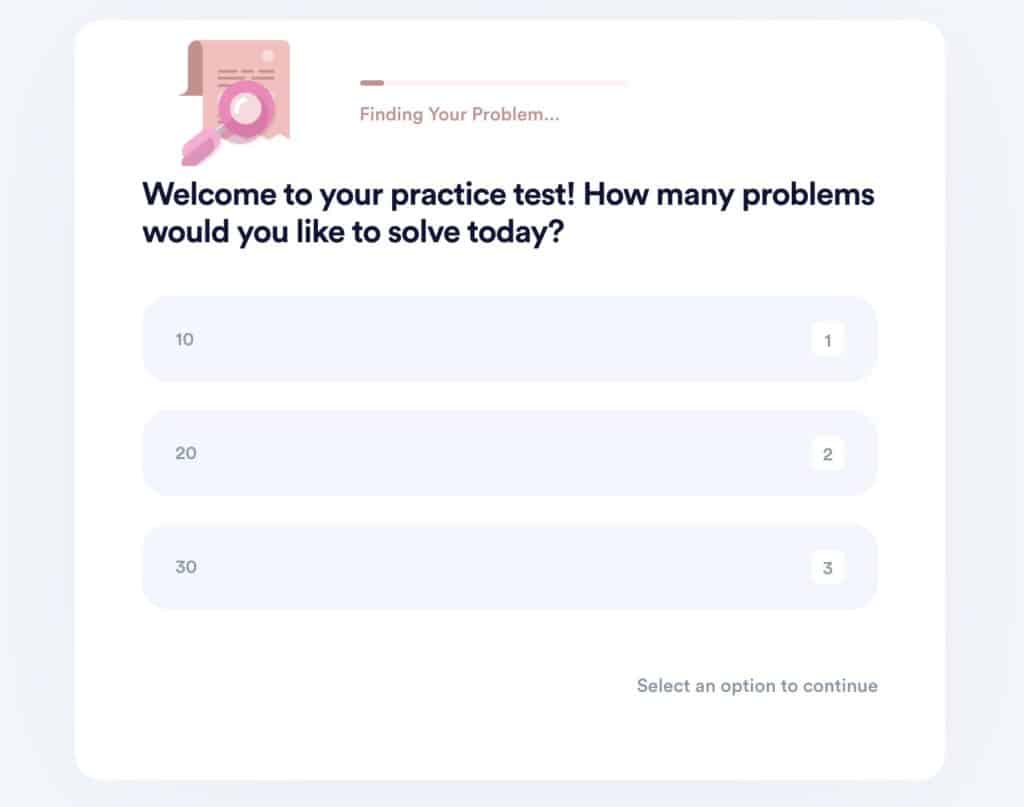 If you get any of the questions wrong, do not worry! You can try again on the spot or wait until you see your results and retake the test.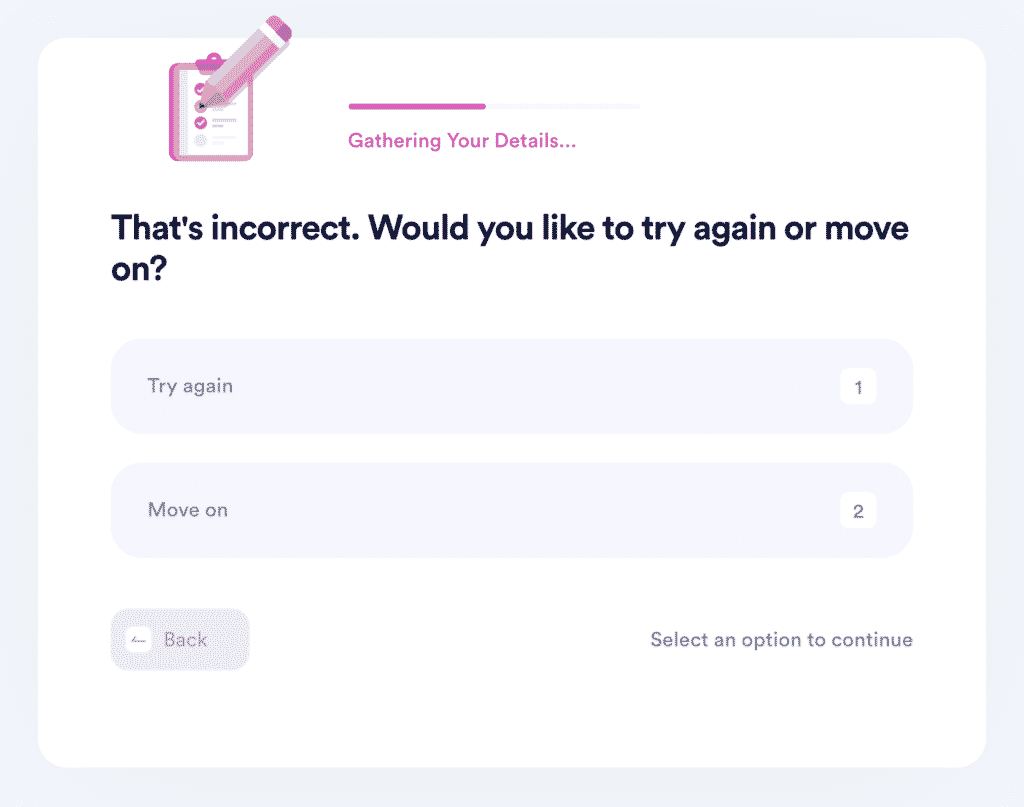 DoNotPay can do so much more for you! We offer practice material for various government tests, including CompTIA A+, Armed Service Vocational Aptitude Battery (ASVAB), the Postal Service Exam, the Notary Exam, U.S. Citizenship Test, HAZMAT Test, and Criteria Cognitive Aptitude Test (CCAT).
You can use DoNotPay to learn how to schedule your DMV test appointment and get ready for your written driving test. Do you want to check your ASVAB test scores? With our help, you can get it done in only a few clicks!
In case you need assistance with other CDL tests, here are some we can help you with:
Don't hesitate to take advantage of our app's numerous helpful features!
What Does the Kansas CDL Test Look Like?
Each CDL test has two categories:
The knowledge test

The skills test
The knowledge test includes the general knowledge, specific endorsement, and an Air Brakes test. Every candidate has to score 80% (40 questions) to pass the test.
The test covers these categories:
General knowledge

Passenger transport

Air brakes

Hazardous materials

Tanker vehicles

Combination vehicles

Doubles/triples

School bus

Firefighter
Most drivers don't take all seven tests. People usually take three or four knowledge exams.
The Kansas CDL Requirements
Each state has its own set of rules and requirements when it comes to obtaining the CDL license. Below are the Kansas CDL requirements:
A Kansas-issued driver's license is required

The address should be current and updated within 30 days of a change of address

You must present your Social Security number

You have to prove that you have a valid insurance

Kansas requires a TSA screening for all candidates

Out-of-state candidates must change their Class D license for a Kansas-issued license

Only a state license transfer is necessary for licenses less than two years out of date

You have to provide proof of your U.S. citizenship or a Permanent Residence card for foreign nationals

All medical documentation for your CDL application should be provided to speed up the application process

Every exemption that you are eligible for should be presented at this time

All the supporting paperwork you have is helpful

Your foreign passport and other legal documents (such as your birth certificate) can be requested

A driver's license from your home country should be provided to support your application (conditions may require its permanent surrender)
Can't Afford a Lawyer? DoNotPay Will Jump In!
Did you know that you don't have to waste money on expensive legal help just to get rid of some minor bureaucratic issues? DoNotPay is here to save you hundreds of dollars with ready-to-use solutions that require mere minutes.
Our AI-powered bots gather the most important information via short questionnaires, draft required legal documents, and provide you with online fax services. If you need specific public records to support your case, we'll point you in the right direction.
With our virtual lawyer's help, you will be able to:
Spend Your Time on More Enjoyable Activities
With DoNotPay's help, you're bound to have more free time. If you're considering a new streaming platform subscription, make use of its free trial without worrying about unwanted charges. Need to get rid of other subscriptions? Use DoNotPay to cancel them without contacting customer support centers.
Don't worry about phone number identification at the signup. With our Burner Phone feature, spam text messages won't be bothering you ever again!