Aceable vs. IDriveSafely: Which One Is Better?
Driving safely is a combination of physical control and good decision-making. When studying for your driver's education class or taking a mandatory defensive driving class, most of the lesson is about the law and how to make good and fast decisions on the road. That is where online driving school becomes an important resource. If you want to pass your driver's license test or clear any court-ordered driving class requirements, an online course like Aceable or IDriveSafely can be useful, but which is better?
DoNotPay is here to help you find the best online driving school for your needs and budget. Let's talk about Aceable vs. IDriveSafely.
What Are Aceable and IDriveSafely?
Aceable and IDriveSafely are both online driving lesson websites and programs. You can sign up for a paid driving lesson and then take the program through online activities, webinars, practice tests, and sometimes live online instruction. Both course websites have up-to-date traffic law information and best practices behind the wheel, and both will walk you through the basics of what you need to know.
Aceable was founded much more recently and also uses more modern technology such as a snappy interface and a mobile app so you can test your traffic knowledge on the go (but not while driving). IDriveSafely is a dinosaur of online solutions, providing online driving schools for over 20 years with just a few website updates over the two decades. That said, IDriveSafely has the benefit of reliability and typically lower costs.
Both Aceable and IDriveSafely have Help Centers on their websites that can provide more information on the services they provide and answers to frequently asked questions.
What Are the Differences Between Aceable and IDriveSafely
IDriveSafely Is More Affordable
Both Aceable and IDriveSafely have constant discounts and deals, so it's tough to pinpoint their effective price range. However, IDriveSafely typically has lower prices than Aceable, if only by about five to ten dollars per lesson program.
Aceable Has More Features
Aceable was designed more recently and has a greater variety of features and learning methods to explore in the program. Aceable can be used through a mobile app as well. IDriveSafely works well but was designed further back and is a slightly less flexible interface.
Aceable vs. IDriveSafely Are Available in Different States
Aceable and IDriveSafely are available in nine states, with seven states overlapping and each exclusively available in two states. If you live in Ohio, Pennsylvania, Colorado, or Virginia, you may not have the choice between these two services.
Online Driving School
State
Aceable and IDriveSafely

California
Georgia
Florida
Illinois
Nevada
Oklahoma
Texas

Aceable Only

Ohio
Pennsylvania

IDriveSafely Only

Colorado
Virginia
How to Practice for Your Driving Test With DoNotPay
There is no need to choose between Aceable vs. IDriveSafely if all you need are driving class practice tests for your appropriate state. Both services will charge you for the lesson or practice test, but you don't have to pay either for the privilege of studying for your upcoming driving test. DoNotPay offers a wide range of test practice material for tests issued by government offices. This includes state driving tests to get or reclaim your license.
How to use the product:
1. Sign into DoNotPay from any browser.
2. Select the test you would like to prepare for.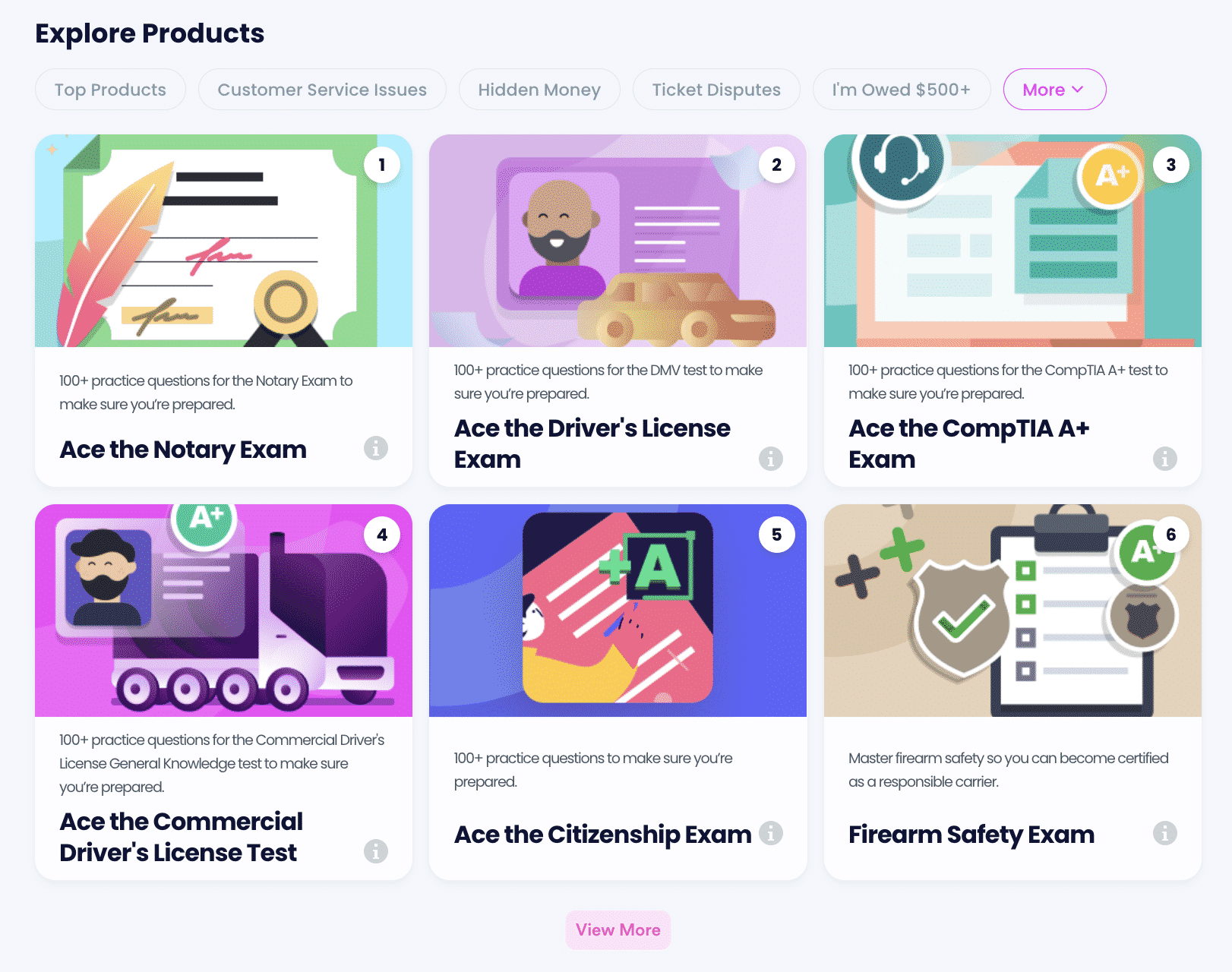 3. Select the length of the practice test: 10, 20, or 30 questions.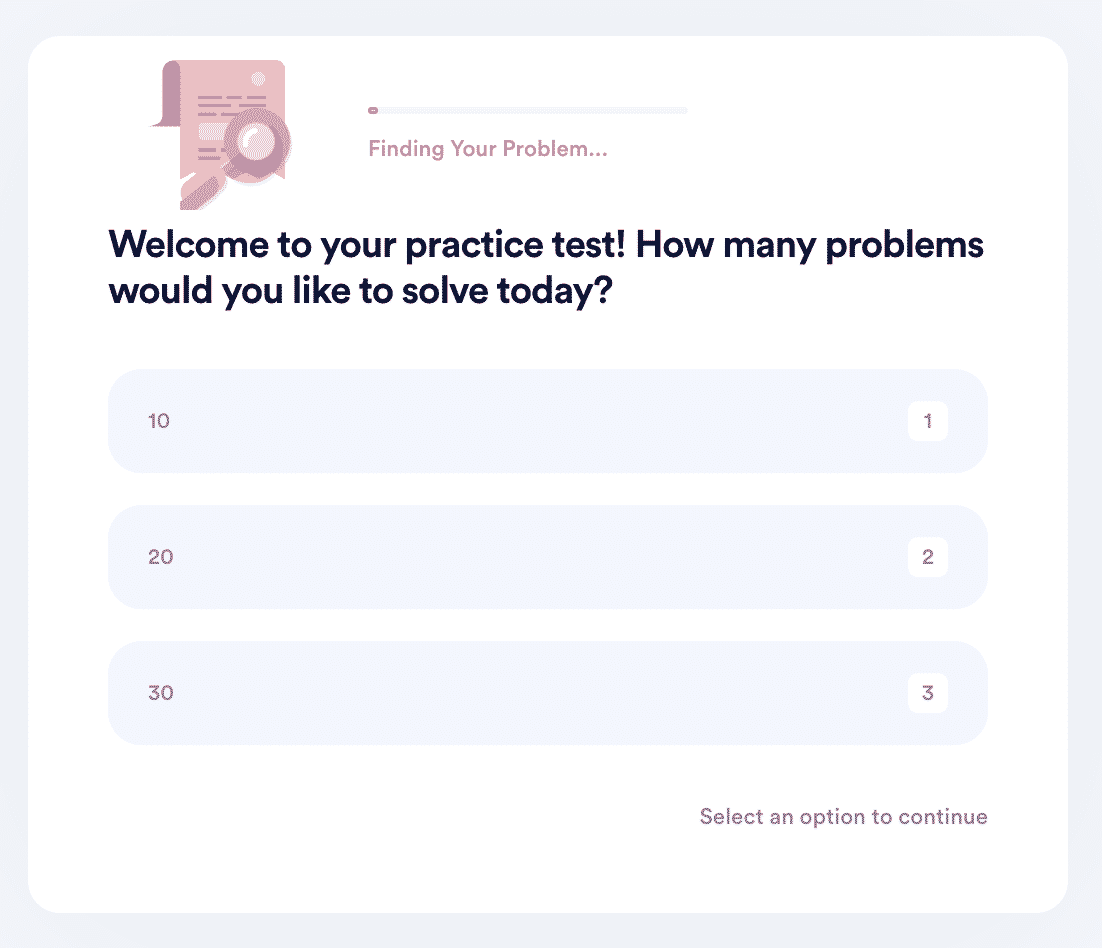 4. Take the test question by question! You may retry incorrect questions on the spot or choose to retake the test after you've seen your score.
What Else Can DoNotPay Do?
DoNotPay was built on the principles of making life easier, more affordable, and more fun. Whether you're planning a vacation or trying to get a fair refund, we can help. We've got you covered if you need to mail checks, dismiss a traffic ticket, or upgrade your hotel suite. Need to boost your credit score? Find reputable credit report services such as the ones below with our help:
Explore more DoNotPay products and services to find other ways we can make your life better this year.