The Ins and Outs of the UC Berkeley Summer Financial Aid
If you are a UC Berkeley eligible student participating in a Summer Intercampus program, you may be qualified for UC Berkeley summer financial aid. Wondering about the summer financial aid eligibility criteria? Curious about what types of summer financial aid you can apply for? We answer those questions and more!
The Available Summer Financial Aid at Berkeley
Financial aid offered by Berkeley comes in different forms. UC Berkeley provides its students with the following types of summer financial aid:
Grants
Loans
Work-Study programs
Summer Financial Aid Type
Description
Programs
Grants
Grants are a type of financial aid that doesn't require you to pay back the money you borrow. You can choose from:

Federal grants
Institutional grants
State grants

UC Summer Fee Grant
Summer Parent Grant
Summer Pell Grant
Berkeley Summer Grant
Graduate Students

Loans

Student loans can prove handy to cover certain expenses of your studies, but the borrowed money has to be repaid eventually

Federal Direct Loans
Federal Direct PLUS Loan
Berkeley Loans
Summer Session Loans

Work-Study programs

Work-Study programs provide you with a unique opportunity to earn the money you need by working part-time jobs during your studies

On-campus jobs
Off-campus jobs
Berkeley Summer Financial Aid Eligibility Criteria
Not every Berkeley student is automatically eligible to apply for summer financial aid. You have to make sure you meet the following qualification criteria:
Enroll in at least six units for summer
Be an undergraduate or graduate student of UC Berkeley
Make a satisfactory academic progress
Be an actively enrolled student in the spring semester who hasn't been dismissed, a returning undergraduate or graduate student who has been re-admitted to the upcoming fall semester, or a graduating senior who is completing degree requirements during the Summer Session
Visit the UC Berkeley official website for more accurate info about application deadlines, how long you can keep getting financial aid (or how much aid you can get), or to estimate your aid for summer sessions.
How To Apply for the UC Berkeley Summer Financial Aid
The application process for the UC Berkeley summer financial aid is different for newly admitted students and continuing students. Consult the table below for the specifics:
Students
Application Process
Continuing students (enrolled in at least six units)
There is no special application (other than the Free Application for Federal Student Aid (FAFSA) that is used to apply for financial aid that continuing students have to fill out and submit to apply for summer financial aid
Newly admitted fall students
Newly admitted students must:

Complete FAFSA or California Dream Application from the year prior on file
Enroll in six or more Summer Session units to apply for summer financial aid
Summer financial aid will be awarded no earlier than ten days before the start of your session. You will be able to either accept or decline your summer award using CalCentral.
The deadline for accepting summer financial aid is two weeks before the end of your session and no later than July 31.
How To Reach the UC Berkeley Summer Financial Aid Office
If you have any questions and you want to contact the UC Berkeley financial aid office directly, here's how you can do it:
Dial 510-664-9181
Explain your request to the support agent
The UC Berkeley financial aid office's working hours are Monday through Friday, from 9 a.m. to 12 p.m. and 1 p.m. to 4 p.m.
In case you want to appeal the university's decision regarding the financial aid offered to you, don't bother contacting the office— and file an appeal with our help!
DoNotPay Shows You How To Appeal a Low UC Berkeley Summer Financial Aid Offer!
If you aren't satisfied with the financial aid amount that UC Berkeley offers you or the university rejects your application, don't shy away from taking action. You can use DoNotPay to appeal the decision in a few simple steps!
All you need to do to get the financial aid appeal letter on its way to UC Berkeley is provide us with some info, and we'll generate it in no time! Here's how to initiate the process:
Select the Appeal for More Financial Aid feature
Supply us with the required info about the university and your family's financial situation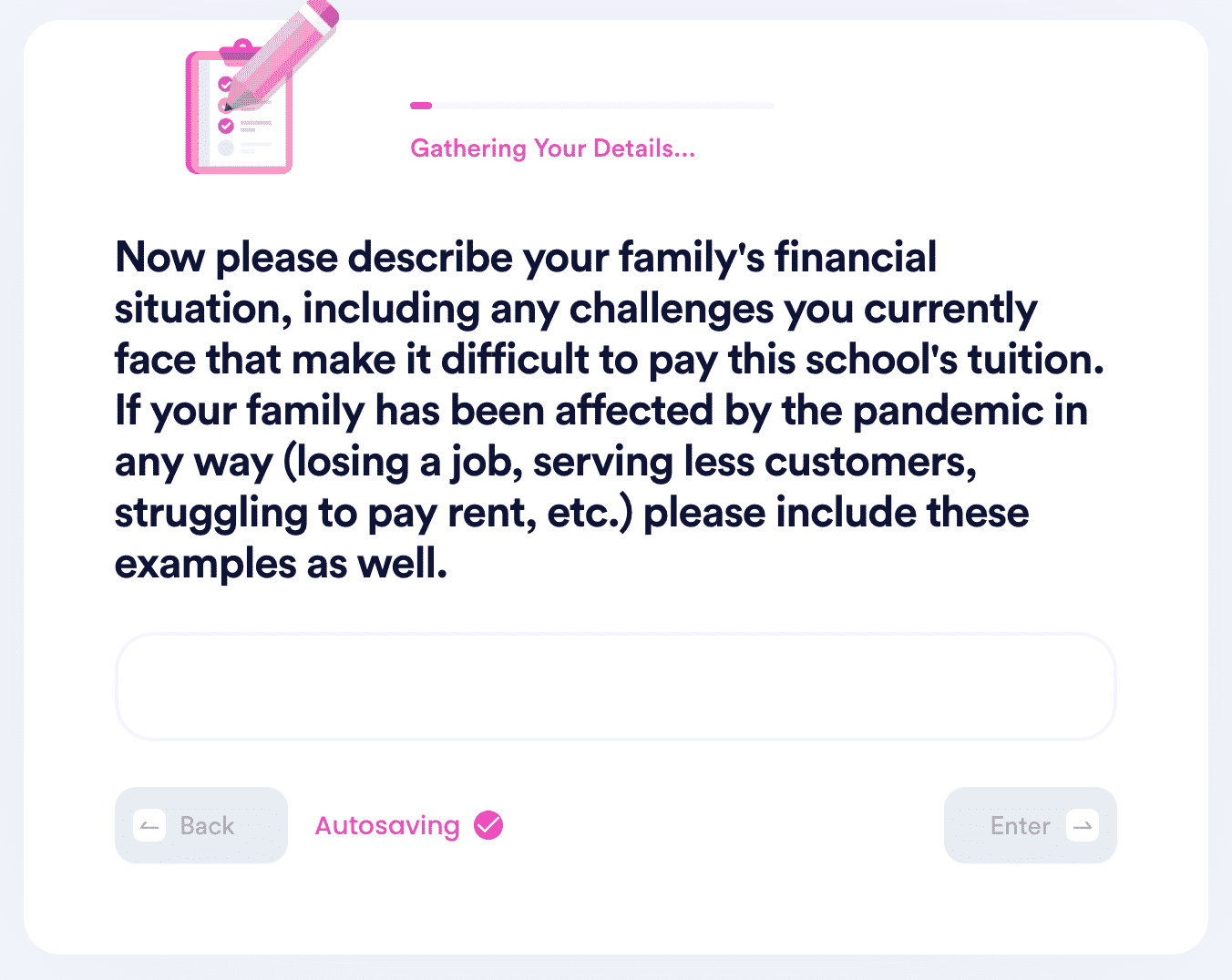 After you complete these steps, we'll create your appeal letter and send it to the UC Berkeley financial aid office right away!
You don't have to accept the financial aid sum that UC Berkeley offers you! If you want to check out some of the other schools and see if they would provide you with more money, take a look at the table below and explore other colleges' financial aid programs:
DoNotPay's Features Are Here To Make Your Life Easier
To simplify confusing bureaucratic procedures, we developed a number of features you may find super useful. Sign up for our app and let us assist you in:
DoNotPay Doesn't Stop There!
Assisting you with bureaucratic tasks is only a fragment of what DoNotPay can do—we have a lot more nifty features to offer! We can show you how to:
Struggling to draw up a financial aid appeal letter, an HR complaint, or a child travel consent form? DoNotPay is here to do it in minutes!