Learn How To Get Unbanned From OkCupid
OkCupid is a dating app that has straightforward community guidelines. If you violate any of them, the platform will ban your account. For some of the ToS offenses, you might even have to bear legal consequences.
In this article, you will find all the relevant information about your OkCupid account ban and details on how to get unbanned from this platform with the help of DoNotPay.
Read our simple guide and learn how to recover your account and continue the pursuit of love!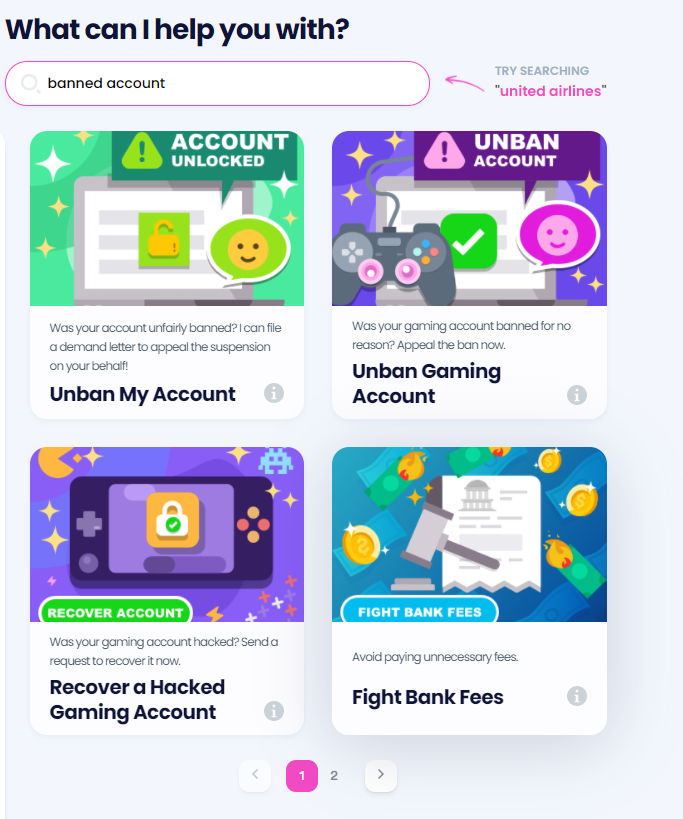 Why Was Your OkCupid Account Banned?
OkCupid community guidelines are straightforward. You will get banned from the app if you are:
Promoting hate speech—This includes discrimination against certain ethnicities, religious groups, sexism, racism, ageism, and other forms of bigotry
Uploading violent and graphic content—OkCupid will banish users who threaten other users, share content that depicts violent acts, and promote any type of violence
Sharing explicit sexual content or engaging in sexual harassment—The platform doesn't allow sending sexual content to other users without their consent, posting inappropriate comments, and similar actions
Engaging in harassment of any sort—This includes slurs, verbal abuse, and forcing non-consensual conversation with other users
Participating in illegal activities—Using your OkCupid profile for illegal sexual acts, drug dealing, solicitation, etc.
Exploiting minors—This includes posting, uploading, and sharing any type of content involving abuse and sexual exploitation of children
Creating fake and joint accounts—You should not leave misleading info on your account or share your account with your partner. OkCupid may ban your profile if you use it to date other people without disclosing your relationship status
Engaging in extreme offsite behavior—If you use your profile to harass, stalk, abuse, or assault someone, OkCupid will deactivate your account and notify the authorities
Getting Banned From OkCupid for Inactivity
Another common reason why OkCupid may suspend your account is a long period of inactivity. If you haven't been active on your OkCupid profile for more than a year, you will not be able to log in to it. The only solution in this case is to create a new account.
How To Get Your OkCupid Account Unbanned
Whether you got banned from your OkCupid account for inactivity or terms of service violation, the app will not inform you about the ban. This is a part of OkCupid's privacy policy—it is a way they protect the identity of the person who reported your account.
If you believe your account was permanently suspended for no valid reason, you can file an appeal to OkCupid via email.
What Should Your OkCupid Suspension Appeal Include?
You are going to file an appeal in the form of an email, so you should carefully consider what to include in it. Note that since you don't know why OkCupid suspended your account, you will have to figure out by yourself what the reason for your account ban was.
You do that by checking the terms of use on this platform. If you determine that you haven't violated any of those rules, you should consider whether the ban was a result of any discrimination against you. If it was, make sure you have rock-solid proof and include it in your appeal.
In case you already made an appeal and OkCupid representatives still haven't sent you a response, you can get their attention by sending them a demand letter. In this letter, you will request OkCupid to process your case.
If writing a demand letter seems like a tiring and time-consuming task, . Our app will create a draft and send it to the platform within minutes!
Make an Efficient OkCupid Suspension Appeal With DoNotPay
To ensure OkCupid pays attention to your appeal, you should follow it up with a demand letter. If you are not sure how to write this letter or where to start, don't worry. DoNotPay will save you trouble and create a demand letter instead of you. Here is what you need to do:
Select the Unban My Account feature
Answer our questions about:
Name of the platform that banned your account—in this case, OkCupid
Date you got banned
Your username and address
Refund details—If you used some of OkCupid's paid features
If you find that you were discriminated against on OkCupid, you should provide us with information about the federal- or state-protected class you fall under. When all of that is done, hit Sign and Submit.
DoNotPay will take only a few minutes to tailor your demand letter and send it to the platform. In this letter, we will include a request that OkCupid process your appeal within a two-week deadline.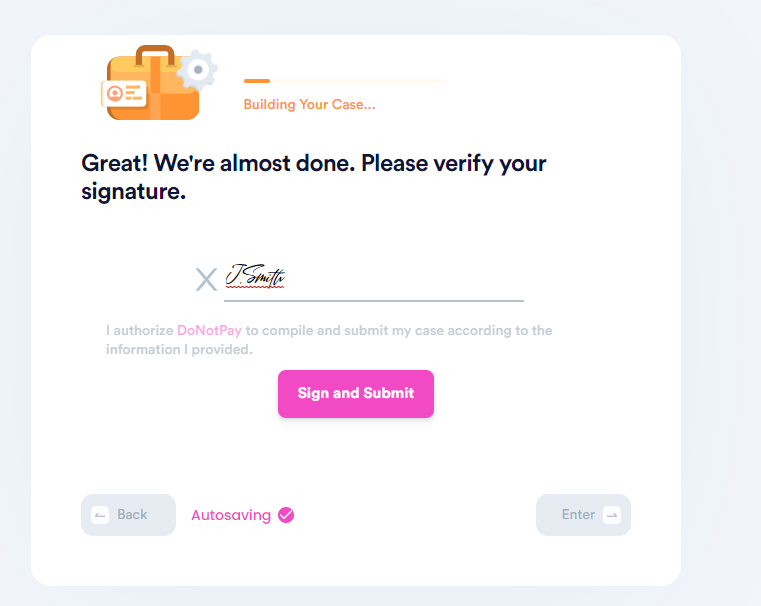 DoNotPay Helps You With Bans and Suspensions on Any Platform
Our app will not disappoint you when it comes to resolving banned account issues on other social media platforms. Aside from OkCupid, DoNotPay can help you with:
, and we will help you write an appeal letter for these platforms and many others:
DoNotPay Makes Your Troubles Go Away
If you want an app that gets the job done, subscribe to DoNotPay! We have various features that can help you with almost anything—from canceling subscriptions and filing insurance claims to getting in touch with inmates!
It doesn't matter if you need help with bureaucracy issues or with everyday struggles because DoNotPay is your go-to app! We can help you:
Protect Your Customer Rights With DoNotPay
Have you been wronged by a company? Why not sue it in small claims court with our AI-based app? We can also help you claim any warranty or file an item return request in a few clicks! Trying to reach customer service representatives, but the phone keeps ringing? Your virtual assistant can help you jump the queue for any company in the blink of an eye!