Cancel OkCupid in the Blink of an Eye
OkCupid is an international online dating platform. It is one of the top five dating platforms in the U.S. The company's motto is "Match on what matters." Guided by this principle, OkCupid facilitates best matches by having users answer questionnaires.
How Do I Cancel OkCupid Subscription on My Own?
If you decide to cancel your OkCupid subscription by yourself, you should know that the cancelation method has to be the same one you used to purchase the subscription.
You can subscribe to OkCupid either through Internal Service or External Service Purchases.
Internal (website) purchases are made via:
You can process external purchases via:
iTunes

Google Play
| | |
| --- | --- |
| Can you cancel with | Yes / No |
| DoNotPay | Yes |
| Email | No |
| Phone | No |
| Letter | No |
| In-person | No |
| Company website (or another alternative method) | Yes (Credit card, PayPal) |
| Third-party Apps | Yes (iTunes, Google Play Store) |
Cancel OkCupid Subscription on the Website
Note that terminating the OkCupid subscription on the website is possible only if you purchased it via a credit card or PayPal.
The following are the steps to take:
Log in to

your account

Go to the

Subscriptions settings

page

You will see the

Turn off automatic billing

link

Click the link
Cancel OkCupid via iTunes
If you purchased your OkCupid subscription using your iTunes account, you should do the following:
Open the Settings app on your iOS device

Go for iTunes & App Store

Click your Apple ID, then

View Apple ID

Tap

Subscriptions

, then select OkCupid

Click

Cancel
Cancel OkCupid With Google Play
To cancel your subscription with Google Play, take the steps listed below:
Open

Google Play Store

Go for

My subscriptions

Select OkCupid

Tap

Manage

, then

Cancel Subscription

Click

Are you sure you want to cancel?

to confirm cancelation
Note that if you disable your account or delete the OkCupid app, you will continue to be billed for your externally purchased subscription unless you have already terminated it.
Since some OkCupid services can be used without a subscription, canceling one does not remove your account but reverses it to the basic plan.
What Are OkCupid Alternatives?
There are various alternatives to OkCupid. Check out the table below for some of the most popular ones.
Platform

Pricing

Features

Basic plan:

Tinder Plus:

$9.99/month (under the age of 30)

$19.99/month (30+ years)

Tinder Gold:

Monthly: $29.99/month

Semi-annually: $12/month

Annually: $10/month

Premium features:

Message before match

Likes you

Passport

Priority likes

Recently active

Tinder subscriptions

Rewind

Boost

Super Boost

Top picks

Basic plan:

Bumble Boost plan:

$10.99/week

$24.99/month

$54.99 every three months

$149.99 one-time payment

Requires that women always message first

Facilitates connections based on users' personal preference

Sets the conversation stage for matches
DoNotPay Cancels OkCupid Subscription Without Delay

You may have fallen head over heels with someone already or simply want a break from online dating. You wish to cancel the OkCupid services, but don't want to lose precious time on the complicated process.
Fortunately, you can delegate this task to DoNotPay to handle the cancelation on your behalf.
To do it:
Access the DoNotPay app from your

Opt for

Find Hidden Money

Type in OkCupid, and you are done!
Once your OkCupid subscription has been terminated, we will notify you.
You can also connect your email or bank account to DoNotPay. Why?
As soon as you link your account to our app, we will start scanning your memberships and subscription costs. The benefits of using this feature are:
You will get a notification about the subscriptions you're paying for regularly yet barely using

We will offer to cancel unused subscriptions on your behalf if you decide to terminate them
Can I Pause My OkCupid Subscription?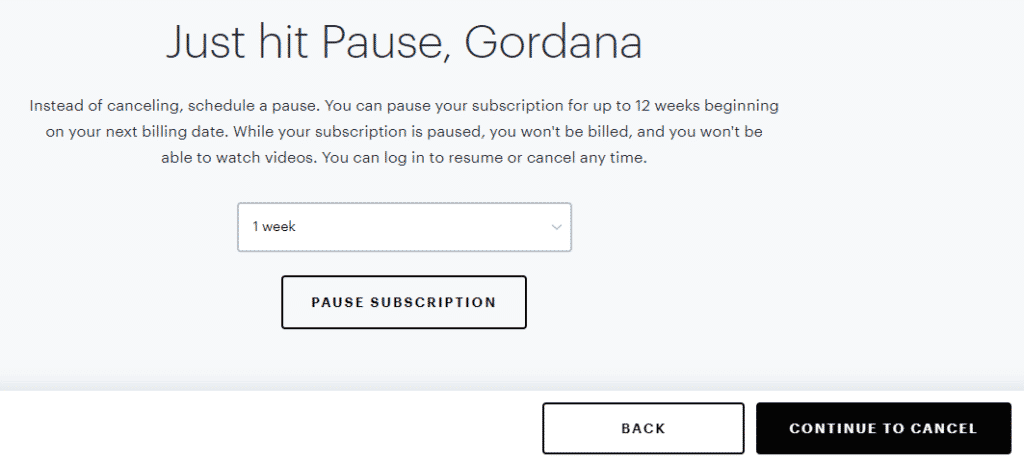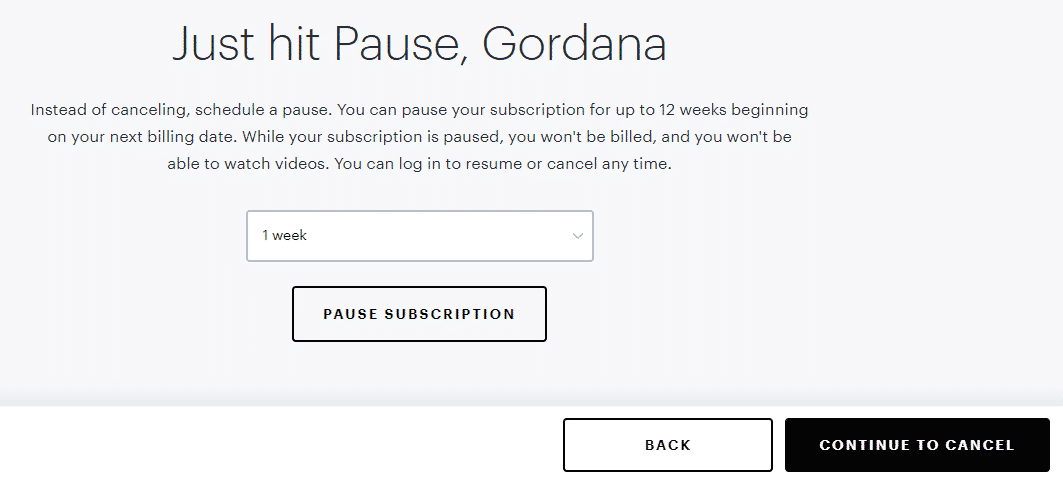 If you subscribed using PayPal or credit card, you can disable your account. The company will cease all billing while your account is disabled.
Is Prorated Cancelation Refund Available With OkCupid?
No, it isn't. After canceling your subscription, you will enjoy its benefits until the end of the current billing cycle.
Is There an Auto-Renewal on OkCupid Subscription?
Yes, there is. After purchasing a subscription, you will be automatically charged for each subsequent period until you cancel.
What Do OkCupid Charges Look Like on My Statement?
Your OkCupid charges may show on your statement, as presented in the table below.
| | |
| --- | --- |
| OKCUPID.COM 6464507073 TX | PAYPAL INST XFER OKCUPID.COM |
| PAYPAL *OKCUPID.COM | OKCUPID G.CO/HELPPAY#GBR |
| WMV*OKCUPID.COM 646-450-7073 TX | OKCUPID G.CO/HELPPAY# GBR |
| DEBIT CARD PURCHASE – WMV*OKCUPID.COM xxx-xxx-7073 TX | PAYPAL INST XFER OKCUPID.COM WEB ID: PAYPALSI77 |
| OKCUPID.COM 646-450-7073 TX | WMV*OKCUPID.COM XXX-XXX-7073 TX |
| PAYPAL, *OKCUPID.COM, 4029357733 US | OKCUPID.CO |
| OKCUPID.COM | PAYPAL *OKCUPID.COM 646-450-7073 TX |
| OKCUPID G.CO/HELPPAY# GB | PAYPAL INST XFER OKCUPID.COM |
| OKCUPID.COM 6464507073 US | WMV*OKCUPID.COM |
| WMV*OKCUPID.COM DALLAS TX | OKCUPID G.CO HELPPAY |
Other Things DoNotPay Can Do For You

In case you have multiple subscriptions on other dating platforms and want to get rid of them all, our app can help you cancel the likes of Tinder, Bumble, or Grindr quickly.
We have automated the process entirely to make it smooth and efficient.
Whatever administrative issue or problem you need to resolve, you can rely on DoNotPay for assistance.
All you have to do is access the app from a , and we will help you do the following:
Dispute traffic tickets

Contest speeding tickets
Oh, we almost forgot to mention the best part! Next time you consider subscribing to a new service, sign up to the free trial using our virtual credit card. It will safeguard you from being charged automatically for subscriptions after the free-trial run-out.