Ralphs Return Policy Untangled for Fast Returns
If you are unsatisfied with your Ralphs purchase, DoNotPay is here to show you an easy-to-follow Ralphs return policy guide.
DoNotPay has got you covered for fast returns to a plethora of other companies. The only thing you need to do is !
All About the Ralphs Return Policy
If your product was shipped by Ralphs, you can return it within 60 days from the date of purchase. If your item was shipped by a third-party partner, you can return it within 30 days to any of the Kroger Company family of stores.
The return of tobacco, beer, wine, or any other alcohol-based product is governed by law.
You can return your item:
With a paper or digital receipt
Without a receipt
If you return your item with its receipt, Ralphs will provide the refund to the original mode of payment, including:
Credit Card
EBT/SNAP Card
Cash (check purchases will be refunded as cash)
If you return your item without its receipt, here's what you need to know—for orders:
Over $10.00, you will get a Ralphs gift card. Make sure you sign the return slip
Under $10.00, you will receive the refund in cash
Are Products Purchased With WIC Returnable?
If you purchased a product with the California Special Supplemental Nutrition Program for Women, Infants, and Children (WIC), you are not eligible for a refund. You can only return your product and get the same item in exchange. For instance, if you received a damaged or expired item, you will get the same product in fresh or undamaged condition as a replacement.
Ralphs Return Policy for Baby Formula
If you want to return a baby formula, you need a receipt to get a refund or a replacement. Baby formula bought using WIC is non-returnable due to the USDA regulation. Instead, you can get the same item in exchange.
If you wish to replace your item, call 1-800-576-4377. You can reach support:
Monday to Friday from 8 a.m. to 12 a.m. EST
Saturday and Sunday from 8 a.m. to 9:30 p.m. EST
What Are the Different Methods for Initiating the Return?
The following are the ways you can initiate the return process:
| Can You Initiate a Ralphs Return Request Via | Yes/No |
| --- | --- |
| DoNotPay | Yes |
| Email | No |
| Phone | Yes |
| Letter | No |
| Website | Yes |
| In person | No |
Use DoNotPay To Initiate Your Return Process in Seconds
If you want to return your product without going through the stressful process, use DoNotPay! Our AI-powered app will ensure you complete the task hassle-free and in the blink of an eye.
All you need to do is:
using any web browser
Find the Return My Purchase product
Answer our chatbot's questions
Click on Submit
After that, DoNotPay will generate a tailored return request letter and send it to the company. The app will add a deadline so that the company processes your request promptly.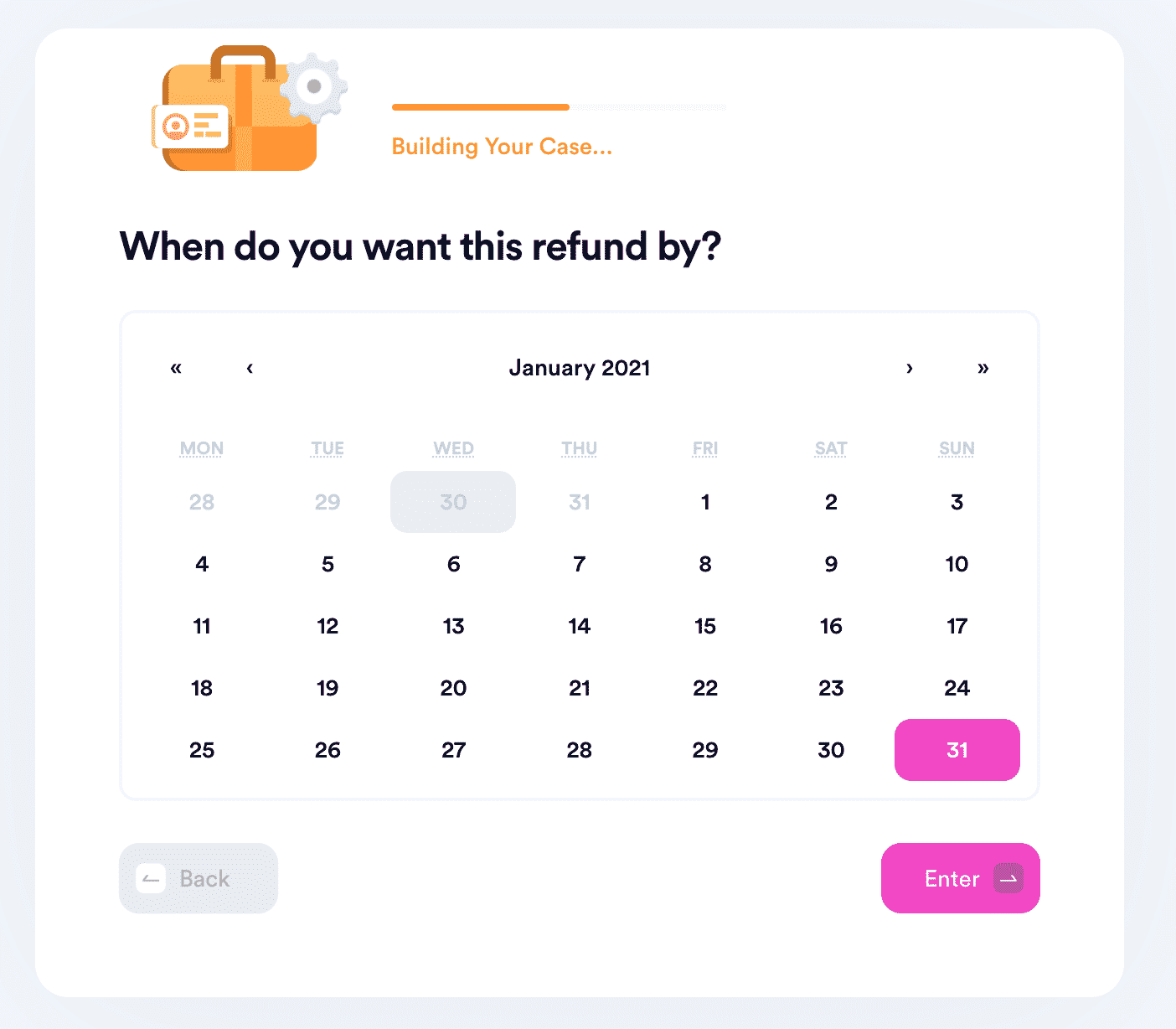 The letter will provide a clear explanation of why you are returning your item and whether you want a refund or a replacement.
DoNotPay provides a free return label so that you can ship your return package to the company free of charge.
DoNotPay Can Help You With Easy Returns to Many More Companies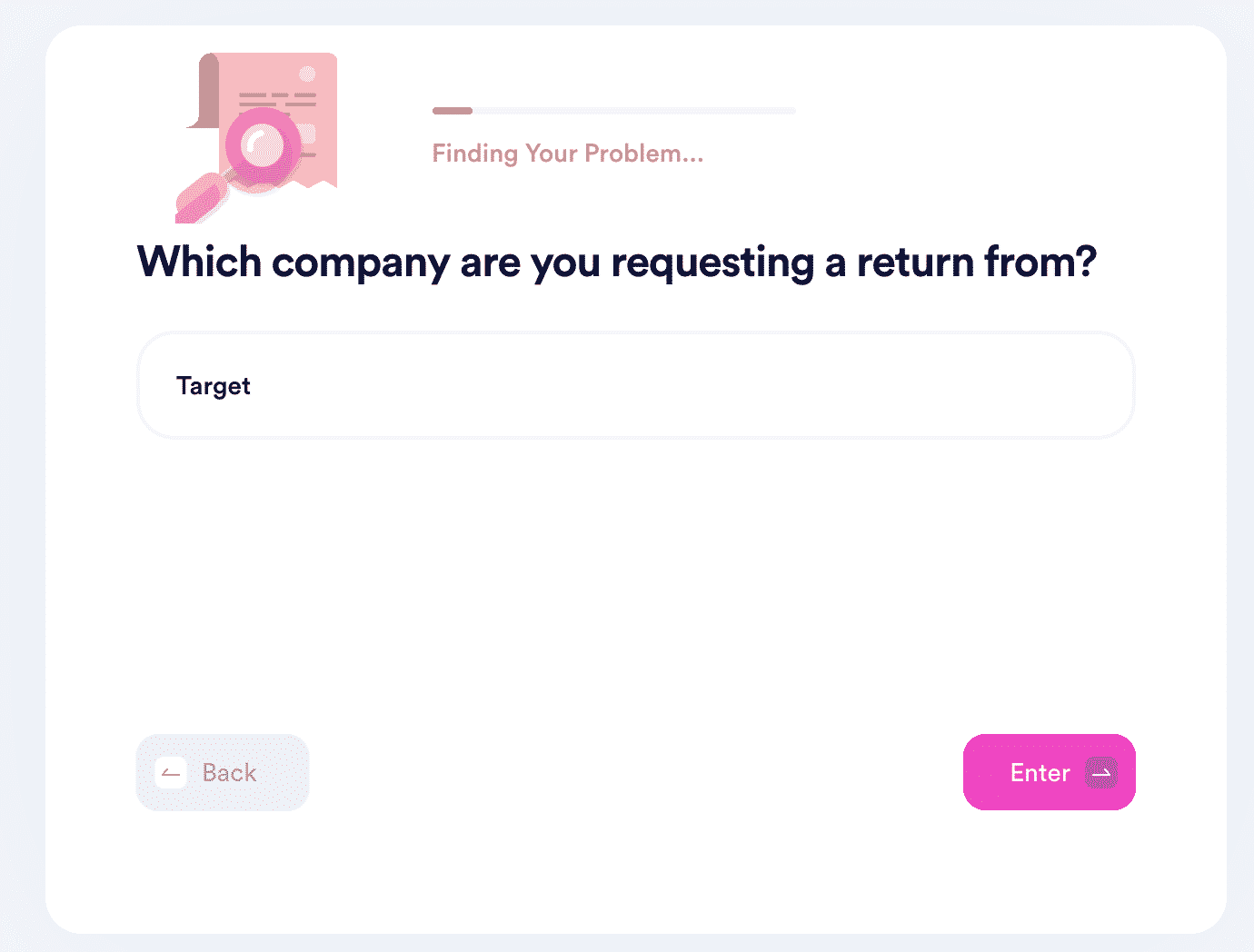 We provide a long list of services that don't end here! If you want to return or exchange your item and get a full refund, learn from our in-depth guides:
Has Your Return Request Been Declined? You Don't Have To Settle
With DoNotPay by your side, you can rest assured that you'll get what's rightfully yours. We'll draw up a refund request letter in your stead and send it to the company in question. If it refuses to cooperate, our app will help you take it to small claims court.
We'll fill out all the necessary court forms, generate any legal document you need, get it notarized remotely, and fax it to any recipient of your choice. You're not alone in your fight for justice!
If you're dealing with anyone else who's difficult—be it a creepy stalker, neighbor, coworker, or email or text spammer—you can count on us to safeguard you.
Looking for Any Other Type of Assistance?
The best part of subscribing to DoNotPay for a low monthly fee is that you get access to all of its products. You can use them to: