The Ultimate Guide to the Lenovo Return Policy
It is frustrating to realize that your new Lenovo laptop isn't what you hoped for. Whether the hardware is malfunctioning or the software is glitching—there is no point putting up with an unsatisfactory machine when you can make a return.
The Lenovo return policy can be a customer service horror story if you don't play your cards right. You need to tread carefully around their policy rules and exceptions to ensure a successful return.
If the thought of returns torments you, you can trust to handle the trouble in your stead!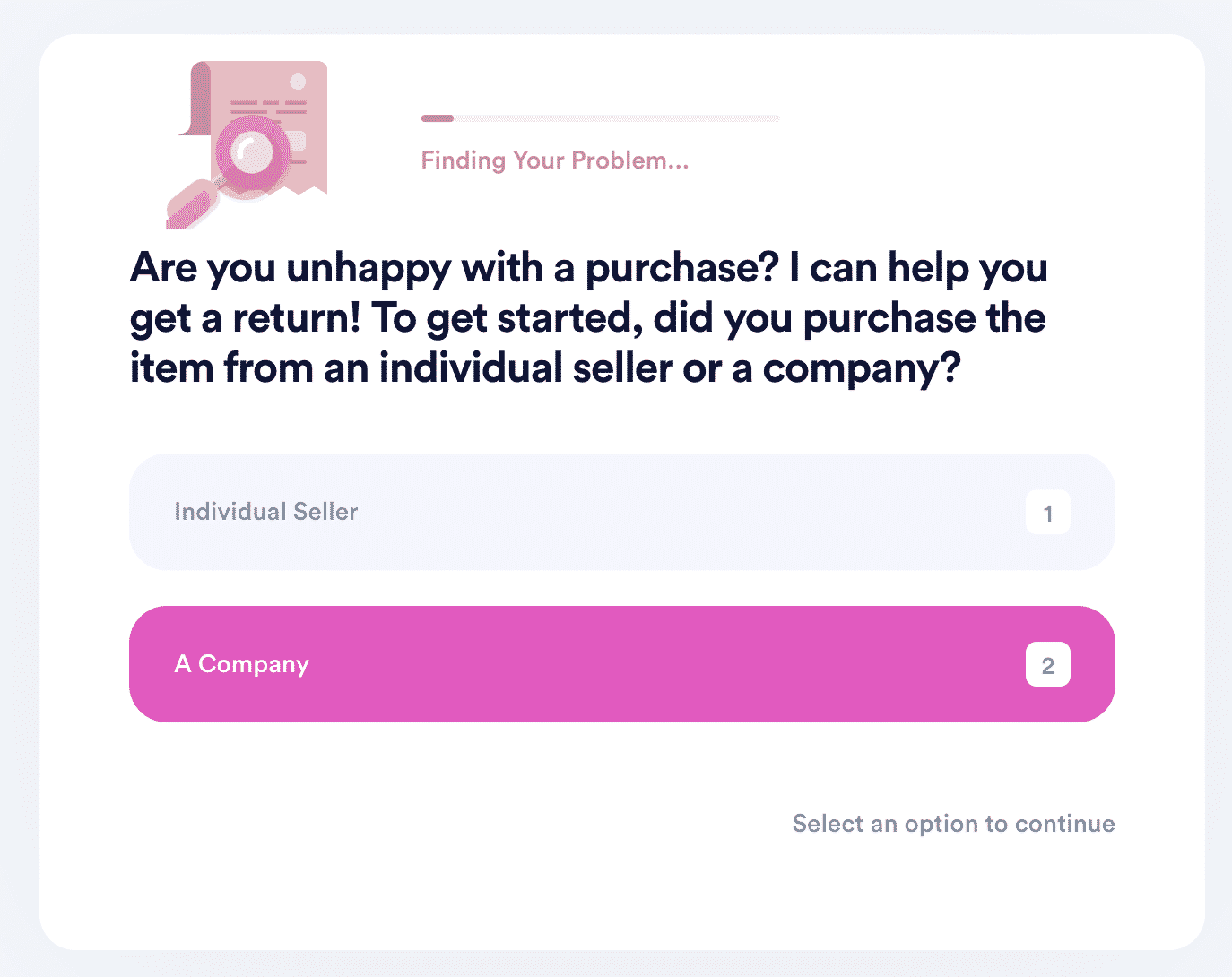 The Basics of the Lenovo Return Policy
The Lenovo return policy imposes different terms for the company's general and outlet product range. The outlet mostly deals in refurbished or aging inventory at discounted prices, and this influences the corresponding return guidelines.
Here's a bird's-eye view of Lenovo's return policy for standard and outlet items:
Standard Return Policy
Outlet Return Policy

You can return any eligible product within 30 calendar days of the invoice date
No restocking or shipping and handling fees apply

You can submit a return request for a Lenovo's outlet product within 14 calendar days of the invoice date
Restocking or shipping and handling fees may be applicable
These return terms work across all Lenovo personal computing products, with the following exceptions:
Digital gaming products
Server and storage items
Any software product
A return lot of more than five units
How To Claim a Full Refund
To claim a full refund, you need to return the product:
In its original packaging
Along with all the bundled components
What if I Wish To Return a Single Component?
Lenovo doesn't allow partial refunds of products. You cannot keep a hardware or preloaded software component and return the rest. Anything without a separate price tag is ineligible for singular returns.
Lenovo's Software Return Policy
You can return a software product only if you acquired it separately. Eligible software can be returned within 30 calendar days of the date of invoice. You will get a refund or credit for media-based software only if the physical packaging seal remains unopened.
What About Electronically Delivered Software?
If your software was delivered electronically, you can return it only if you are yet to accept the software license terms. Lenovo will also ask you to produce a letter of destruction to attest that you have uninstalled or dismantled the software.
Lenovo's Return Policy—Faulty Items
If you received a defective item, you can initiate a return by calling Lenovo customer service for precise details on their limited warranty. Alternatively, you can also reach out to Lenovo's technical support staff at 1-800-426-7378 or through the website's support section.
Steps To Initiate a Lenovo Item Return
Lenovo offers you limited means to return your item. You can get a better idea of the return modes available to you here:
| | |
| --- | --- |
| Can You Place a Return Request Via | Yes/No |
| DoNotPay | Yes |
| In Person | No |
| Email | No |
| Letter | No |
| Website | Yes |
| Phone | Yes |
You will need a Return Merchandise Authorization (RMA) to return your Lenovo product. Follow these steps to complete your return:
Go to the website's Order Visibility Portal (OVP) to access the return option. You can also contact 1-855-253-6686 to place a return via phone
Collect your RMA and prepaid shipping label after authorization
Box product and documentation in the original packaging as per instructions
Ship the package
Other important pointers to keep in mind:
The package must arrive at Lenovo National Return Center within ten calendar days of the RMA generation date
Customers bear the shipping risk for returns without an RMA
Lenovo takes up to ten business days for the quality assessment of the returned item
Any refunds will be initiated only after the quality assessment
Lenovo may reject the return on any other relevant ground
Use DoNotPay To Eliminate the Stress Factor From Your Lenovo Return
You can bury yourself under the crushing weight of baffling policy guidelines and still struggle with the return process. If you value time and productivity, use DoNotPay to place your Lenovo return today. Our app's AI can generate your return request in less than two minutes!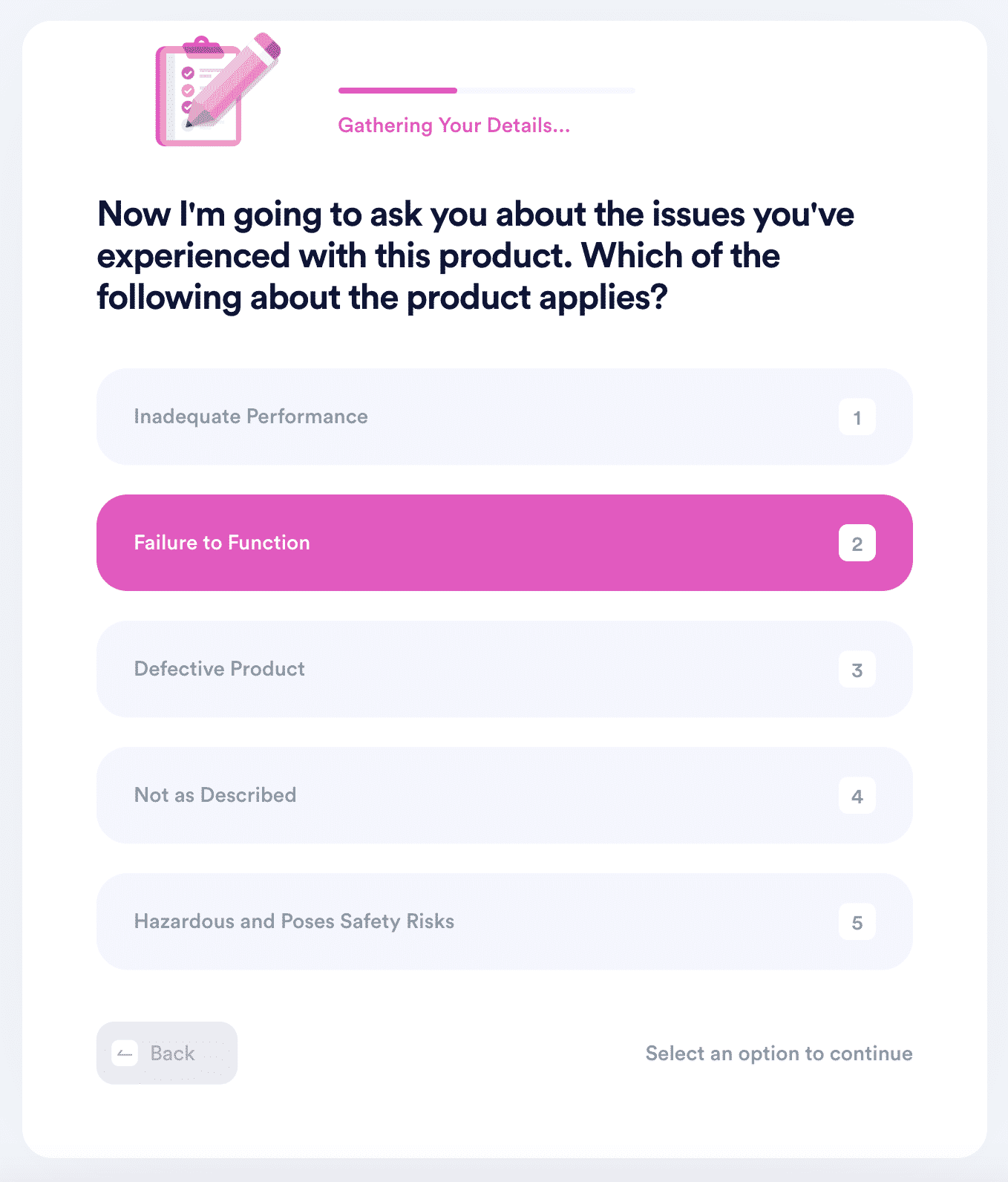 To use DoNotPay to return your Lenovo product, follow these quick and easy steps:
Find the Item Return Request tab
Use the chatbot to supply necessary details
Click on Submit
DoNotPay can get you a replacement and a refund within a short time. We will send your return request to Lenovo and keep an eye on the refund status for you.
The return request letter shall also include the deadline you specify to ensure Lenovo honors a time-bound return processing. We can also secure a free return shipping label on your behalf!
Other Companies Bothering You? DoNotPay Assists!
DoNotPay is the smooth remedy for the twisted return policies of countless other companies. Check some of them out below!
What if Lenovo Ignores or Rejects the Return?
DoNotPay will assist you in taking necessary legal action against Lenovo. We can help you:
File a formal complaint
Gather paperwork
Write a demand letter
Fill out court forms
Create a suitable argumentation script
You can trust us to stand by your side until your return is fulfilled!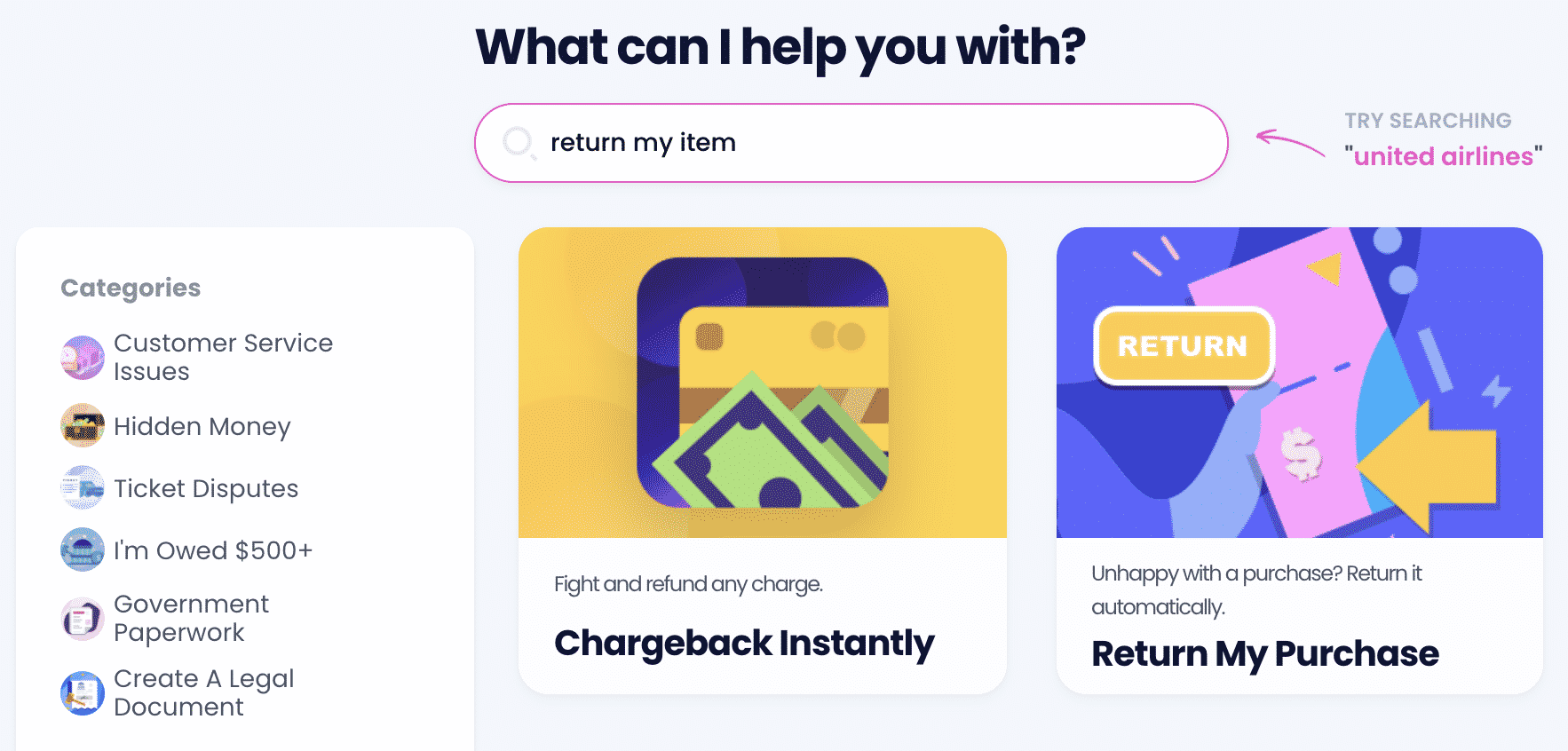 Want Your Money Back? Rely on DoNotPay!
The world's first robot lawyer can help you get your hard-earned money back in several ways. Are you dissatisfied with a product or service you paid for and want to request a refund? Do you want to request a late delivery refund? No problem—DoNotPay will do that in your stead! Do you think that you may have missing money and want to claim it? We can assist you in finding it!
No matter the issue, DoNotPay is your shortcut through bureaucratic hurdles. Our AI-driven app can help you dispute your parking tickets, get refunds and compensation from airlines, cancel any subscription service in a flash, and so much more!
What Else Is DoNotPay Capable Of?
Being your personal AI-powered assistant, DoNotPay can help you get rid of:
Are you sick and tired of big companies not taking their customers seriously? Our app will lend you a helping hand in the process of suing them in small claims court.
Do you want to skip waiting in lines at the DMV, jump the phone queue when reaching customer service, get help with paying your bills, or get copyright protection for your work? Sign up for DoNotPay to complete these tasks and so much more!