How To Check the Shell Gift Card Balance the Easy Way
Fueling up is an expensive chore only made less onerous when somebody else is paying for it.
Shell gift cards are used by friends, family, and employers as a reward or thank you but quickly get depleted to the point that they lie forgotten in a drawer.
If you know this scenario, DoNotPay can help—here are our tips on how to check the Shell gift card balance and use any money left!
Shell Gift Cards Give You the Freedom of the Open Road
Shell gift cards are available at any of the over 14,000 Shell filling stations nationwide. They can be used to buy the following at Shell outlets:
Shell offers two types of a gift card, namely:
Single-use cards
Refillable cards
Single-Use Cards
A shell single-use gift card can be used multiple times until its value is depleted. If you are using a single-use card for payment at the gas station, it may not work if its value dips below $1. Once its value is spent, the card cannot be reused.
Single-use Shell gift cards are available in denominations between $10 and $300.
Refillable Cards
Shell Refillable gift cards can be reloaded as often as you need and personalized with your photo. There is no expiry date, and the cards incur no charges if they are unused for an extended time.
You can reload a Shell refillable card with up to $300 worth of credit on several vendors' websites.
Where Can I Check My Shell Gift Card Balance?
Here are the options to check a Shell gas gift card balance:
| | |
| --- | --- |
| Method | Explanation |
| In store | Every time you use your gift card at a Shell filling station, your remaining card balance appears on your receipt |
| Online | You can check your remaining balance online by entering the 19-digit number on your card |
| By phone | Shell has a balance inquiry line on (800) 300-8113 that guides you through the process with voice prompts |
The worst-case scenario is that you check your balance and realize you have almost nothing left on your card. If it is refillable, you can reload, but many single-use cards are thrown away or forgotten once the balance is nearly depleted.
DoNotPay has a solution, though—we can help you put your remaining balance to good use!
What Can I Do With a Few Dollars Left on My Single-Use Shell Card?
If you have a small amount left on your single-use Shell gift card, you don't need to consign it to a drawer and forget about it.
There are several ways to redeem cash for unspent money on your used gift card, as follows:
Card kiosks
Card exchanges
Online card purchasers
Direct from the vendor
Card Kiosks
You can find card kiosks in many grocery and department stores. All you need to do is insert your gift card, and the machine will make you an instant cash offer for it. Bear in mind, though, that the offer may be significantly below the true balance on the gift card.
Card Exchanges
Online card exchanges will swap your Shell gift card for a card from another vendor. While this sounds like a good way to get something you would prefer, you may find your options limited and your Shell gift card undervalued.
Online Card Purchasers
There are several websites that offer to buy your Shell gift card. Similar to the above services, you should only expect to get between 85 and 90% of the true value of your card, though—this is how such sites make their money.
Direct From the Vendor
In a few states in the U.S., you can get cash back from the vendor on small amounts remaining on gift cards.
The states that have such a cash back policy are:
California
Colorado
Maine
Massachusetts
Montana
New Jersey
Oregon
Washington
Connecticut
Rhode Island
Vermont
This option is also available in Puerto Rico.
Most of these states limit you to a maximum of $5 that you can redeem as your cash back—if the residual value on your card is higher, the vendor is not obliged to pay you.
The bad news regarding this method is that you have to claim your cash back by:
Being in one of the states that have a cash back policy
Going to the nearest Shell outlet
Explaining the law to the cashier
The good news is that DoNotPay has a way to wherever you live!
How Can DoNotPay Help Me Convert My Card Balance to Cash?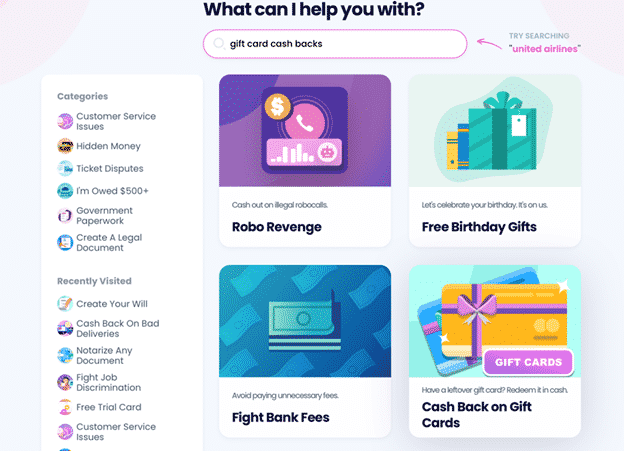 As always, using DoNotPay is fast and effective—we are the experts at making your life as simple as possible!
Getting cash back on your Shell gift card is as easy as filling your tank—here's what you need to do:
in your web browser
Go to our Cash Back on Gift Cards feature
Give us your card details
We will check where you are located. If you are in a state with a cash back policy, we will forward your request to Shell for them to process. If you are somewhere else, we will find a Shell station in a cash back state and send your request there.
You should receive your money within 14 days.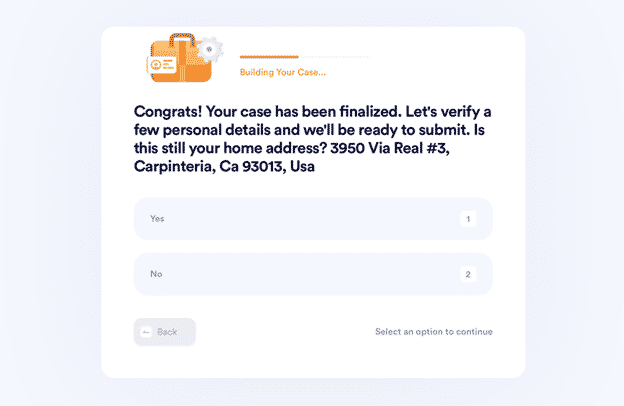 Is Shell the Only Company DoNotPay Can Help Me With?
We can assist you with a fast-growing list of gift card vendors, and we can even show you how to get free gift cards from some of them. Here are some of the gift cards we can help you redeem for cash:
DoNotPay Helps Out in More Ways Than One
As a versatile app, DoNotPay is so much more than a money-saving hack. Check out the table below for an overview of what we can do for you:
Managing Tasks With DoNotPay Saves Both Time and Money
If your to-do list is overflowing and you need more hours in the workday to get everything done, we've got a solution! DoNotPay's products help you check off your errands in record time. Within minutes, you'll be able to get a free trial, cancel a service, or request a refund. Perhaps you're dreading wasting your time in lines or on the phone, but don't worry—we'll deal with customer service, book a DMV or a notary appointment in your stead.
We can also assist you in filing a FOIA request, getting in touch with an inmate, and prepping for government tests.