The Best Broward College Financial Aid Guide
Even though Broward College belongs to the most affordable higher education institutions in Florida, its tuition fees are still too high for many students. Luckily, the university developed a solid financial aid program that can solve this problem efficiently.
Finding all the necessary details about the available support options may be challenging. To help you get familiar with them, we gathered everything about Broward College financial aid in one place. You'll find out:
How you can submit the application
What financial support programs you may be eligible for
To whom you can talk if you have any concerns or questions
How to file a financial aid appeal yourself or using DoNotPay
What Does the Financial Aid Application at Broward College Look Like?
You can apply for financial aid at Broward College before you are admitted, but you must enroll in one of the accepted degree programs to receive it. Your application will be valid and considered by the Broward College financial aid office only if you follow all the steps listed below:
Submit a Free Application for Federal Student Aid (FAFSA) online or by mail—It's the first and the most significant phase of the process. This form includes finance- and family-related questions that help the financial support team determine your qualifications and the amount you can get. Make sure to send your application within the established time frame to increase your chances of getting the necessary help. You should also do it each year if you are interested in continuing to receive financial support
Examine your Student Aid Report (SAR)—The U.S. Department of Education will send you this document to confirm all the details you disclosed in the application. The report will also state the Expected Family Contribution (EFC) based on your income, tax returns, number of family members, and household circumstances. Check your SAR for accuracy and correct mistakes if there are any
Send supporting documents if necessary—You can check if you need to submit any additional paperwork by logging in to your myBC account and checking your application status
Once you complete the entire procedure, all that remains is to wait for the outcome. Upon making a decision, the college will send you a financial award letter stating:
Your EFC
Full Cost of Attendance (COA) for one academic year
Estimated amount you can receive as financial support
Available Types of Financial Aid at Broward College
Depending on the eligibility requirements you comply with, you may qualify for one or multiple types of student support. Broward College has several financial aid programs, and they are listed in the following table:
Type of Aid
Available Programs
Grants

Federal grants

Pell Grants
Supplemental Education Program

State grants

First Generation Matching Grant (FGMG)
Florida Student Assistance Grant (FSAG)

Institutional grants

Need-based grants
Merit-based grants

Loans

Federal Direct Loans for students
Federal Direct Loans for parents
Parent PLUS Loans

Scholarships

Institutional scholarships

American Dream
Bright Futures
The Dream.US
Broward Futures

External scholarships

Work-study programs
Depend on the available Job Postings
Veterans benefits

Post 9/11
Montgomery GI Bill Active Duty
Dependents Education Allowance
Montgomery GI Bill Selected Reserve
Purple Heart Waivers
Veteran's Educational Assistance Program
Survivors' and Dependents' Education Assistance Program
Veteran Readiness and Employment
What Are the Broward College Financial Aid Office Hours?
Broward College is divided into three campuses, but all have the same phone number and operating hours. Whether you want to check if you are doing everything right or have any concerns about your application, you can get in touch with the support team by:
Campus
Phone Number
Working Hours
North Campus
(954) 201-2330

Monday and Tuesday from 8 a.m. to 4 p.m.
Wednesday and Thursday from 11 a.m. to 7 p.m.

Central Campus
South Campus
Starting a live chat conversation is another available option. You should click on a chat button in the bottom left corner of the Contact Us page to start a conversation.
Get a Better Financial Aid Offer Easily With DoNotPay
Are you disappointed with the outcome of your financial aid application? This doesn't mean you should let it go! Instead of taking risks with manually drafted appeal letters, check out DoNotPay and let us file a complaint about the offer you got on your behalf!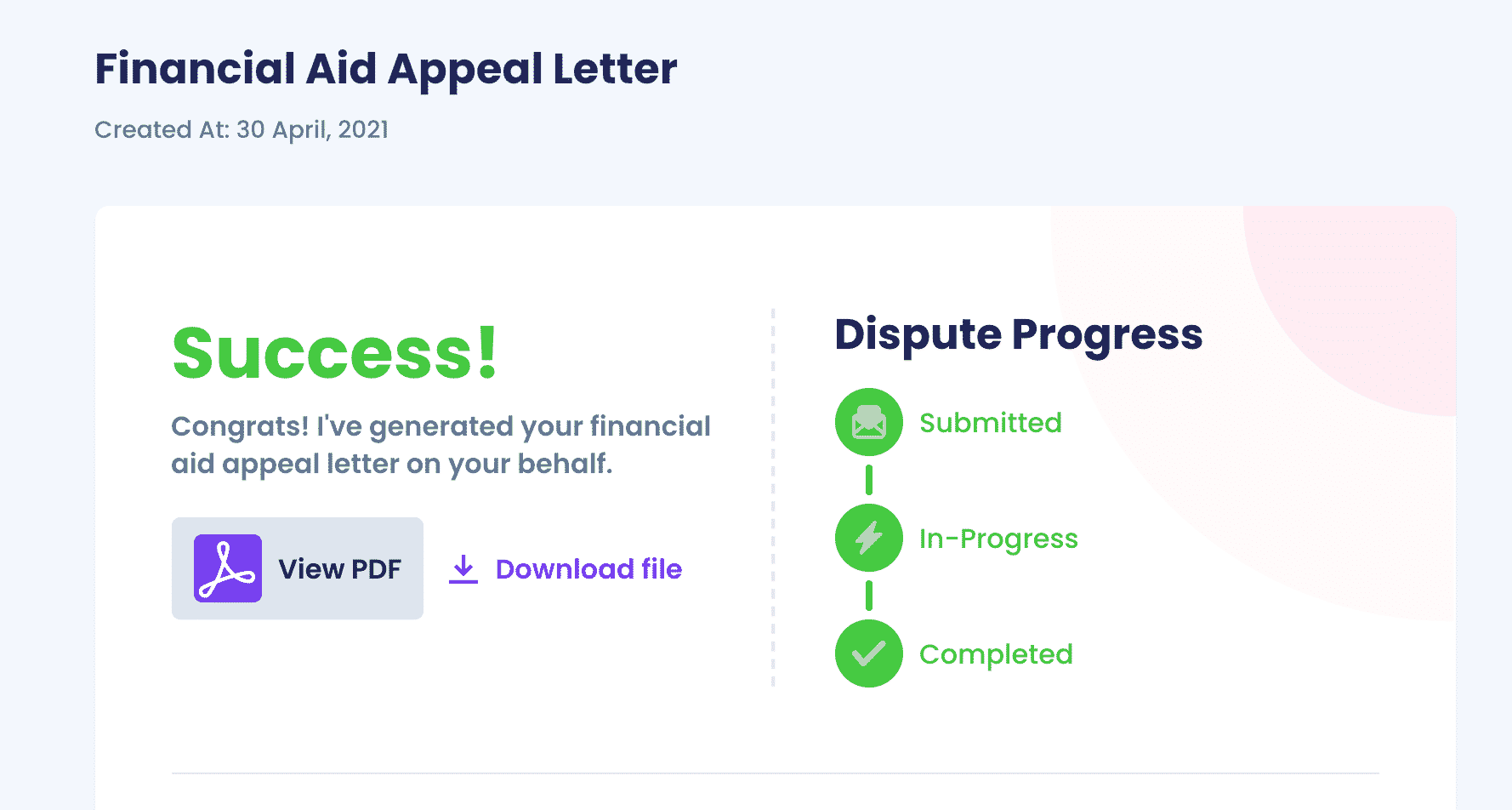 Below are the instructions you must follow to use our help:
Make an account on DoNotPay and sign in
Navigate to the Appeal for More Financial Aid option
Tell us a few details about your educational and financial status
Our system will automatically generate a claim based on the information you share and forward it to the chosen college or graduate school! With our help, you will have higher chances of getting more financial aid and affording your education without difficulties.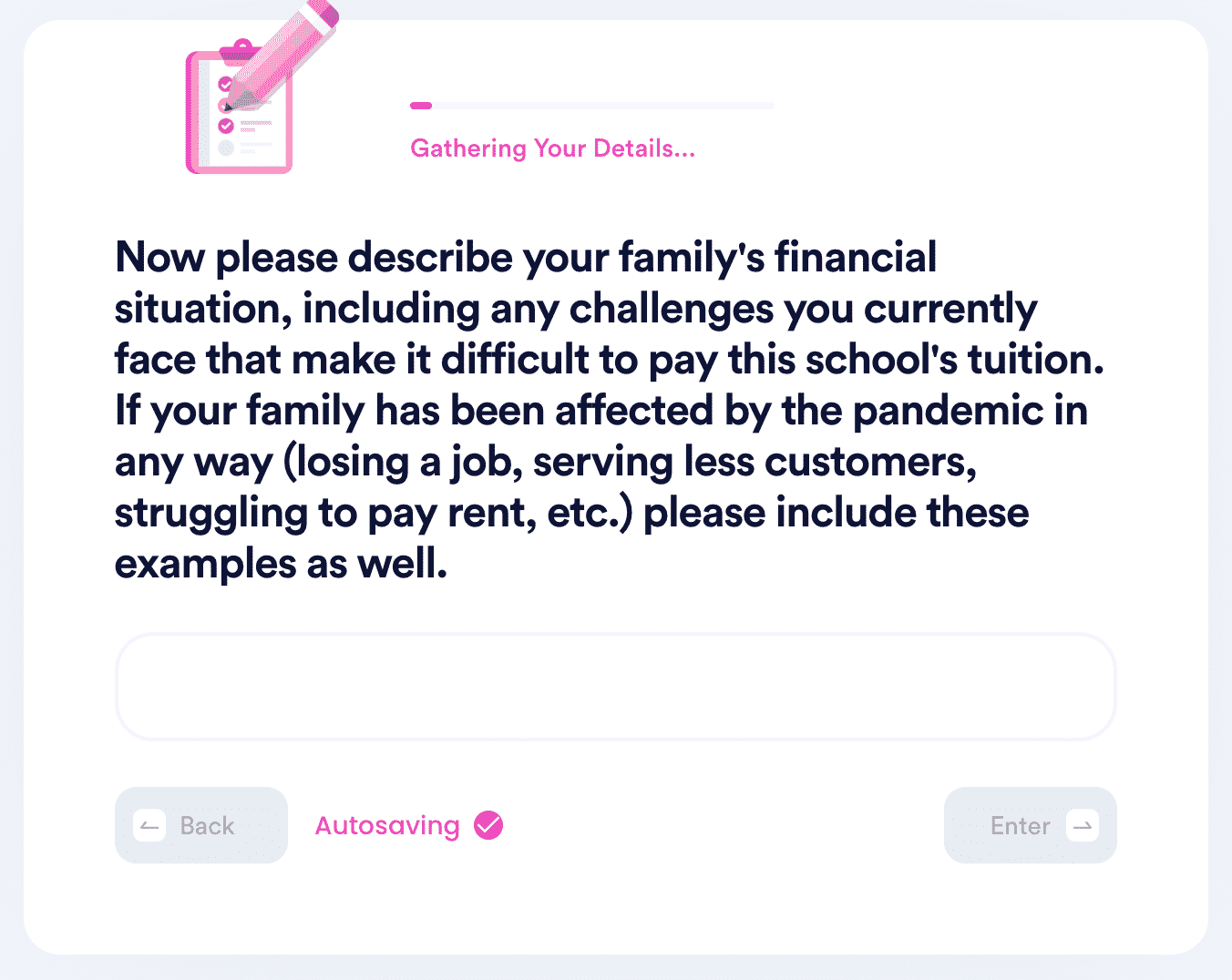 Do you want to find out more about other college's financial aid programs but are too busy to read through their websites and manuals? Our knowledge base offers easy-to-follow guides you can check out of you are interested in enrolling at:
Only the Sky Is the Limit for DoNotPay
DoNotPay has an insane number of features that keeps growing. Our platform can help you:
Say Goodbye to Spam Mail With DoNotPay
DoNotPay has designed a feature that will put a stop to the flood of junk and spam mail into your inbox! We can help you join a class action against a spammer or take any person or company that's wronged you to small claims court!
Need a virtual credit card number or a fake phone number to protect yourself from scammers? We've got you covered! We can help you fight text spam or even assist you in sending mail without any chance of error.
Our users' safety is our number one concern, so we've developed a feature that will protect you from cyber stalking or harassment!