A Detailed Guide to the Best Buy Video Game Return Policy
Have you bought a new video game from Best Buy only to realize that it's not everything you thought it would be? Getting to know the terms of the Best Buy video game return policy can be time-consuming, but that doesn't mean you have to give up on your refund. will simplify the return process and help you get your money back in no time!
What Is the Best Buy Video Game Return Policy?
Best Buy offers returns for video games bought both online and in store. You can send back an unwanted game within 30 days of the purchase date—as long as it is unopened and in excellent condition.
An opened video game is not eligible for a refund, but you can always exchange the product for another game equal in value.
How To Return a Best Buy Video Game
If your video game is eligible for a return, you can start the process in two ways:
Via mail
In person
Return a Video Game to Best Buy via Mail
You can return video games purchased online via mail by following these steps:
Visit the Orders page
Find your order—Depending on whether you have a Best Buy account or not, you can do it by:

Signing in and choosing Order Details to locate your unwanted video game
Entering the order number, last name, and phone number if you used a guest account

Select the See Return Options button
Choose the video game you want to return
Click the Print Prepaid Label button
You can place the return label on your return package. Ship the video game back to Best Buy through an authorized UPS location.
If you have multiple video games to send back, you will need to repeat the process for each return—because every item must have its own return label.
Best Buy will process your return within seven to ten business days. Depending on your bank's processing time, your return can take up to seven days to appear on your account.
Best Buy Video Game Return Policy for In-Person Returns
If you're the type of person who prefers to handle returns in person, you can do so at any Best Buy store. You can find a location near you by using the Best Buy Store Locator tool. The company will accept video games purchased on its website or at any Best Buy store. Bring the following items to make sure the return process goes smoothly:
The receipt or packing slip—depending on where you made your purchase
A valid photo ID
If you lost your receipt, you could still prove your purchase by providing an email address.
How Will You Get Your Refund?
Best Buy usually issues refunds using the original payment method.
When it comes to in-store returns, Best Buy only offers contactless debit and credit card refunds. You can get your refund on a debit card—or in the form of a gift card—if you originally paid in cash.
If you have any questions about your refund, you can get in touch with a Best Buy customer service agent.
Return Your Video Game Fast and Get Your Money Back From Best Buy With DoNotPay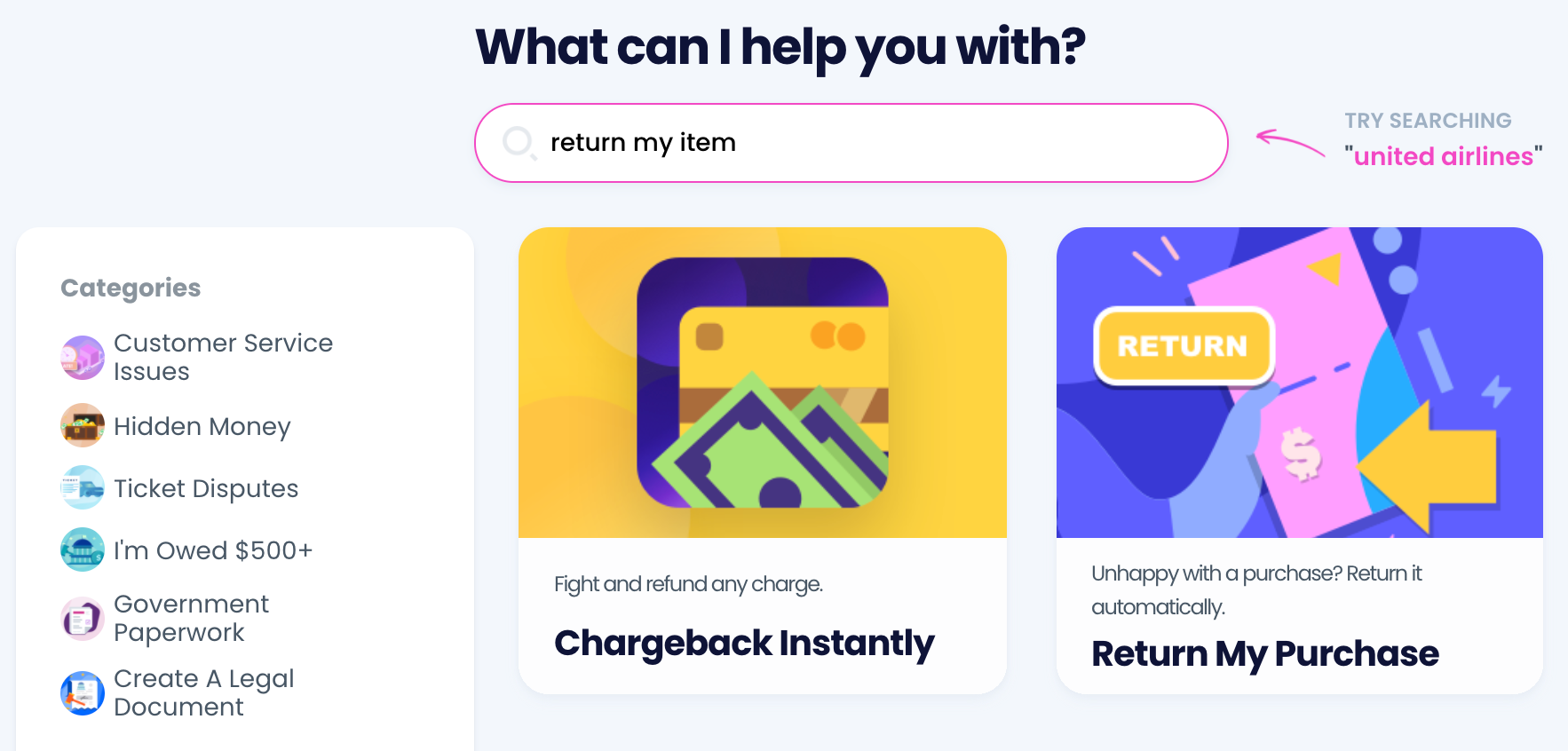 Why handle the return process on your own when DoNotPay can do it for you? We will draft a return request letter and get you a response from Best Buy in record time! Wonder how you can get started? and follow these easy steps:
Select the Return My Purchase tool
Answer a few questions about your purchase
Click Submit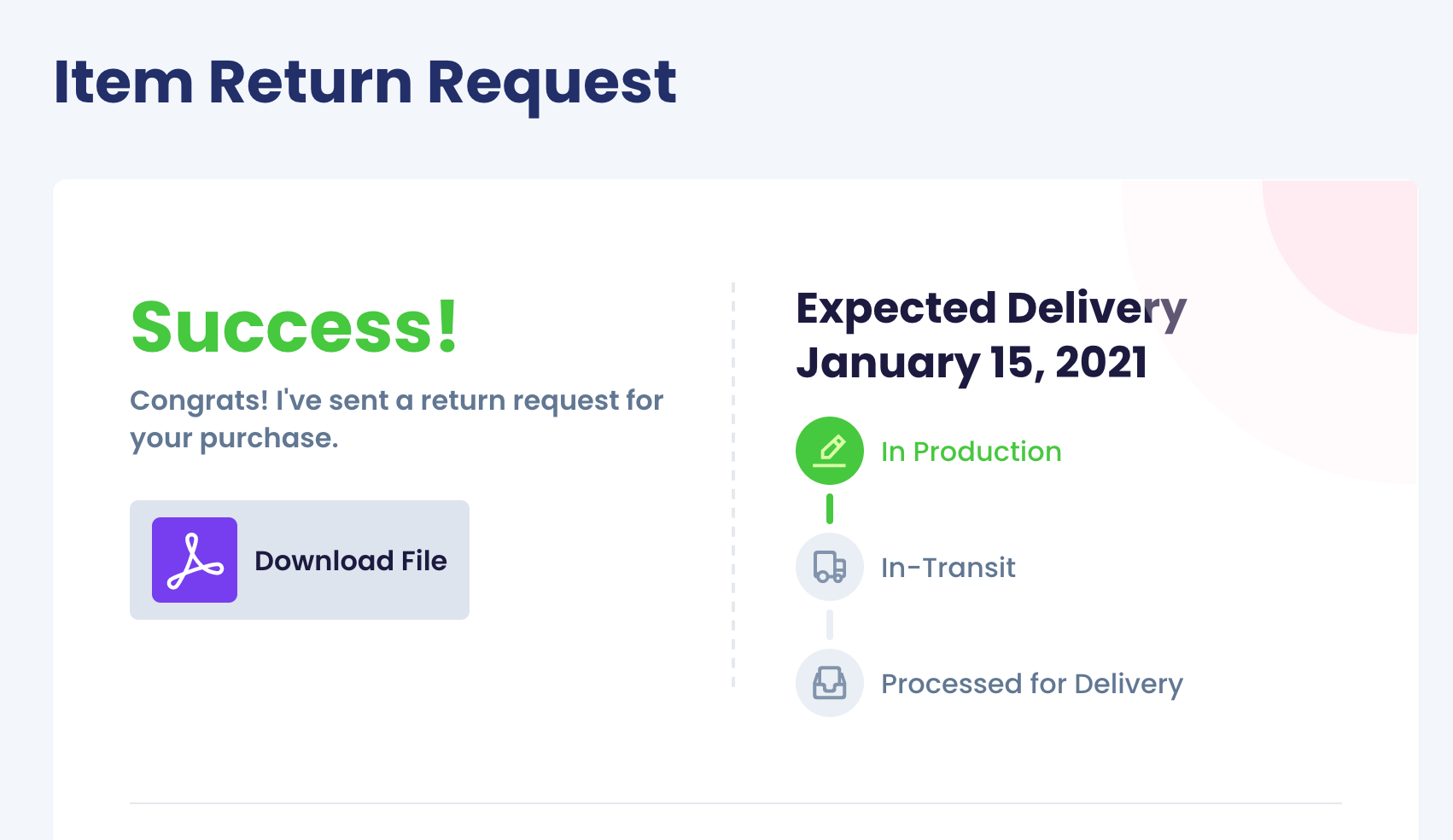 Once you submit the request, we will send the letter to Best Buy along with a special request to process your return by a set deadline. We will also provide a return label free of charge if you send your video game to Best Buy via mail.
DoNotPay's Return Policy Guides
Have another product you want to return? DoNotPay can simplify the return process for your favorite companies. Here are some of the guides you can find in our learning center:
What Can You Do if Best Buy Denies Your Request?
If your consumer rights have been ignored—whether by Best Buy or any other company, DoNotPay can help you sue them in small claims court!
DoNotPay has been recognized by the American Bar Association for the support we offer to our users. We will:
Write a demand letter
Help you complete court documents
Gather the required paperwork
Show you how to file your complaint
Create a script that you can follow in court
Going Back and Forth With Companies Is a Thing of the Past
Have you been trying to contact the company you want to return your faulty item to with no success? No more—use DoNotPay's nifty product to jump the phone queue of any company's customer service line.
Waiting in any sort of line is dreadful, which is why we can also help you schedule a DMV appointment from the comfort of your home.
There are many more tiresome chores you no longer have to leave your bed to complete:
Make the Most of Your DoNotPay Subscription
Our app comes with a large selection of products—for one low monthly fee, you can use them all to complete dreadful admin tasks in a split second. Check out how you can:
Draw up a divorce settlement agreement