Rite Aid—Check the Gift Card Balance Without a Hitch
What should you do if you find a used card from Rite Aid while cleaning your room and want to know if there is any money left on it? What's the best way to use the remaining funds if you don't want to spend them in a store? Find the answers to all your burning questions in our comprehensive guide!
Don't let the leftover funds become unclaimed money or go back to Rite Aid—check the gift card balance in a few simple steps and turn it into cash without breaking a sweat!
How Do Rite Aid Gift Cards Work?
Rite Aid provides only physical gift cards made of plastic, and you can only redeem these during in-store purchases. The gift cards can be used in authorized or participating stores only—you can't buy items from other retailers with them. It's also prohibited to use these cards for:
Lottery tickets
Money orders
Rite Aid credit
Online purchases
Phone orders
More Rite Aid gift cards
If you pay for Rite Aid goods with a gift card but they fail your expectations, the funds you spent will be added back to your balance once you return the products to the retailer. For purchases that exceed your balance, you can combine the funds on the card with other accepted payment methods, such as checks or credit cards.
The company's gift card policy also has a few disadvantages. For example, unlike many merchants, this company offers single-load cards only. This means that once you spend all the funds, you can't reload the card.
The cards expire after two years, but the retailer provides a replacement card if customers request it. You won't be so lucky if you lose or damage the card as Rite Aid doesn't offer a new one in such cases.
Ways To Check My Rite Aid Gift Card Balance
To see how much money is left on your Rite Aid gift card after using it, you can do so:
Online
Via phone
How To Check the Rite Aid Gift Card Balance Online
The first option is to perform the gift card balance check via the merchant's website. To do it, follow the instructions below:
Scroll down to the Help section
Tap on Customer Care
Click on Check Gift Card Balance
Enter the gift card number and the PIN code
Hit Submit
How To Do the Rite Aid Gift Card Balance Check Over the Phone
Another method for finding out the current value of your Rite Aid gift card is contacting the company's customer support. It's also a great alternative in case the online service is down or you have a card without a security code.
Here's the drill:
Call (800) 748-3243
Inform the representative that you want to check your gift card balance
Provide them with your gift card number
Yay, Found Some Remaining Credit on My Rite Aid Gift Card—What Should I Do?
Discovering some extra dollars on a free or regular gift card may not seem so exciting, but there are ways to avoid letting this money go down the drain. Here are some of them:
Spend the remaining amount on your next purchase with Rite Aids—A small discount will come in handy when buying new vitamin or grocery supplies
Exchange the gift card for another one from a different merchant—Various websites offer the gift card trading option. You can also rely on special exchange kiosks that can give you an instant cash offer
Sell the gift card for cash—You can find a place in your vicinity where you can do it or post an offer online
Give the gift card to someone as a present—You may not feel like spending the funds left, but a relative or a close friend of yours may want your gift card
and cash the remaining amount
Am I Entitled To Receive Cash Back for Unused Gift Card Funds?
You can return gift cards for cash only if your state supports the cash back option in its laws and statutes. There are certain limitations in all locations with a favorable cash back policy when it comes to the maximum cash back amount, which ranges from $1 to $10.
Getting cash back is currently possible in Puerto Rico and 11 U.S. states, including:
Colorado
Washington
Maine
New Jersey
Massachusetts
Connecticut
Rhode Island
Oregon
Missouri
California
Vermont
How To Receive Cash Back From Rite Aid via DoNotPay
DoNotPay offers you a perfect way to avoid going back and forth with Rite Aid customer support agents and explaining your rights to them. We will:
Check whether your state has a cash back policy
Gather all the required details to create a cash back request in your stead
Forward your claim to the company as fast as possible
Find a way to help you cash your gift card funds even if you don't live in one of 11 states that allow it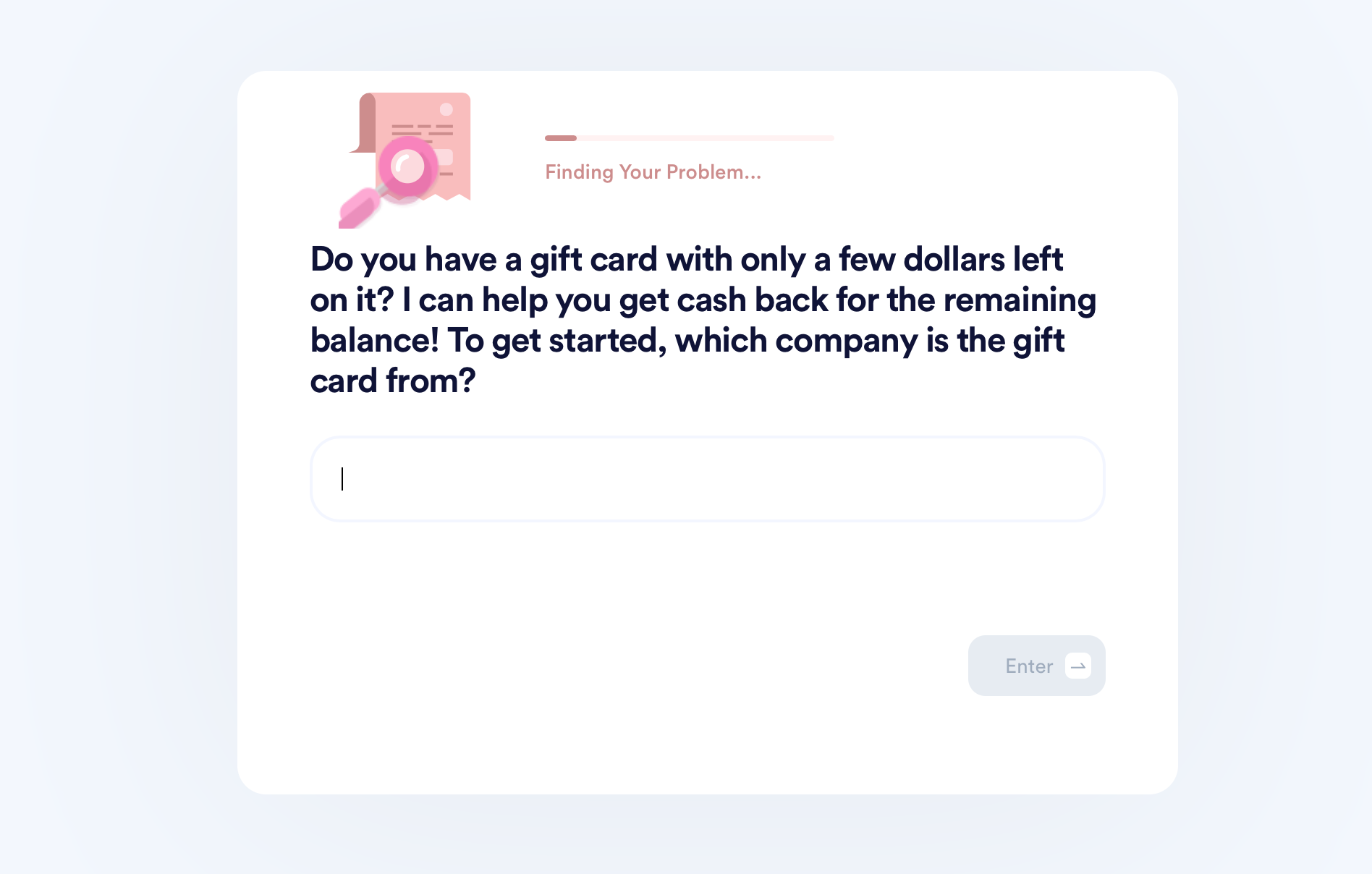 To take advantage of all these perks, proceed as follows:
and log in to your account
Select Gift Card Cash Back
Give us more information about your gift card and the retailer in question
Our learning base can teach you how to request cash back for the leftover balance from many other merchants, some of which are listed in the table below:
| | |
| --- | --- |
| Service | Companies |
| Clothes | |
| Food & Drinks | |
| Other | |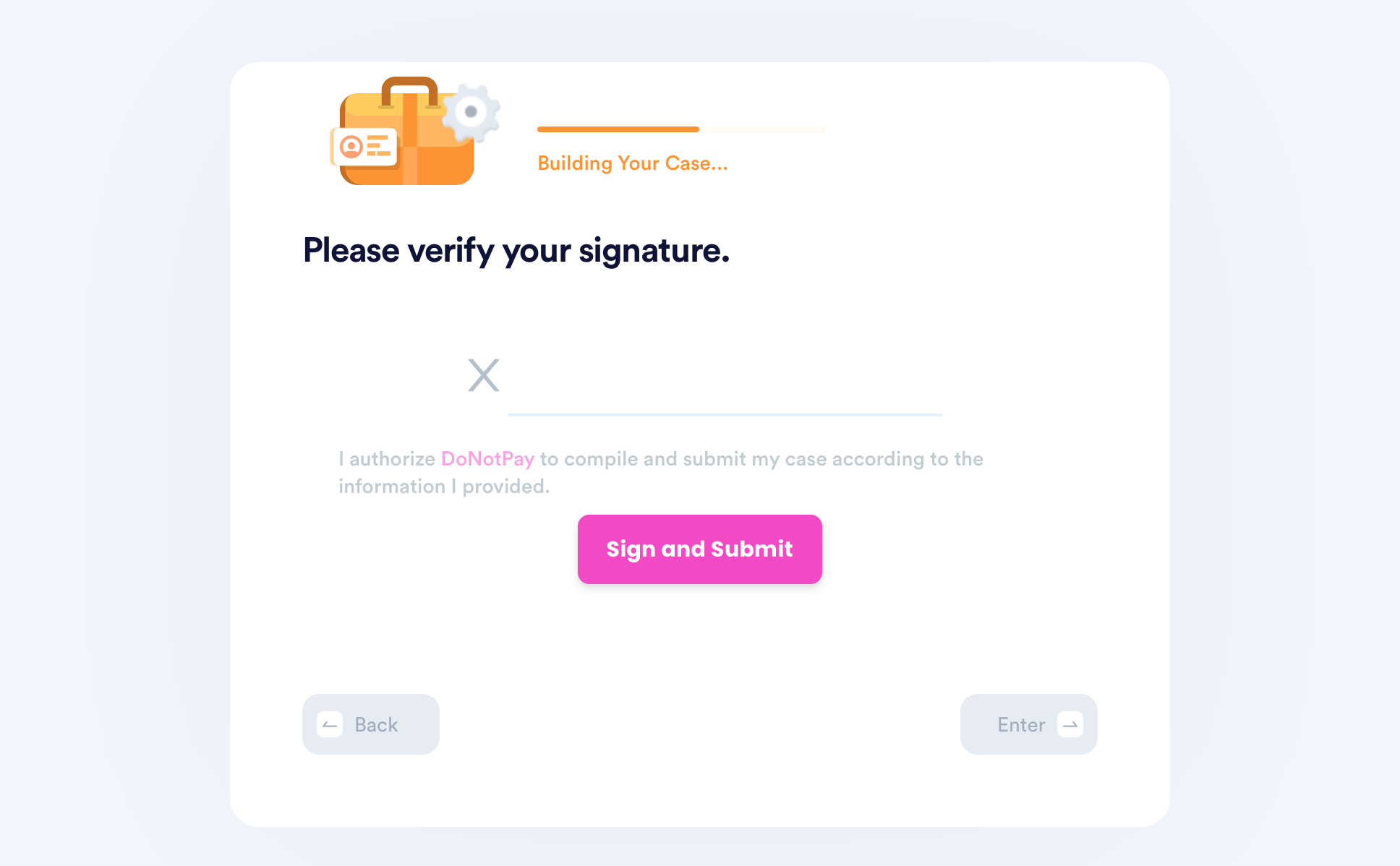 Let DoNoPay Help You With Your Paperwork
Why waste time on bureaucracy if you can rely on DoNotPay to handle pesky tasks for you? Cancel all your subscriptions at once, find unclaimed funds in a matter of minutes, appeal parking tickets hassle-free, and discover the best way to get your documents notarized remotely.
In case you need help paying bills or you want to earn some money by participating in paid clinical trials, DoNotPay is here to help you out!
Fighting workplace discrimination is of utmost importance, but the entire procedure seems rather complicated. The same goes for the crime victims compensation application in most states. DoNotPay is here to change that. We will help you file a report, request compensation, and create numerous other documents, including demand letters for neighbor complaints.
Keep Your Online Safety in Check!
While internet safety should be one of your top priorities, staying anonymous while surfing the web is almost impossible. If you want to avoid giving out your number when registering for services, you should try out our Burner Phone product.
DoNotPay can also protect your credit card info, name, and email address, all through our handy virtual credit card. Sign up for free trials without worrying about unexpected charges.
With our app, you will learn how to deal with stalkers and harassers and how to access public records the easy way.
DoNotPay offers many other useful products that can help you prepare for government tests, have your college fees waived, and manage any annoying issue in minutes.