Find the Best Notary in Scranton, PA, Within Minutes!
Searching for a local notary can be a drag, no matter where you're from. Once you find one, you still have to schedule a meeting, wait in lines, bring your documents, ID, and more. If you wish to skip all these boring parts of the process, we have just what you need!
, and we will find you an online notary public in minutes! You'll get in touch with them pronto without waiting in lines, and your documents will get notarized online.
How Notarization Works in Pennsylvania
In the Commonwealth of Pennsylvania, a notary public is an authorized official who acts as a neutral and impartial witness to document signing and whose main goal is fraud prevention during this process.
There are six main notarial services of a Pennsylvania notary public:
Administering an affirmation or oath

Attesting to a signature

Certifying a copy

or a deposition

Noting a protest of a negotiable instrument

Verifying an affirmation or oath

Taking an

acknowledgment
The Pennsylvania Association of Notaries counts over 77,000 notaries in PA, but only over 1,000 are approved by the Secretary of the Commonwealth for remote notary services. This means the remote notaries in the state of Pennsylvania are rather busy and are probably booked for days or weeks ahead.
Besides notaries public, court clerks, judges, recorders of deeds and their deputies, and the Secretary of Commonwealth can all act as notaries.
Remote Online Notarization in Scranton
Remote online notarization is possibly the best alternative to in-person notarization. It only takes a couple of minutes to schedule a meeting with a notary public online, and the notarization process is a cakewalk. Act 97 that allows remote notarization in Pennsylvania was passed on October 29, 2020, and it is a permanent part of the state's law.
Mobile Notarization in Scranton
Mobile notaries public are allowed to notarize documents on location, meaning that you don't have to leave the house to get a notary stamp and signature. This type of notarization costs extra because of the travel fees of the notary public who has to drive to your home or office.
Electronic Notarization in Scranton
Electronic notarization is often mistaken for remote online notarization, but they're not the same. This procedure is identical to traditional notarization, except for the document's format, which is digital, and so are the notary's stamp and the signature.
The electronic notarization program came into effect in Pennsylvania on January 30, 2006.
Notary Signing Agent in Scranton
A notary signing agent deals with loan document notarization. They are like other notaries, but they have extra training and authorization. As they are dealing with sensitive information, they are required to pass background checks. They are mostly hired by mortgage and title companies, as well as lenders.
Use DoNotPay for Express Online Document Notarization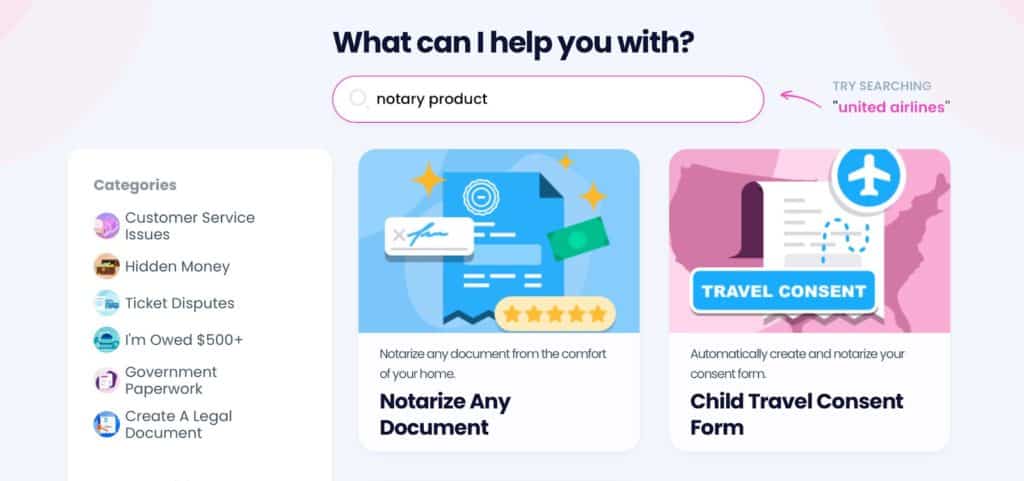 Online notarization is the most efficient way of notarization, especially if you use DoNotPay because we can connect you with a notary 24/7. Our notary service takes only three steps:
Click on the

Notarize Any Document

product

Attach the documents that require notarizing and enter your email address
The DoNotPay app will email you an appointment timetable link, which you can use to easily set up an online meeting with an online notary. The notary will witness the signing of your document via a video call, and then they will sign the document digitally.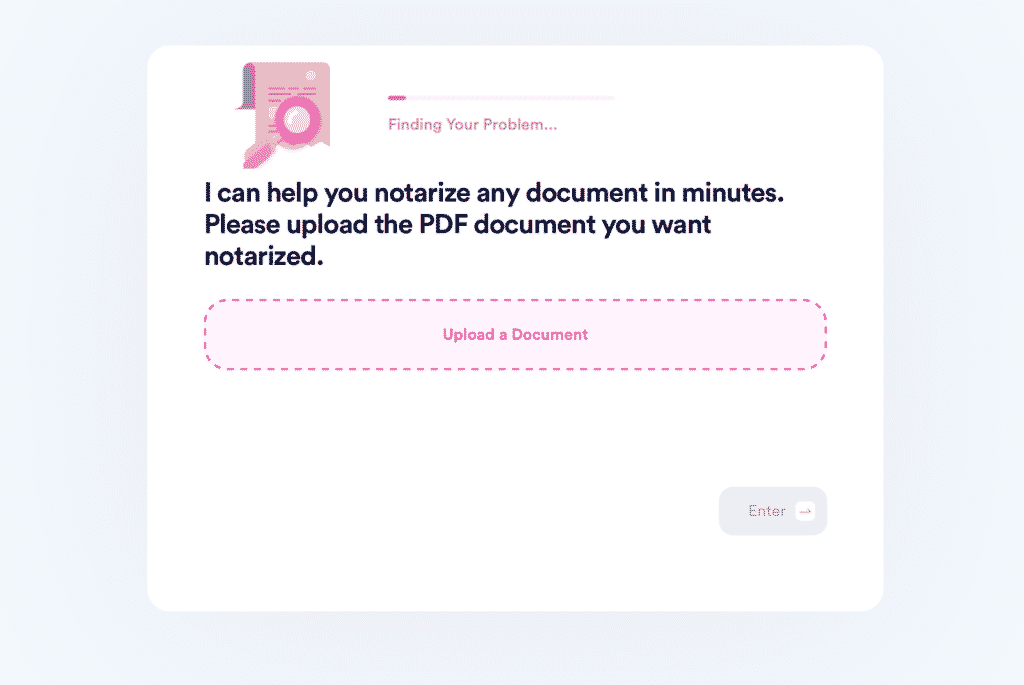 DoNotPay is at your service if you need any help with notarization. We can tell you how to get any document notarized, such as:
How To Find Notary Services in Scranton, PA, on Your Own
If you are set on using an in-person notary in Scranton, the best way to find them is on the following websites:
You can also get documents notarized in public or business institutions, such as AAA stores, banks, UPS stores, public libraries, police stations, and more.
How Much Does Document Notarization Cost in Scranton, PA?
Document notarization is overly expensive in some states, but in Pennsylvania, that is not the case. Here is a table with notary costs for each notarial act, taken from the official Pennsylvania Department of State website:
| | |
| --- | --- |
| Notarial Act | Notary Cost |
| Administering oath or affirmation, per person | $5 |
| Attesting or witnessing a signature, per signature | $5 |
| Certifying a copy or deposition, per copy | $5 |
| Noting a protest of a negotiable instrument | $3 |
| Taking an acknowledgment | $5 |
| Taking an acknowledgment of additional signers | $2 |
| Verifying an oath or affirmation | $5 |
Create a Legal Doc and Get It Notarized in a Jiffy!
A notary is strictly prohibited from drafting legal documents and giving advice, but we aren't! On top of easy document notarization, DoNotPay can also draw up legal documents quickly. Here are some examples of documents we can generate and notarize for you:
Bill of sale

Non-compete agreement

Prenuptial agreement
DoNotPay Can Help You Solve Pesky Issues Stress-Free
Dealing with everyday issues can become overwhelming, especially if they include bureaucracy. DoNotPay can help you handle numerous problems in a few minutes. With us, you can schedule your DMV appointments, get documents notarized remotely, and create various legal documents—including child travel consent statements and demand letters for neighbor complaints—in a snap.
Do you need help paying your bills, disputing parking tickets, or getting cash back for your gift cards? Once you register for DoNotPay, you'll be able to manage all of these and many more issues in no time.
What Else Can You Use Our App For?
Besides helping you handle tedious administrative hurdles, DoNotPay can do much more for you! You can use DoNotPay to:
With us, you can send online faxes or mail letters from the comfort of your home. Do you have friends or family members who are serving time? We can help you connect with inmates in a flash by enabling you to locate them and send them letters.