Getting to the Bottom of the Lumber Liquidators Return Policy
Retailers often tend to make their return policies convoluted so customers would give up on filing return requests. Many stores make the return of a simple t-shirt super challenging. When it comes to flooring and other heavy material, it gets even trickier.
In this article, we'll cover the Lumber Liquidators return policy and see how they deal with returns. We will also explain how you can speed up the process—!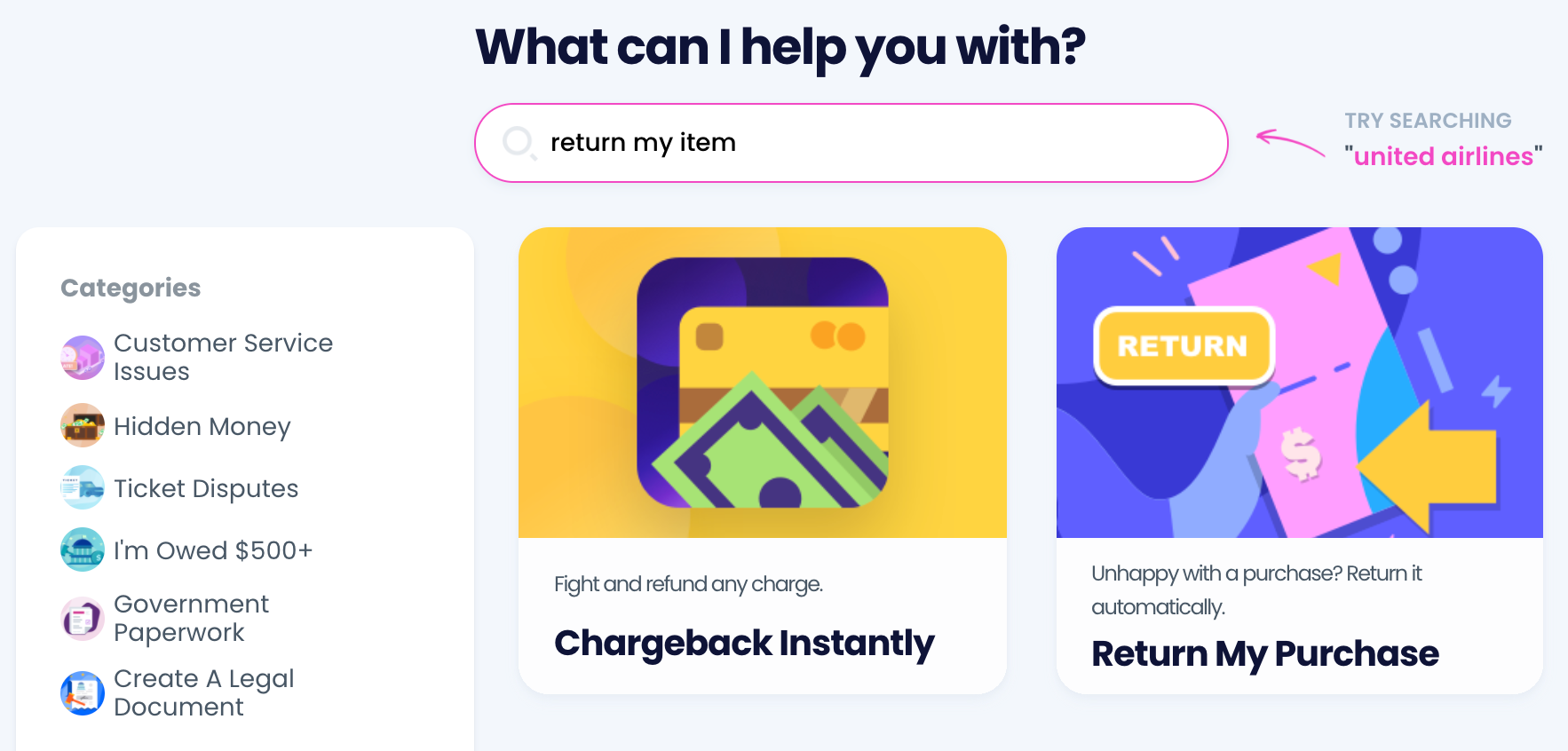 Aside from getting unwanted floor wood off of your front yard, our app can handle your other return requests. We deal with companies from different industries, so you can use our app to file a return request with Adidas, T-Mobile, Dyson, and many others.
How Does the Lumber Liquidators Return Policy Work?
According to the LL Flooring (formerly known as Lumber Liquidators) return policy, you have to file a return request within 90 days of the day of your purchase. If you want LL Flooring to accept your return request, the product in question needs to be:
In its original condition
Stored properly to avoid atmospheric adjustments
Not installed
If you've installed the product, LL Flooring will consider it as proof of acceptance of the quality. Once installed, the product becomes your property, and the company will not review your return request.
Aside from that, there are products that the company will also not take into consideration when it comes to return requests. Those are:
Close-outs
Odd lots
Custom or special orders
Opened boxes
LL Flooring will only review a return request that has a receipt as proof of purchase.
Lumber Liquidators Return Policy—Explaining the Process
Filing a return request with LL Flooring online isn't possible (unless you use DoNotPay).
To request a return, you have to get in touch with the company's customer care center. You can do so either by sending an email to customercare@lumberliquidators.com or by calling them at 1-844-455-3566. The LL Flooring reps will give you instructions on how to ship the product back to one of their stores.
Another option is to bring the product there yourself. LL FLooring won't refund any shipping and moving costs.
Once they receive the product, they will review your return request.
Lumber Liquidators Return Policy—What Can You Hope For?
If LL Flooring accepts your request, there are two outcomes you can look forward to:
Exchange
Refund
Exchanges are reserved only for products with defects. In any other case, you will receive a refund. The way you get your refund depends on how you bought the product, namely:
| Method of Payment | Method of Refund |
| --- | --- |
| Cash or checks | Check |
| Credit or debit card | Account credit |
| Store credit or gift cards | Account credit |
Filing a Return Request Using DoNotPay
Instead of wasting ages on the phone with customer support reps, you can file a return request with LL Flooring online in a matter of minutes by using DoNotPay's nifty product. To do so, you need to complete the following steps:
Use any web browser to
Visit the Item Return Request section
Answer a few questions from our chatbot
Send the request
All that's left for you to do is send the product to LL Flooring, and we'll handle the rest.
In their policy, LL Flooring never mentions how long it takes them to review a return request and inform their customers. Thanks to our app, you will be able to establish a deadline by which the company has to respond. You'll also be able to follow the progress of your request.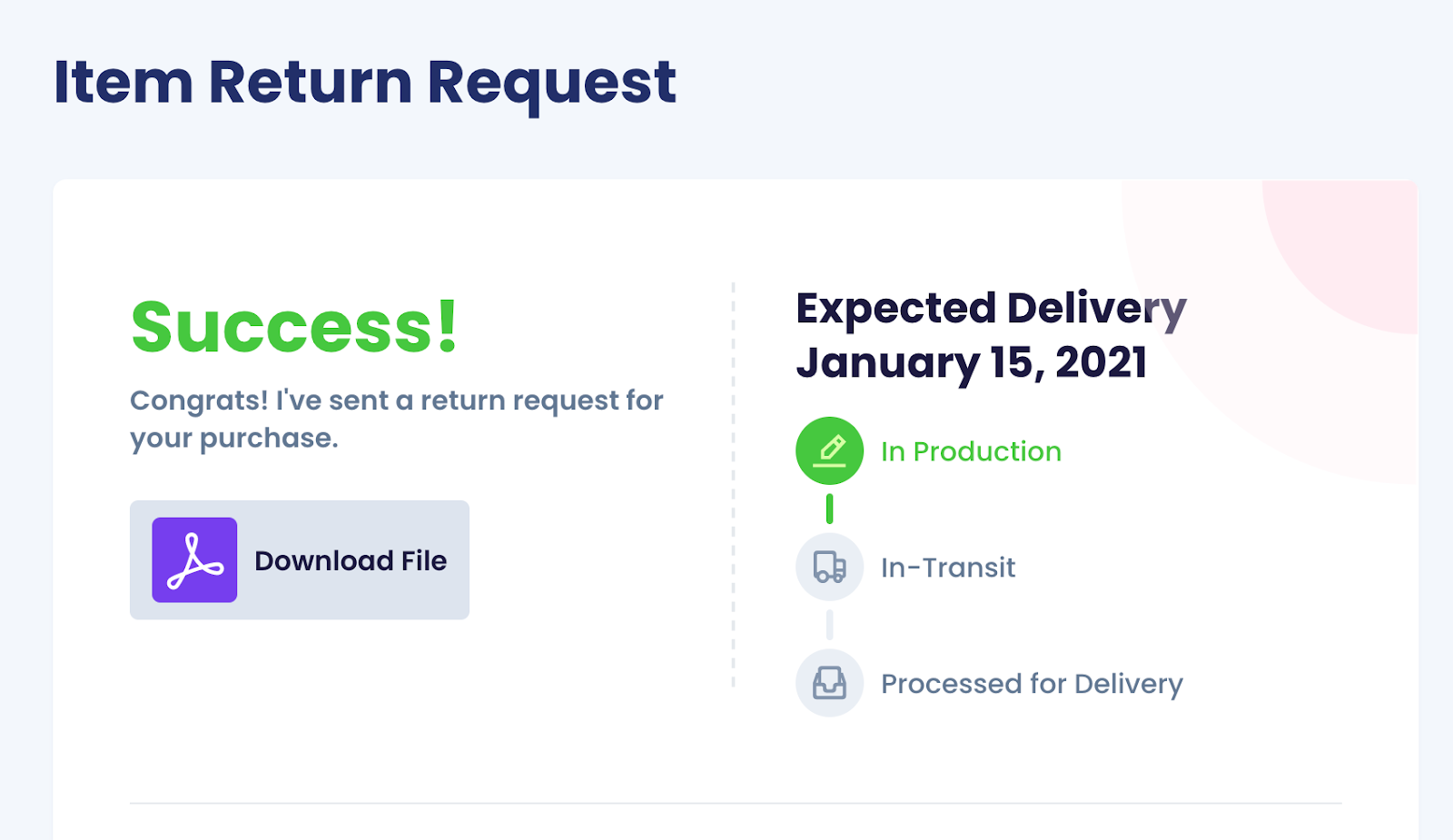 DoNotPay Paves the Way to Making Other Return Requests
Not satisfied with a product from a different company? DoNotPay can help you file a return request with many companies across the United States. Some of these companies are:
Demand a Refund From LL Flooring With DoNotPay
Need help requesting a refund for your return item? DoNotPay can help you get your money back in an instant. Follow these steps:
Open the DoNotPay app
Click on the Chargeback Instantly option
Select Get Protected and answer a few questions
Click on Sign and Submit
By completing these steps, you authorize DoNotPay to contact LL Flooring and request a refund on your behalf.
Has LL Flooring Wronged You? DoNotPay Can Help You Sue Them
Do you feel like LL Flooring or any other company is denying you a refund you deserve to receive? Rely on DoNotPay and sue them in small claims court hassle-free!
If you need help filing a claim against LL Flooring, we can help you do so by assisting you with:
Writing a demand letter
Gathering the necessary paperwork
Filing your complaint
Drafting a script with the most suitable argumentation for you to use in court
DoNotPay Is a Master at Getting What's Rightfully Yours
Are you dealing with a company that refuses to approve your return? Once we submit a refund request in your stead, we can also prepare all the paperwork you need to sue the merchant in small claims court and win your case.
Need a legal document for the lawsuit? Draw it up with our handy tool. Want to get any document notarized and fax it to someone? We have products that can do that for you as well.
Has an airline rescheduled your flight, or is your package damaged or missing? Demand compensation with DoNotPay!
Do you believe that you may have some unclaimed assets? Count on us to find and get them for you.
It Doesn't End There!
Use DoNotPay whenever you need to tackle any sort of mundane task. If you're sick of wasting your time in long phone queues or the ones at the DMV, we'll help you skip them. Do you want to apply for a college fee waiver or clinical trial? Are you looking to enter a sweepstake or get a passport photo or a tourist visa? We'll do it all in your stead!
If you want to send a letter of warning to a persistent harasser or loud neighbor or want to get compensation for victims of crime, workplace discrimination, or robocalls, let us know and we'll tackle the issue momentarily.