Making Sense of the Fleet Farm Return Policy
Companies and retailers always talk about maximum customer satisfaction. That doesn't stop them from making a convoluted return request process with which they try to put you off. In this article, we'll explain how the Fleet Farm return policy works and what you need to do to return a product.
Aside from going through Fleet Farm's return policy, we'll show you an easier way to deal with return requests—! With our app, you'll be able to file a return request quickly—not only with Fleet Farm but also with a myriad of other companies, including Old Navy, Verizon, JCPenney, and many others!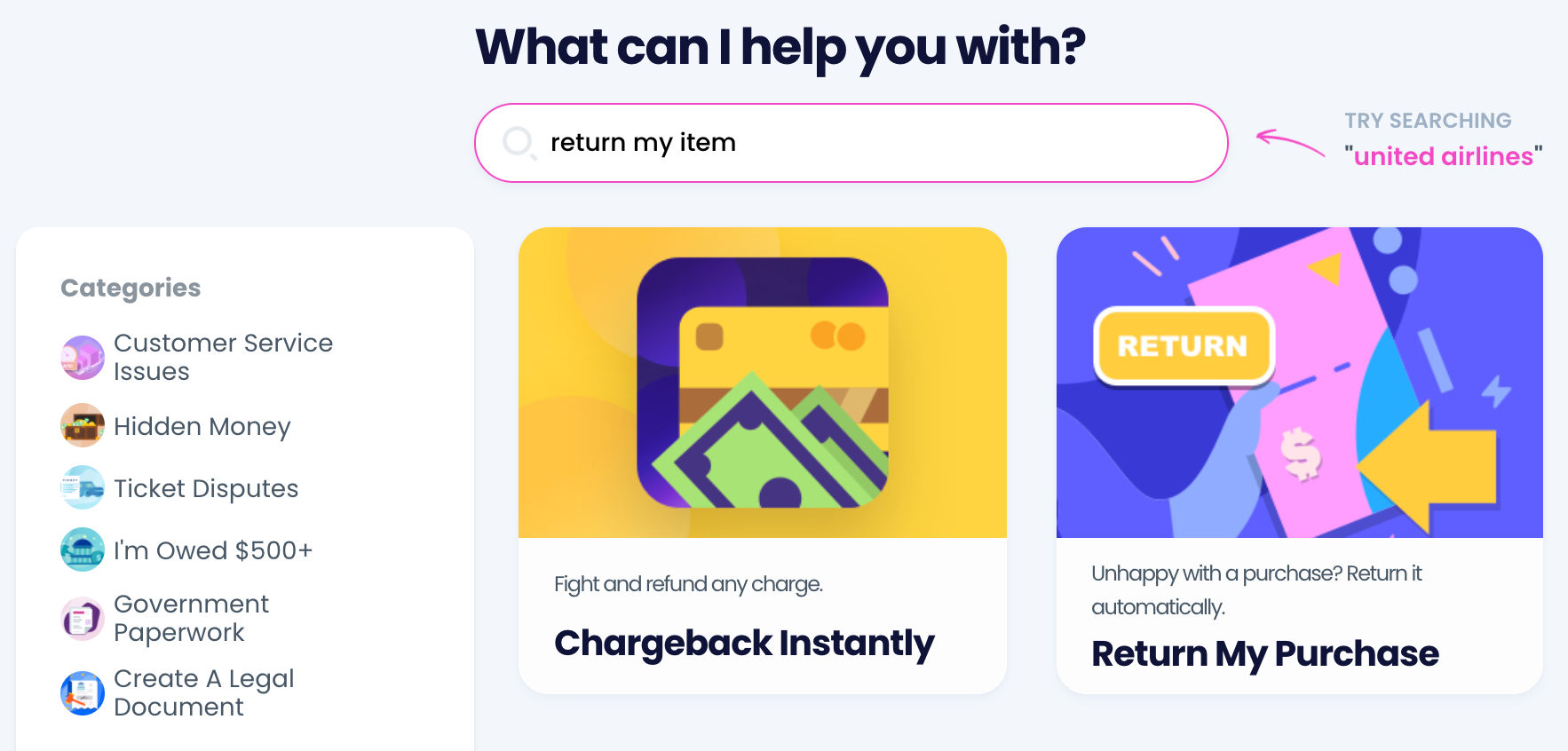 The Fleet Farm Return Policy—What You Need To Know
If you wish to return a product you bought from Fleet Farm because you're not happy with it or it arrived damaged, you need to do so within 60 days of the day of purchase. Fleet Farm has a list of items for which they will not accept a return request:
Swimwear
Undergarments
Custom or personalized merchandise
Items that contain oil or gasoline
Special orders
DVDs
Videos
Books
Items labeled "hazardous"
There are two ways you can return the product to Fleet Farm:
In-store
Online
The Fleet Farm Return Policy for In-Store Returns
In-store returns are straightforward. Regardless of where you bought the product—online or in a store—you can visit the nearest store and bring the item you want to return. You will need to show the packing slip that arrived with the shipment. All other policy rules still apply.
The Fleet Farm Return Policy for Online Returns
You can also file a return request online… sort of. Fleet Farm doesn't have a "make a return request" form—you will need to contact them. You can do that either via their online contact form or by calling their customer support at 1-877-633-7456.
The packing slip is necessary for online returns as well. If you've lost yours, you can reach out to customer service for help.
Returning a Product—How the Process Goes
In case of a faulty or damaged product, you need to contact Fleet Farm's customer service to receive special return instructions. The company covers the shipping fee when you return a defective or not-as-pictured item.
If you wish to return an item for any other reason, you can find the general information about the return request process on your packing slip. You will need to ship the product—at your own cost—using either UPS or Parcel Post. Fleet Farm doesn't accept any C.O.D. packages that arrive at their door.
There are four steps you need to take to file a return request:
Fill out a form on the back of the packing slip
Place the product in its original packaging
Include the packing slip and the shipping label inside the packaging
Ship the product to 3035 W Wisconsin Ave, Appleton WI 54914
Fleet Farm will accept your return request if the product you're returning is:
In the original packaging
Accompanied by its packing slip
Unused
In a resalable condition
Does Fleet Farm Only Offer Refunds?
Apart from a refund, you can get a store gift card for your returned product. You can also exchange the product in question for another item. Exchanges are for in-store returns only. For online returns, instead of an exchange, you can use your refund to place another order.
If you opt for a refund, the company will transfer the money to the credit card you used upon purchase. If you bought an item with a gift card, your only option is to receive another gift card in the same value as the price of the returned item.
Fleet Farm Return Policy—How Can DoNotPay Help?
You can avoid going to a Fleet Farm store or chatting with their support. Our app will help you complete the whole return process in a few minutes and deal with Fleet Farm on your behalf.
All you need to do is:
using any web browser
Visit the Item Return Request section
Give us a few pieces of information on the product
Send the return request
We will deal with everything that comes after that! Once you ship the item to Fleet Farm, we will communicate with their staff and inform you about the outcome. If you want to, you can track the progress of your return on our app.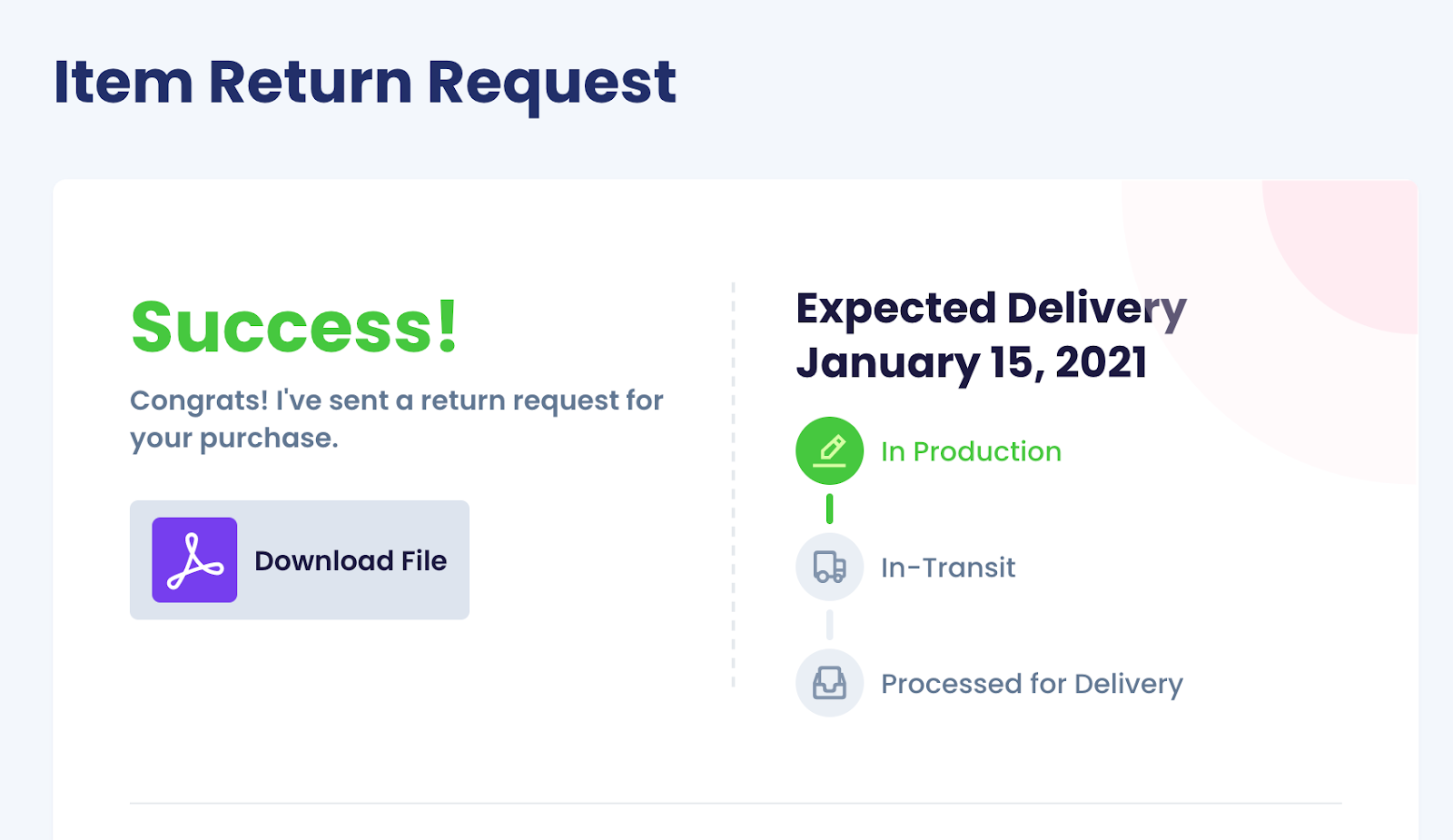 How Long Until Your Request Gets Processed?
Fleet Farm will start reviewing your request once your item reaches their premises. According to their policy, the company needs up to 14 business days to process your request and make a decision.
Is that too long for you? Don't worry—DoNotPay can speed them up. While making a request using our app, you can specify the final date when you want Fleet Farm to respond. We will include a deadline that they will have to respect.
DoNotPay Offers Help With Other Return Requests!
If you're unhappy with a product from a different company, you can use DoNotPay to file a request with them as well. Some of the brands we can assist you with include:
Going Back and Forth With Companies Is a Thing of the Past
Have you been trying to contact the company you want to return your faulty item to with no success? No more—use DoNotPay's nifty product to jump the phone queue of any company's customer service line.
Waiting in any sort of line is dreadful, which is why we can also help you schedule a DMV appointment from the comfort of your home.
There are many more tiresome chores you no longer have to leave your bed to complete:
Make the Most of Your DoNotPay Subscription
Our app comes with a large selection of products—for one low monthly fee, you can use them all to complete dreadful admin tasks in a split second. Check out how you can: