The Washington State Homeschool Parent Qualifying Course—Why You Need It and WhereTo Enroll
If you want to know what is required to homeschool your child in the Evergreen State, we're here to help. Prepare for the journey with our overview of the Washington State homeschool parent qualifying course.
While Washington may not be one of the easiest states to homeschool your kids in, the regulations are mostly straightforward. If you , you can simplify the entire process. Our pocket lawyer will handle the tedious paperwork and ensure you get started with homeschooling as soon as possible!
Breakdown of the Homeschool Laws in Washington State
When contemplating whether you should homeschool your kids, you need to familiarize yourself with state requirements. The homeschool laws in Washington state provide parents with the opportunity to teach independently once they've completed the following steps:
Drafting and submitting a declaration of intent to homeschool to the competent authorities
Getting the proper qualifications for homeschooling
Composing a homeschool curriculum that includes the 11 mandatory subjects
Fulfilling the mandatory 1,000 homeschooling hours (180 days) per year
Creating a homeschool portfolio (create report cards, keep track of their immunization, and similar information)
Having your child take annual assessments
Filing a declaration of intent is the only way to let the authorities know your child won't be attending classes. You'll have to resubmit the form to your district superintendent each year by September 15. If you fail to do so, you'll have to enroll your child in a regular school program.
Completing a yearly learning assessment is another requirement for homeschooled students. A state-certified educator will determine your child's progress in the following areas:
Reading
Spelling
Writing
Language
History
Social studies
Math
Art
You can also arrange for your child to take standardized tests for their evaluation.
How To Qualify for Homeschooling in Washington
According to the Home-Based Instruction Law, parents must be officially qualified to take on homeschooling in Washington State. While you won't need to obtain a teaching certificate, you'll have to meet at least one of the following requirements:
Having college-level credit—the minimum is 45 quarter units, which add up to 30 semesters
Organizing sessions with a state-certified teacher for at least one hour per week
Getting official approval from the school superintendent
Completing a parent qualifying course for homeschooling
The Washington State Homeschool Parent Qualifying Course—Where and How To Enroll
Unless you want someone else to homeschool your child, you need to get the proper qualifications. Most parents opt for completing a Washington State homeschool parent qualifying course since it's fairly accessible.
You can enroll in any parent qualifying course for homeschooling as long as it abides by Washington state laws. Several private organizations specialize in preparing parents for the role of educator. The two most prominent state-supported homeschooling organizations in Washington are:
The Washington Homeschool Organization provides guidance for both religious and secular parents interested in homeschooling. Christian Heritage harbors a more Biblical approach, as the name might suggest. Both organizations offer qualification courses that are recognized by the WA state law.
Here's a rundown of the pricing for their most popular PQ courses that are currently available:
| Parent Qualifying Course for Homeschooling | The Pricing |
| --- | --- |
| Washington Homeschool Organization—individual course | $90 |
| Washington Homeschool Organization course for parents who live in the same household | $120 |
| Christian Heritage Parent Qualifying Course | $95 |
| Christian Heritage—The Homeschool Start-to-Finish Seminar | $45 |
Why You Should Consider Joining a Homeschool Organization
If you plan on being responsible for your child's education, you'll need a viable support system. Homeschool organizations are a great way to get information on how to homeschool your child.
Apart from taking a Washington State homeschool parent qualifying course, you can also:
Get Off to a Flying Start With DoNotPay—Get a Flawless Letter of Intent in a Few Clicks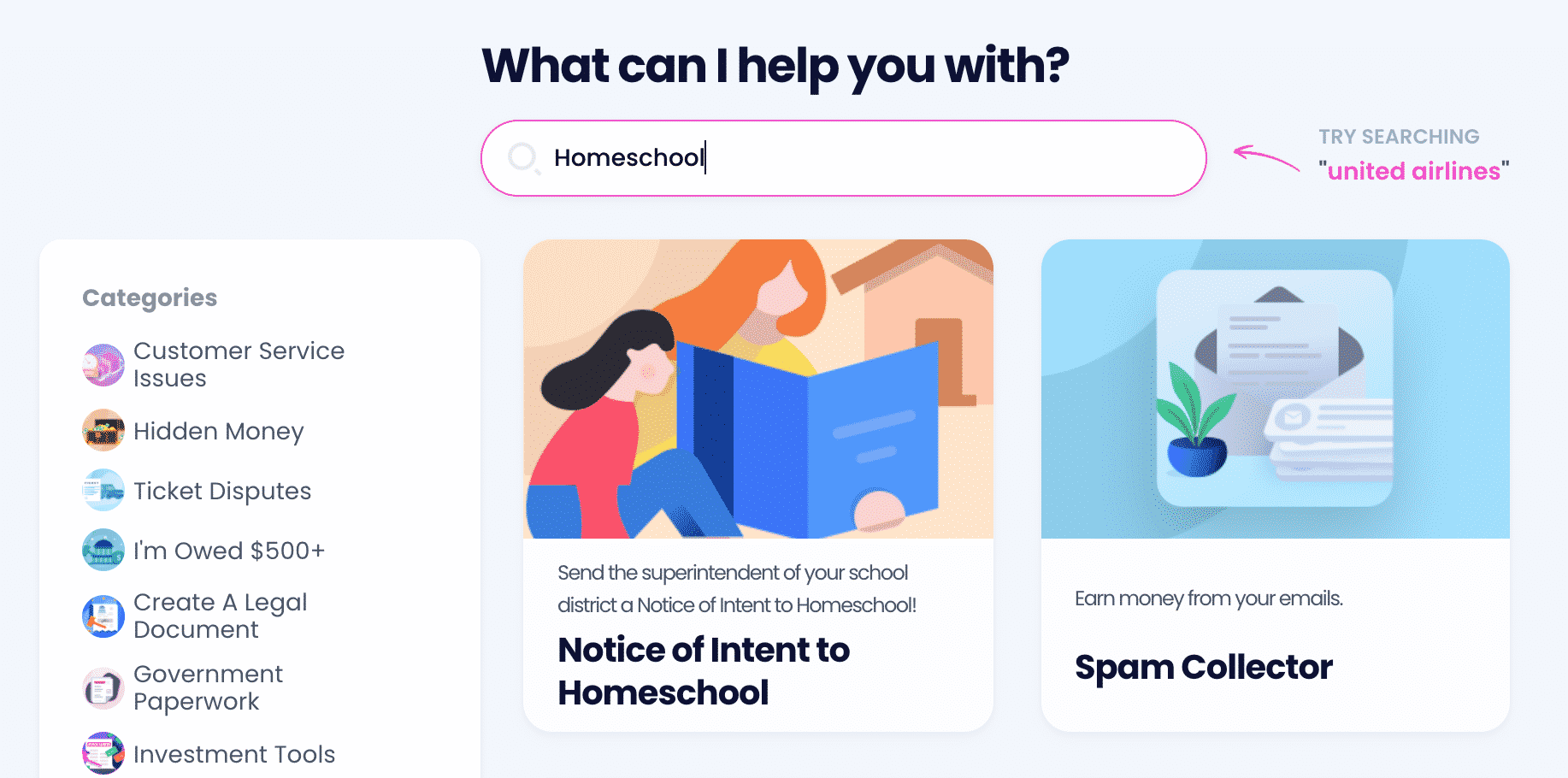 We can't complete the Washington State homeschool parent qualifying course in your stead, but we can help you get started. With our Notice of Intent to Homeschool feature, you can generate a letter of intent to homeschool within minutes. All you have to do is:
Access the Notice of Intent to Homeschool product
Provide the necessary information about your school district
Answer some general questions about yourself and your child
DoNotPay will then formulate a letter and immediately generate a PDF version you can notarize using our Notarize Any Document product. We can also forward the form to the district superintendent on your behalf, relieving you of the tedious yearly chore.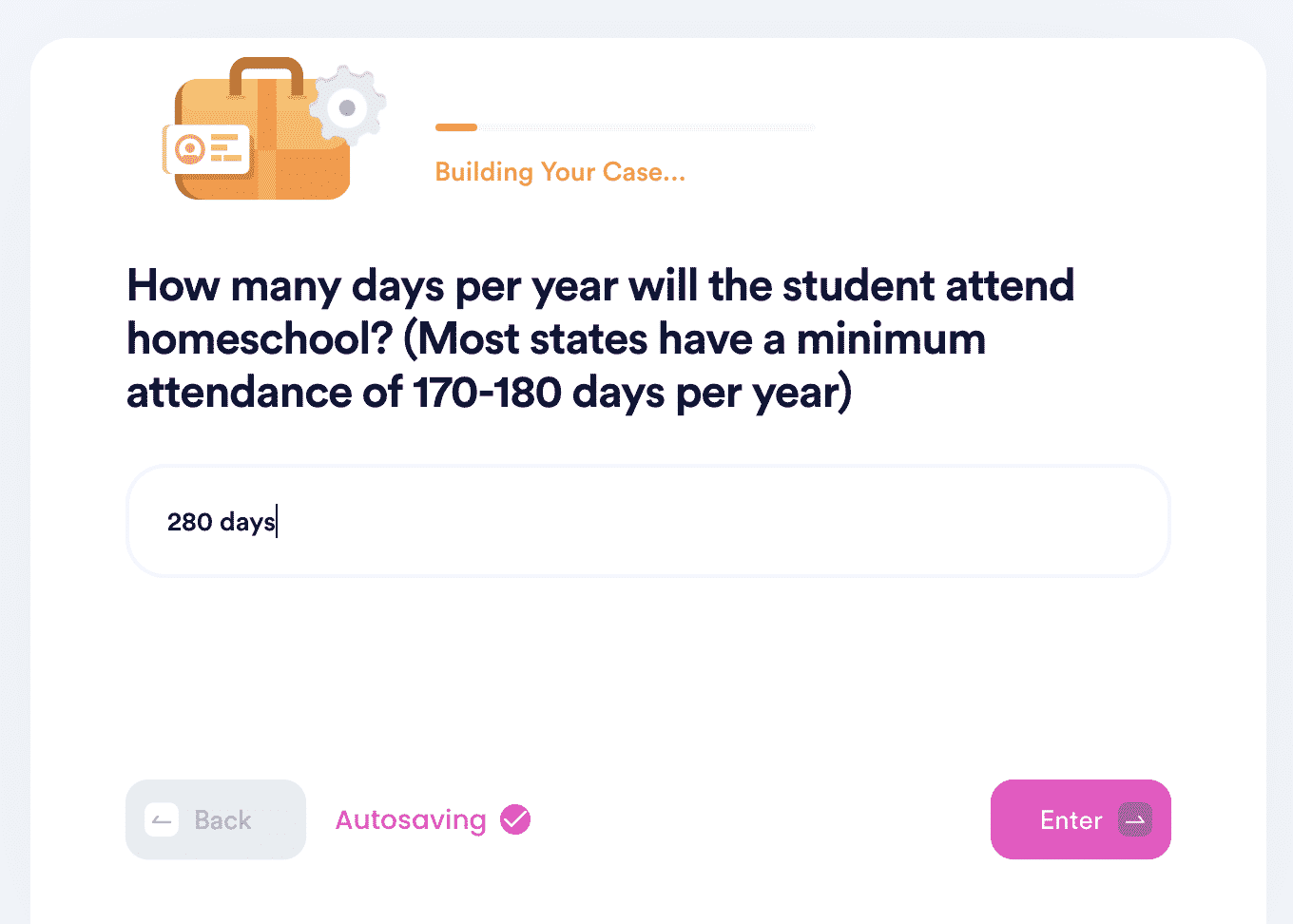 Don't Stop There—Check Out DoNotPay's Product Range
DoNotPay has many tricks up its sleeve—no matter the admin or legal issue at hand, our AI-enabled app can power through it in a split second. Look into our product range to find out how you can:
What Else Do You Need? DoNotPay Will Provide!
If you want to cancel a subscription before your free trial expires so that you don't get charged, you can count on our virtual credit card to do it in your stead! We can also make sure that you get what's rightfully yours—be it a refund, insurance, warranty, unclaimed money, flight refund, raffle ticket, or gift card cash back.
You no longer have to go through legal or administrative hurdles on your own—as soon as you sign up for DoNotPay, you'll get access to our app's assistance and will be able to use it to fight injustice.