Uber Account Banned—A Simple Guide to Unbanning Your Account
Uber makes cab rides faster and easier, and it also gives drivers flexibility and regular workflow—which is why the app has 110 million users across 80 countries. When you get used to reserving your ride in a few clicks or working as an Uber driver, getting your Uber account banned can be nerve-wracking. Don't give your hopes up—DoNotPay will reveal how you can recover it!
In this guide, you will learn why Uber bans users in the first place and what steps you need to take to get your account back.
How To Get Banned From Uber
The ride-sharing app gives both drivers and riders the freedom to reserve rides without any contact with the Uber reps. To keep the behavior among its unsupervised users respectful and appropriate, the company has set guidelines for acceptable conduct.
Uber expects its users to read these terms before they start using the app, but if you didn't do that, you might have unintentionally made a violation.
Breaching any rule from the terms of use or community guidelines can result in a suspension or a permanent ban. Suspension is reserved for minor violations—such as using inappropriate language—while more serious actions will restrict you from using the app forever.
Whether you are a rider or a driver, these are the unacceptable actions that can get you permanently banned:
Committing fraud
Using abusing language or gestures
Having physical contact
Damaging property
Initiating unwanted contact after the ride
Breaking the law
Committing Fraud
If you create an account under someone else's credentials—including a false phone number and credit card that's not your own—you're committing fraud. This violation is unacceptable, and your account will be terminated.
Using Abusive Language or Gestures
Insulting, threatening, harassing, bullying, or initiating any other form of abuse can get your account banned. Hate speech, racism, and aggressive or disrespectful commentary also aren't allowed. This refers to both abusive gestures and verbal communication.
Physical Contact
There mustn't be any physical contact between drivers and passengers. That includes touch, sexual relations, and physical assault.
Damaging Property
You must respect the other person's property no matter which seat you're in. What can get you banned is making violations such as these:
Vandalizing a phone
Damaging the car
Spilling food, drink, or other substances intentionally
Smoking in the car
Vomiting because of excessive alcohol consumption
Unwanted Contact After the Ride
When the ride is over, any communication between the driver and rider should be over as well. Trying to get in touch by stalking, calling, texting, or visiting the other person is prohibited. This is a violation of someone's privacy and will result in a ban.
Breaking the Law
Uber users must respect the law while using the app and during the ride. Offenses—such as requesting that the driver breaks traffic laws, driving more passengers than allowed, and committing a crime while using Uber—will get you permanently banned.
How To Get Unbanned From Uber
Most bans and suspensions are delegated based on users' complaints. These complaints aren't always true, which can lead to unjust restrictions. If you did nothing to break the rules or you find that the decision to ban your account is too harsh, you can submit an appeal.
The appeal process starts with getting in touch with Uber reps by:
Filling the form on the website
Dialing (800) 593-7069
Making an appointment at a Greenlight Hubs location for in-person support
Tweeting your question to Uber Support on Twitter
Be courteous and explain what happened with your account and why you deserve to have it reactivated.
If communicating with customer support isn't your forté—no worries. You don't need to get into discussions with Uber reps or start thinking about suing the company because DoNotPay can help you appeal without any hassle.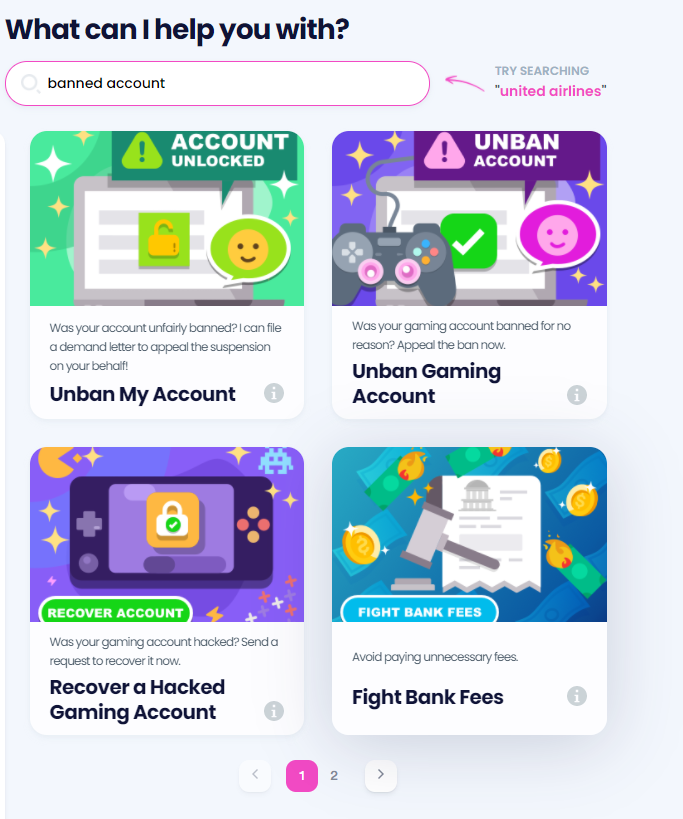 How Can DoNotPay Help You Get Unbanned From Uber?
Recovering an account can be a long and tiring process—unless you use our nifty app. We can generate a demand letter that will prioritize your case and ensure that Uber doesn't dismiss your request by default.
If you want to use DoNotPay to unban your account, follow these steps:
Navigate to our Unban My Account tool
Answer a few basic questions by:

Typing in the name of the company that banned your account
Stating the date when you got banned
Telling us whether you want a refund
Letting us know if you feel you are being discriminated against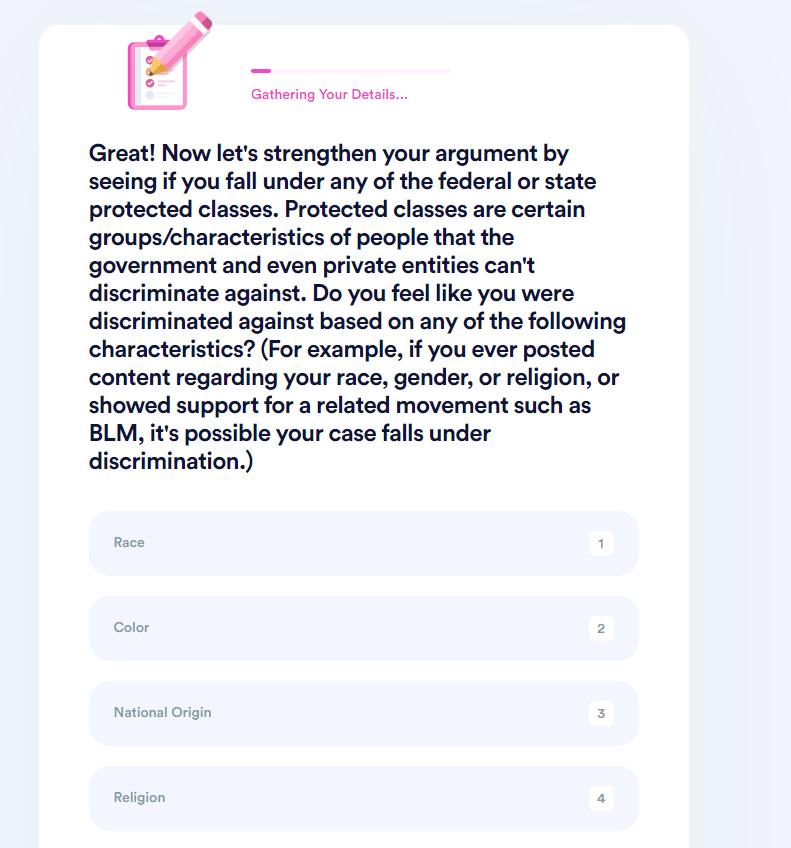 Once you sign the document digitally, we will send it to Uber. You won't need to wait long for an answer because the reps will have a response deadline.
DoNotPay Can Restore Your Access to Social Media, Gaming, and Other Accounts
When you , you can use our Unban My Account and Unban Gaming Account products to submit ban and suspension decision appeals at any time. Whenever such an account issue occurs, you can create a demand letter within minutes and initiate the appeal process.
Are you curious about what else we can help you with? The table below will give you a preview of different types of issues our app can help you solve:
Have Your Documents Created and Notarized in Less Than Five Minutes!
Why spend hundreds or even thousands of dollars on lawyers when the ideal solution is only a few clicks away?
DoNotPay saves the day by enabling you to generate numerous legal documents. Creating proper child travel consent forms, divorce settlement agreements, and powers of attorney has never been easier!
Our perks don't stop here—you can also have your documents notarized electronically from any location. Once you obtain a notary stamp and signature, your paperwork can be faxed online without outdated machines.
Explore Everything DoNotPay Has To Offer
Day-to-day tasks you must deal with don't have to be a burden or rocket science. Signing up for DoNotPay is your ticket to performing them the easy way! We offer a wide selection of products that don't cost an arm and a leg but do excellent work when it comes to solving your administrative issues!
Our services will help you: