Petco—Check Your Gift Card Balance and Get the Remaining Amount in Cash
Do you own a gift card that you don't want to throw out because you're sure there's some money left on it? You're right not to go ahead with it! Don't let your used gift card (and money) go to waste!
In this article, we will explain how to perform a Petco gift card balance check without a hassle.
and get practical advice on common gift card issues, such as how to:
What Is a Petco Gift Card?
A Petco gift card can be used to shop for pet food and supplies online or at Petco stores in the United States and Puerto Rico. Here are a few basic features of the card:
A Petco gift card comes in both physical and digital formats with various designs
The value of the card ranges from $10 to $200
The gift card works like cash, so it is important to keep it in a safe place
Petco cards are not reloadable, so you cannot change the value of a gift card after buying it
There is no expiration date on the gift card, and you are free to use it whenever you want
There are no additional fees associated with the card
For lost and stolen cards, you need to provide proof of purchase to get a replacement. If your gift card has been used before you call customer support, you will not be refunded
How To Perform a Petco Gift Card Balance Check
You can perform a Petco gift card balance check in the following ways:
Method
Steps To Take
Visit the Petco store

Visit a Petco or Unleashed by Petco store
Hand over your gift card to the cashier and ask them to check the balance on your card

Call customer support

Dial 1-800-853-7055
Follow the voice commands to reach customer support
Introduce yourself and explain that you want to check the balance on your card
Provide gift card details, including your card number and PIN
What To Do With the Remaining Balance on Your Gift Card
Now that you've done a balance check and found some balance remaining on your Petco gift card, you're probably wondering what to do with it. Here are some options:
Suggestion
Brief Explanation
Use the card
Make a purchase at:

Petco stores
Unleashed by Petco
Petco website

In case your purchase amount is greater than the balance on your card, use your credit card to pay the difference

Sell the card
You have multiple options to sell the card:

To your family, friends, or coworkers
To someone in your extended social circle who could use it
At online marketplaces, such as eBay, Craigslist, or Facebook Marketplace

Exchange it for cash
Returning a gift card for cash might seem like the most viable option, but Petco's website states that returning the gift card for cash is not possible unless stated by law. DoNotPay can work its way around this and help you get your cash back!
Use DoNotPay To Exchange Your Petco Gift Card for Cash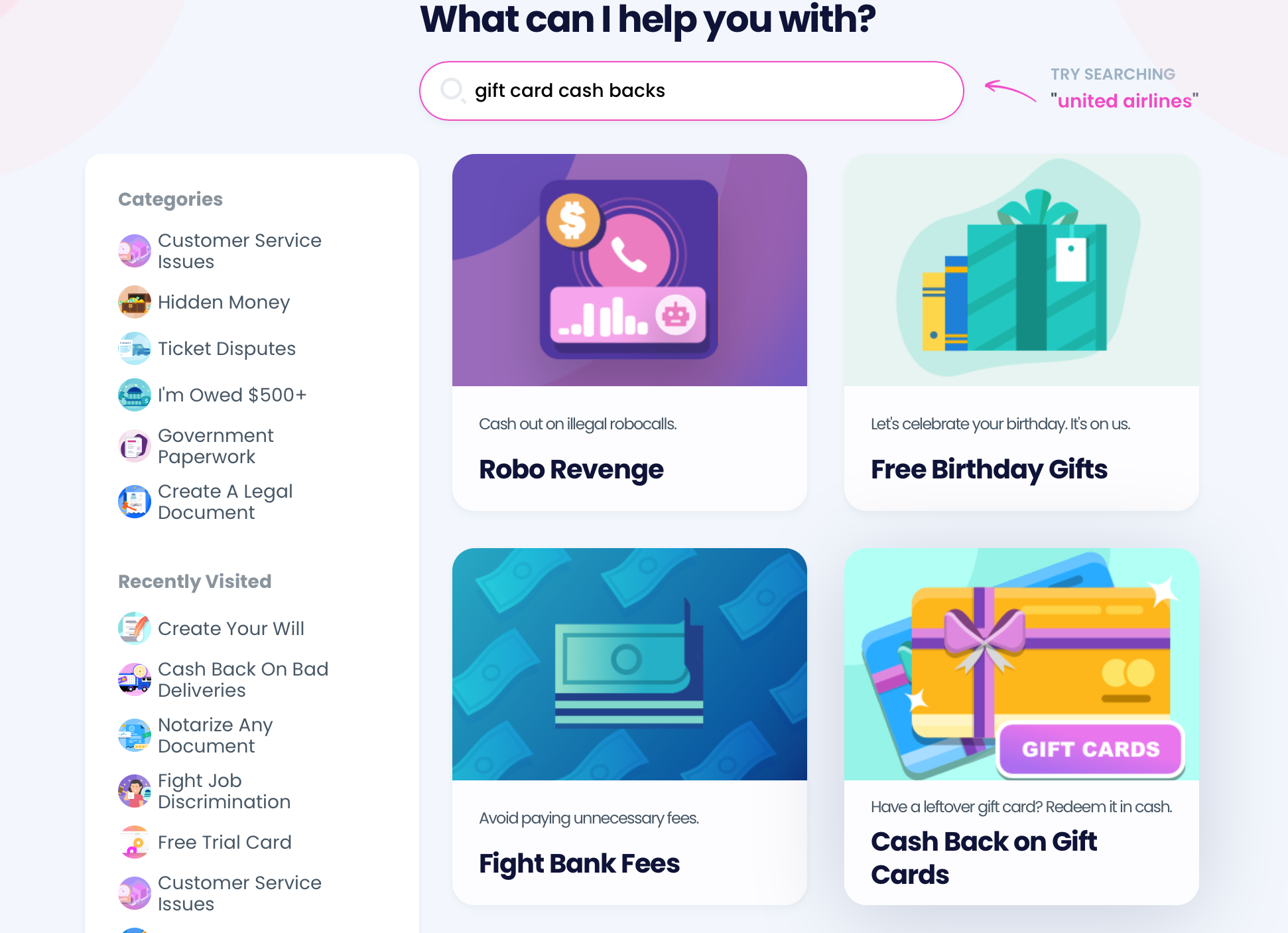 Most Petco employees will have you believe that there is no cash back policy on a Petco gift card—but what if there is, and the support representatives are not aware of it?
That's where we step in! With our exciting Gift Card Cash Back feature, you can redeem your gift card for cash in a few easy steps!
Here's how to get started:
in your web browser
Select the Gift Card Cash Back product
Enter the company name, gift card number, and the remaining balance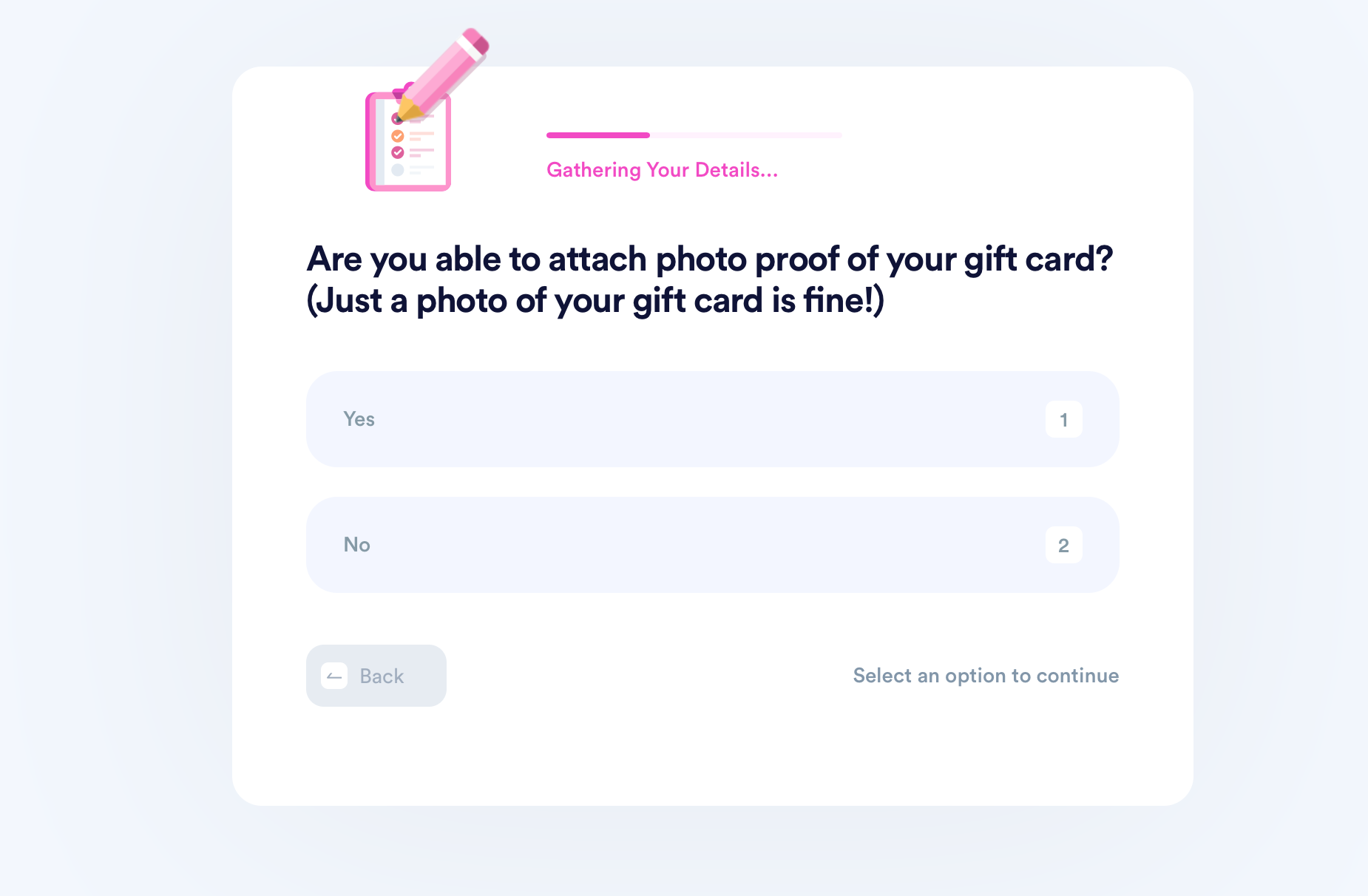 We will check state laws to see if your state has a cash back policy and forward the request to the company on your behalf. If your state's legislation doesn't involve gift card cash back rules, we will try to locate the company's office in Puerto Rico or one of the 11 states with a cash back policy and send the claim there. You should receive your money within 14 business days.
Bear in mind that the cash back policies usually apply to the amounts of up to five dollars (ten dollars in California). If you have entirely unused gift cards or cards with a higher amount than that, you might not be able to get the cash back.
DoNotPay Can Help You Get Your Cash Back From Other Companies
DoNotPay's knowledge base can help you convert your gift cards to cash regardless of the company. We can assist you with gift cards from:
Easy-Breezy Ways To Deal With Not So Breezy Issues
Administrative and similar tasks don't have to be as complicated as we've known them to be. With DoNotPay, dealing with paperwork and companies is done in a few clicks. Let the world's first robot lawyer help you:
Money Troubles? I Don't Know Her!
As our app's name says, DoNotPay's mission is to put a stop to losing money and overpaying. We will help you get your hands on free trials and snatch free raffle tickets. DoNotPay can also provide solutions for you to get help covering bills and reduce your property taxes.
If you want to get some additional funds, use our app to sign up for clinical trials. You may also take our practice tests to ace a government test and land a better-paying job.
It doesn't hurt to check whether you are owed some unclaimed money, and we can help you with the application.