Ollie's Return Policy—Here's Everything You Should Know
Have you ever failed to resist a tempting bargain deal at Ollie's only to regret it later? We've all been there, and we know that sinking feeling when you realize you can no longer return the item! At a time when many retailers refuse to accept returns for closeout sales, Ollie's return policy is a solid exception.
Ollie's claims to have a free and lenient return service, but its diverse merchandise can complicate the terms and conditions for a return. Certain shoppers feel uncomfortably neglected and deceived when they reach out to Ollie's customer service.
Don't let rotten purchase decisions bring you down. DoNotPay can turn your bad deal into an easy refund with our !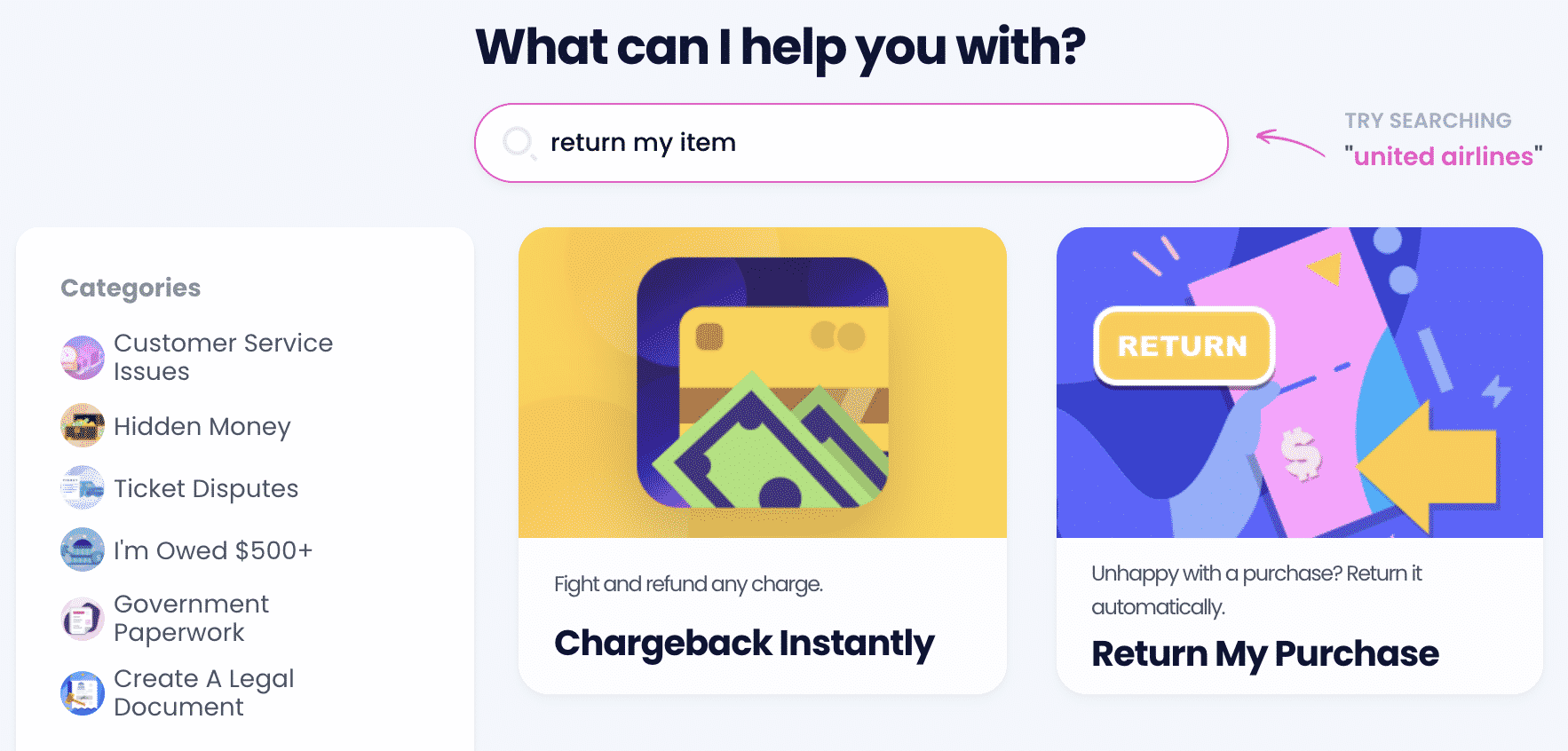 The Ollie's Bargain Outlet Return Policy Made Easy
Most Ollie's products come with a 30-Day No Hard Time Guarantee to honor customer satisfaction. The standard return policy offers free exchanges and returns if you return any eligible item within 30 days of purchase. Ollie's will grant you a full refund if the item is:
Unopened or unused
Accompanied with the sales receipt
Returned in its original condition and packaging with the UPC intact
No Receipt & Over 30 Days? Ollie's Return Policy Has a Solution
Ollie's is open to relaxing its return policy on a case-to-case basis. You can return your product at your nearest Ollie's Bargain Outlet even if:
You don't have the original sales receipt
It has been slightly over 30 days since the purchase
All you need to do is bring your unwanted product to the nearest Ollie's store and present a government-issued ID. The store manager may approve the return after inspecting the authenticity and eligibility of the product, but you may not receive a full refund.
Ollie's Return Policy—Eligibility Can Be a Lottery
Most Ollie products can be returned under the standard policy, but Ollie's holds the right to limit or decline returns at its own discretion.
Ollie's assorted product line makes it difficult to impose uniform product eligibility rules. Since the entirety of sales happens in brick-and-mortar stores, you will have to deal with individual store managers to check if your purchase is eligible for a return. The store manager can disqualify your item for return purposes over any reasonable cause.
Ollie's Bargain Outlet has over 400 stores across 28 states in the U.S. Your product return may be rejected depending on the staff response and legal restrictions in the area.
How To Return an Item at Ollie's Bargain Outlet
Ollie's return policy follows a vaguely generalized approach and fails to provide useful details to initiate a valid return. Check out the available methods to return an Ollie's item:
| | |
| --- | --- |
| Can You Place a Return Request Via | Yes/No |
| DoNotPay | Yes |
| In Person | Yes |
| Email | No |
| Letter | No |
| Website | No |
| Phone | Yes |
Return the Merchandise in Person—Store Returns
Follow these steps to return your item to an Ollie's store:
Locate your nearest Ollie's Bargain Outlet using their website or mobile app
Take your item to the store and reach out to the manager
You will get your refund or exchange if the manager approves the return.
Return Your Items Without Visiting the Store—Phone Returns
If you are not in a position to visit the nearest Ollie's store, you have no option but to consider requesting a return via phone. This process is not as straightforward as an in-person return and relies on customer service response.
Here's how to initiate your return via a phone call:
Contact Ollie's customer service and explain your issue
Have a chat with the phone agent—Once you convince the representative, they will instruct you on how to return the product
Follow the instructions and wait for the return to be processed
Ollie's does not pay for shipping and doesn't accept COD returns. The store currently does not have any mechanism to drop or collect deliveries.
Uncomplicate Your Ollie's Return With DoNotPay
Ollie's return policy is filled with half-explained terms and unpredictable conditions. We understand if you feel uneasy because Ollie's leaves the majority of item return-related decision-making to its store and customer service staff.
With DoNotPay, you don't have to feel intimidated by all the variables involved in a successful Ollie's return. DoNotPay's AI-enabled assistant can place a return in your stead and get you your refund in no time!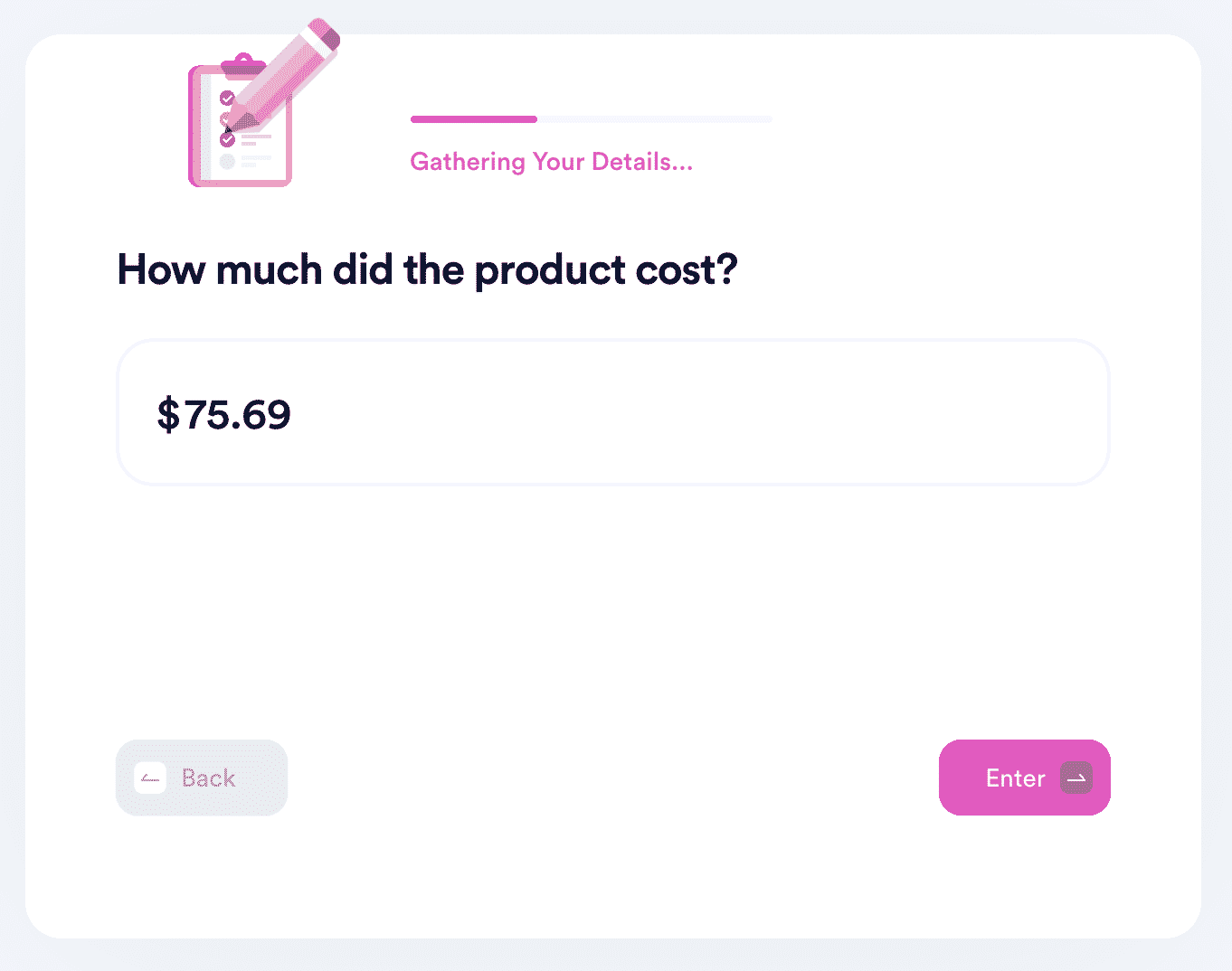 Follow these steps to place a return request using DoNotPay:
Click on the Item Return Request option
Interact with our chatbot to provide order details
Hit Submit
DoNotPay will use the details listed by you to generate an item return request letter and send it to Ollie's. If you desire, we can include a deadline in the letter to ensure Ollie's processes your refund or exchange in a short time. We will also help you get a free shipping label!
What if Ollie's Disputes My Return?
If Ollie's delays or disputes your refund, DoNotPay can help you claim your rightful dues through other legal options.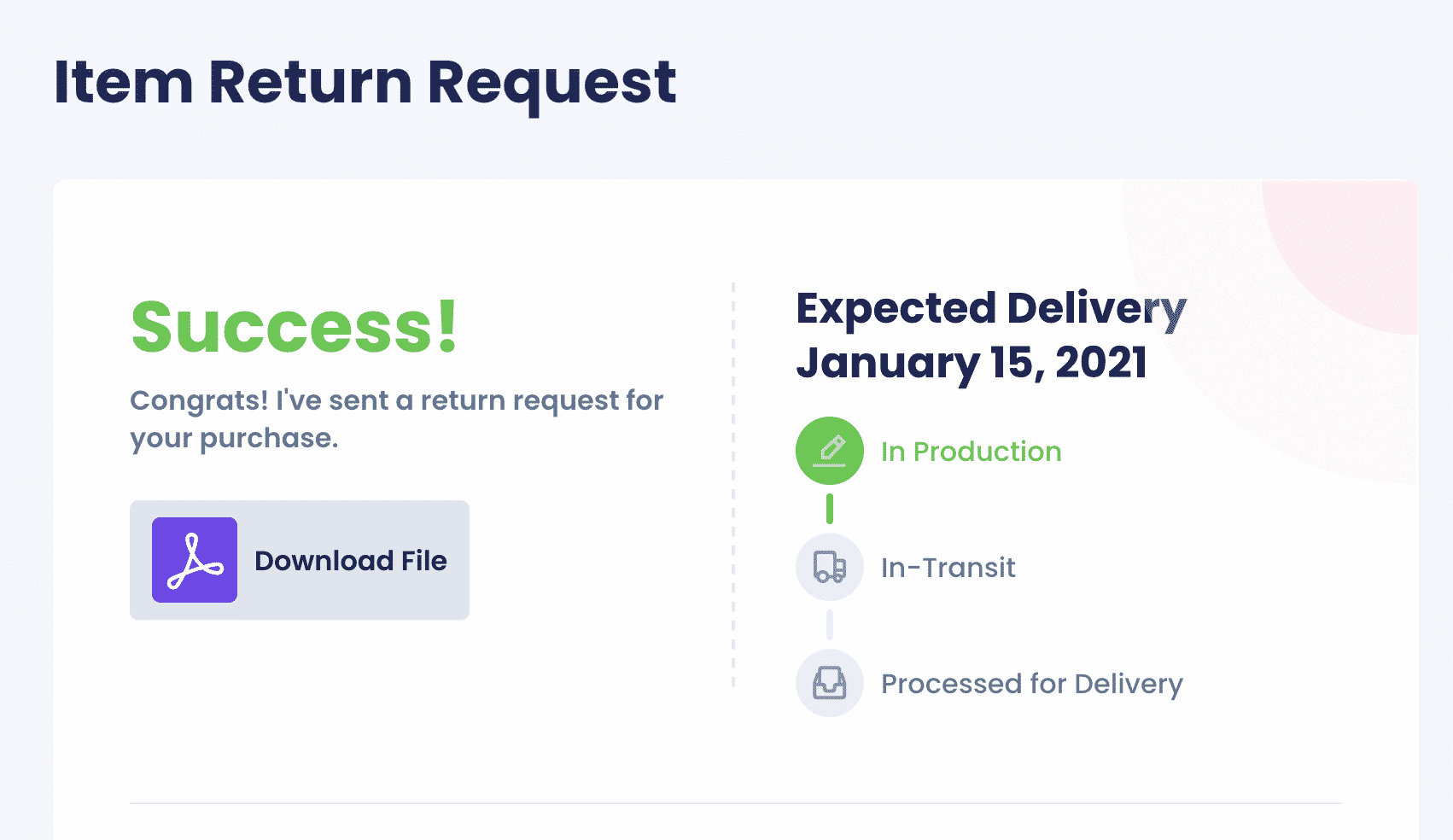 We can support you if you choose to take this matter up in a small claims court. We will help you:
Write a demand letter
Fill out court forms
Gather paperwork
File a complaint
Write a script for argumentation
With DoNotPay, you will always get more than you hoped for!
Enjoy a Peaceful Return Experience With DoNotPay
Don't let the chaotic terms and conditions of return policies consume you. DoNotPay can walk you through the return policies of a huge number of companies, like the ones in this table:
Get Your Money Back in an Instant
If you want to both return your item and get a refund for it, you can count on your personal AI-powered assistant. These two products aren't the only tricks DoNotPay has up its sleeve, though!
With our app, you can also claim insurance, get an extended warranty, find your missing assets, request refunds from airlines, reduce your property taxes, lower your utility bills, sign up for free trials without getting charged, get free raffle tickets, and a lot more.
If you want to avoid wasting your money, DoNotPay can cancel any subscription or membership in your stead and provide you with a virtual credit card that will prevent auto-renewal charges once your free trials expire!
With DoNotPay, You Can Also Say Goodbye to Waiting in Lines
Are you sick of waiting in lines? So are most of our app's users! You can say no to endless lines at the DMV if you sign up for a DoNotPay account. Our app can also help you jump the phone queue when you need to get in touch with a customer service representative.
If any company refuses to cooperate with you, our app will prepare all of the necessary legal paperwork and help you sue it in small claims court. Need to have any of your documents notarized? No worries—DoNotPay will employ an online notary and help you schedule your appointment. You can also e-sign and send the document to anyone using our Online Fax product.