A Thorough Explanation of the Petco Return Policy
Did you plan on treating your pet or getting another one at Petco? If you got faulty products or lost your new animal friend too soon, DoNotPay offers a complete guide to the Petco return policy so you can initiate a return request and get your money back!
The Basics of the Petco Return Policy
To receive a full refund for your faulty item, return it to Petco within 60 days of purchase. The company will refund you to the payment method you used during the purchase except for checks, which the company will refund using cash or a corporate check.
Returns without a receipt or after the 60-day deadline are possible, but you can only receive in-store credit as a refund. The credit will equal the item's lowest selling price.
Petco Return Policy Exceptions
Check out these exceptions to the Petco return policy:
Prescription food
Prescription medicine and pharmacy products
Petco animals
Cali Vinyl Pet-Friendly Flooring
Petco's Prescription Food Return Policy
You can't return Petco prescription items in store—you must send them to the online distribution center instead:
Petco.com Returns
257 Prospect Plains Road, Ste. B
Cranbury, NJ 08512
You will get a refund as soon as the company receives your shipment.
Petco Return Policy—Prescription Medicine and Pharmacy Products
You can't return prescription medicine in store or by mail.
Customer service will help you submit your return request—dial 1-877-738-6742, explain what's wrong with the products, and provide the necessary information about your order.
Petco may issue refunds for damaged or incorrect prescriptions.
Petco Animal Return Policy
The company guarantees that your live fish and invertebrates will stay alive for at least 30 days from the day they arrive at your home.
You can return the freshwater fish you bought in store within 30 days of purchase with a receipt, and you will receive a full refund on the payment method you initially used.
You can't return any live fish and invertebrates if there's nothing wrong, but you don't want them anymore.
The only way to initiate a return request is to call customer service at 1-877-738-6742 if you experience a loss of live fish or invertebrates you bought online. Customer service representatives will ask you for your order information and photographic evidence of your loss, which you should send via email.
Petco's Return Policy for Cali Vinyl Pet-Friendly Flooring
To initiate a return request for Cali Vinyl Pet-Friendly Flooring, you must meet the following criteria:
The packaging must be unopened and in resellable condition
Returns must include a printed copy of Cali Bamboo's Return Authorization form you received with your package
The company requires you to package and palletize your return carefully for transit and provide photographic evidence of you doing so. You must send the photos before shipping your return
Flooring returns require a minimum of five boxes bought, while transition returns require a minimum of five pieces bought
Petco won't accept returns for sales that occurred more than 60 days ago, and you will suffer a 25% restocking charge.
You can contact Cali's Petco support team at (888)788-2254 if you fulfill all the terms. They will give you further instructions, and Cali Vinyl will arrange your return shipments.
How To Submit a Return Request to Petco
To return your Petco products, you can:
Return your Petco products in store
Ship your items back to Petco
Return Your Petco Products in Store
You can initiate a return request in any of the 1,500 Petco locations. If you paid for your products using cash and the store doesn't have enough money to refund you, you will receive a corporate check.
For Petco to process your return and issue a full refund, you need to prepare a valid government-issued ID and one of these two proofs of purchase:
Store return receipt—Print it at home or show it on your phone using the Petco website or app. To find it on the website, locate the order you're returning on the Order History page and click View Details. In the app, you can view the store return receipt under the My Orders section
Purchase confirmation email—Print it out or show it on your phone
To return your item:
Visit your nearest Petco store
Find a staff member and tell them about your return
Show them the receipt and your ID
Ship Your Items Back to Petco
You can return both in-store and online purchases to Petco by shipping them to the address on the packing slip or:
Petco.com
257 Prospect Plains Road, Ste. B
Cranbury, NJ 08512
Initiate a Return Request for Petco Products With DoNotPay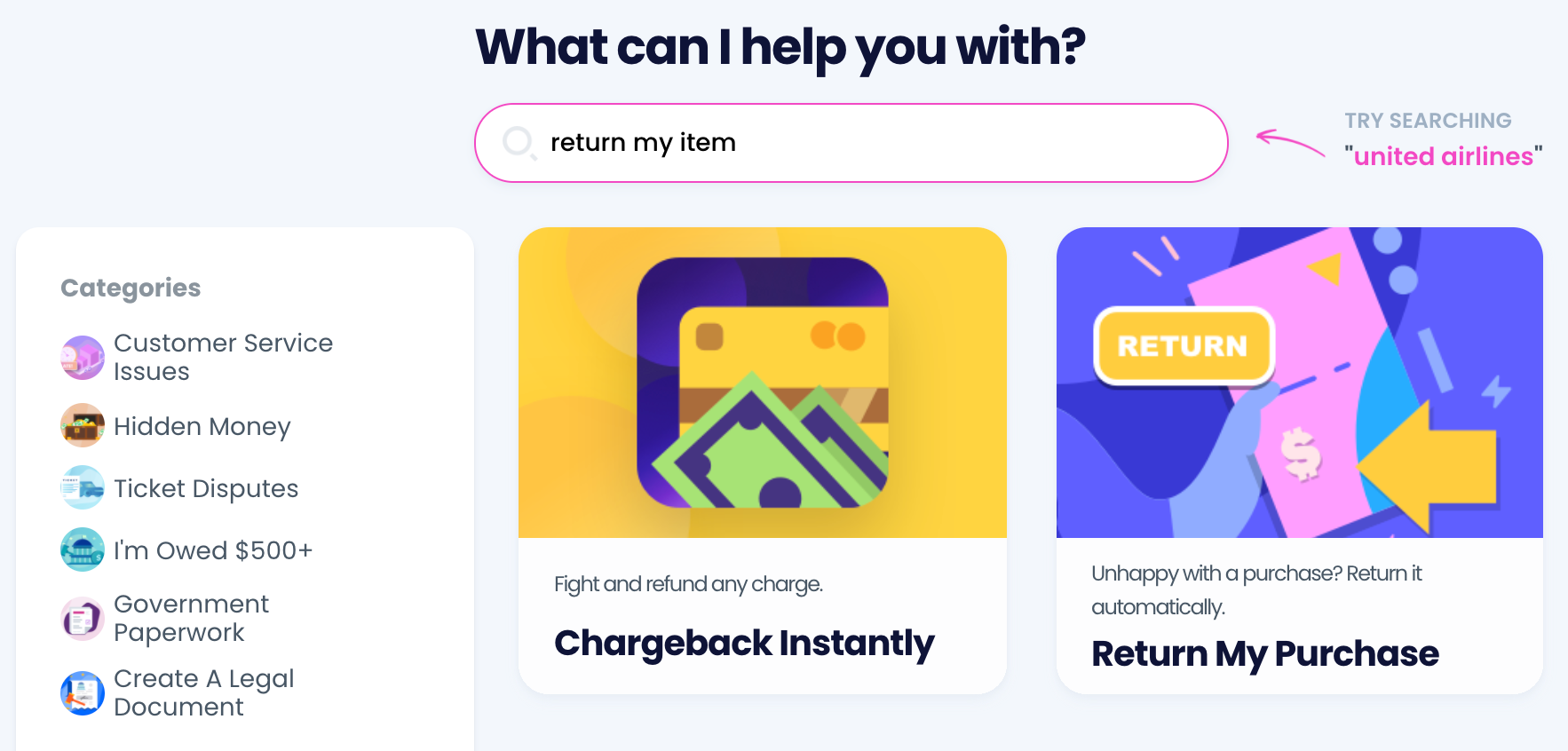 DoNotPay offers a more speedy alternative to lengthy, tiresome return forms. Our Item Return Request product does the hard work for you and ensures you get the quickest response possible by imposing a deadline.
To return your items to Petco, follow these steps:
Open our Item Return Request product
Answer all the questions regarding your purchase
The product will generate a letter based on your answers and mail it to Petco on your behalf.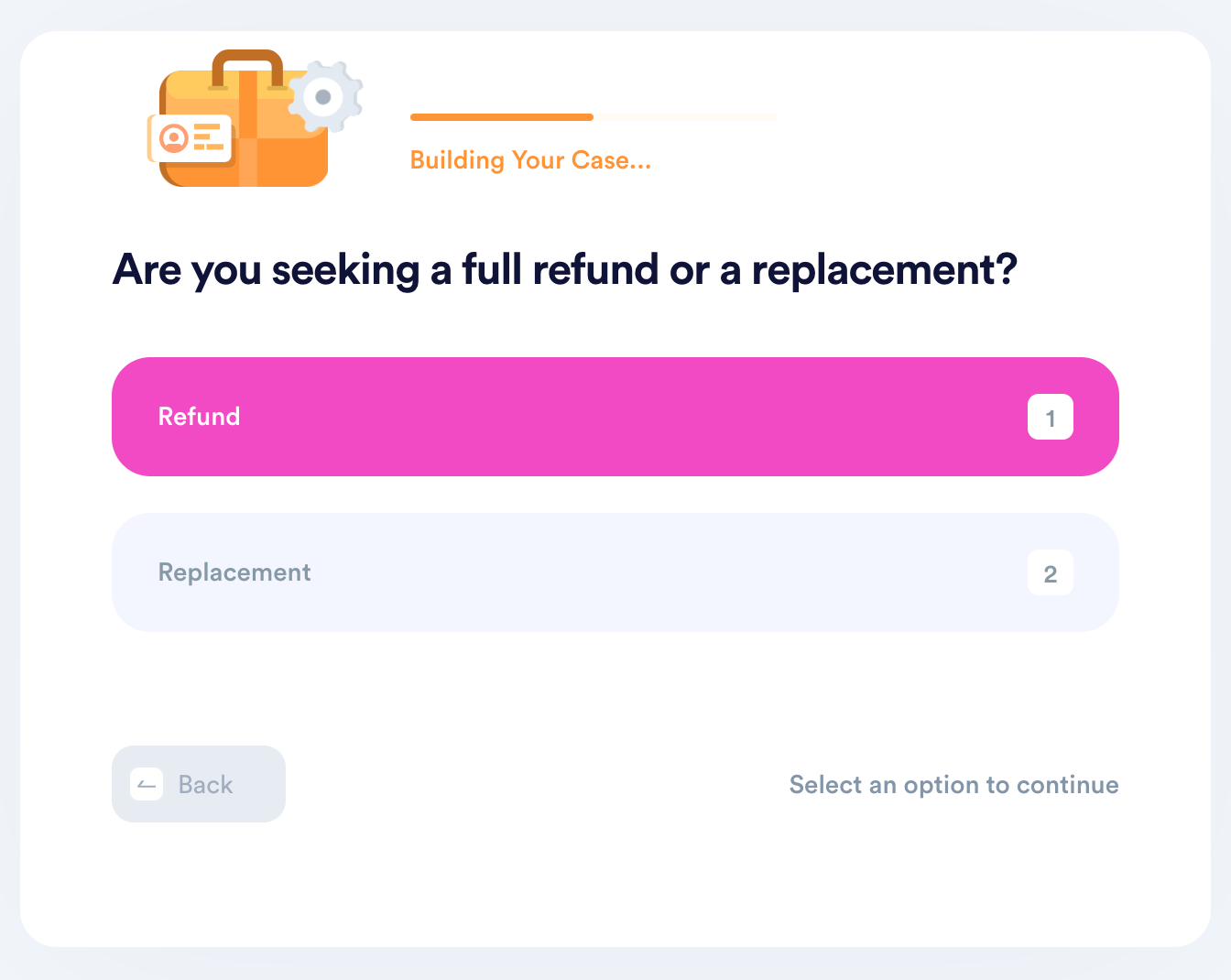 If you're dissatisfied with merchandise from other popular retailers, we can help. Check out the table below for detailed guides:
Don't Tolerate Corporate Attitudes—Request What's Rightfully Yours
DoNotPay is known for being the champion of customer advocacy because we help our users claim what's rightfully theirs, and we don't tolerate big corporations taking people's hard-earned money.
No matter if you want to request a refund, insurance, extended warranty, or compensation from airlines, our AI-powered lawyer will fight for your right.
If you feel like you're overpaying certain subscription services, we can help you cancel them. Also, if you want to test a subscription before you start paying money for it, don't connect your credit card to the free trial page! You can sign up for free trials using our virtual credit card. That way, companies won't be able to charge you auto-renewal fees because the card has no funds.
Wait! DoNotPay Can Help You in Many Other Ways
DoNotPay has many different areas of expertise—helping you return your faulty items is only one of them.
Check out how our app can assist you in: