How To Perform the
IBM Warranty Lookup
Effortlessly
International Business Machines (IBM) is one of the most famous technology companies. It provides both hardware and software services. 
The company's products come with a limited guarantee, which is different for each IBM item. In case you are not sure whether your IBM product is still under warranty, learn how to carry out a warranty check. 
How To Do an
IBM Warranty Check
In case you need information on your IBM warranty, you will need your item's machine and serial number. You can find those numbers on the back or bottom of the product. When you have the numbers, follow these steps to perform a warranty check:
Visit IBM's

Warranty Lookup

page

Log in with your credentials

Type in your machine type and its serial number

Click on

Submit
When you complete these steps, you should get the information about the warranty for your machine. In case you can't remember your IBMid credentials, you can reset your password.
What Are the Ways To Claim Your IBM Warranty by Yourself?
The best way to claim your IBM warranty is to contact the store where you purchased your machine or the nearest IBM licensed service. Don't count on finding this info on the IBM website!
IBM may be one of the leaders in technology development, but its website is difficult to navigate. If you use the website to look for information on filing warranty claims, you won't find any clear details.
File an IBM Warranty Claim the Easy Way With DoNotPay
With DoNotPay, you can file an IBM warranty claim in minutes! We make the process easy, and you won't have to fill out any complicated forms. All you need to do it:
Set up your DoNotPay account in any

Click on

Claim Warranty

Choose the

Warranty on a Purchased Item

option

Type in IBM and answer a few questions regarding your item

Tap

Submit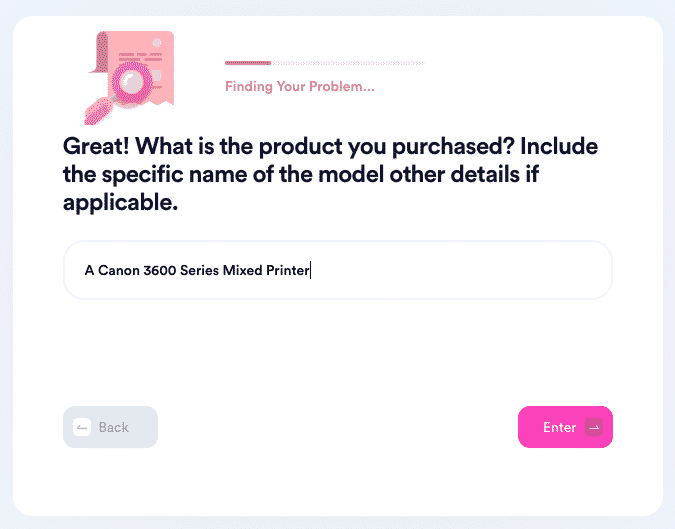 After you do your part, we will compose a claim letter and send it to IBM. The company will get in touch with you to inform you about the status of your claim.
Apart from claiming a warranty on purchased items, you can use DoNotPay to claim a car or home warranty. Here are some product warranties and warranty companies DoNotPay can help you handle:
Read our home warranty reviews and learn more about the best home warranties in America. If you want to extend the warranty for your used car, get our help!
Has IBM Denied Your Warranty Claim? Let DoNotPay Deal With It!
Don't be surprised if your IBM warranty claim gets rejected. Companies often deny warranty claims so that the customers give up on them. In case IBM rejects your warranty claim, don't let that deter you from seeking your consumer rights—get DoNotPay's help!
With our app, you can appeal a denied warranty claim in a few easy steps. Here is how to do it:
Open DoNotPay in any

Access the

Claim Warranty

feature

Select

Appeal a Denied Warranty Claim

Provide the information about your original claim

Click on

Submit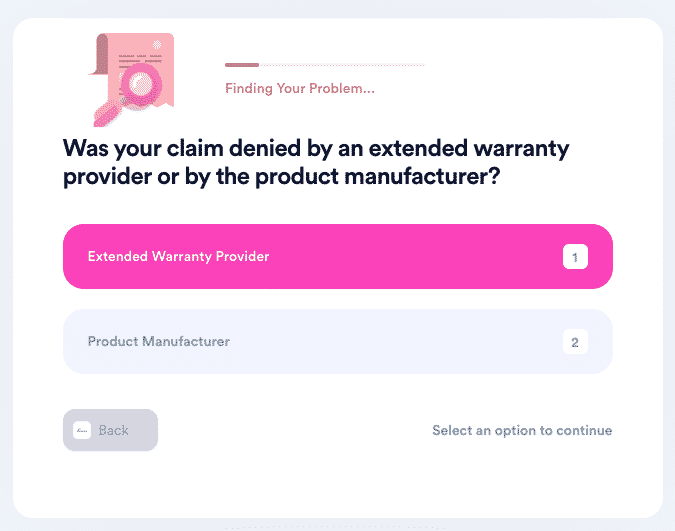 When we receive your request, we will generate an appeal letter on your behalf. We can make your claim strong by referring to the U.S. implied warranty laws. When IBM processes your request, it should contact you about the details of your appeal.
DoNotPay Makes Your Administrative Issues Disappear
DoNotPay can solve your other warranty issues, such as when a dealer refuses to cancel your extended warranty. 
Besides dealing with warranties, DoNotPay can help you solve other bureaucratic tasks. You can use our app to cancel Adobe creative cloud or get a Norton refund.
Take advantage of DoNotPay's virtual credit card and start a Windows 10 free trial the risk-free way!
Access DoNotPay from any , and get help with other tasks and issues, such as:
Appealing speeding tickets

Fighting traffic tickets