Learn How To File a
PureGear Warranty Claim
Pure and Simple
PureGear is a company that sells mobile accessories, such as USB-C cables, fast chargers, camera lens protectors, and mobile phone cases. In case any products you buy at PureGear break down, get familiar with the company's warranty policy. Do not give up on your consumer rights and learn how to file a PureGear warranty claim.
All You Need To Know About the PureGear Warranty 
PureGear offers the following types of warranties for different products:
Type of Warranty
Products

One-Year

Audio, cases, and folios 

PureSwitch and car mounts 

Portable chargers, Bluetooth keyboards, and wireless charging pads 

Liquid gas screen protection and high-definition glass screen protectors without an installation tray

Lifetime

Cables 

Wall and car charges

Screen protectors that the one-year warranty does not cover
PureGear warranties cover the defects in workmanship and materials. You can't claim a warranty for damages caused by:
Accidents

Usual wear and tear

Alterations and changes 

Misuse and neglect

Service that is performed by unauthorized service centers

Any other unforeseen circumstances
If your PureGear products do not work properly because of the manufacturer's mistake, use DoNotPay to file a warranty claim.
Get DoNotPay's Help To File a PureGear Warranty Claim Fast
DoNotPay is the perfect app for cutting down daunting administrative tasks! If you want to submit a PureGear warranty claim, our app makes the process as short as possible. 
Claim a PureGear warranty in a few easy steps:
Access DoNotPay from any

Select the

Warranty on a Purchased Item

option

Enter

PureGear

and answer a few questions

Hit

Submit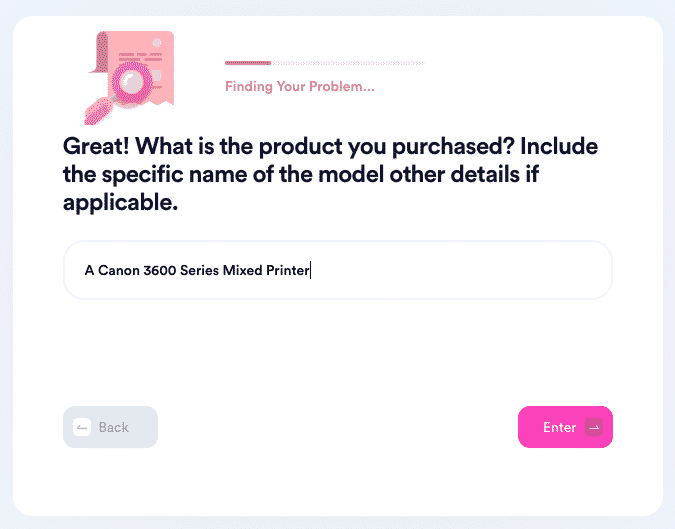 When you complete these steps, we will deal with your request and send a claim letter to PureGear. You can expect the company to contact you about the details of your claim. 
With our app, you can also claim other kinds of warranties, such as a home or car warranty.
How To Claim PureGear Warranty on Your Own
You can file a PureGear warranty claim via the company's website. Bear in mind that you will need to pay $11.95 for shipping and handling.
To request a PureGear warranty replacement, do the following:
Open the

Warranty Claim Form

Provide your name and contact details

Choose the product you want to replace

Select product details

Upload the receipt if you have it

Add the photo showing the damage on the product

Indicate where you bought the product

Click on

Submit

Hit the

PayPal Checkout

button

Give your PayPal, debit card, or credit card details

Tap

Pay Now
You should receive an email from PureGear confirming that you submitted your request successfully. The company usually deals with the warranty claims within 5 to 7 business days after receiving them. 
Use DoNotPay To Appeal a Denied PureGear Warranty Claim
Companies often refuse warranty claims. If PureGear rejects your warranty claim, use DoNotPay to file an appeal! Here is how to do it:
Log in to DoNotPay in any

Open the

Claim Warranty

feature

Choose

Appeal a Denied Warranty Claim

Give the details about PureGear and your item

Click on

Submit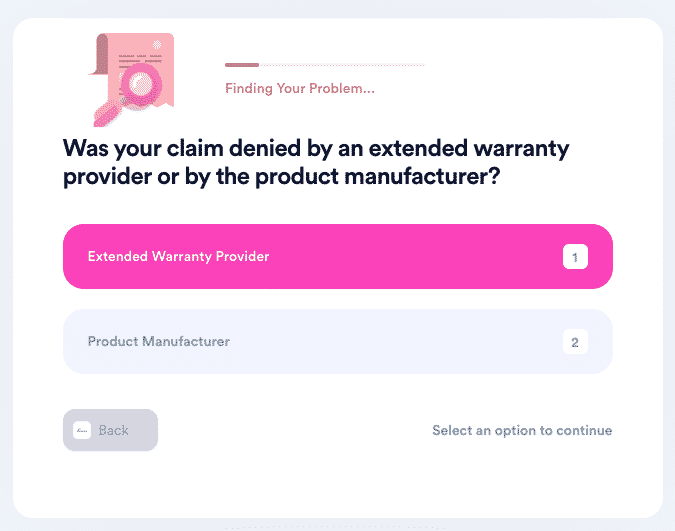 Once you submit your request, we will send an appeal letter to PureGear. We can build a strong case relying on warranty laws so that you have more chances at winning. The PureGear representatives should contact you directly regarding the results of your request. 
With our app, you can also get help if a dealer refuses to cancel the extended warranty. 
DoNotPay Clears Bureaucracy Out of the Way
Want to know more about warranties? Use DoNotPay to learn about home warranties in America, extended warranties for used cars, and home warranty reviews. 
With our app, you can also file warranty claims for products, such as phones, laptops, or car batteries.
In case you need to cancel any service, request a refund, or solve other bureaucratic issues, DoNotPay is here to assist you! Open DoNotPay in any , and we can help you:
Deal with speeding tickets

Appeal traffic tickets