Discover How To Return DirecTV Equipment the Easy Way
Have you changed or canceled a DirecTV service and want to return unnecessary equipment? Returning DirecTV devices often leads to waves of confusion. Users have trouble understanding the company's return policy, and customer service representatives are not always helpful. Use DoNotPay to learn how to return DirecTV equipment effortlessly and convert the painful return process into a five-finger exercise!
Learn How To Return Equipment to DirecTV
When you activated the DirecTV service, you accepted the terms and conditions and agreed to return their products. If you do not return them within 21 days of the change or disconnect date, the company may charge you up to $45 per standard receiver or $135 per DVR. Avoid the charges by returning all the items the right way, including:
DirecTV receivers
Remote controls
Wireless access point
After changing or canceling the service, DirecTV should have sent you a letter or an email letting you know which pieces of equipment you should send back. If you have not received it, call customer service at 800-531-5000. Based on what they tell you, follow one of the return procedures below.
Return DirecTV Equipment With FedEx or UPS
If they ask you to use FedEx or UPS, the return process is supposedly simple—you do not even have to pack your equipment. Here's how it goes:
You bring your devices and account number to a FedEx Office or a UPS Store
They send them back at no charge
You get a return confirmation receipt
If you cannot find your account number, look it up on any DirecTV bill.
Delivery companies sometimes lose packages—we suggest that you track your FedEx package or UPS shipment to make sure it arrives safely. If DirecTV does not receive it on time, you can get charged—see what to do if UPS does not deliver a package or FedEx is taking too long to deliver!
How To Return DirecTV Boxes Using the Return Kit
If customer service directs you to the website, you will have to request a recovery kit—a box for your devices and detailed instructions on how to return the DirecTV box. The process includes:
Packing up all the pieces of equipment
Attaching the DirecTV return shipping label
Handing the kit to your mail carrier or dropping it off at a USPS office
We also recommend tracking the package to avoid unwanted charges if it does not reach its destination!
How To Return DirecTV Devices With a Label From a New Equipment Box
If you signed up for a new DirecTV service, use the materials from its box to pack up the old pieces of equipment. Here's what you need to do:
Tear off the bottom tab on the prepaid DirecTV return shipping label
Attach it over the original labels
Drop the parcel off at a post office or a FedEx location
| | |
| --- | --- |
| Can You Initiate a DirecTV Return Request Via | Yes/No |
| DoNotPay | Yes |
| Email | No |
| Phone | Yes |
| Letter | No |
| DirecTV Website | Yes |
| FedEx/UPS/USPS | Yes |
| In Person | No |
How To Return DirecTV Equipment the Easy Way—Use DoNotPay!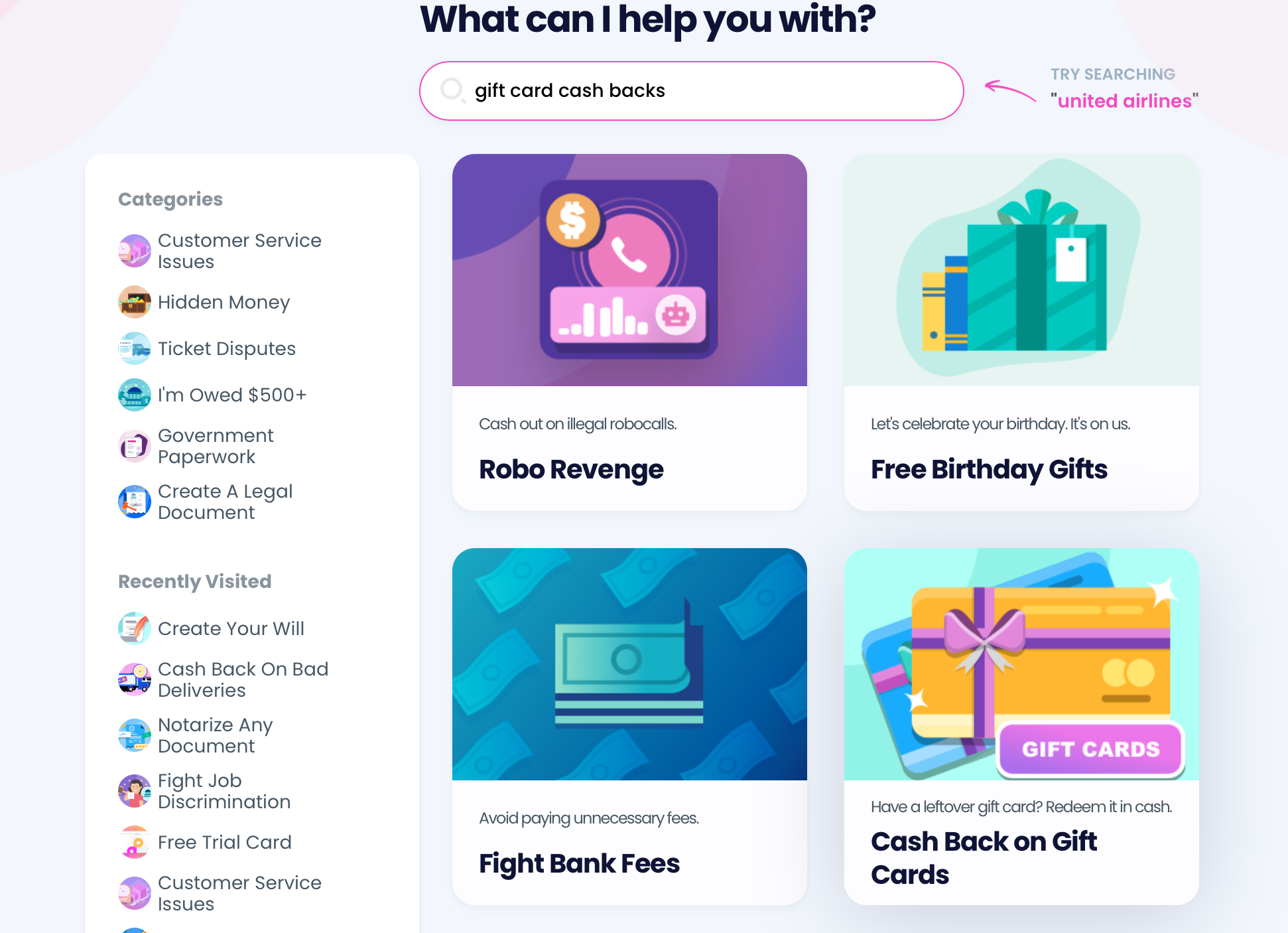 Avoid all the fuss of going through dozens of steps with the help of DoNotPay's feature! We can make the DirecTV return process smoother—follow our simple steps:
using any web browser
Locate Item Return Request
Provide responses to several questions
Include photos if necessary
Submit your request
Done! DoNotPay will use the information from your request to write a letter to DirecTV on your behalf and add a deadline so that they process the request on time. We will also get you a return label and allow you to send the package back free of charge!
If you are returning DirecTV equipment because of a service change, DoNotPay can assist you in lowering your DirecTV bill once you start using the new service. If the new package does not meet your requirements, use DoNotPay to cancel DirecTV in no time! You can also go straight for its owner and cancel AT&T.
DoNotPay Can Help You Return Items to Other Sellers!
Our guides provide the ins and outs of many companies' return policies—check them out for additional information:
Dissatisfied With DirecTV Services? Request a Refund With DoNotPay!
The world's first robot lawyer is here to guide you through the refund process, too! DoNotPay can help you get a:
Demand your money back effortlessly by taking the following steps:
via any web browser
Click on Chargeback Instantly
Tap Get Protected
Answer several questions
Sign and Submit
Has DirecTV Failed To Provide a Promised Service? Sue It in Small Claims Court!
If DirecTV has wronged you, DoNotPay can check if your complaint is suitable for small claims court and guide you through the process. Find out all about suing DirecTV or see how to sue AT&T in small claims court using our feature! Our efforts have been recognized by the ABA, and DoNotPay received the 2020 Brown Award for Legal Access.
Want Your Money Back? Rely on DoNotPay!
The world's first robot lawyer can help you get your hard-earned money back in several ways. Are you dissatisfied with a product or service you paid for and want to request a refund? Do you want to request a late delivery refund? No problem—DoNotPay will do that in your stead! Do you think that you may have missing money and want to claim it? We can assist you in finding it!
No matter the issue, DoNotPay is your shortcut through bureaucratic hurdles. Our AI-driven app can help you dispute your parking tickets, get refunds and compensation from airlines, cancel any subscription service in a flash, and so much more!
What Else Is DoNotPay Capable Of?
Being your personal AI-powered assistant, DoNotPay can help you get rid of:
Are you sick and tired of big companies not taking their customers seriously? Our app will lend you a helping hand in the process of suing them in small claims court.
Do you want to skip waiting in lines at the DMV, jump the phone queue when reaching customer service, get help with paying your bills, or get copyright protection for your work? Sign up for DoNotPay to complete these tasks and so much more!