A Brief Guide to the Zumiez Return Policy
Have you bought a product from Zumiez that you're unhappy with or that's defective? Are you looking for a way to return that product to the retailer and get your money back? We're here to help! In this article, we'll go over the Zumiez return policy and explain how it works.
Aside from getting into the ins and outs of the company's return policy, we'll also show you a more efficient way to file a return request. You can to handle your request and communicate with Zumiez.
We can work on return requests with many other companies as well, including Urban Outfitters, Boohoo, and Gap.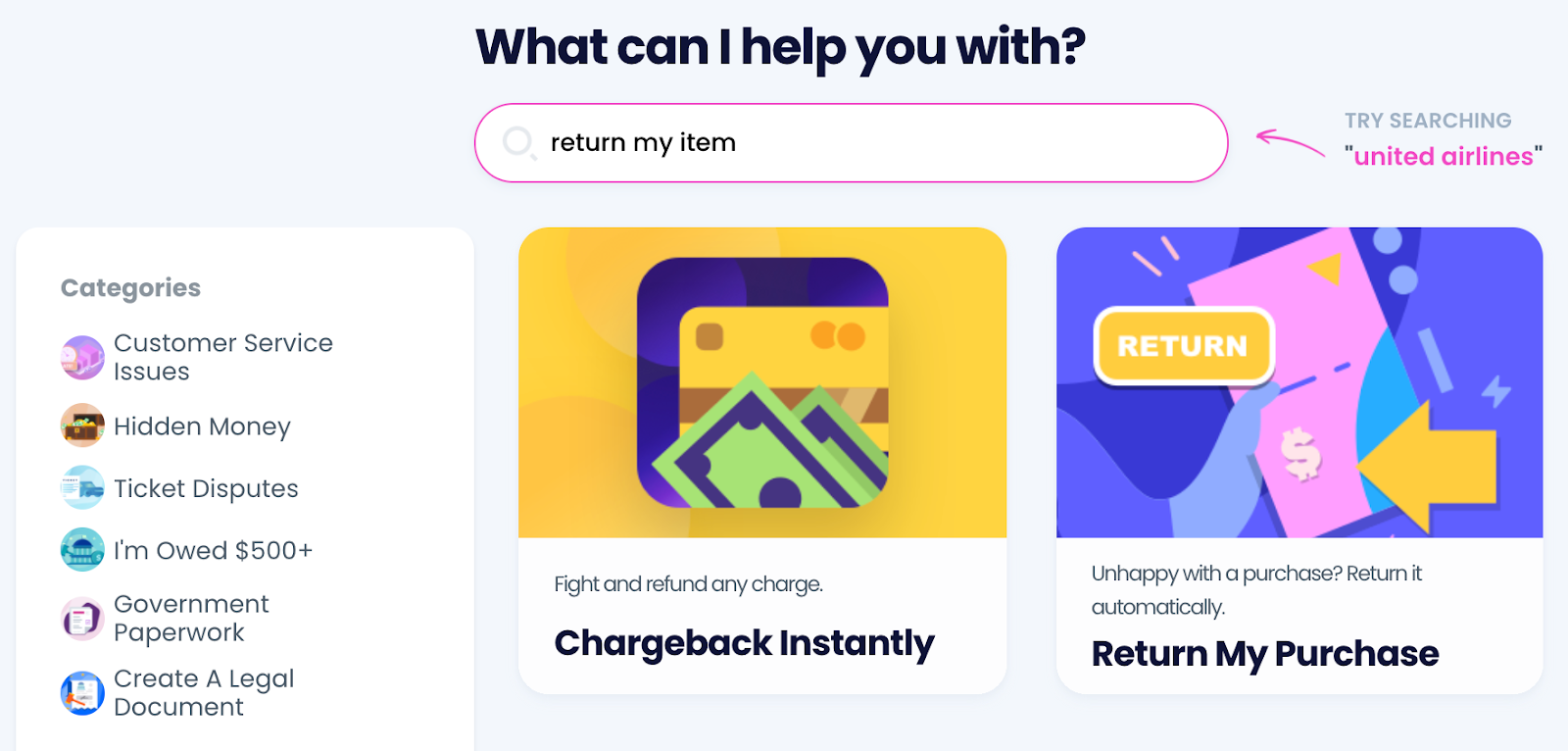 What You Need To Know About the Zumiez Return Policy
You can return your Zumiez product in two ways:
In store
Online
You have to file a return request within 30 days from the day of purchase. It's not all doom and gloom if you do it afterward, though.
Due to COVID-19, Zumiez has had to close up some of its shops. If your local store is one of them—which you can check using their Store Locator page—you can file your return request within 30 days from the day that shop reopens. Even if you're late with your return after that, Zumiez will still review your request and accept it if it's valid, albeit with a less desirable outcome. Take a look at our table for more info:
| Timeframe | Full Refund | Exchange | Gift Cards |
| --- | --- | --- | --- |
| Within 30 days | Yes | Yes | Yes, the full purchase price |
| After 30 days | No | No | Yes, the full purchase price |
| After 90 days | No | No | Yes, current retail or lowest promotional price |
If Zumiez accepts your refund request, they will send the money to the form of payment you've used when you bought the item.
Zumiez Return Policy—When They Say No
The table above doesn't apply to all products. When it comes to the Zumiez return policy for products without a receipt, they will only issue a gift card in the value of the current retail or lowest promotional price, regardless of when you file the return request.
Any snowboarding-related items must be returned within 30 days of purchase, or the company will reject your return request.
Zumiez will also reject your request if you try to return a "clearance item." Those products are:
Without their original packaging
Not in the original (resalable) condition
With minor blemishes, stains, or holes
Discontinued from inventorying
Zumiez considers all clearance items as "final sales" ones and will not accept to issue a refund or exchange them.
How Does the Online Return Process With Zumiez Work?
For in-store returns, all you have to do is walk in and say hello. With online return requests, it's a bit more complicated than that. You will have to ship the item, and you'll be the one covering the shipping fee.
To complete the online return process, you have to complete the following steps:
Fill it out and place it inside a box together with the item in question
Ship the box to Zumiez, Inc., ATTN: Returns, 1346 Railroad St. Ste 101, Corona, CA 92882-1840
Once your item reaches Zumiez, they will review your request. When they finish with the review, they will send you a confirmation email. The company doesn't state how long this may last, but they mention it might take a while due to COVID-19 restrictions and carrier delays.
Zumiez Return Policy—Online Exchanges
There are two ways you can get an exchange with an online return request:
Placing a new order
Stating the desired product in your return label form
If you opt for the first one, Zumiez will credit your account for the item and then remove the credit when they accept your return request. This means you can place the order before you know the outcome of the return request. If they decline your request, your account will be in debt for the amount you've hoped you would get via the refund.
The second option will make Zumiez handle the whole process, but they advise you not to go down this route because most of their products sell out fast.
File Your Return Request With Zumiez the Easy Way—With DoNotPay
Don't see the reason why you should be the one in charge of the paperwork for your request? We don't either—that's why we're here to help! With DoNotPay, you can leave the whole process of filing a return request to us. You only need to via any web browser and complete these three steps:
Go to the Item Return Request section
Answer a few questions about your merchandise
Send the request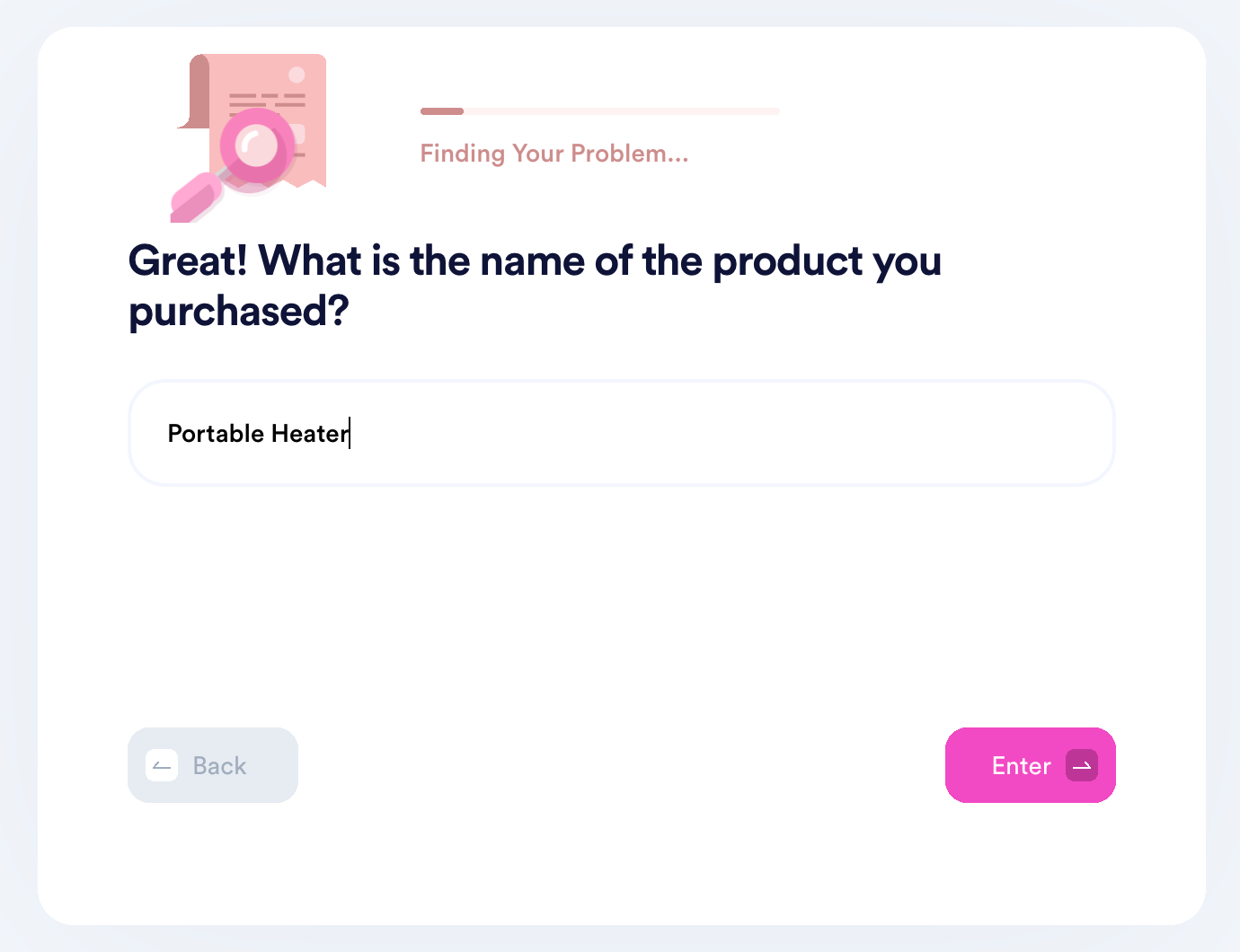 We will deal with Zumiez from that point on. When you ship the item to them, the next time you hear about it is when we inform you of the outcome of your return request.
Using DoNotPay For Your Other Return Requests
You can use our app to file a return request with a different company—the process is the same. Some of the companies DoNotPay deals with include:
Item Returns and Other Annoying Tasks Take but a Minute With DoNotPay
Looking into resolving other tedious bureaucratic tasks with the help of our app? Check out a fraction of our product range that can assist you with:
Don't Stop There—See How We Can Help You Even Further
You can count on our app's assistance if you need to cancel any subscription, demand a refund from a company or airline, get help with utility bills, reduce your property taxes, get a tourist visa, appeal banned accounts, contact embassies, or get cash back on gift cards.
Think you have some missing money? Claim it before the government does it in your stead! Need help preparing for a government test? Skim through our guides! Want to schedule a DMV appointment in a snap? We'll do it for you! Have any other obstacles? We'll get rid of them in the blink of an eye.