Learn All About the Zenni Return Policy With DoNotPay
Zenni Optical is a company that specializes in selling some of the most affordable eyewear in the U.S. market. They advertise their products as trendy, low-priced, and high-quality, but is that always the case?
If the glasses you bought at Zenni Optical do not live up to your expectations, DoNotPay is here to help you figure out the Zenni return policy and get a refund or exchange tension-free.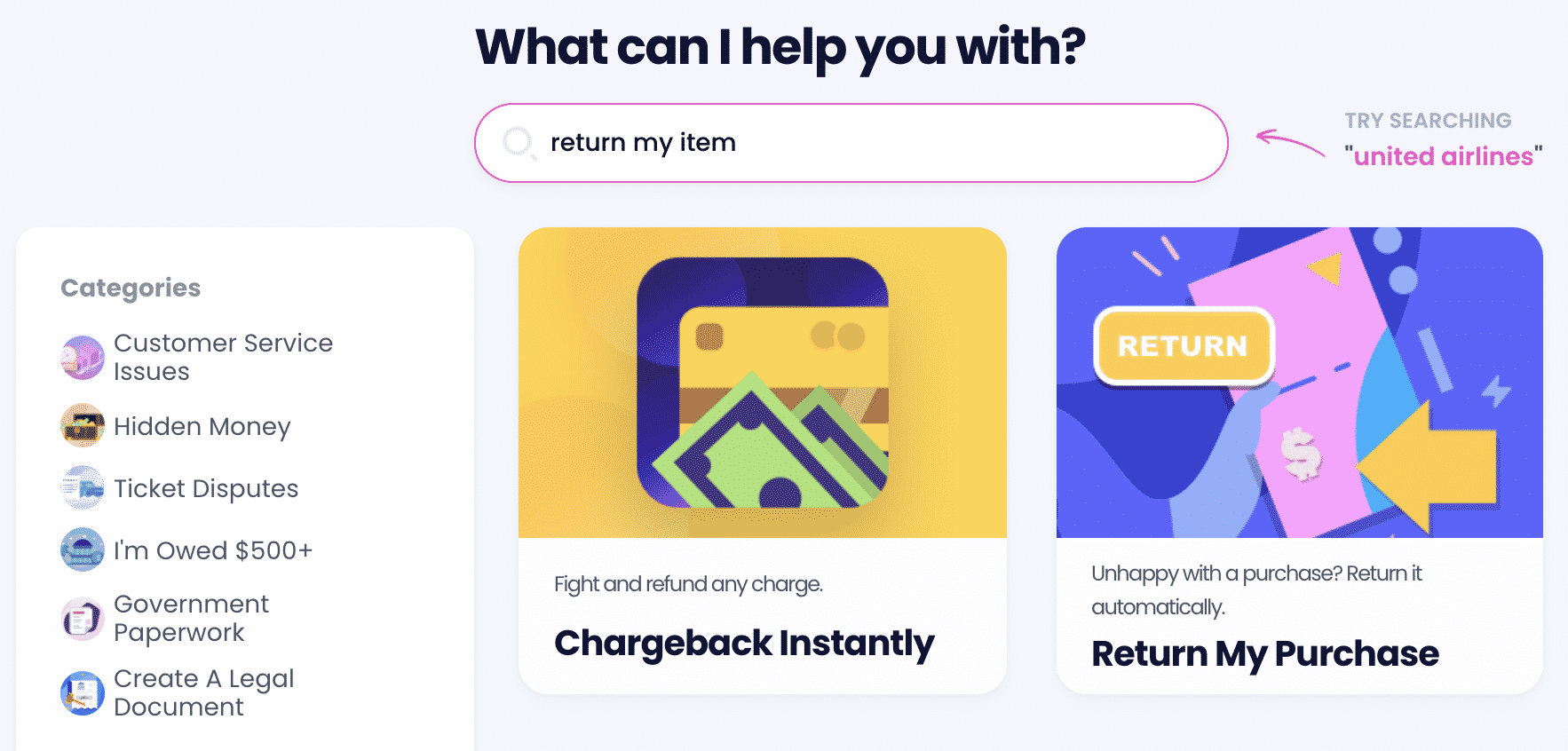 What Is the Zenni Optical Return Policy All About?
Since Zenni is an online-only merchant, there are many reasons why you might need to return their product after the purchase. The glasses you bought could've gotten damaged during shipping, or the store might have sent you a defective product by mistake.
If that happens, you should check the Zenni Optical website and learn about their product return. Like most eStores, they apply a standard 30-day return policy. That means you will be able to return the unwanted glasses 30 days from the date you received them.
The company also has a one-year warranty for photochromic films and anti-reflective coating.
In case the coating, lenses, or frame get damaged due to everyday tear and wear, this warranty will not cover it.
How To Return Unwanted Product to Zenni
If you wish to return an item to Zenni, you will have to contact them and ask for a return authorization number.
You can do so in three ways:
Via an email form
Through Live Chat
By calling (800) 211-2105
These communication channels are not perfect, so it may take a while before you get an answer. After that, you will have to:
Pack the item in the hard plastic case in which you received it
Send it to the address provided with the return authorization number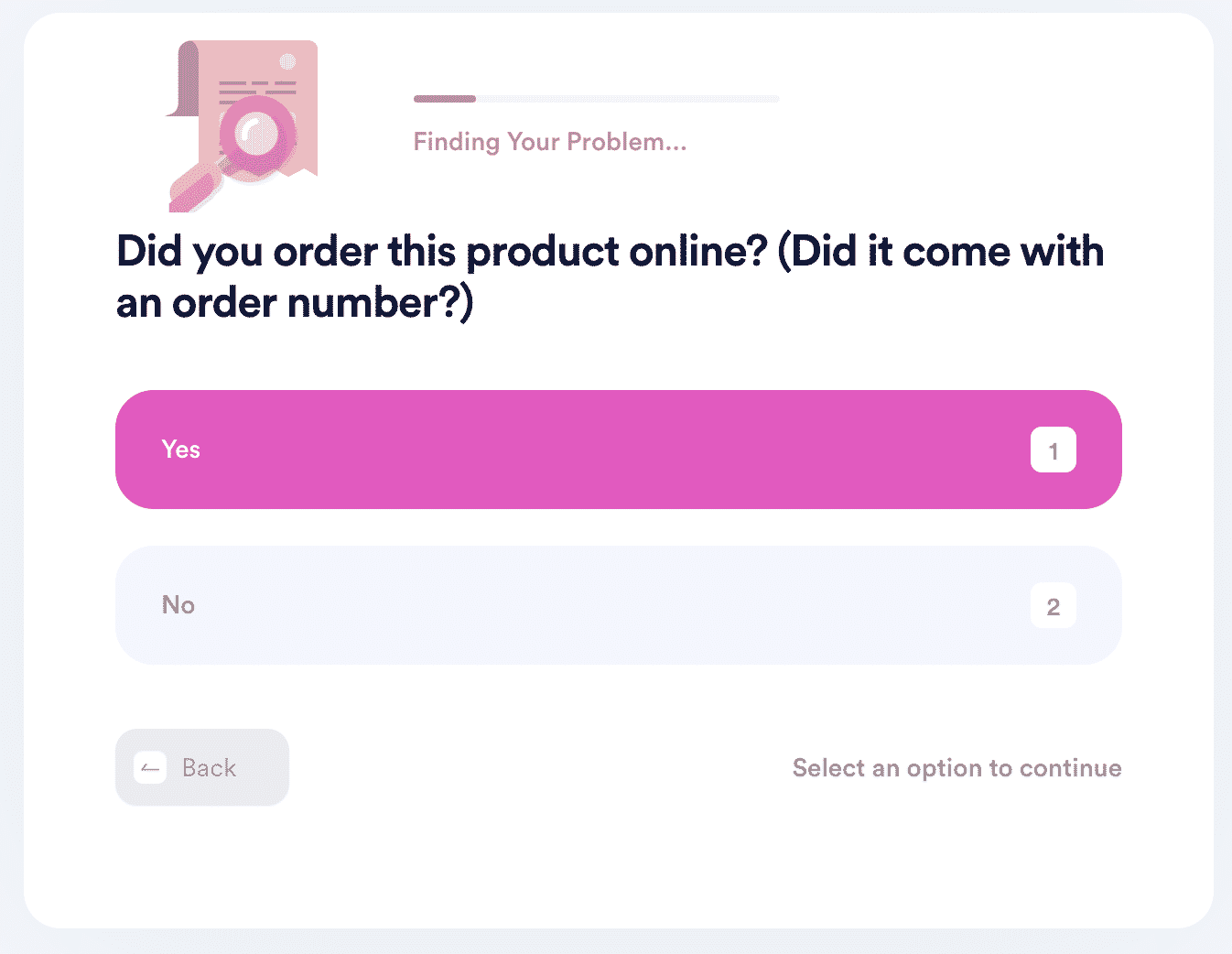 Zenni can also provide you with a prepaid return shipping label. You will have to contact their customer service to receive it, though.
| | |
| --- | --- |
| How To Return a Zenni Product | Yes/No |
| DoNotPay | Yes |
| Email | Yes |
| Live Chat | Yes |
| Phone | Yes |
| Letter | No |
Not Satisfied With a Zenni Product? DoNotPay Helps You Return It in a Flash!
Returning an item you ordered by mistake to Zenni can be a tiring, stressful task. You might have to dial the customer support number several times before getting a proper answer. Processing your return request can take a couple of days as well.
With DoNotPay, you can avoid all of that. Our app is the most efficient way to return the item you don't want, whether you bought it at Zenni, Pottery Barn, or Walmart.
You can do so by following these steps:
Find the Item Return Request
Provide us with basic information about the product you wish to return and include photos
Click on the Submit button
After you make your submission, DoNotPay creates a return request within a couple of minutes and sends it to the retailer. The best thing about it—the merchant will process your request faster! Due to a deadline DoNotPay includes in the demands letter, the retailer will have to honor your request in a timely manner.
DoNotPay can also help you skip additional shipping expenses. Our app will generate the shipping label for you and save you precious hours or even days.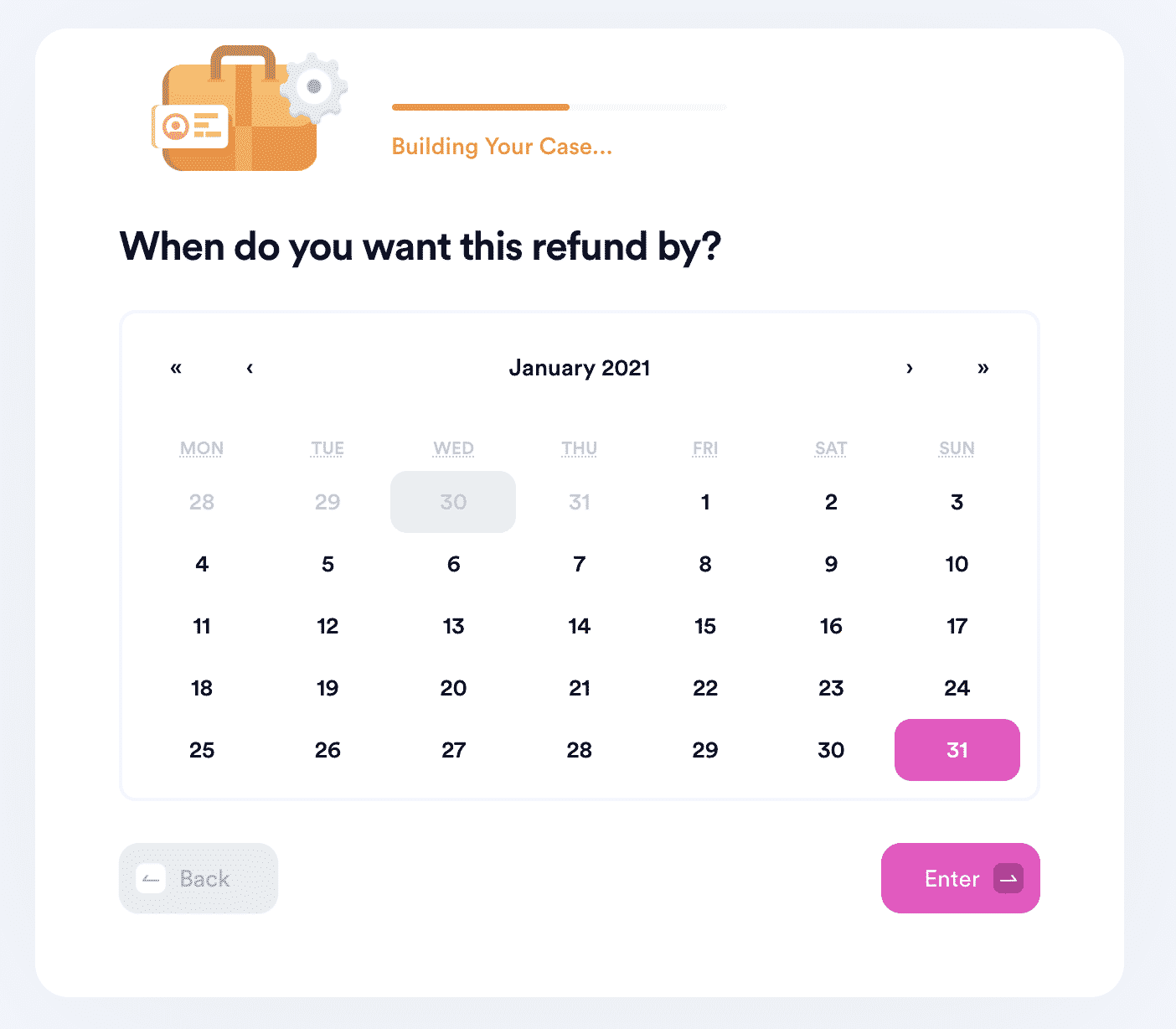 DoNotPay can request returns in your name from other companies, such as:
What Types of Refunds Does Zenni Offer?
Before you make a return request to Zenni, you should also learn about their refund options.
Zenni can issue you a refund:
Back to your credit card
As a store credit
Refunds Issued Back to Your Credit Card
You can get a full refund to your credit card only for accessories, such as eyeglass cases, eyeglass chains, or light laser pens. In case you paid for your Zenni eyeglasses with a credit/debit card or via PayPal, you can receive a full refund in the form of store credit.
If you wish Zenni to issue a refund for your eyeglasses to your bank or PayPal account, you can expect to receive 50% of the price you paid when making a purchase.
Store Credit Refunds
If you paid for the Zenni product with store credit, they will return 50% of the amount you spent.
For eyeglasses paid for with both store credit and credit card, the refund process tends to get a little more complicated. You will be able to get 50% of the amount you paid with store credit back as store credit.
Zenni can issue you a 50% refund of the amount you paid with a credit card to the same payment method or give you a store credit refund for the entire amount.
Request a Chargeback for a Defective Product With DoNotPay
In case Zenni Optical refuse to grant you a refund or deny your return, you can file for a chargeback through DoNotPay. Here's how:
Find the Chargeback Instantly option
Choose Get Protected
Provide our chatbot with necessary information
Choose Sign and Submit
Is the Company Refusing To Cooperate? We Can Help You Get Justice
Is whatever company you're dealing with not being a good sport? Don't worry—the world's first robot lawyer is here to help. Our app can prepare all the necessary paperwork and provide guidance if you want to sue the company in small claims court.
We can also help you draw up any legal document you need for the case, have it notarized by an online notary, and fax it to anyone in a matter of minutes.
If you want to get revenge on tiresome robocalls or report a stalker or harasser, you can rely on DoNotPay.
Anything Else We Can Do for You?
Our AI-powered app is versatile—you can complete many tiresome, daunting tasks that you wouldn't want to tackle by yourself. You can use DoNotPay to:
If you want to get access to all of our nifty products, sign up now!