A Guide to the Walmart Air Mattress Return Policy
What happens if you are not satisfied with your Walmart purchases? Can you return an opened air mattress to Walmart? The retail giant has a standard policy that allows customers to return some faulty or unwanted items—including air mattresses—for a refund or exchange.
Although most retailers promise an easy return process, it is not always the case. You can end up going back and forth with the customer support team and maybe give up.
Don't let this happen—sign up for DoNotPay, and we will help you skip the lengthy procedures by sending your return request for you.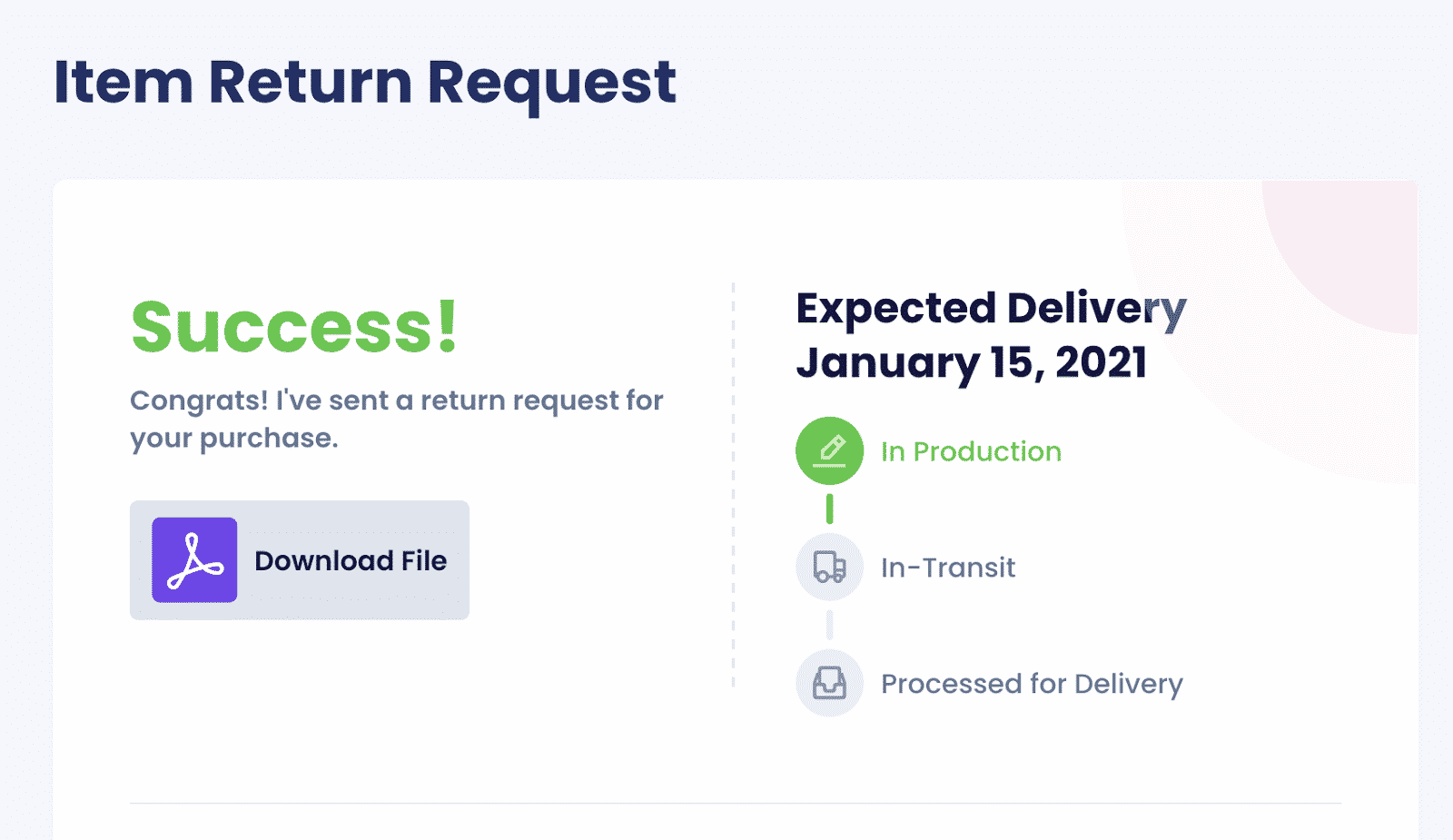 What Is Walmart's Return Policy on Air Mattresses?
The Walmart return policy allows returns or exchanges of eligible items within 90 days of the purchase date. You will need the original product packaging, receipt, and any accessories that came with the item.
Whether you'll get an exchange or a refund for a faulty air mattress depends on the product's condition. For opened or used air mattresses, you can only get an exchange for a similar or the same product. If the product is new or unused, you can get a full refund.
How To Return an Air Mattress to a Walmart Store
You can return items purchased online or in store to any Walmart near you. Initiating the in-store return process can be done digitally or by visiting the customer desk at a Walmart store.
Initiating a Return With a Walmart Account
If you have a Walmart account, follow these steps:
Open the Walmart app or sign in to your account on the website
Choose the item you want to return—air mattress
Select the return reason
Choose Return to Store
Review the information
Click Submit
How To Initiate a Return Without a Walmart Account
If you don't have a Walmart account, use the following method:
Visit the Walmart Returns page
Select your purchase method—in store or online
Follow the on-screen instructions to complete the process
In both cases, you will receive an email that you should present to a store assistant when returning the item.
If you don't have your receipt, you should bring your government-issued ID with you. Your options without a receipt are:
Cash refund if the refund amount is less than $10
An exchange—similar or same item
Walmart shopping card or gift card if the refund amount is $10 or more
The Walmart employees may be able to identify your purchase if you:
Bring your credit or debit card used for the in store purchase
Provide your email or phone number used for the online purchase
Walmart Inflatable Mattress Return Policy—Returning Items by Mail
Walmart offers free returns by mail for items purchased online. If you have a Walmart account, follow these steps:
Open your order history on the website or in the app
Find the item
Select the item and provide the return reason
Choose Return by Mail to get your return label
Pack the air mattress in the original packaging and include any accessories
Drop the package at FedEx or USPS
If the item is large, you will get the option of organizing a pick-up at your home.
If you don't have a Walmart account, you will need to process your return online by visiting the online order tracking system and completing the on-screen instructions.
When Will You Get a Refund for an Air Mattress From Walmart?
According to the Walmart refund policy, refunds for online purchases are issued to the original payment method. Below is a summary of how long you should wait to receive your refund:
| Purchase Payment Method | Refund Duration |
| --- | --- |
| Credit card | Seven to ten business days |
| Debit card | Five to seven business days |
| Gift card | The refund is sent to the original gift card instantly once the item is received at Walmart's warehouse |
| Cash | For items purchased online but paid in store, you need to visit a Walmart store for your refund |
How To Return a Walmart Air Mattress Using DoNotPay

You don't need to go through the hassle of returning a Walmart air mattress or any other item on your own. DoNotPay is well known for customer advocacy, and we help people like you return their purchases stress-free. Our process is also straightforward—all you need to do is:
Find the Item Return Request tool
Answer a few questions related to your purchase and attach photographic evidence if you have any
Click Submit
Within a minute, DoNotPay will draft a custom return request letter and send it to Walmart in your stead. You should hear from Walmart in no time.
Check our simplified return guides to the following brands:
Use DoNotPay To Demand a Refund From Walmart
Is Walmart ignoring your refund request even though you've already returned your faulty purchase? DoNotPay can help you get your refund in fours steps:
Find the Chargeback Instantly tool
Choose Get Protected
Answer a few questions
Tap Sign and Submit
Wasted Your Money on a Non-Returnable Purchase? There Are Other Methods To Earn It!
Don't feel down if the item you got isn't returnable—DoNotPay has many more tricks up its sleeve that will help you earn some money!
From helping you enter sweepstakes, decrease your property taxes, and lower your utility bills to assisting you in earning off email or text spammers and robocalls, waiving your college application fees, submitting a college financial aid appeal letter, and getting a refund from any company or airline, we can do it all!
DoNotPay Is Always at Your Disposal
Our app's mission is to take everyday admin and legal tasks off your plate so you don't have to waste any of your precious time. If you want to appeal your parking tickets, draw up a legal document, get any agreement notarized, get a tourist visa, keep a sex offender at bay, mail anything without waiting in line, or get in touch with a loved one in prison, DoNotPay will resolve any of these with ease.
Too busy to track your memberships? You don't need to worry about canceling your free trial on time before it turns into a paid subscription if you use our virtual credit card.
With DoNotPay, you can tackle any otherwise annoying chore stress-free.