The PANDORA Return Policy—How To Return Items Hassle-Free
Treating yourself to a piece of jewelry is always a good idea—until you realize that it isn't what you wanted. If you've decided to send back a PANDORA product, you need to get acquainted with its return policy first.
Can you return all PANDORA products? What happens when you don't have a receipt? These are some of the questions that our guide will answer. If you don't feel like dealing with returns, and use our nifty Item Return Request tool.
The PANDORA Return Policy Made Clear
PANDORA doesn't have a complicated return procedure, but it does have strict rules that you must follow.
Here are the basics of the PANDORA policy:
The item must be in a resealable condition (new and unworn)
You need to file a return request within 30 days from the purchase date
You need to bring a receipt
Items bought from multi-brand stockists aren't exchangeable in PANDORA stores
You must return the complete set if you bought a set of jewelry
Non-returnable items are:
Earrings
Earring pendants
Gift cards or e-gift cards
Clearance items
Last-chance items
To return or exchange jewelry purchased with a gift card, you'll need proof of purchase, and if you're eligible for it, you'll receive a refund on the card. DoNotPay can also help you check the balance of your PANDORA gift card!
If you wonder how you can initiate a return with PANDORA, here is the answer:
| | |
| --- | --- |
| Can You Return an Item Via: | Yes/No |
| DoNotPay | Yes |
| Website | Yes |
| Email | No |
| Phone | Yes |
| In person | Yes |
PANDORA Jewelry Return Policy for Online Purchases
If you bought your item from the PANDORA online shop, you can request a return online, in which case you choose between:
Exchange
The company will allow you to exchange the item within 30 days of the day of purchase.
Items purchased online can also be exchanged at a PANDORA retail store. If you purchased a product in a store, you can't file a return request to the PANDORA online shop.
PayPal purchases can only be refunded to a gift card.
PANDORA Jewelry Return Policy for In-Store Purchases
PANDORA is a franchise that also has its products on the shelves of multi-brand stores and stockists. These retailers have their own return policies that you need to respect. If you bought the jewelry in a local store, you need to contact it to inquire about its terms and conditions.
The retailers won't give you a refund for a product you purchased in the PANDORA online shop.
The PANDORA Return Policy—Mail Returns
Start the return process via mail by taking these steps:
Take the Return Form from the original package
Fill out the form and put it in the shipping box along with the jewelry
Attach the label you received in the original package on the box
Send the box to this return address: PND FULFILLMENT, 4638 Shelby Dr., Memphis, TN 38118
Note that such items can only be returned by mail.
If the reason for the return is faulty or damaged goods, PANDORA will cover the shipping costs only if you send the items via UPS.
Once your package arrives and the company validates your return, you will receive a confirmation email. You can expect the refund within five days of receiving the email.
Should you have any issues with the return, you can contact customer service via:
Phone at 1-844-467-1333
Web chat
The PANDORA Return Policy—In-Store Returns
If you prefer an in-person return, you should do the following:
Use the PANDORA Store Locator to find the nearest store
Take the receipt, email invoice, or packing slip with you
Make sure you bring the card you made the purchase with (unless you covered the costs using cash) and a valid ID with you
Purchases made via Afterpay and Klarna can be returned to a store, but do get in touch with your local store to verify if they allow these returns.
Did You Lose the Receipt? This Is What PANDORA's Return Policy Says
PANDORA isn't gracious when it comes to returns without receipts. Its policy states that the company can't offer you a refund or exchange if you don't have proof of purchase. There is, however, a mention of a potential exchange at the retailer's discretion.
Contact customer service to check if your item has any chance of replacement or go back to the store to make the inquiry.
Return Your PANDORA Item in a Flash—DoNotPay Knows How
DoNotPay is an AI-powered app that can save you from wasting time on the return. Take the shortcut to getting your refund or exchange by heading to our website and using our neat Item Return Request product.
What do you need to do to get started? Follow these steps:
Click on the Item Return Request feature
Answer the chatbot's question about your return request
That's it! We will take it from there by generating a customized letter and sending it to PANDORA. You'll also get to set a deadline by which the company will need to provide you with a response.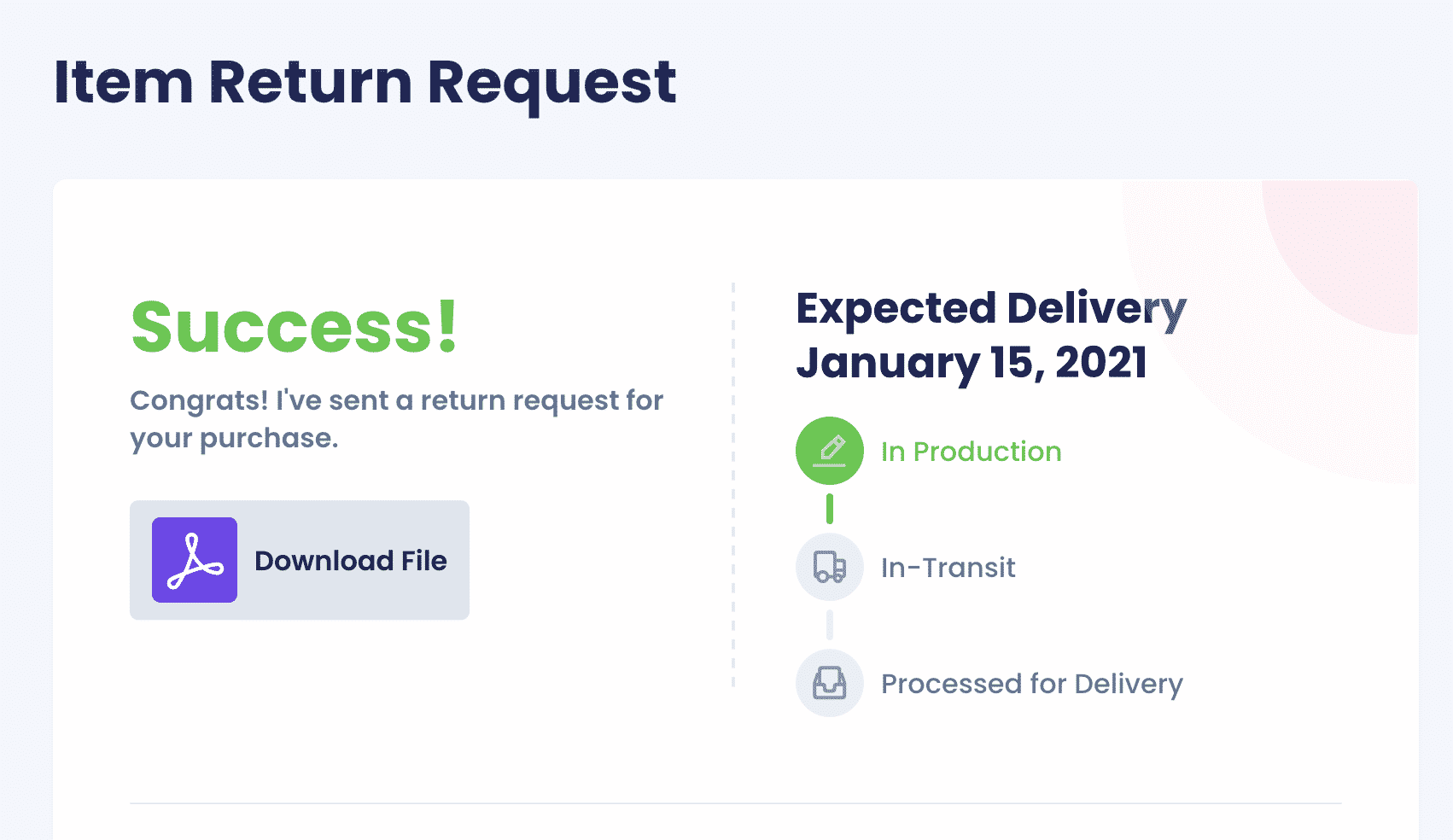 With DoNotPay, you are only a few clicks away from submitting your return requests. We will handle your returns to a large number of retailers, such as: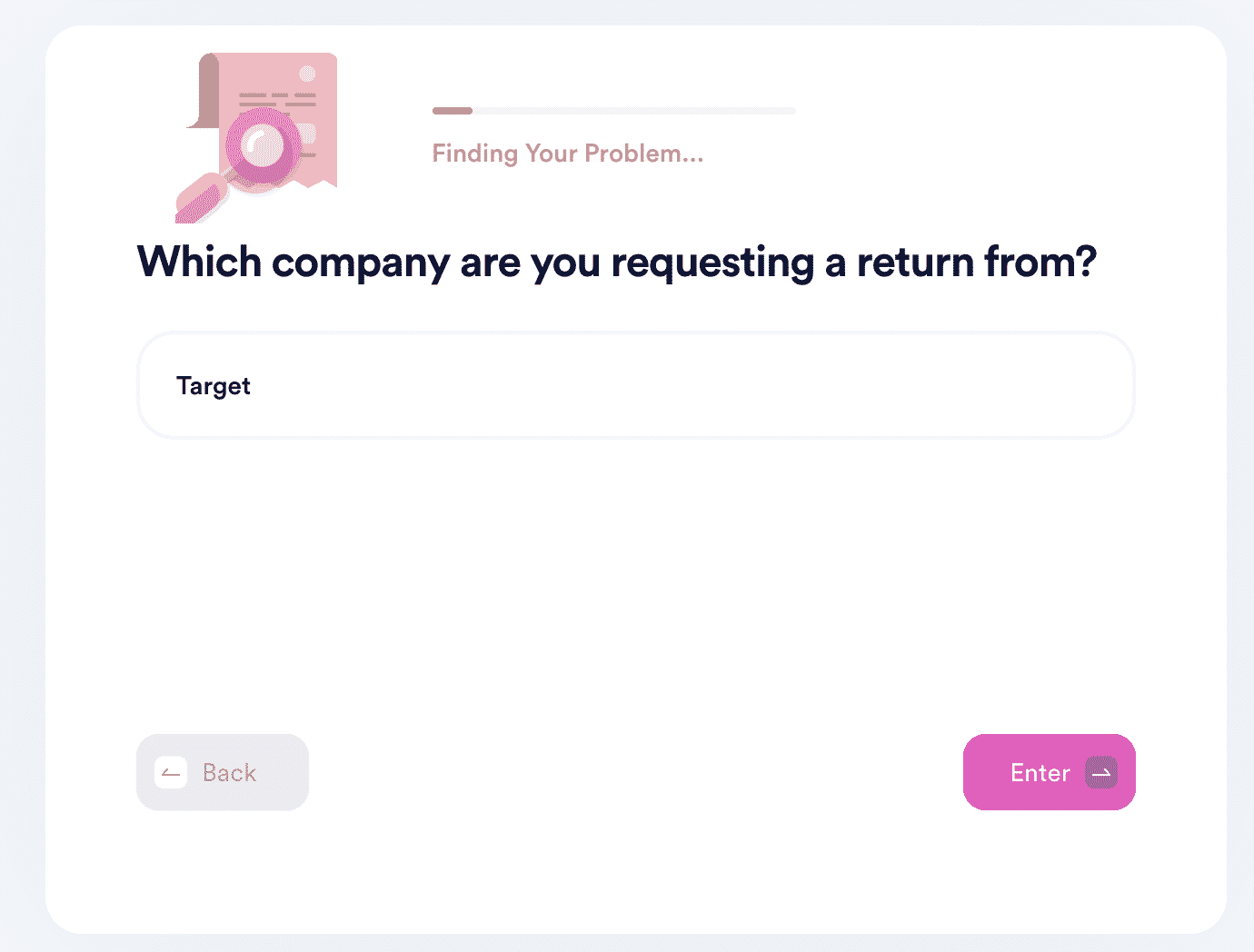 Get Your Money Back in an Instant
If you want to both return your item and get a refund for it, you can count on your personal AI-powered assistant. These two products aren't the only tricks DoNotPay has up its sleeve, though!
With our app, you can also claim insurance, get an extended warranty, find your missing assets, request refunds from airlines, reduce your property taxes, lower your utility bills, sign up for free trials without getting charged, get free raffle tickets, and a lot more.
If you want to avoid wasting your money, DoNotPay can cancel any subscription or membership in your stead and provide you with a virtual credit card that will prevent auto-renewal charges once your free trials expire!
With DoNotPay, You Can Also Say Goodbye to Waiting in Lines
Are you sick of waiting in lines? So are most of our app's users! You can say no to endless lines at the DMV if you sign up for a DoNotPay account. Our app can also help you jump the phone queue when you need to get in touch with a customer service representative.
If any company refuses to cooperate with you, our app will prepare all of the necessary legal paperwork and help you sue it in small claims court. Need to have any of your documents notarized? No worries—DoNotPay will employ an online notary and help you schedule your appointment. You can also e-sign and send the document to anyone using our Online Fax product.