A Comprehensive Guide to the Saks Return Policy
With 45 locations, a business operating a century and a half, and over $1.4 billion in revenue, Saks Fifth Avenue is one of the most successful enterprises in the U.S.
Will the Saks return policy meet the luxury standards in case you're not happy with your purchase? We are here to help you figure it out and place a return request.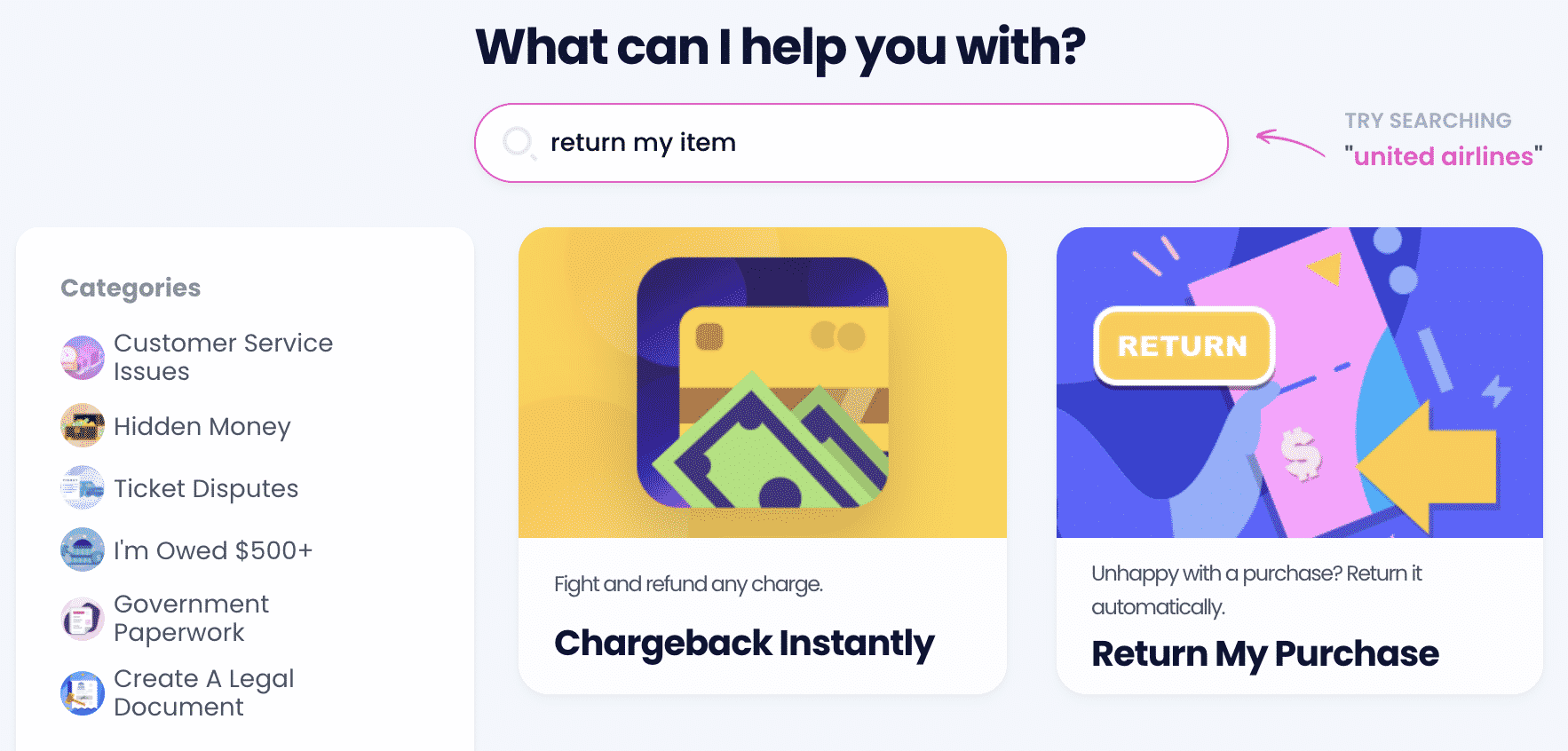 Everything You Need To Know About Saks Fifth Avenue Return Policy
Before you purchase anything at Saks Fifth Avenue, you should understand their return policy.
You can exchange or return an item to Saks as long as it is in a saleable condition. You will have 30 days to return the item and receive a full refund. After that period, you will be able to get store credit—provided you return the product within a year of purchase.
In case you purchased the item with a Saks gift card, you will not be able to make a return.
Are All Saks Items Returnable?
Unfortunately, Saks does not accept items like watches, jewelry, and furs if more than 30 days of purchase have passed. They will also not accept or replace personalized or monogrammed merchandise and items that have been used or worn.
If you have a receipt, you can return any item that is new or in a good state and receive either refund, replacement, or store credit.
| | |
| --- | --- |
| Can You Return | Yes/No |
| Personalized or monogrammed items | No |
| Used or worn items | No |
| Furs, jewelry, and watches | Yes (within 30 days of purchase) |
| Clothes, shoes, accessories, or home/beauty/kids products | Yes |
How To Return Your Item to Saks Fifth Avenue
If you wish to return an item to Saks, you can do so in two ways:
Saks Fifth Avenue In-Person Return Policy
To return the unwanted skirt, jacket, or another clothing item, you can bring it back to any Saks store. In case you are not sure what you need to do, you can follow these steps:
Use the store locator to find the nearest Saks store
Check if the item is in a good condition
Bring the item back to the store with a purchase or gift receipt
Saks Fifth Ave Return Policy—Mail Returns
If you made your order at Saks online and it didn't meet your expectations, you can return the item by mail. Before you do that, you will have to prepare the item for the return properly:
Find your order number in one of the following ways:
Look at the top right corner of the packing slip
Go through order history on the Saks website
Look at the shipping confirmation—subject line
Pack the product with the order number in the original package if possible
Affix a shipping label to your package
Send the package via FedEx
Sending the return package to Saks 14 days after you receive the product or earlier will grant you free shipping. If you return the item after that period, Saks will charge you $9.95 for shipping.
If you made your purchase via ShopRunner, you can generate and print a free shipping label on the ShopRunner website.
What Is Saks OFF 5TH Return Policy?
In case you prefer a good bargain over full-priced luxury items, you've probably heard about Saks OFF 5TH. This subsidiary of Saks Fifth Avenue sells merchandise at lower prices, so their return policy is slightly different.
As long as you didn't wear, damage, or alter the item, you will be able to return it to Saks OFF 5TH within 30 days of purchase.
That stands for Buy One to Get One, percentage off, or dollar promotion items. If you decide to return such items, Saks OFF 5TH will grant you a refund in a pro-rata portion of your purchase.
If you are a reseller, you will not be able to return Saks OFF 5TH merchandise.
How To Return a Product to Saks OFF 5TH
You can return an item to Saks OFF 5TH either by mail or in person. If you decide to do that in person, you will have to bring the item back to your local Saks OFF 5TH store.
For returns by mail, you will need to:
Find your order number
Safely pack the item you are returning and attach a shipping label to the package
Send your package via FedEx or the U.S. Postal Service
You can track the item by clicking on Track Your Return in your return confirmation email.
The Saks OFF 5TH charges $9.95 for return postage. To avoid this type of expense, we suggest using the DoNotPay app.
The Saks Return Policy Seems Baffling? Make It Simple With DoNotPay!
Understanding the Saks return policy and making a return request can be a tedious and time-consuming task. To make sure you return the unwanted item to the retailer successfully, you should use the DoNotPay app. Here is how you can do that:
Use any web browser to
Find the Item Return Request product
Answer some basic questions about the purchase and add photos
Submit the return request
After you click on the Submit button, DoNotPay will create a return letter tailored according to the data you provide. That letter will include the reason for a return and your resolution preference (a replacement or a refund).
If the retailer is charging shipping, our app can get you a return label so you can send the item back to the merchant free of charge.
How Long Until Saks Processes Your Return Request?
It will take 10–14 days for Saks to process the return request. If this doesn't work for you for some reason, you don't have to worry. can demand that Saks processes your request by a specific date.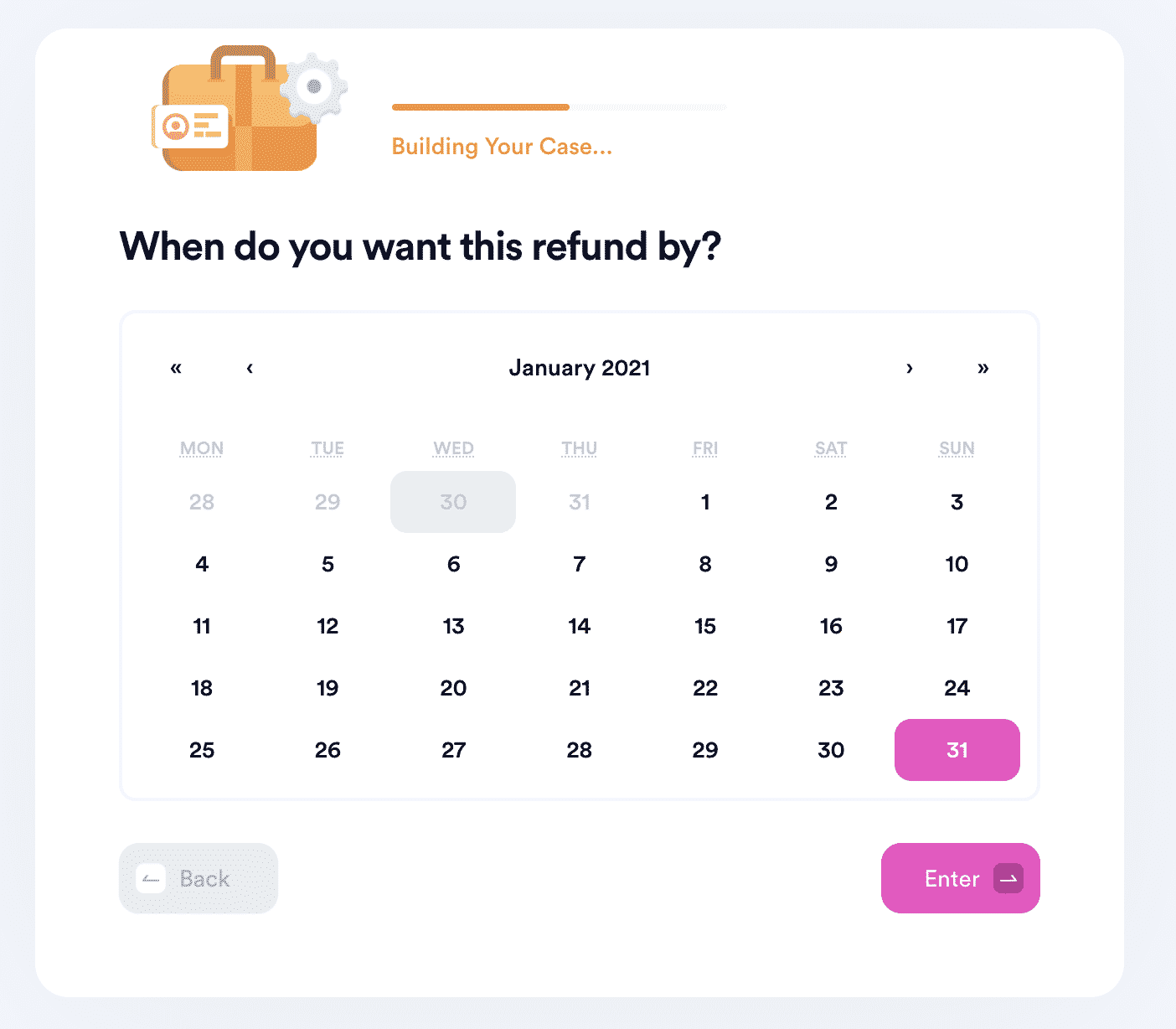 Our app can also help you with return policies of other companies, such as:
Unfortunately, there is always a possibility some merchants will not honor your request. If that happens, we can help you sue them in small claims court.
Want To Save Money and Avoid Bad Purchases? Look No Further!
Aside from helping you send a return request to any company, DoNotPay can also assist you in getting a refund in a flash! We can also help you request a refund for any late, missing, or damaged delivery.
Do you want to stop wasting your money on useless services? Our app can help you cancel them and provide you with a virtual credit card that terminates free trials before companies get to charge you!
If you want to discover some forgotten assets you may have, we can help you find them in just a couple of minutes. With DoNotPay, you can both save money and earn it!
Once you sign up, you can report text and email spammers, annoying robocalls, and real-life stalkers and harassers and earn off them. We can also help you sue any company or individual in small claims court if you feel like they did you dirty.
Getting Rid of Bureaucratic Procedures Has Never Been Easier
The process of composing a return request letter is tiring, which is why you should turn to DoNotPay for help. Our app will assist you if you want to avoid similar bureaucratic hassles, such as:
Sign up for DoNotPay to utilize all of our nifty products!