The J.Crew Return Policy—Everything You Need To Know To Get a Quick Refund
Have you bought a J.Crew item that doesn't suit you? The good news is that the J.Crew return policy entitles you to return or exchange goods whether you are in the U.S. or elsewhere. You can complete the entire procedure in a few easy steps with .
Note that most refund and replacement rules are common both for J.Crew and its subsidiary J.Crew Factory.
The J.Crew Return Policy—Types of Products You Can Return
If the purchased product doesn't satisfy your needs, you can usually return it to J.Crew. The J.Crew return policy allows you to return or exchange all merchandise except for:
Underwear
Monogrammed items
Vintage and personalized clothes
Items purchased on final sale or changed in any way
For other commodities, the staff will acknowledge your return if the products are defective. They should also be:
Unworn
Unwashed
Undamaged in any other way
What Are the J.Crew Return Policy Main Points?
The J.Crew return policy is flexible regarding the mode of return and replacement. It allows you to return goods you bought online or by phone to their store or via mail.
To obtain your customer rights, you have to provide proof of purchase—an original or gift receipt.
How To Return Goods for a Refund or Exchange
You can return J.Crew merchandise in two ways. These are:
In person
By mail
A Short In-Store Process Overview
To get reimbursement or a replacement in-store, take the item to a shop of the subsidiary you bought it from. Once there, reach out to a customer service agent or another authorized person.
Detailed Information About Returning the Item via Mail
If you're sending back merchandise by mail, feel free to include multiple orders in your package, but remember the following:
Initiate the refund for each item
Land on the J.Crew Return page and complete the form—enter the order number and ZIP code
Include all return packing slips
Don't forget to attach the bill or an invoice
DoNotPay—Your Shortcut to a Hassle-Free Refund
What if you aren't in the mood to complete a lengthy refund or replacement procedure the J.Crew or J.Crew Factory return policy demands? This is where DoNotPay's AI comes in! With our app, you can exercise your customer rights in a few minutes.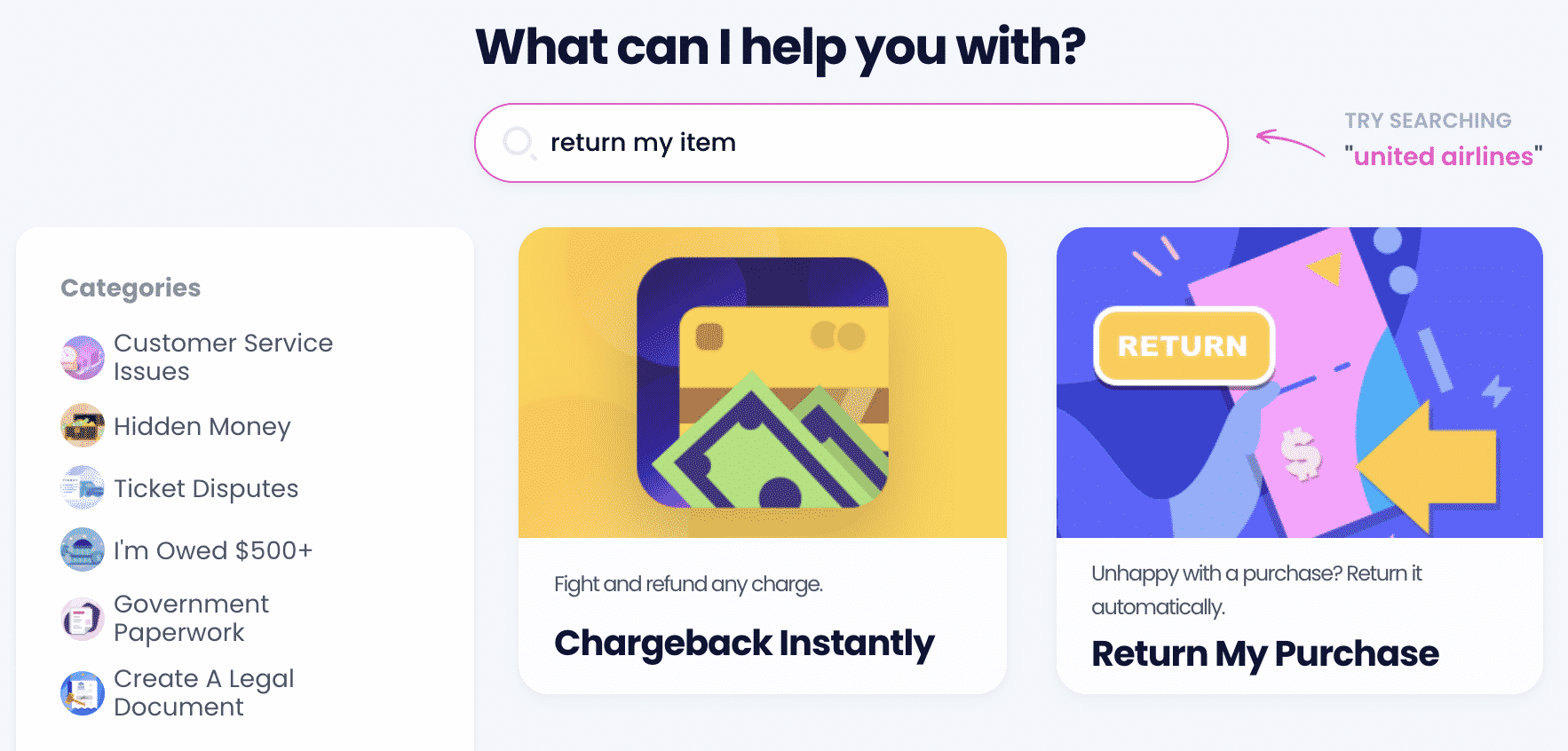 All you have to do is the following:
Select the Item Return Request option
Answer to a few quick questions and couple them with photos, if needed
Hit the Submit button
A response will come from the J.Crew (Factory) staff soon.
Once you fill out the return form on DoNotPay, the merchant receives the request with the deadline. It states what you don't like about the product and whether you wish for a refund or an exchange. For the latter, the seller receives a return label, so you don't have to pay for it.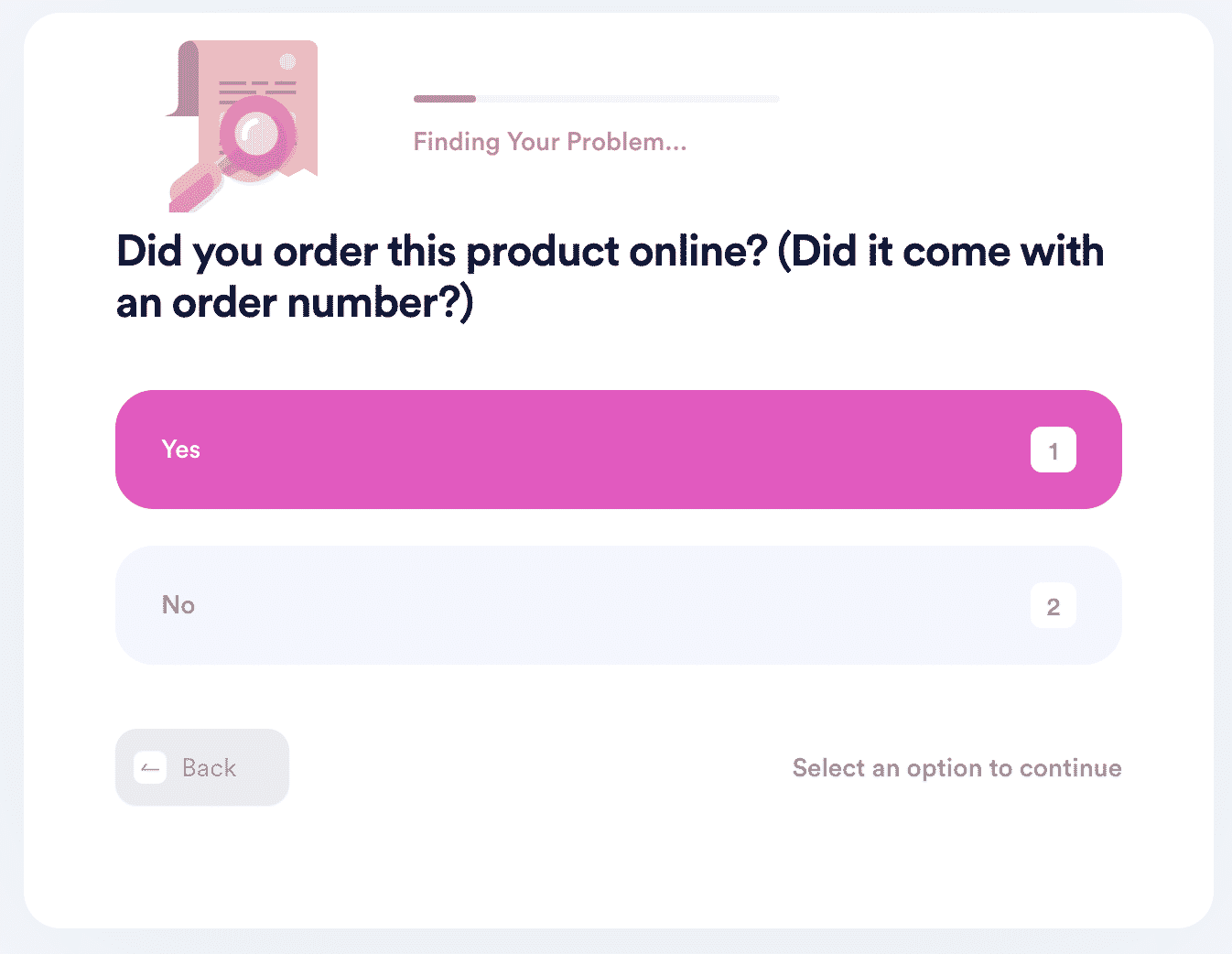 How Can I Return a Gift?
To return a gift, accompany the goods with the gift receipt. The rules are the same for returns in store and by mail. Once approved, the amount will be available on your J.Crew Gift Card.
J.Crew Return Policy Rules for International Returns
You can return items ordered online to any J.Crew retail shop in the destination country. You can also send back the goods via eShopWorld—J.Crew's e-commerce partner.
eShopWorld will reimburse you for the entire amount—even taxes and duties—except for shipment costs. The same conditions you had while ordering—exchange rates and currency—apply.
Extra Return Policy Points for J.Crew Retail Stores
J.Crew return policy has a few additional rules for J.Crew retail stores—these don't apply for J.Crew Factory shops:
To return fine jewelry items, call +1 800 261 7422 and follow the instructions. The company doesn't offer repayment for those products in stores
You can return commodities delivered by marketplace vendors only to them
Cross-border returns aren't available outside North America. For check payments, you'll receive a refund in cash
Extra J.Crew Factory Return Policy Points
The J.Crew Factory return policy has a few additions. These rules apply only to chain stores of J.Crew Factory. They are:
Refunds take place in the original payment method
You can't return orders made online or via phone to a J.Crew store or a J.Crew Factory retail location in Canada
When you ship the item, processing takes some time. Allow up to two weeks for your balance to be restored from the day when the retailer receives your package.
What Is the Deadline for Returning the Products?
To be eligible for the full refund or exchange, you need to return merchandise no later than 30 days following the transaction. Unless agreed or stated otherwise, the compensation will be in the form of original payment.
Can DoNotPay Assist Me With Product Returns to Other Stores?
DoNotPay's Returns feature can help you deal with various merchants. Consult the following table for the return policy details of some of them:
Want Your Money Back? Rely on DoNotPay!
The world's first robot lawyer can help you get your hard-earned money back in several ways. Are you dissatisfied with a product or service you paid for and want to request a refund? Do you want to request a late delivery refund? No problem—DoNotPay will do that in your stead! Do you think that you may have missing money and want to claim it? We can assist you in finding it!
No matter the issue, DoNotPay is your shortcut through bureaucratic hurdles. Our AI-driven app can help you dispute your parking tickets, get refunds and compensation from airlines, cancel any subscription service in a flash, and so much more!
What Else Is DoNotPay Capable Of?
Being your personal AI-powered assistant, DoNotPay can help you get rid of:
Are you sick and tired of big companies not taking their customers seriously? Our app will lend you a helping hand in the process of suing them in small claims court.
Do you want to skip waiting in lines at the DMV, jump the phone queue when reaching customer service, get help with paying your bills, or get copyright protection for your work? Sign up for DoNotPay to complete these tasks and so much more!