How To Find a Notary in Madison, WI, Using DoNotPay
Finding a notary in Madison, WI, to add legal weight to your documents can be both difficult and pricey. Whether you need to notarize a will, an affidavit, or any other document, DoNotPay will turn the process into a breeze and show you how to do it all online.
Find out how to notarize any document with an online notary in Madison, WI, without leaving the comfort of your home!
What Does a Notary in Madison, WI, Do?
A Madison notary adds legal weight to documents by doing the following:
Examining the signer's ID document to ensure no identity fraud is at play

Making sure that all parties are signing the document willingly

Witnessing the signing to make the process legitimate

Adding their

signature

and sealing the document with a notary stamp
Where To Find a Notary in Madison, WI
To find a notary, you can search online or check if certain public places in Madison offer notary services. Here are some websites and places where you can find a notary:
How Much Does a Madison, WI, Notary Charge?
According to the Wisconsin Statute, a Madison notary may charge you up to $5 for performing most in-person notarial acts. If you want to get your documents notarized online, you'll have to pay as much as $25.
DoNotPay's inexpensive monthly subscription will cost you much less. You'll be able to get documents notarized with ease, and you'll have access to all of our app's other products.
Some Advantages of Online Notarization
You may not find the cost of Madison notaries too expensive, but the in-person notarization process will take a chunk of time from your schedule. Even if you don't have a busy schedule, the process can be hectic if there's more than one party involved.
Nowadays, you can get your documents notarized online, which keeps both your wallet and your schedule intact. Online notarization also has some other advantages:
Online notaries use encrypted digital signing certificates that provide an extra layer of security

The whole process is recorded, which makes any suspicious activities easy to identify

Scheduling is easier as signers don't have to call notaries and go back and forth until they agree on a time slot

There are no fuel and travel expenses as you can complete the whole process online
Can You Notarize Documents Online in Madison, WI?
During the COVID-19 outbreak in 2020, the state of Wisconsin green-lighted remote online notarization (RON). Since RON has been implemented only recently, it's not certain if it will be available after the pandemic. The law changes frequently, so it's best to check the latest info before you schedule your online notary appointment.
Online notarization allows notaries to perform notarial acts without being physically present in the same place as their clients during the signing of documents. They can complete the notarization online via an audio-video call in real-time. In such cases, Madison notaries must be located in the state of Wisconsin, while their clients can be in any state.
To perform notarization online, notaries in Madison, WI, must:
Use an approved online platform

Be able to see and hear their clients during the whole process

Use a digital signature and seal

Record the whole process of the notarization
Online notaries in Madison can notarize:
Testamentary trusts

Living trusts

Marital property agreements

Authorizations for disclosure of health care information

Health care powers of attorney and living trusts
How To Notarize Documents Using DoNotPay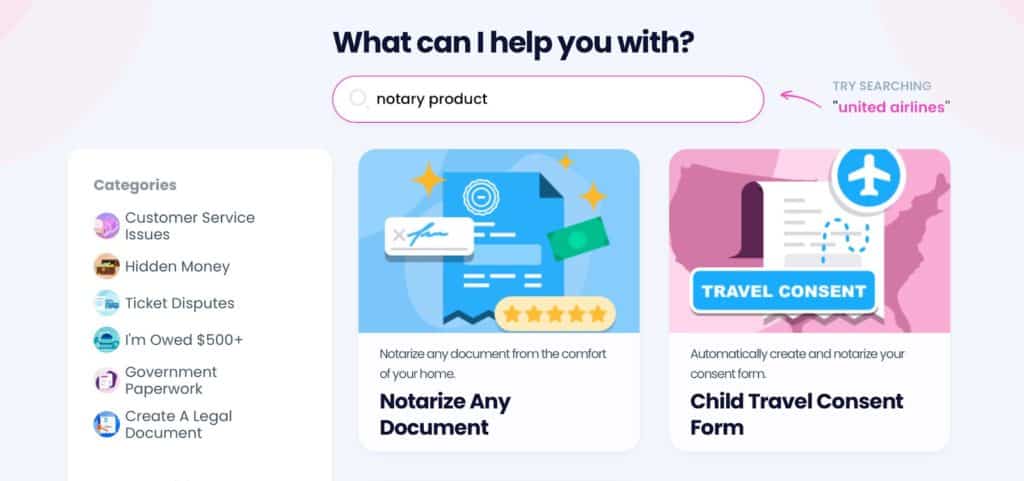 In case you want to notarize your documents online, DoNotPay has got your back. Our AI-based app will find a notary for you and help you make an online notary appointment with ease. The process is simple, and all you have to do is:
Find our

Notarize Any Document

product

Upload the document that you wish notarized

Type in your email address

Follow the link you receive from us via email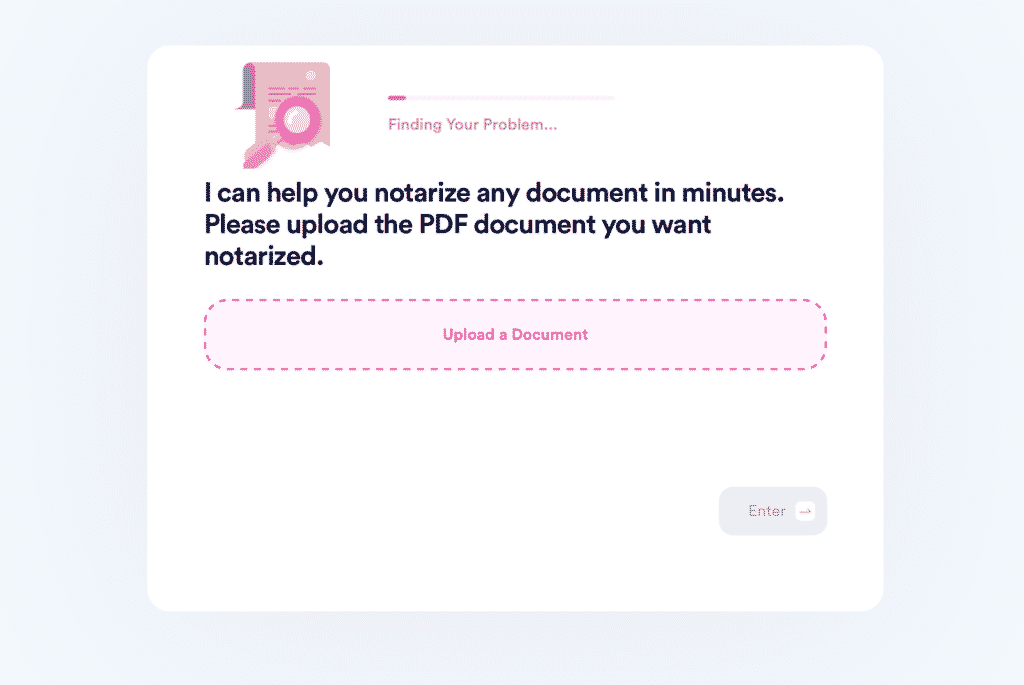 You'll be able to schedule a notary appointment in minutes, and even if your state doesn't allow online notarization, we can still help by matching you with an out-of-state notary. Check out our other articles on notarization in various states, such as:
DoNotPay Also Helps You With Creating Documents
DoNotPay provides much more than assistance with document notarization! Whether you need to create legal documents from scratch or fax them, our app has your back! In case you need a notarized prenuptial agreement, for example, you can use our app to create one, e-sign it, have it notarized, and fax it to someone in an instant!
If you want our app to generate a tailor-made legal document for you, all you have to do is:
Type in the name of the document that you wish to generate

Answer a few questions to personalize it
You'll be able to download, print, mail, or fax the generated document straight from our app.
DoNotPay Helps You Deal With Various Problems Worry-Free
DoNotPay has developed a wide variety of products you can use to manage numerous tasks.
Do you want to get a refund from a company? Are you wondering whether you can request compensation from airlines for poor Wi-Fi or canceled flights? Is hiring a lawyer to draw up legal documents too expensive for you? Sign up for DoNotPay and solve your issues in a matter of minutes!
Use our AI-powered app to get rid of robocalls, spam emails, and text messages.
Need help locating and canceling all your unused memberships? DoNotPay has a product for that too!
Prepare for your driving test using our Government Tests Prep feature and schedule a meeting with the DMV to take the test through the same app. We can even help you claim your car insurance or warranty and contest parking tickets in a flash!
Learn How To Protect Your Privacy With DoNotPay
Protecting your personal info online can be challenging but not impossible. The next time you come across a service that requires phone verification, make sure to use our Burner Phone product and have us generate a fake phone number you can use.
Our virtual credit card can help you sign up for free trials without having to disclose your name, email address, or credit card info.
Are you thinking about connecting with an inmate pen pal? Make sure to keep your real address a secret by relying on DoNotPay. Besides helping you send letters to inmates, we can also receive mail from the prison on your behalf, scan each letter, and send it to your email address.