Is a Mobile Notary in NYC the Right Choice for You?
When you are in need of getting your documents notarized, you do not have to waste lots of time searching for a notary public, preparing documentation, and driving from one part of New York to the other. While a mobile notary in NYC can be a good solution to your lack of time and logistic issues, there's an even more convenient notary service that you can use.
to get answers to your notary-related questions and get your documents notarized remotely.
What Does a Mobile Notary in NYC Notarize?
A mobile notary in NYC can notarize different legal documents and contracts, including some of the following:
Escrow agreements

and documents

DMV documents

Adoption papers

Affirmations

Trusts

School records

Loan documents

Health care directives

Passport and visa authentications
Where Can You Meet With a Mobile Notary in NYC?
The greatest advantage of mobile notaries is that they can come to any suitable and sensible location that you agree on, such as:
Hotels

Homes

Offices

Airports

Hospitals

Nursing homes
Keep in mind that mobile notary fees are higher than the fees of regular notaries as traveling notaries charge for their commute and time.
A Mobile Notary in NYC for an Extra Fee
You can expect the following regular, in-office notary fees in New York:
$0.75 for protests

$2.00 for:

Oaths

Jurats

Proofs

Affirmations

Acknowledgments
While these prices are common for regular notaries public, if you would like to hire a mobile notary in NYC, you will have to count on significantly higher fees. Here is a review of some travel fees:
Mobile Notarization

Travel Fees

Weekdays

During the day: $80–$180

In the evenings: $100–$210

During nights and early mornings: $130–$290

Weekends

During the day: $100–$200

In the evenings: $120–$220

During nights and early mornings: $150–$310

Holidays

$30 on top of weekend fees

During COVID-19

$30 on top of the travel fees

Bilingual mobile notary

$50 on top of the above-listed fees

Witness

$20 less than for a mobile notary (if a mobile notary brings a witness and the notary's price is, for example, $100, you will have to pay $80 to the witness)
The listed prices vary depending on the location where you would like a mobile notary to visit you. It means that it is not the same if you would like a notary to come to one of the airports, Manhattan (below or above 96th Street), or a suburban area.
Other Types of Notaries Public in New York City
Apart from mobile notaries, here are other available notaries you can choose from:
Regular notaries

notarize documents in person. To use their services, you will need to visit their office once you have set up an appointment

Notary signing agents

usually only handle loans documents and work for financial institutions

Online notaries

notarize your documents remotely via a live audio-video call
Where To Find a Notary Public
To look for a notary in the Upper East Side or any other part of New York or the USA, you can visit the following places:
You can also use the following websites for your search:
Need a 24-Hour Notary in NYC?
Some notaries public provide 24/7 notary services, which is convenient if you:
Do not have enough time during the busy day

Urgently need to get your documents notarized outside regular business hours
While lots of mobile notaries offer notarization all day (and night) long, you can end up with a hefty sum for their services.
Another option you can consider is to hire an online notary to perform remote online notarization regardless of the location and time. With these notaries, you do not have to worry about:
High travel fees

Risking your health since you do not need to be with a notary in the same room

Getting to a notary's office on time during rush hours as the appointment is online
to connect with an online notary quickly!
Rely on DoNotPay
To Get Your Document Notarized in No Time!
You can schedule an appointment with an online notary public via DoNotPay!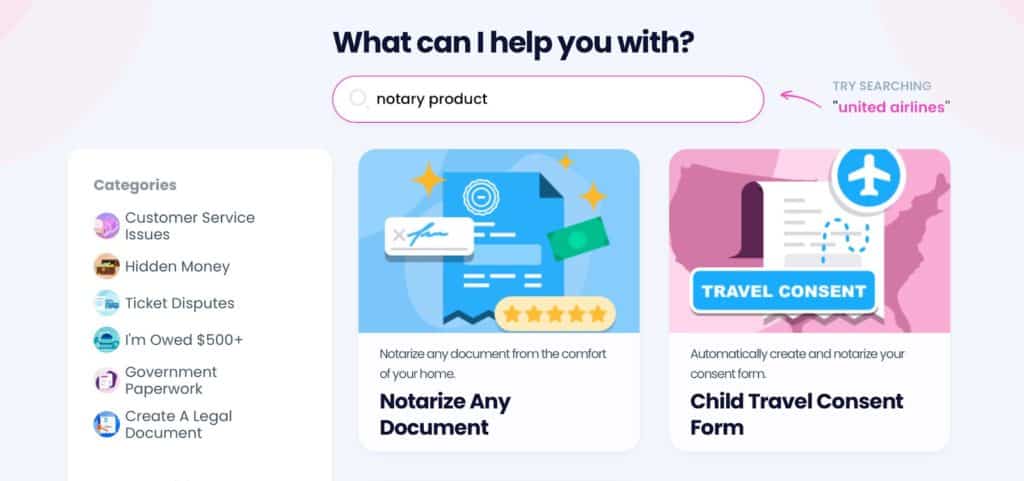 How can you do this? and:
Choose the

Notarize Any Document

feature

Upload the document for notarization

Provide your email address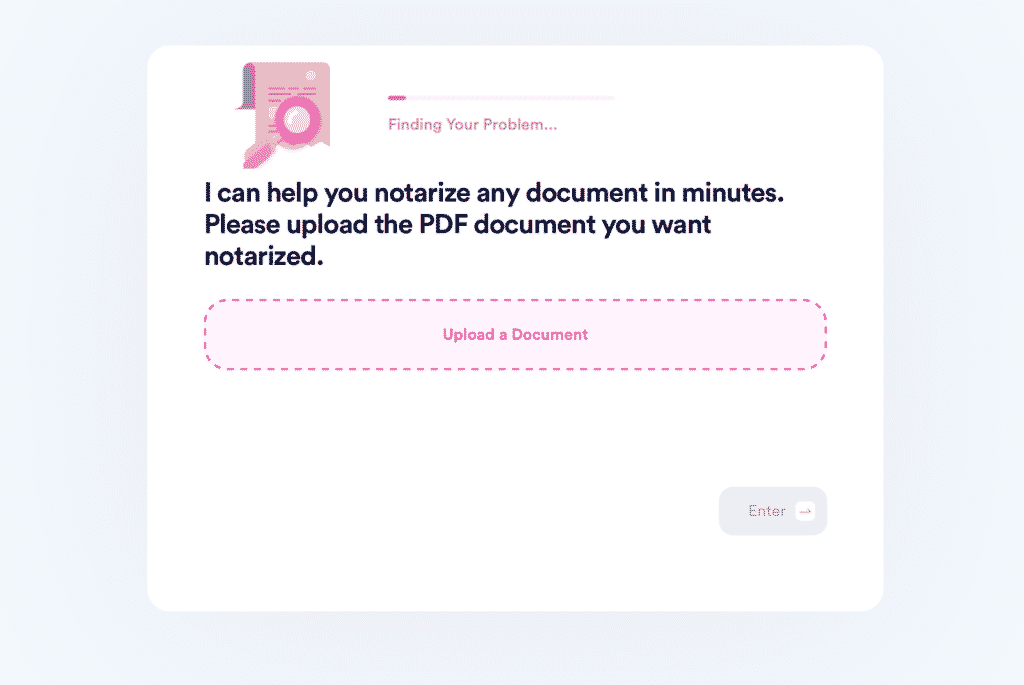 We will send you an email with a link to book an appointment with an online notary.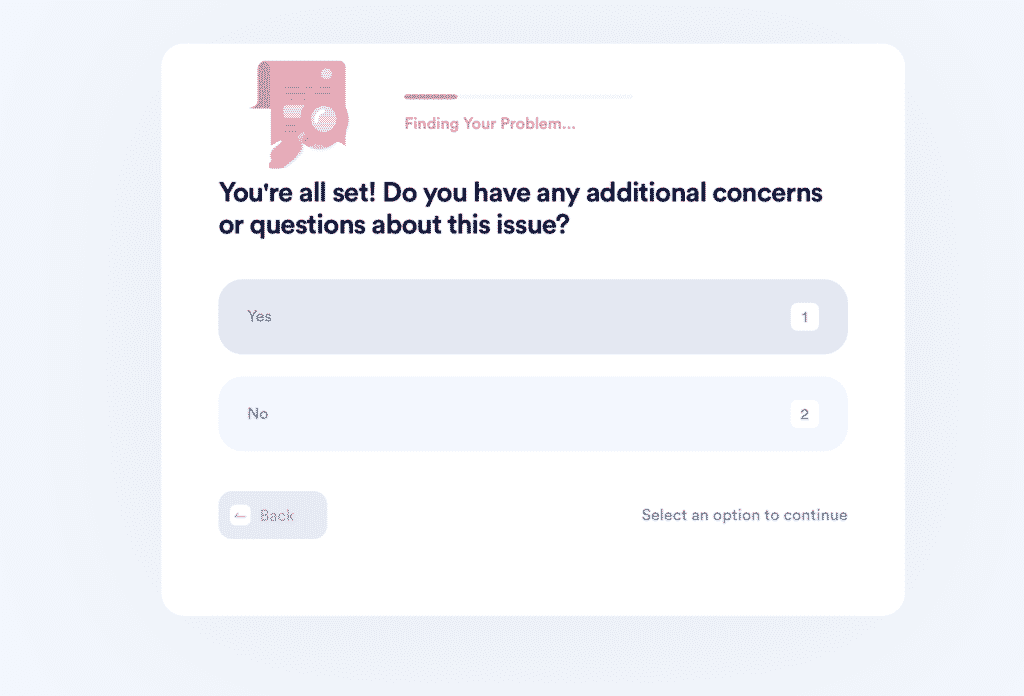 At the agreed time, an online notary will witness and verify your signature and notarize your documents remotely. You will know the process is complete once the notary puts the signature and stamp on the document.
Facing Financial Issues? DoNotPay Can Take the Burden Off Your Shoulders
If you need to count pennies at the end of each month, DoNotPay is here to help you get a payment extension and pay your bills worry-free.
Prospective students who struggle to cover their university-related costs can also rely on DoNotPay to request a college application fee waiver.
Do you think that your property taxes are too high? Use our app to reduce your property tax bill as effortlessly as possible.
Get Rid of Spammers For Good!
Are spam texts and emails cluttering your inbox? DoNotPay has a few products you could benefit from! Rely on us and get rid of spam in less than two minutes. If shady robocalls are testing your patience, you can block them with our help and request robocall compensation right away.
To avoid providing your real phone number when signing up for online services, you should choose our Burner Phone feature and use the number we provide.
What Else Can DoNotPay Assist You With?
DoNotPay boasts many useful products that help millions of Americans handle their everyday hurdles in minutes.
With us, you can prepare for any government test for a low monthly fee or send online faxes in the blink of an eye.
Do you have a friend or relative who's serving time? Use our mailing service to send letters to inmates with no hassle.
Learn how to fight workplace discrimination through the same app!
Log in to DoNotPay and solve any administrative issue—including setting up an appointment with the DMV and filing an insurance claim—by following a few simple steps.