Is Your FanDuel Account Suspended? DoNotPay Will Help You Get It Back
Millions of people are using FanDuel to bet on their favorite teams. The betting service does everything to keep its fanbase happy, but an occasional suspension or ban can cause worry.
Is your FanDuel account suspended? If you want to get back to betting, there is a solution. The suspension won't cut your ties with FanDuel if you know how to react to it and how to appeal the decision.
We will revise why your account was suspended, how to get in touch with FanDuel reps, and how DoNotPay can help you get your case prioritized.
Why Is My FanDuel Sportsbook Account Suspended?
The reason behind suspension may seem unfair, but FanDuel needs to follow up on its terms of use to respect the federal legislation. You'll know that you triggered its sensors if your screen displays a Your account has been suspended message.
The most common reasons for suspension are:
Using false information to create an account
Having multiple accounts
Using a VPN
Detecting suspicious activity
False Information
All wins through online betting services are taxed by the federal government. Providing false information on FanDuel will make the tax data falsified, which is a serious crime. To avoid legal problems, the following information needs to be correct:
Name
Address
Date of birth
Email address
Phone number
The last four digits of your Social Security number
When FanDual finds that you entered incorrect information, it can suspend you until you validate your identity and prove that you've made a mistake.
Multiple Accounts
Betters can't have multiple accounts on the platform. FanDuel can spot your wrongdoing based on your IP address, credit card number, and SSN. If you opened a second account unknowingly, that can cause a suspension or ban. You can try sorting it out and get unbanned, but you will need a strong appeal letter to make it work.
VPN
Online betting services aren't legal in every U.S. state. If you use VPN to trick FanDuel into thinking that you are in a different state, it will block you. To bet on this service legally, you need to be located in one of these states:
Colorado
Pennsylvania
Illinois
Virginia
Michigan
Indiana
West Virginia
Tennessee
New Jersey
Iowa
FanDuel also announced that if your Pennsylvania, Indiana, or New Jersey account was suspended before August 17, 2020, for any reason, it will be suspended again.
Suspicious Activity
If there is any sign of hackers trying to access your account, FanDuel will suspend it. This is its way of keeping your account safe. You will be able to get it back, but first, you must contact customer support and change your password.
How To Restore Your FanDuel Suspended Account
To get back on the betting platform, you need to discuss the matter with customer support. You can get in touch with them by:
Explain what happened, and they will tell you what caused the suspension. You can expect to receive a response within a day or two. After that, you should make your case and give them a reason why they should lift the suspension.
The issue you may encounter is that you keep receiving auto-generated responses. When you don't have a rep to talk to, your clarification can be dismissed.
To make sure that your appeal is addressed as soon as possible, you should subscribe to DoNotPay.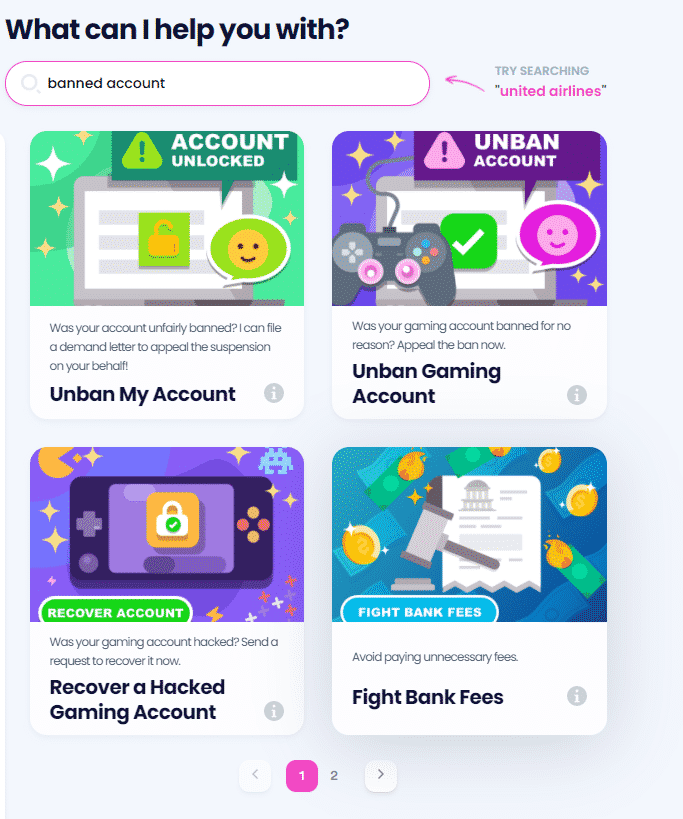 How Can DoNotPay Help You Lift the Suspension?
Our nifty app can create a valid demand letter that will get the FanDuel support team to read and consider your suspension appeal. It will stand out among the rest of the emails and web requests and give your claim legal weight.
To get your demand letter, you just need to:
Click on the Unban Gaming Account product
Answer the chatbot's questions about:

The name of the service—FanDuel, in this case
The date when it suspended you
Your current address
The reason behind your suspension
Your refund request—if you want to make one
Your username
If you think that this is a case of discrimination and you fall under the state and federal protected classes, we will mention that in the letter to strengthen it.
The final step for you is to sign the document digitally. We will take it over from there and generate a customized and professional letter.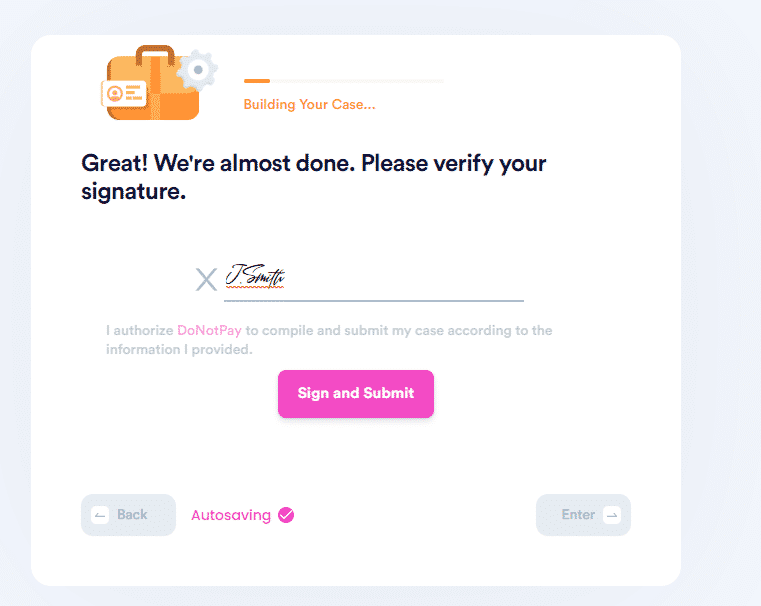 You can use our app to appeal to FanDuel's initial decision about your suspension. If you've already tried lifting the suspension but the platform refused it, know that the decision is final.
DoNotPay Can Take Care of Locked, Blocked, and Banned Accounts
With or without a good reason, accounts on social media, game servers, or other services get suspended or banned daily. When this happens, you can take your chance with customer service, or you can rely on DoNotPay to get your appeal noticed.
If you want to know more about getting unbanned or lifting suspensions, our guides can fill you in on the details:
DoNotPay Makes Your Troubles Go Away
If you want an app that gets the job done, subscribe to DoNotPay! We have various features that can help you with almost anything—from canceling subscriptions and filing insurance claims to getting in touch with inmates!
It doesn't matter if you need help with bureaucracy issues or with everyday struggles because DoNotPay is your go-to app! We can help you:
Protect Your Customer Rights With DoNotPay
Have you been wronged by a company? Why not sue it in small claims court with our AI-based app? We can also help you claim any warranty or file an item return request in a few clicks! Trying to reach customer service representatives, but the phone keeps ringing? Your virtual assistant can help you jump the queue for any company in the blink of an eye!