The Costco Optical Return Policy Explained
Don't feel like bothering with wordy return policies that fail to make it clear if the particular item is eligible for the return? The terms of the Costco Optical return policy cannot be found on the official Costco website, but we dug a bit deeper!
In case you purchased optical aid (glasses, lenses, frames, and contacts lens) from Costco's internal pharmacies or opticians and it did not serve you, you were probably wondering whether the company accepts returns of such merchandise. We've shed some light on it and will show you the easy way to initiate a return request—using DoNotPay!
We can also help you decipher the following companies' return policies:
All About the Costco Optical Return Policy
According to the Costco optical return policy, different terms apply based on what kind of optical aid you would like to return, i.e., whether it is:
Prescription glasses
Non-prescription glasses
Contact lenses
Prescription Glasses
Based on the Costco eyeglasses return policy, Costco Optical does not accept returns or exchanges of prescription glasses or sunglasses as these are regarded as personalized items. The only exception to the rule is if Costco made the wrong prescription. In such instances, you would have to schedule an appointment so they fix the error.
Non-Prescription Glasses
According to the non-prescription Costco glasses return policy, these items are covered by Costco's 100% satisfaction guarantee. This means you can return such glasses anytime. For exchanges, the return window varies between:
Contact Lenses
You can return your contact lenses to Costco Optical within five years from the purchase date, as long as they are not opened, used, or damaged. Costco Optical offers trial lenses so you can make sure the particular brand is the right choice for you before the purchase.
How To Return a Costco Optical Product
To return contact lenses or non-prescription glasses, the Costco Optical return policy offers:
Warehouse returns
Website returns
Warehouse Returns
To get an immediate refund, you can opt for returning the item to the closest Costco location by following these steps:
Have your member's card ready (bringing the receipt or original product packaging just in case would also help but is not mandatory)
Bring the product to a Costco warehouse
Reach out to anyone from the Member Services Team for assistance
Website-Initiated Returns
To initiate a return process on the Costco website, do the following:
Log in to your Costco account
Click on Orders & Returns
Choose the Return Items option next to the selected order
Follow the instructions and submit the request
Check your email for a return label and send the product back to the closest warehouse
Return a Faulty Product to Costco Optical With Ease! Use DoNotPay!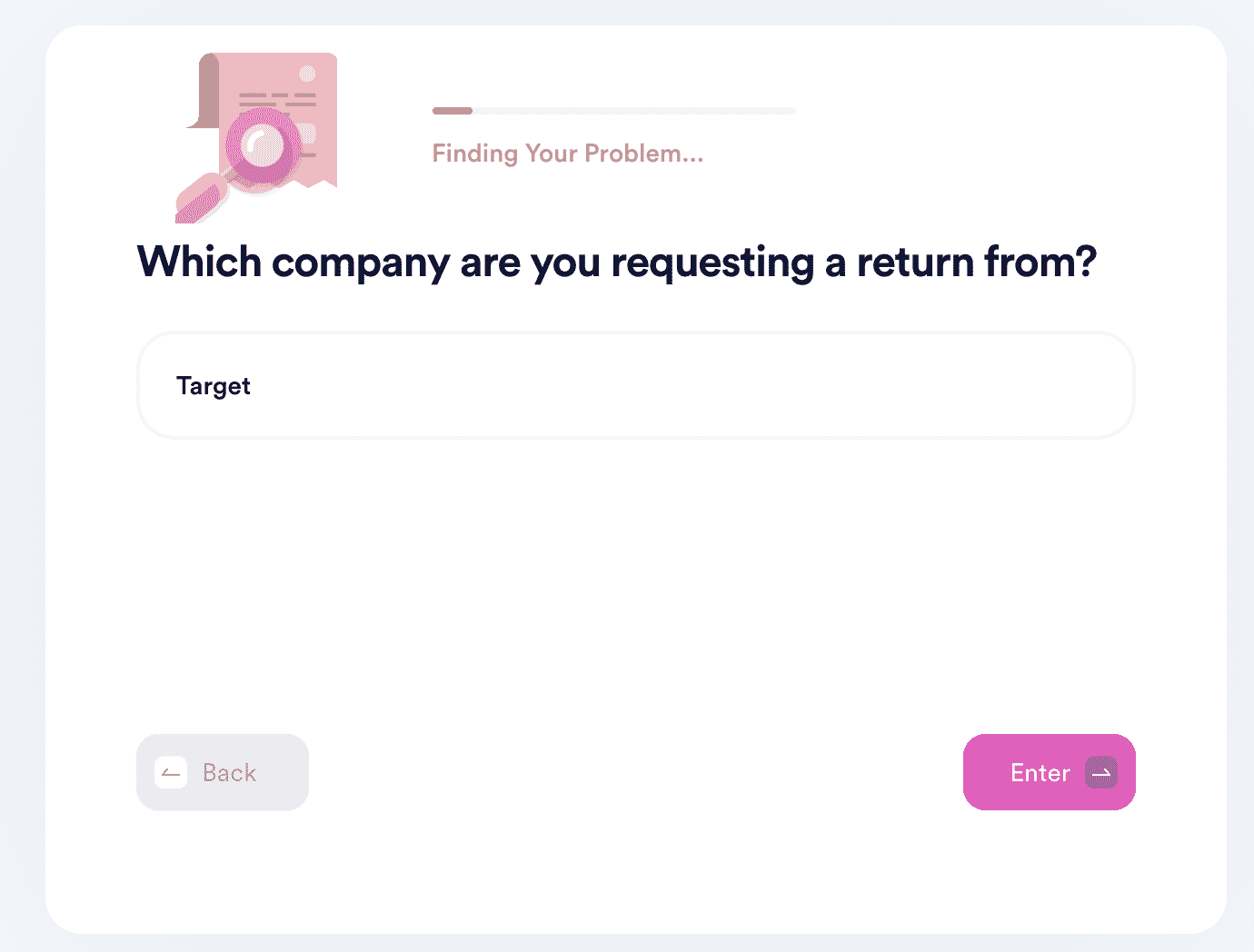 If you feel uncertain over whether your return request will be addressed, try DoNotPay—we will set a deadline for the company to respond to your request and provide you with a free shipping label! Using any web browser, do the following:
Look up the Return My Purchase product
Answer several questions about your purchase and provide photos if applicable
Submit the request
Apart from helping you out with the Costco Optical return policy, here are other return policies we can guide you to:
Demand a Refund for Your Faulty Item With DoNotPay
If you'd like to know when exactly the company will issue a refund for an order sent back via mail, DoNotPay can lend a helping hand once again! Here's what you should do to get a fast refund:
and find the File a Chargeback feature
Click on Get Protected
Take a quick questionnaire about your purchase
Click on Sign and Submit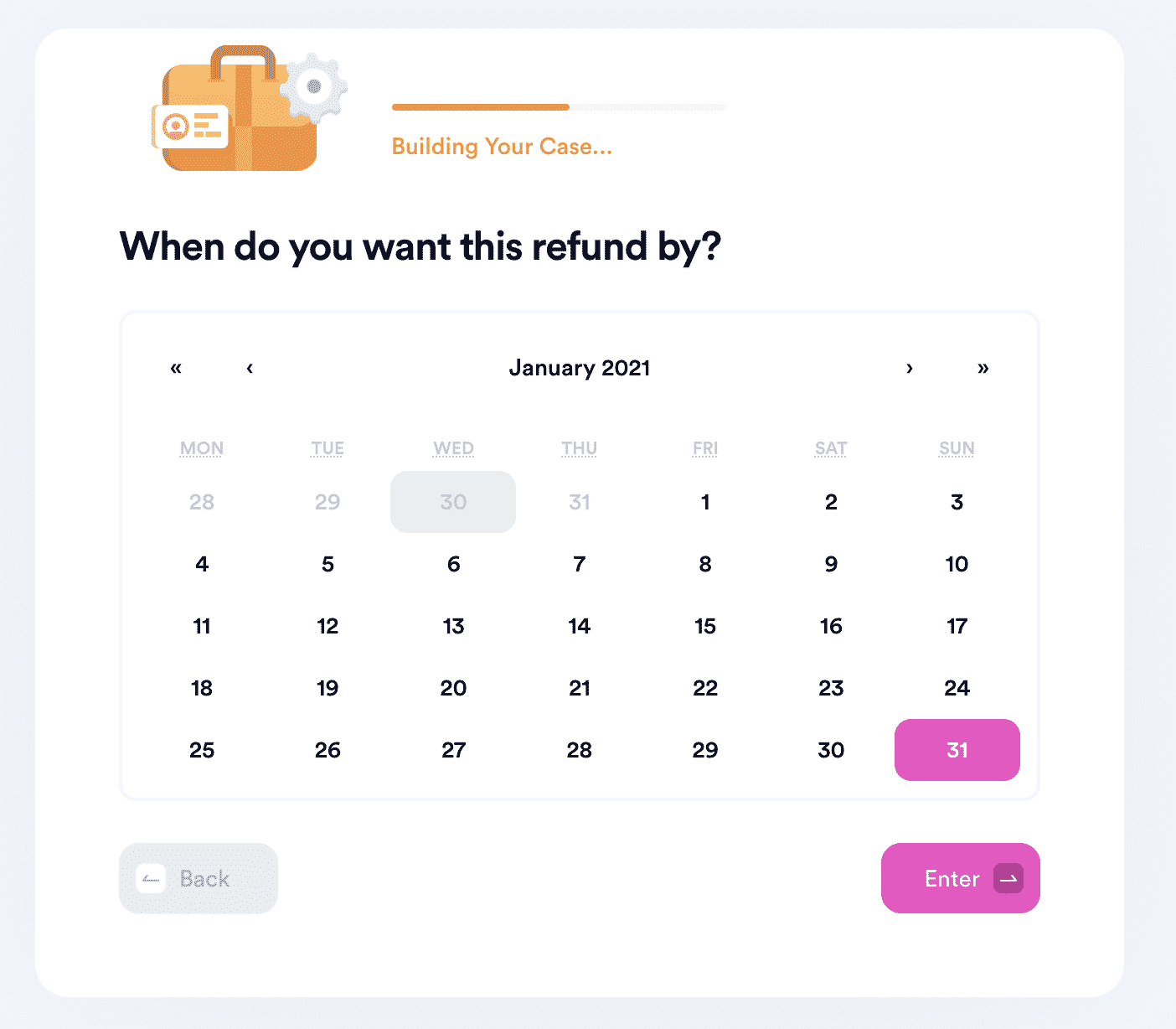 The Company Doesn't Want To Refund the Damaged Item? We'll Help You Get Money in Other Ways
If the company you're dealing with refuses to issue a refund, you can take it to small claims court with your personal robot lawyer assistant. We'll create any legal document you may need for the lawsuit, have it notarized remotely, and fax it to anyone you specify in our short questionnaire.
Is there anything else you'd like us to help you with? No problem—rely on our AI-powered products to save the day:
Draft a divorce settlement agreement

Create a power of attorney document
Our Array of AI-Driven Products Doesn't Stop There
You can count on DoNotPay to lend a helping hand no matter what kind of struggle you're dealing with. Need financial assistance? Check out how our app can lower your utility bills and property taxes, appeal your parking tickets, get you a refund from any company or airline, find your unclaimed money, get you free raffle tickets, check your gift card balance and turn it into cash, and so much more!
Dealing with a noisy neighbor or a creepy stalker? Report them using our app! Want to get a refund for a late or missing parcel? Say no more—we'll help you get what's rightfully yours in mere minutes.