How To Check Safeway's Gift Card Balance in an Instant
It's tricky to use the exact amount on a gift card, and it's totally normal to have a few dollars remaining on your card. Can you return your gift card for cash or sell the gift card to someone else? DoNotPay can provide the answers on how to check Safeway's gift card balance and get your leftover cash back in a few simple steps!
What Is a Safeway Gift Card?
Safeway gift cards are cards to gift to your family, friends, or colleagues, and they are available in both physical and virtual formats. They can be used to buy everyday groceries from department stores. It is not a credit or debit card, and you cannot change the original value of the card.
How To Get a Safeway eGift Card
To get an electronic Safeway gift card, you need to identify the recipient first:
If the recipient is you—Click on Who is the gift card for and select For me. Your gift card will be sent to the email address listed in your account. Once you receive the card, follow the instructions provided to redeem it
If the recipient is someone else—You can buy and send an eGift card to other people by providing their email addresses in the Who is the gift card for tab. Pick the date when you want the gift card delivered—for example, the recipient's birthday
Where Can You Use Your Safeway Gift Card?
Besides Safeway, you can use your gift card at the following stores:
Tom Thumb
Albertsons
Carrs
Wons
Pavilions
Star Markets
Jewel-Osco
How Can I Check the Balance on a Safeway Gift Card?
You can check the available balance on your Safeway gift card in the following ways:
Ways To Check Your Available Balance
Brief Explanation
Visit any Safeway store

Walk into a Safeway store near you
Hand your gift card to the cashier
Ask them to check your remaining balance

Call the customer support team

Dial 1-888-413-5003
Ask to speak to a customer support representative
Provide your gift card number and PIN code
Request the agent to check your remaining balance

Go to their website

Head over to the Safeway website
Enter your gift card number and PIN code
Click on Submit
What Else Do I Need To Know About Safeway Gift Cards?
If you're new to Safeway's gift cards, there are some facts that you need to know:
Expiration date—Safeway gift cards do not have an expiration date, so you can use yours whenever you want
Reloading options—You cannot reload your gift card after spending it. If you have cash left on it, you can use it in combination with another method of payment to make a purchase
Exchange for cash—Currently, Safeway does not allow you to return your gift card for cash
Even though that might be Safeway's official policy, we can help you go around it based on local legislation. If you want to know more, and get your hard-earned money back in a few easy steps!
Can DoNotPay Help Me Get a Cash Back on a Used Gift Card?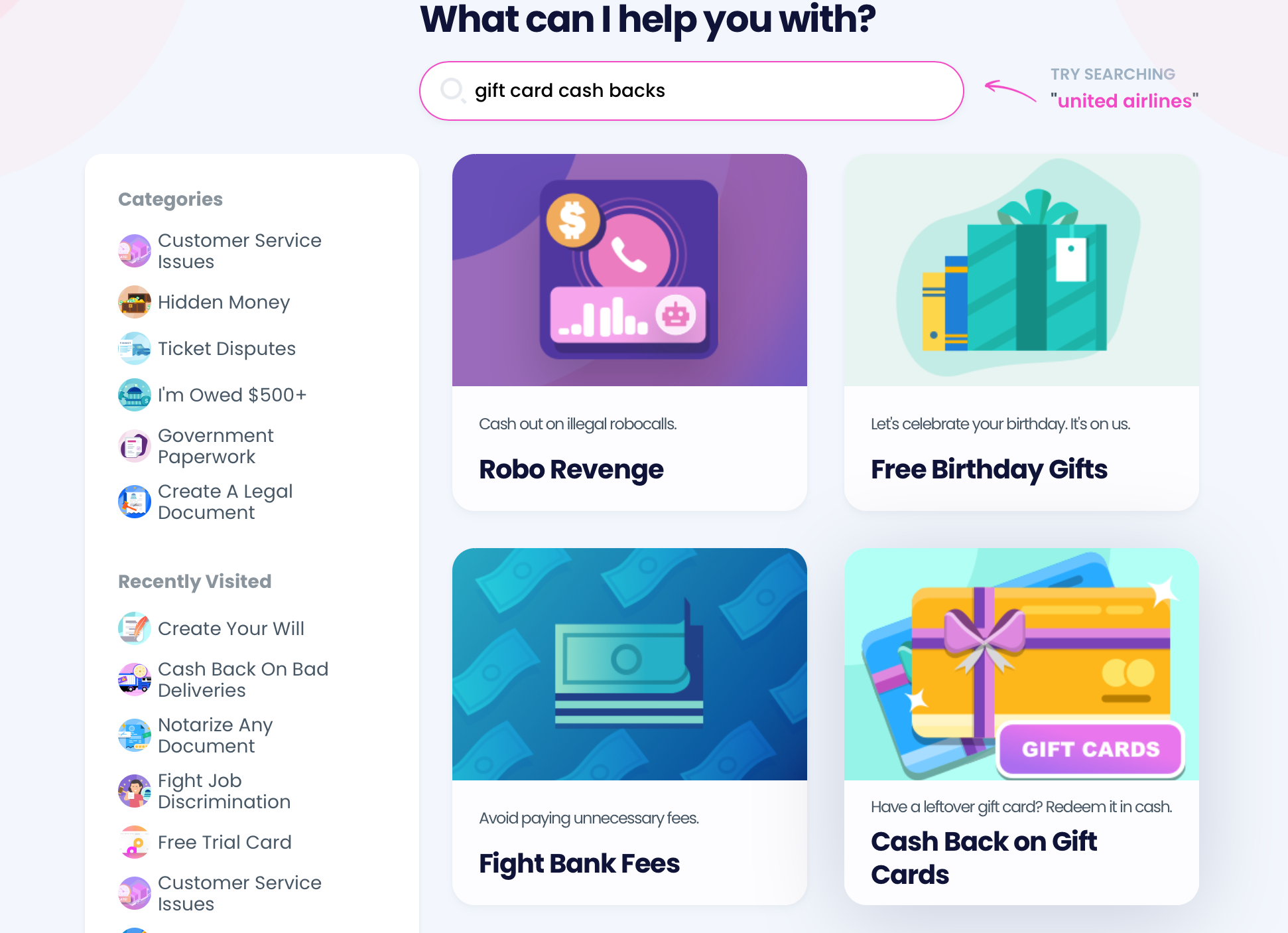 Do you have used gift cards stashed in your drawers that you can't let go of because they still have some cash? Use DoNotPay and get your cash back in the blink of an eye!
Here are the steps you need to follow:
in your web browser
Select the Gift Card Cash Back product
Type in the information on the card—company name, gift card number, PIN code, and leftover balance
You should get the money in the mail within 14 business days, provided that you're living in one of the 11 states (or Puerto Rico) that have gift card cash back policies. Even if you're not, we can send a request to Safeway's offices in one of those states and get your money back for you!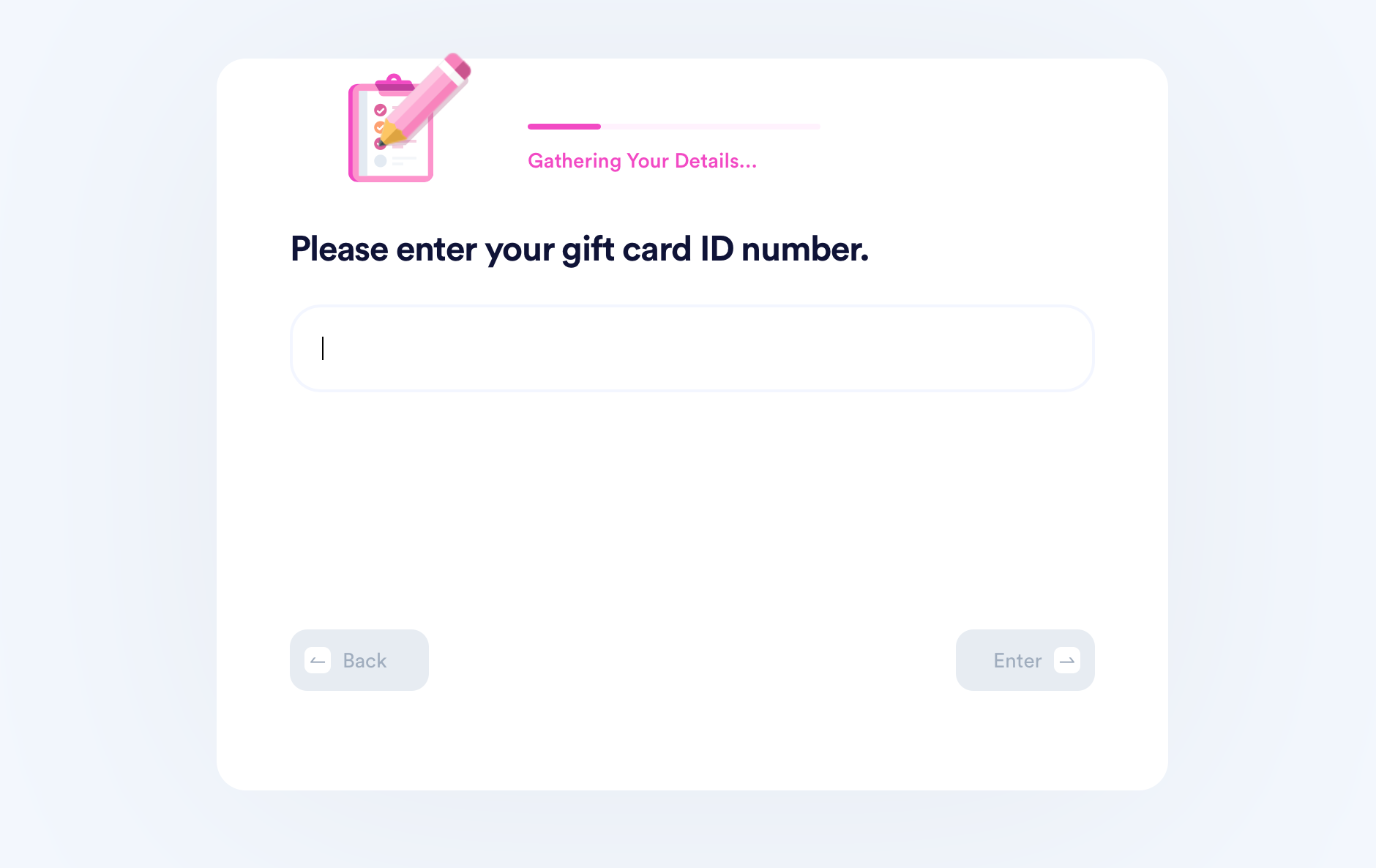 What More Do I Need To Learn About Cash Backs?
If you need more info on gift cards and cash backs, DoNotPay's knowledge base has an array of useful information on topics, such as:
What Happens if I Lose My Safeway Gift Card?
Your gift card has cash value and should be kept safe like any other payment method. In case you lose or damage your gift card, contact customer support immediately at 1-888-413-5003.
If you have not used the card or have a certain amount available on the card, the customer support representative will block your existing card and issue a new one with the same value.
Easy-Breezy Ways To Deal With Not So Breezy Issues
Administrative and similar tasks don't have to be as complicated as we've known them to be. With DoNotPay, dealing with paperwork and companies is done in a few clicks. Let the world's first robot lawyer help you:
Money Troubles? I Don't Know Her!
As our app's name says, DoNotPay's mission is to put a stop to losing money and overpaying. We will help you get your hands on free trials and snatch free raffle tickets. DoNotPay can also provide solutions for you to get help covering bills and reduce your property taxes.
If you want to get some additional funds, use our app to sign up for clinical trials. You may also take our practice tests to ace a government test and land a better-paying job.
It doesn't hurt to check whether you are owed some unclaimed money, and we can help you with the application.