ADP Account Suspended—Learn What You Can Do About It
ADP management and HR software can simplify your company's processes. When you get used to streamlining and automating procedures with the provided solutions, getting your ADP account suspended can cause a disturbance. What can be the reason behind this unfortunate event? Is there anything you can do to get your suspended account back? DoNotPay will explain it all!
Find out why ADP prevents users from accessing their accounts and what you can do about the issue. If you need to get back on this platform as soon as possible, subscribe to DoNotPay and we will make sure that your suspension appeal is prioritized.
Why Is My ADP Account Suspended?
Your ADP account can be suspended due to:
Inactive account for an extended time period
Restricted access
Violated copyright policy
Tampered software
Broken laws
Inactive Account for an Extended Time Period
To prevent fraud and account abuse, ADP suspends accounts when they are inactive for a long period. How many days need to pass before your account gets blocked depends on your user role and the last activity on your account.
Revise the table below to see if your account was suspended because of inactivity:
Type of User
User Didn't Log in For
Applicant
480 days since the account creation
480 days since the last login
30 days since password reset
Self Service
480 days since the account creation
480 days since the last login
30 days since password reset
Administrator
15 days since the account creation
365 days since the last login
15 days since password reset
Restricted Access
If you are an employee and you receive the suspension notice, the cause can be that you tried to access information that you weren't allowed to review.
If you think that this is the reason for suspension, contact your payroll department. In case they can't solve it, it is up to them to get in touch with the ADP Service Center.
Violated Copyright Policy
Within its terms of use, ADP asks its users to respect the copyright policy. You might have broken the rules and triggered the suspension if you did the following:
Modifying, copying, transmitting, distributing, displaying, selling, publishing, or using information available on the website for public or commercial purposes
Using ADP trademarks, logo, or other marks for any purpose
Tampered Software
If ADP detects that you've tampered with the software or information on the website, your account will be suspended until the reps investigate the issue. The activities that will get your suspended are:
Modifying, moving, adding, or deleting information on ADP's website
Decompiling, unlawfully using, or reproducing ADP software
Sharing trade secrets or proprietary information from the ADP website
Broken Laws
In case ADP suspects that you've broken a local, federal, or state law, it will suspend your account. You can't use the software to violate any laws or regulations.
How To Lift Your ADP Account Suspension
If you had your ADP account suspended, don't fret! You just need to take certain steps to appeal the suspension decision. The first one is to contact customer service. They will identify the reason behind your suspension and give you further instructions to solve it.
You can get in touch with the ADP reps in one of the following ways:
Call them at (844)227-5237
Use the live chat option on the website
If your account has been suspended due to inactivity, click on the reactivate your account link and follow the provided steps. If you are an administrator, you will need to contact the organization's administrator to solve this problem.
Do you want to make the process of lifting the suspension as simple and as fast as possible? !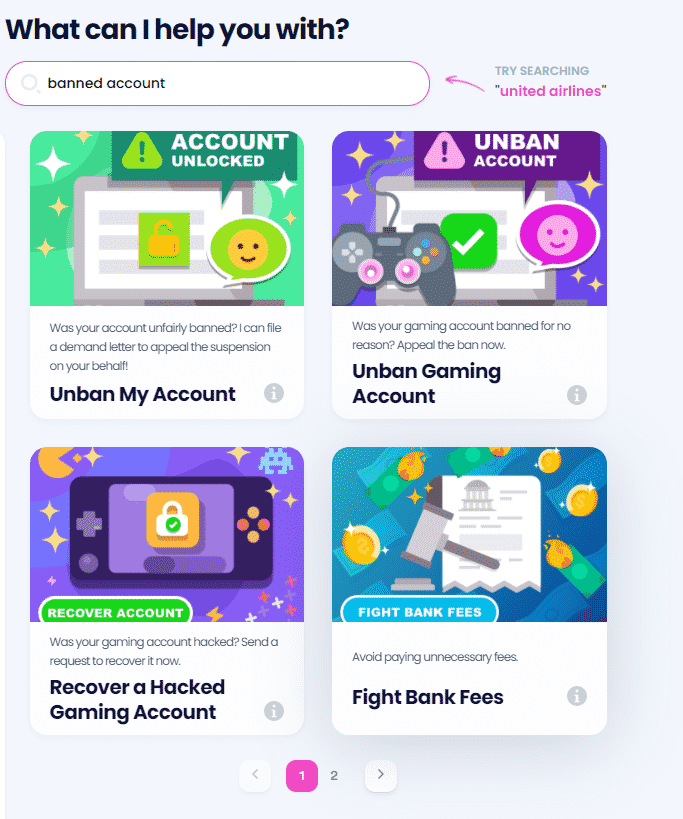 How DoNotPay Can Help You Appeal the ADP Suspended Account Decision
Our nifty app is the best solution for anyone who wants to reactivate their account hassle-free.
We can help you solve the suspension nuisance in a jiffy—all you have to do is:
Find the Unban My Account feature
Answer the chatbot's simple questions about your suspension, such as:

What the name of the platform that suspended you is
When the suspension occurred
What the reason for the suspension is—if ADP shared it with you
Whether you'd like to request a refund

Tap Sign and Submit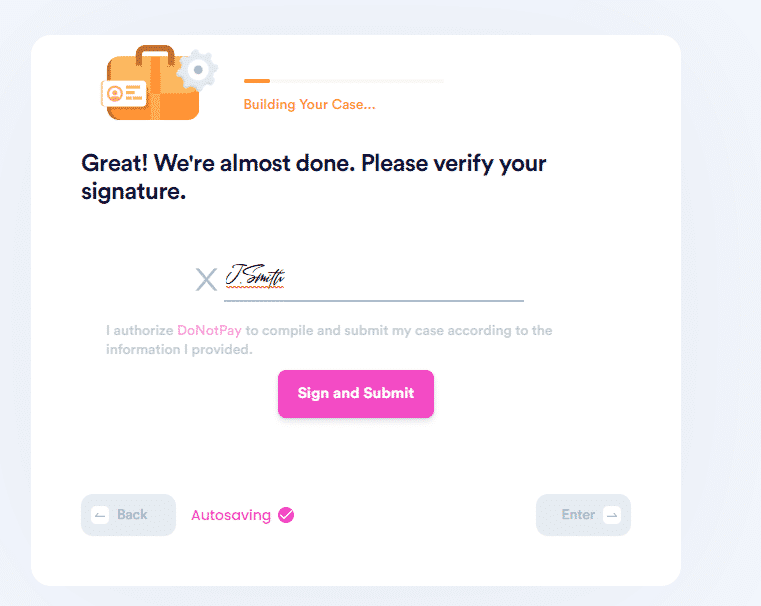 That's it! We will take over from here, create the demand letter, and send it to ADP. The service will have a deadline to address your request and provide you with a response.
DoNotPay Provides a Solution for Any Banned or Suspended Account
ADP isn't the only company that DoNotPay can help you with. You can use our app to get unbanned or lift suspensions from worldwide popular platforms, like Amazon and Facebook.
We also have the Unban Gaming Account product, which will help you if your PlayStation, Xbox One, or other gaming accounts get blocked.
If you want to learn more about how bans and suspensions work on different platforms, our helpful guides will lead the way:
Have Your Documents Created and Notarized in Less Than Five Minutes!
Why spend hundreds or even thousands of dollars on lawyers when the ideal solution is only a few clicks away?
DoNotPay saves the day by enabling you to generate numerous legal documents. Creating proper child travel consent forms, divorce settlement agreements, and powers of attorney has never been easier!
Our perks don't stop here—you can also have your documents notarized electronically from any location. Once you obtain a notary stamp and signature, your paperwork can be faxed online without outdated machines.
Explore Everything DoNotPay Has To Offer
Day-to-day tasks you must deal with don't have to be a burden or rocket science. Signing up for DoNotPay is your ticket to performing them the easy way! We offer a wide selection of products that don't cost an arm and a leg but do excellent work when it comes to solving your administrative issues!
Our services will help you: