Everything You Need To Know About How To Delete a Suspended Twitter Account
Getting rid of a suspended Twitter account is not as direct as deleting an active account. How do you delete it when you can't access the Deactivate your account option?
This guide will help you discover how to delete a suspended Twitter account the easy way. We offer helpful information about dealing with other suspended accounts and appealing suspensions so you can resolve the issues with any platform or company.
Possible Causes of Account Suspension
Twitter uses automated systems to detect any violations of its rules and any other issues that may become a problem for its community. Twitter may only state that you violated the rules without getting into details, but here are the common reasons for Twitter account suspension:
Spammy or fake account—at times, a real person's profile may be flagged as spam
Compromised account—this refers to the situation when an account appears to be at risk of being accessed without authorization
Abusive content—when the account violates Twitter rules by engaging in abusive behavior, such as posting threatening tweets
What Happens When Your Twitter Account Gets Suspended?
What you are allowed to do when your account gets suspended depends on the type of account suspension. For temporary suspensions, you may be restricted from certain activities, like tweeting, or not allowed to log in until you resolve the issue by following a specific procedure.
When your Twitter account is permanently suspended, you can't access it—but it exists on the platform's server. Other Twitter users cannot view your public profile, including your tweets, but they will see your account is suspended.
Deleting a Suspended Twitter Account
You cannot delete a suspended Twitter account directly. With Twitter's strict policies, you have only two options to delete a suspended account:
Send a request to Twitter's customer support
Unsuspend the account and then delete it
Send a Request to Twitter
Twitter gives you the option of requesting to deactivate or close your suspended account. To use this option, follow these steps:
Visit Twitter's Help Center
Select I'd like to deactivate or close my account
Complete the account access form that pops up and click Submit
Twitter will send you an email with more information about your request. They should also respond to your request with a resolution within a few days.
You can address your request to the contacts found in Twitter's Contact us section of their privacy policy as well, especially if you have concerns about its use of your information.
Unsuspend Your Twitter Account To Delete It
Unsuspending your Twitter account depends on the type of suspension, and you will need to learn how to get unbanned from Twitter first. Once your Twitter account is active again, proceed as follows to delete the account:
Open your Twitter app
Navigate to Settings and Privacy
Find the Account tab
Locate and click on Deactivate your account
Read the account deactivation details
Click Deactivate
Type your password
Click the Deactivate account button
Does that make your profile disappear instantly? Not yet. You still have 30 days in case you change your mind. Deactivating is the initial step for deleting a Twitter account. A deactivated account is just hidden from public view. It will be permanently deleted after the 30-day deactivation period.
Note that, in case you wish to use your current username and email address to sign up in the future for a new account, you should change them before deactivating.
What Happens When You Delete Your Twitter Account?
Here's what you should know about your deleted Twitter information:
Your information may still show up in search engine results because such sites index information as a third party
Your profile won't be available, but mentions of your account's username in other people's tweets will exist
If you log in during the 30-day deactivation window, your account will be activated
Twitter may retain some of the information on your deactivated account
Recover Suspended or Banned Accounts With DoNotPay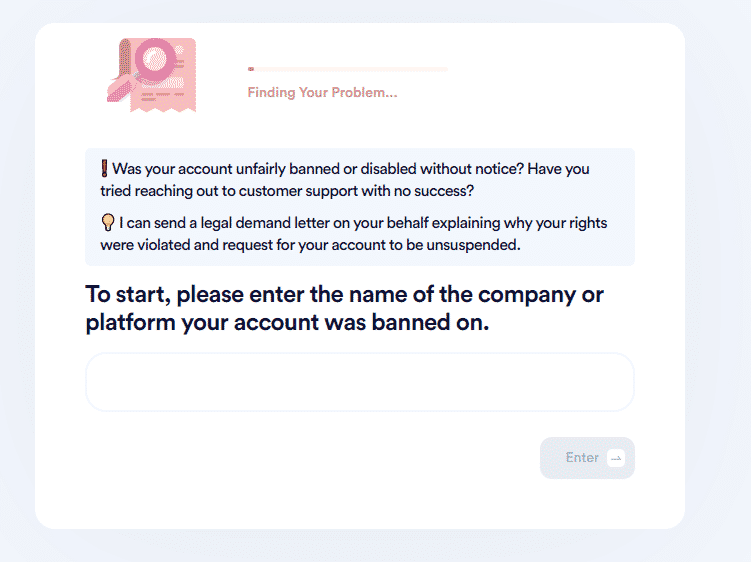 Sometimes you may want to recover your suspended or banned accounts on different platforms instead of deleting them entirely. DoNotPay can help you understand why your Twitter account is locked through our detailed guides and send a Twitter suspension appeal in your stead.
Even if you feel that you were banned from Facebook for no reason or you had your Snapchat account locked, you can rely on DoNotPay. All you have to do is:
Select the Unban My Account product
Answer a few questions relating to the banned account
Click Sign and Submit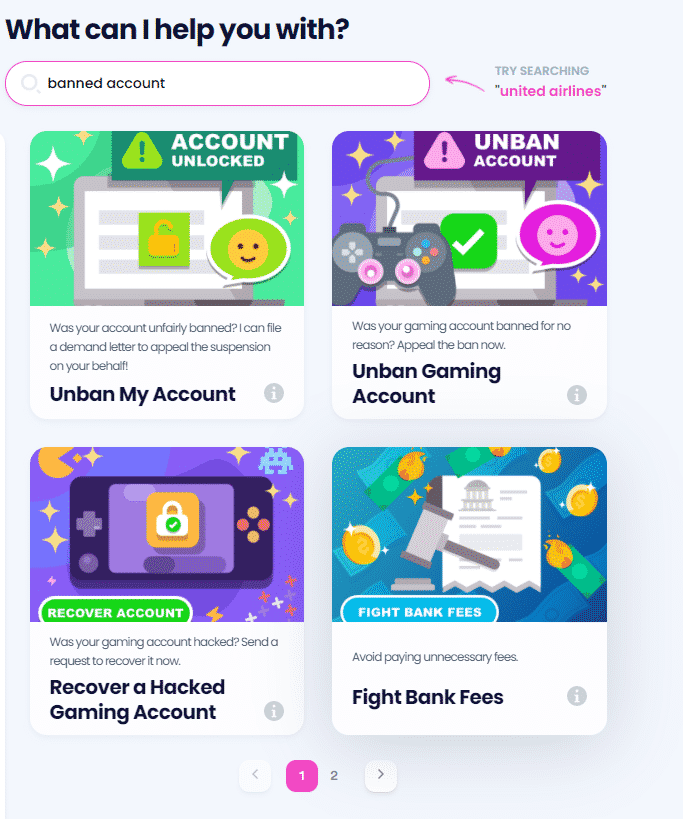 With companies getting so many emails or requests in a day, yours can go unnoticed. will ensure your request is seen and set a two-week deadline for the company to contact you.
Note that the Unban My Account product is effective when used to appeal the original suspension or ban. If you have appealed previously and the company responded, its decision is final.
Once you resolve issues with your Twitter account, check out some of our other guides that you may find useful:
Need Legal Assistance? DoNotPay Got You Covered!
Forget about getting a migraine every time there is an administrative task to handle. DoNotPay makes it easy and stress-free to deal with any bureaucratic issue that comes your way.
Not only can we assist you in drafting a legal document and getting it notarized, but we also help you:
Reduce your property taxes
Finishing Your Daily Errands Has Never Been Easier!
Looking for help with running errands? You don't have to spend hours trying to make a DMV appointment or contacting a customer service rep! Completing your day-to-day tasks stops being a burden once DoNotPay gets involved.
There is no shortage of errands we'll help you run for a small subscription fee, including:
Sign up for DoNotPay and avoid spending hours on simple daily tasks that can be done in a jiffy!