The Ultimate Summit Return Policy Manual
If you purchased a component from Summit Racing and are not pleased with your delivered item, you can return it and get a refund.
This article will reveal what's under the hood of the Summit return policy and show you how DoNotPay's platform is .
Peeking Under the Hood of the Summit Return Policy
Summit Racing has a Handshake Guarantee that allows returns of new and unused products for 90 days after the purchase. If your product falls into any of these categories—except in the case of warranty issues—they cannot be returned:
Used items—the return is void if there are signs of improper handling, installing, packaging, or shipping
Customized or personalized purchases
Batteries, paints, and other hazardous materials
Opened packages of software, video, and other copyrighted materials
Wheels and tires that have been mounted
Under the Summit Racing return policy, the customer bears all return shipping costs. Summit charges restocking fees if the customers return items after the 90-day window (but no longer than six months) or send back merchandise with visible signs of use. All applicable fees are deducted from the refund.
How To Return Unused Summit Items on Your Own
You have 90 days from the time of purchase to return any unused items, while defective items with a manufacturer's warranty come with a six-month return window. The Summit return policy allows customers to return items depending on how they purchased them:
Returning Summit Items by Mail
To return an item by mail, you will need to provide some information about your return and print a UPS return label if you don't have one. Log in to your Summit Racing account and open the Returns/Exchange Instructions page to start the process:
Click the Start Your Return button to see your orders
Scroll to the order containing the item you wish to return
Click Return or Exchange Items next to the order
Answer the questions and follow other on-screen instructions
The items you cannot return via mail include:
Hazardous materials
Oversized items
Items shipped using Truck Freight
Products not covered by the Summit Racing return policy
To ensure that your item gets back to Summit without any damage that could render it non-resalable, double-box your return with the original packaging before shipping it with UPS or FedEx. If you no longer have the double-boxing materials, the shipping company can help out with the packaging.
Returning Summit Items in Person
Summit accepts in-store returns for eligible items, even if they are bought over the phone or online. Just walk into any Summit retail store, and the staff will help you.
Ensure you have your receipt or your order confirmation details to make the return process easier. Use the Retail Store page to find the details of all Summit stores, including their addresses, phone numbers, and business hours.
How To Make a Shipping Claim for Defective Items
Returning items that arrived damaged will require you to submit a shipping claim online.
Follow these steps to submit a claim:
Log in to your Summit Racing account and navigate to the Orders tab
Scroll to the order that contains the defective item
Click on Problem With Your Order?
Select I have item(s) that are missing or damaged from the options provided
Click Next and follow the prompts and instructions to start the shipping claim process
When submitting a shipping claim, be as descriptive as possible. Give extensive details about the condition of the box on arrival, item damage, the color of the tape, etc. You will also be able to upload pictures of the packaging and the item when submitting your claim.
How Does Summit Issue Refunds, and How Long Do Refunds Take?
The refund method depends on how long ago a customer made a purchase and how they paid for it. The company issues most refunds to the original payment method—mostly credit cards, debit cards, and PayPal. Check out the time limits in the table below:
Original Payment Method
Time After Purchase
Refund Method
Credit or debit card
12 months or less
Original card
More than 12 months
Mailed check
PayPal
179 days or less
PayPal
180 days or more
Mailed check
Summit does not reimburse payments via wire transfer. If a customer paid using this method, Summit would contact them to arrange an alternative method.
If you return an unused item, it will take 7–10 business days to process and send your refund. For core or warranty-related returns, it may take longer than ten days. These time frames start counting after Summit receives your return. Customers will receive an email notification when their returned item gets to a Summit facility and another email when the company issues the refund.
How Can DoNotPay Make Your Return Process Smoother?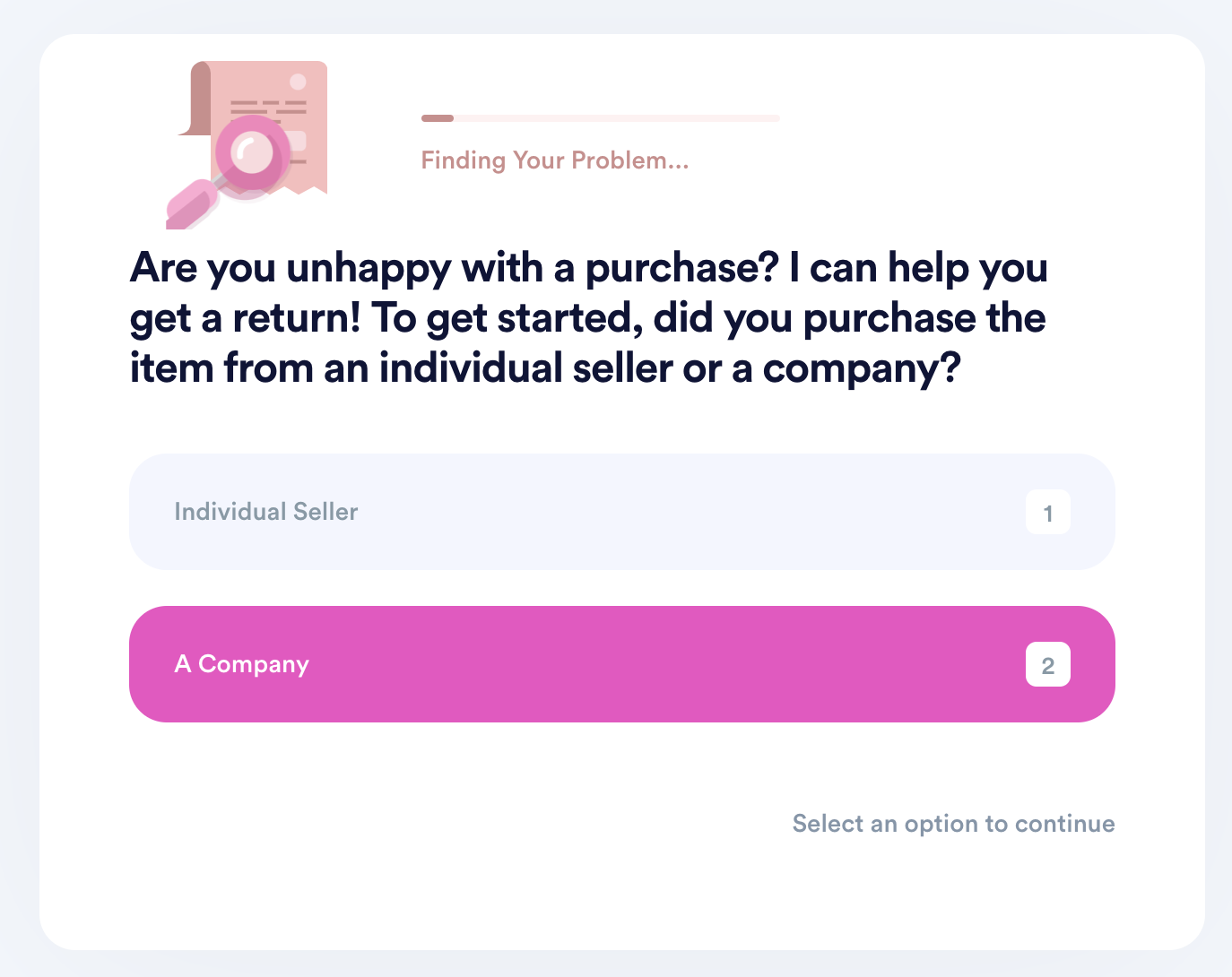 DoNotPay's Return My Purchase feature is an AI solution that takes the stress off your shoulders in a few clicks:
using any web browser
Select the Return My Purchase feature
Answer several questions
Submit the request
You will receive a custom return request letter containing a deadline by which the merchant should respond and process your return. You will also get a free return label to save on the return shipping fees.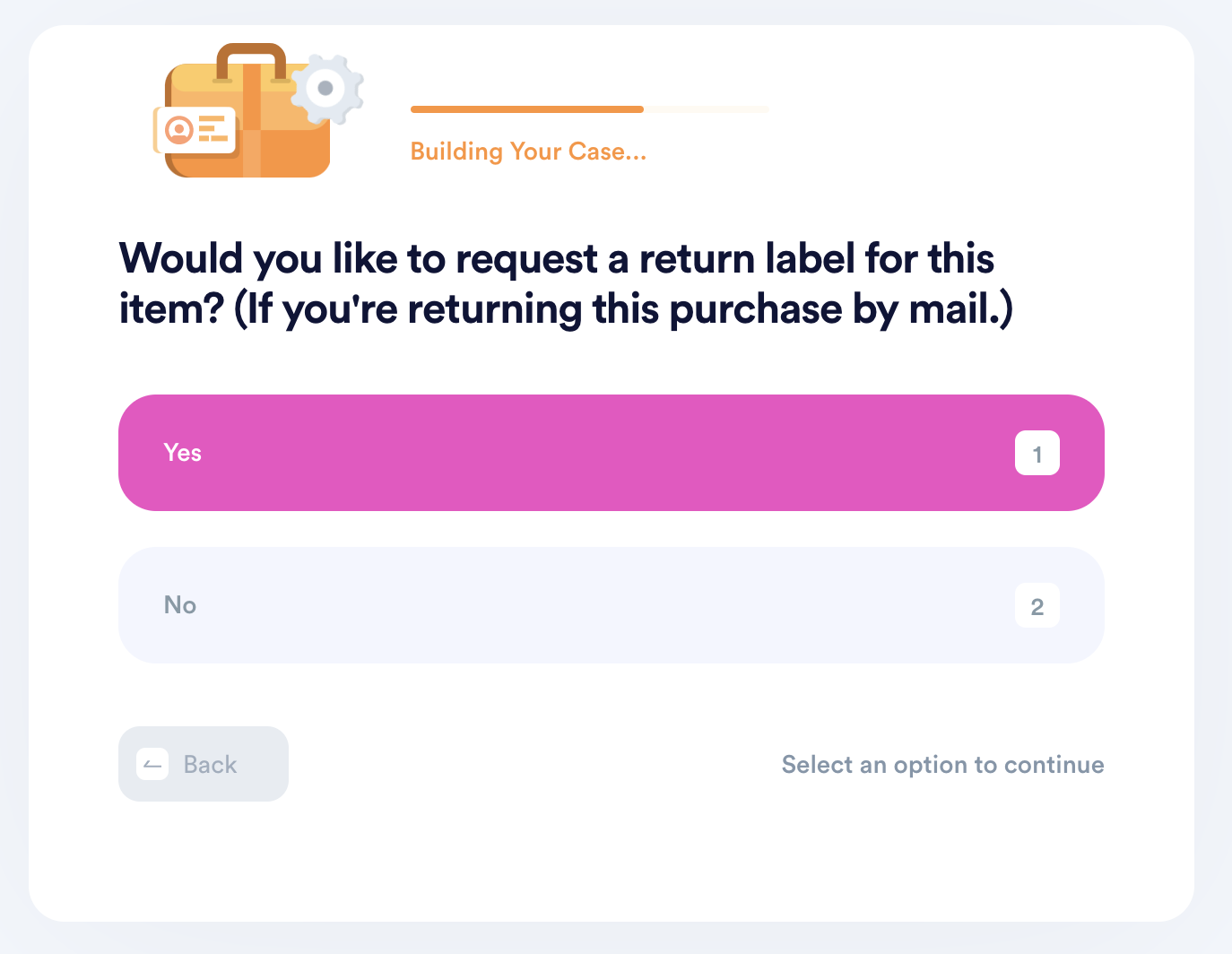 We have numerous other guides in our learning center covering the return policies of many popular companies:
Wasted Your Money on a Non-Returnable Purchase? There Are Other Methods To Earn It!
Don't feel down if the item you got isn't returnable—DoNotPay has many more tricks up its sleeve that will help you earn some money!
From helping you enter sweepstakes, decrease your property taxes, and lower your utility bills to assisting you in earning off email or text spammers and robocalls, waiving your college application fees, submitting a college financial aid appeal letter, and getting a refund from any company or airline, we can do it all!
DoNotPay Is Always at Your Disposal
Our app's mission is to take everyday admin and legal tasks off your plate so you don't have to waste any of your precious time. If you want to appeal your parking tickets, draw up a legal document, get any agreement notarized, get a tourist visa, keep a sex offender at bay, mail anything without waiting in line, or get in touch with a loved one in prison, DoNotPay will resolve any of these with ease.
Too busy to track your memberships? You don't need to worry about canceling your free trial on time before it turns into a paid subscription if you use our virtual credit card.
With DoNotPay, you can tackle any otherwise annoying chore stress-free.