Kik Account Suspended—Everything You Need To Know
Social networks keep strict community guidelines that users must follow when using the platform to maintain a fun and safe environment. Acting in ways that go against such guidelines often results in users getting a ban or suspension—but on some occasions, a user can get suspended for no reason.
Most platforms give the users a chance to appeal the suspension or ban. This guide will help you understand what got your Kik account suspended and what you can do about it.
You can also learn how to solve the following suspension or ban issues:
What Happens When a User Gets Reported?
Any Kik Messenger user can send you a message which means that you can receive unwanted and inappropriate content. Due to this, Kik users are allowed to block or report people who violate the community guidelines.
If a Kik account is reported, here is what happens:
Kik blocks the reported account for that user
The Kik team investigates the report
Depending on the severity of the violations, the user's account can get:

Deactivated
Suspended
Temporarily banned
Permanently suspended
No action is taken if the reported user's activities are not offensive.
Why Is Your Kik Account Suspended?
Kik consistently monitors your use of their services and may suspend or ban your account if you do anything that goes against their community guidelines. Here are some of the common reasons for Kik account suspensions:
| Reason for Kik Account Suspension | Explanation |
| --- | --- |
| Sending or collecting people's personal information | Sharing anyone's personal details without their approval or asking for their identification on Kik |
| Going against Kik's age requirement | Using Kik if you are younger than 13 |
| Bullying, harassing, or sending threats | Sharing content that threatens Kik's community safety, like threatening or bullying other users |
| Using pornographic content | Exchanging, commenting on, or promoting pornographic content |
| Spamming | Sending unsolicited messages and using advertising mechanisms to gather user's data |
| Selling to other Kik users | Selling items or Kik accounts to other users |
| Promoting illegal activities | Using the platform to break the law or encourage actions that are prohibited by the law, like terrorism |
| Impersonating others | Creating fake Kik accounts to imitate other users, pretending to be a Kik employee, or sharing content that violates someone's copyright |
| Promoting or encouraging self-harm | Sharing content that shows or encourages self-harm activities, such as suicide |
How To Get Unbanned From Kik—Is It Possible?
If your suspension alert mentioned a time limit, your only way of recovering your account is waiting for that period to end. How about permanent bans? Unfortunately, Kik doesn't have an official method of appealing your ban or suspension.
If you believe your account should be unbanned, you may contact their help center by sending an email to kiksupport@medialab.la, but there is no guarantee that your account will be restored. If everything fails, you may have to create a new account to use the platform again.
Having Trouble With Other Social Networks? Get Unbanned Using DoNotPay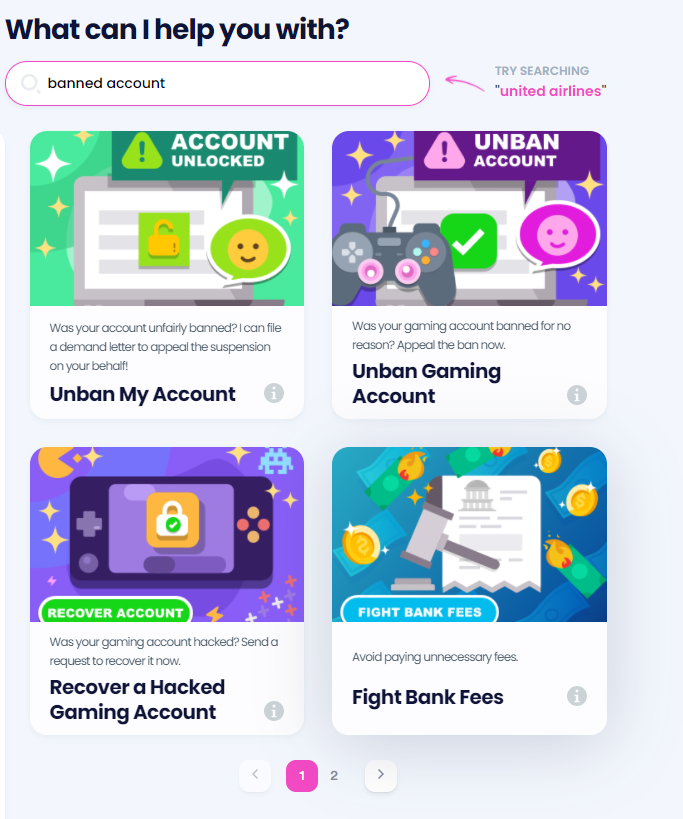 User policies of different platforms are updated regularly, and anyone may miss an update and do something that gets their account suspended.
Whether you are banned from Snapchat, banned from Facebook for no reason, or want to make a Twitter suspension appeal, DoNotPay can help you increase the odds of getting your account back. All you need to do is:
Locate the Unban My Account tool
Answer a few questions related to your banned or suspended account
Click Sign and Submit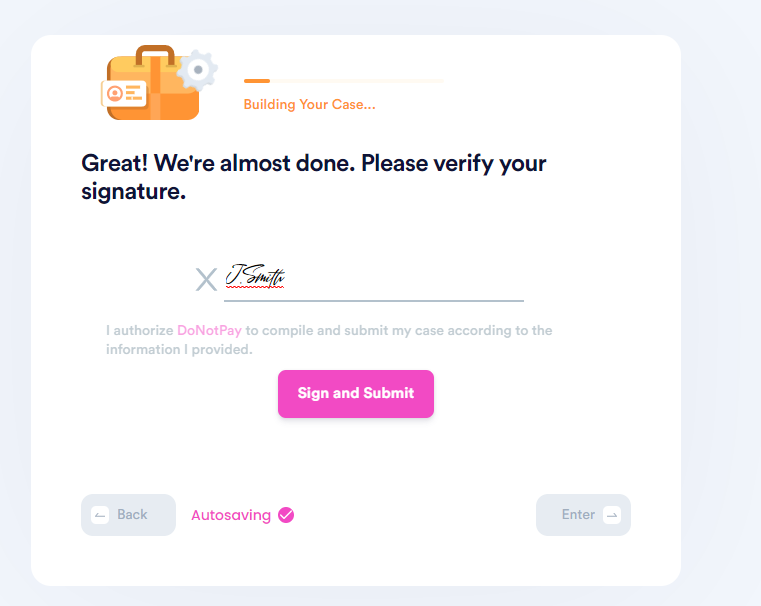 DoNotPay will quickly create a demand letter and send it to the company on your behalf. If the company discriminated against you based on religion, race, color, sex, national origin, veteran status, or disability, our app can help you fight back!
Use DoNotPay To Recover Your Account From Other Platforms
DoNotPay's Unban My Account tool is not for social platforms only. You can use the tool to get unbanned or unsuspended from other websites or services too. For gaming accounts, use the Unban Gaming Account tool.
Getting unbanned from any platform requires a clear and convincing explanation of why your account should be restored. Since many companies may give you only one chance to appeal, you need to do it right the first time.
Use DoNotPay to put legal pressure on the company and ensure your appeal is not ignored. Note that DoNotPay will help you appeal the initial suspension or ban, not the company's final decision. This means that if you already sent a suspension or ban appeal and the company contacted you with its verdict, sending another request may have little or no effect.
The or Unban Gaming Account tool will help you:
Draft an appeal letter
Send it to the company
Set a deadline for getting a response from the company
Check out some of our guides on getting unbanned from different platforms below:
Our App Solves Your Legal Issues!
Do you really have to set aside astronomical amounts to pay lawyers for drafting legal documents or taking a person or business to small claims court?
The answer is no—all the cash remains in your pocket, thanks to DoNotPay! From now on, you can perform many legal tasks from home with the help of our app. It enables you to create flawless powers of attorney, divorce settlement agreements, and child travel consent forms in a snap.
That's not all—once we generate these documents for you, we also help you have them notarized via a video meeting. No need to waste your time and fuel visiting notary offices.
Check Out Other Perks DoNotPay Offers!
DoNotPay provides a wide selection of services, from creating virtual credit cards and burner phone numbers to getting refunds from companies and canceling subscriptions. Have you received an unfair parking ticket? Appeal it with our app before you know it! Are email spam and robocalls making your life a living hell? No scammer stands a chance against our efficient AI-powered tools and features!
We also work in your favor when it comes to safety. Our app offers perfect ways to prevent copyright infringement, stalking and harassment, work discrimination, sex offenses, and disputes with annoying neighbors.