A Full Guide to the Kendra Scott Return Policy
Shopping online can easily result in an unsatisfactory purchase. If you do end up disappointed with the items you have bought, learn all about the Kendra Scott return policy to know . DoNotPay will help you file a return request and get your money back quickly.
Everything You Need To Know About the Kendra Scott Return Policy
Kendra Scott offers a 30–day return deadline for all items bought in store or ordered online. If you honor that deadline, the store will give you a possibility of exchange or store credit.
You can return the item if it is:
Unworn
Unused
In original packaging
With tags on
The following items are not eligible for returns or exchanges:
Engraved pieces
Masks
Gift cards
Kendra Scott branded merchandise
Customized pieces
Permanently discounted items
Marked down merchandise
Promotion Return Policy
Products bought during a "Buy One, Get One Free" promotion can be returned, provided that you return both items. If you fail to do so, the store will adjust your refund to the value of the item you are returning but charge you for the missing item.
How To Return Kendra Scott Online Purchases
You can return a Kendra Scott online purchase via mail. Kendra Scott offers free shipping for items that qualify for a return. The store provides a prepaid return shipping label with every purchase.
If you lost your shipping label, you can print a new one by following these steps:
Visit the Kendra Scott website
Enter your name, address, and contact information
Click on the Email Return Label button
Print the label
Once you print the label, you should complete the following instructions to send your item back to Kendra Scott:
Pack your item and include a copy of the invoice or a return form
Place the label on the package
Drop the package off at UPS
It may take up to 15 days of receiving the item for the store to process your return request.
You can also return online purchases to the nearest Kendra Scott store for store credit or an exchange.
How To Return Kendra Scott In᠆Store Purchases
If you want to return the product to the store, you can do it within 30 days of purchase. The item must be packed in the original packaging, and you should bring a receipt. You can bring the item to the nearest Kendra Scott store.
To find a store closest to your location, go to the Kendra Scott store locator page and search by:
ZIP code
State
Your current location
DoNotPay Will Help You Initiate a Return Quickly
You don't have to waste time navigating the Kendra Scott return policy and trying to follow complicated return procedures. If you sign up for DoNotPay, we'll handle the entire process for you.
Take a look at what DoNotPay can do:
Draft a return request letter that is personalized to you
Send the letter to the company in question
Set a deadline for the business to ensure fast processing time
Provide a free shipping label so you avoid paying any delivery expenses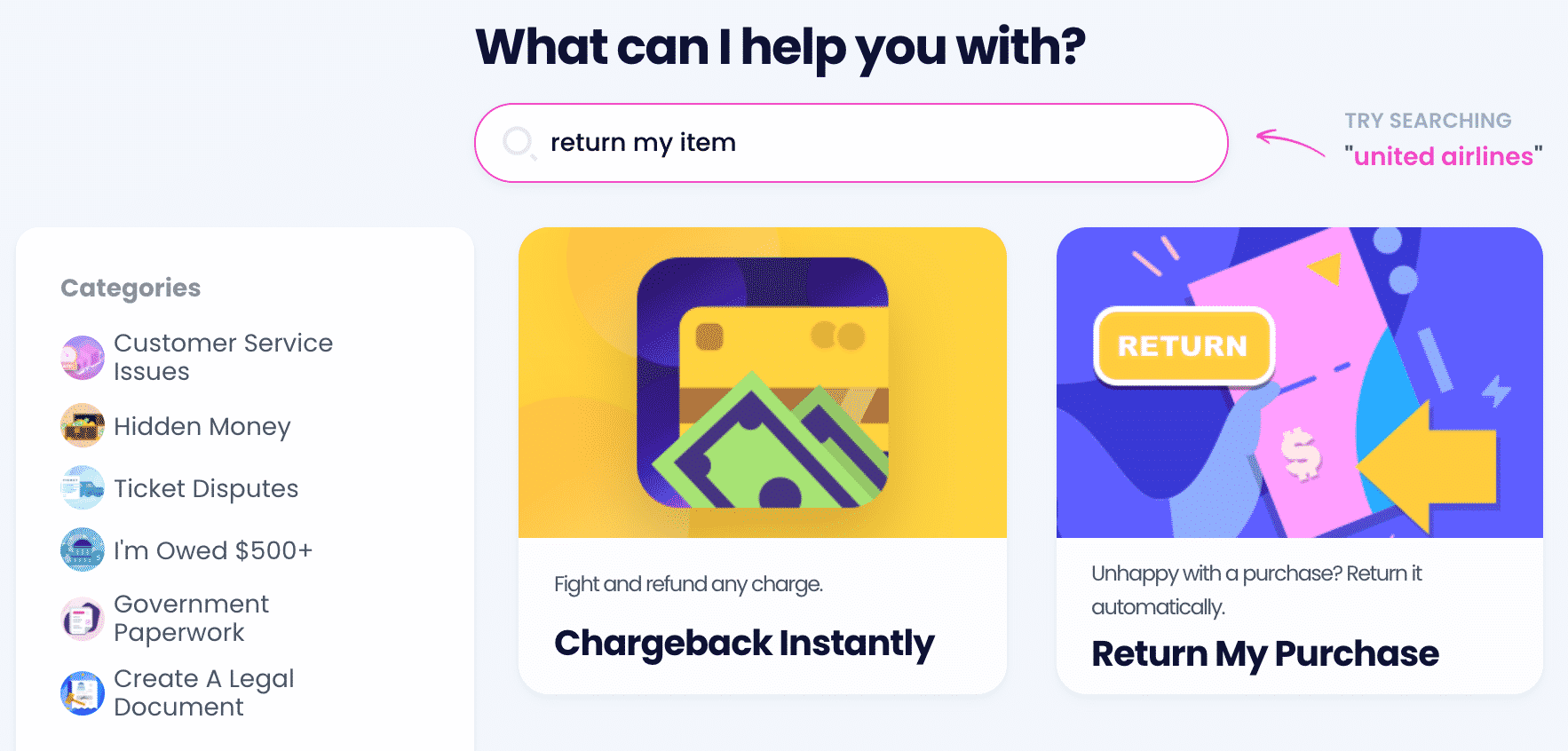 To start your return with DoNotPay, follow these steps:
Select the Return My Purchase product
Type in the specifics about the item and provide photos if you have any
Click Submit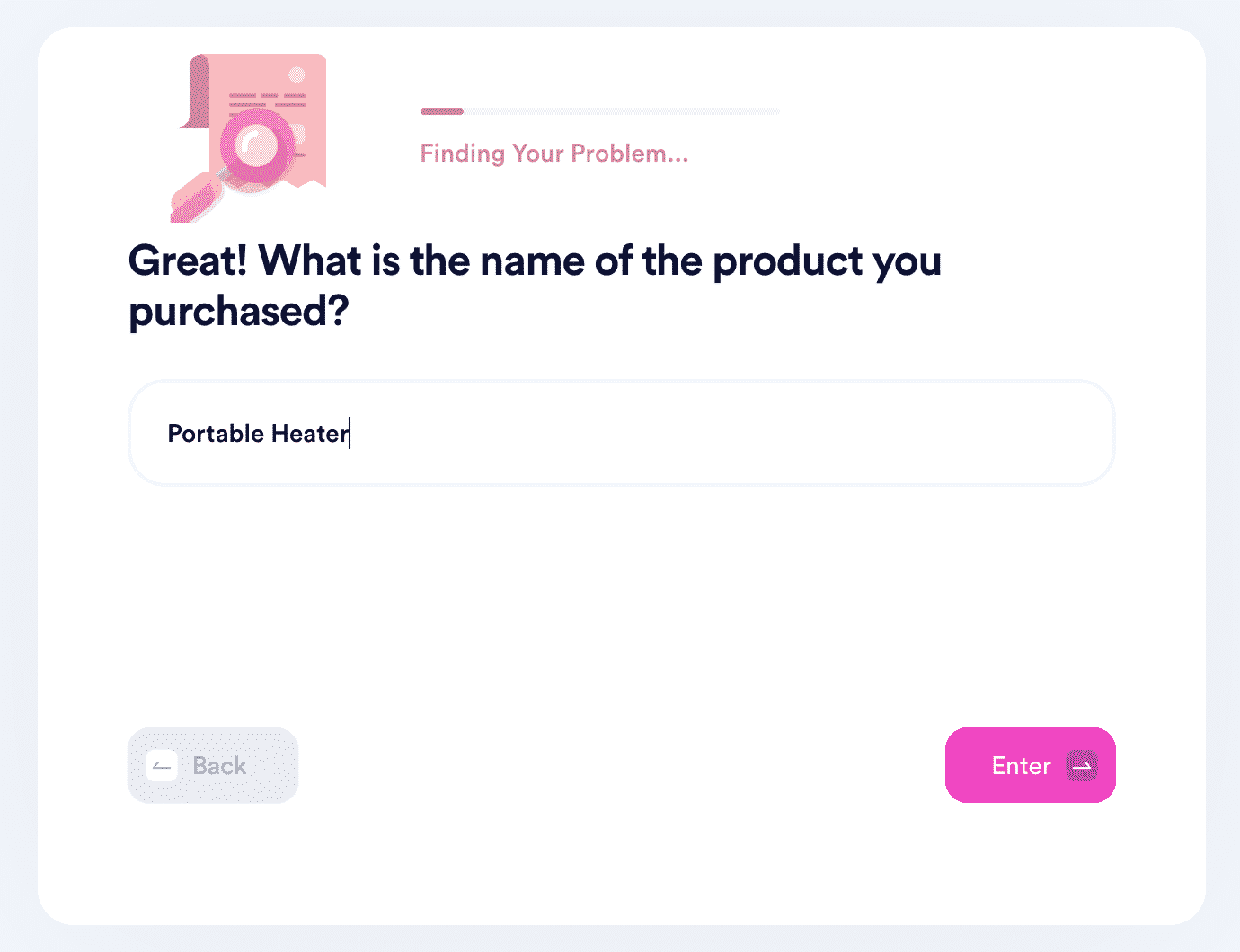 In the following table, you can see some other stores that DoNotPay can help you with:
Is the Situation With the Merchant Getting Messy? Take Them to Small Claims Court!
If you feel like the merchant has wronged you, our AI-driven app recognized by the ABA Brown Award will help you sue them in small claims court! You don't need to worry about filling out lengthy court forms or collecting evidence for your case—we'll step in and do it for you!
You can use DoNotPay to generate any legal document you may need for the lawsuit, add legal weight to it through online notarization, and fax it to the court—all in a matter of mere minutes.
Facing any other legal issues? Check out how our app can assist you in:
We Can Help in Many Other Ways!
No matter what kind of assistance you need DoNotPay to provide, you can rely on it to solve any admin or legal issues you may have.
You can use our app to jump the phone queue when contacting any support team, skip the line at the DMV, get cash back on gift cards, create a valid passport photo, appeal any banned account, file an insurance or warranty claim, and get in touch with a loved one in prison in a snap.