How To Tell if You're Banned From a Subreddit—The Easiest Way To Recognize a Ban
Have you entered a subreddit and suddenly realized you cannot reply or share anything in that community? Are you wondering what happened? One of the possible answers is that you got banned. If you are not sure whether that is the case, DoNotPay is here to assist you.
In this guide, we will teach you how to tell if you're banned from a subreddit, whether it is possible to get unbanned, and what else you can do about it.
Top Reasons for Getting Banned From a Subreddit
Subreddit moderators may ban you if you violate Reddit Content Guidelines. Here is the list of suspicious actions and rules that will help you avoid this unpleasant situation:
Do not harass or attack marginalized or vulnerable groups of people
Post authentic content and avoid spamming and vote cheating or manipulation
Do not promote suggestive or sexual content that involves minors
Avoid posting illegal content or facilitating prohibited transactions
Label your content and comments properly. That way, users will know what to expect from your subreddit
Don't try to impersonate another user
Respect the privacy of other users. Do not post confidential or personal information or intimate details about another user
Do not address another user in a disrespectful manner
Do not do anything that interferes with the regular use of Reddit
Though these are the most common reasons for getting banned on Reddit, moderators may choose to ban you for other reasons as well. They may decide that your content doesn't fit their theme or that you are violating a specific rule of their subreddit.
What Happens When You Get Banned From a Subreddit?
If you are banned from a subreddit, the moderator will send you a private message about the ban. After that, you will not be able to submit a post or comment on other Redditors' posts in that subreddit, but you will be able to see the thread.
Sometimes, instead of banning you, the moderator of a certain subreddit will use AutoModerator to delete your posts. This is known as the shadow ban. If that is the case, your posts will be deleted automatically.
How To See What Subreddits I'm Banned From
To see all subreddits you were banned from, you will have to check your messages. If you were banned from multiple subreddits, you should receive notification messages for each of them.
Can You Get Banned From Your Subreddit?
Yes. If you violate any Reddit content guidelines in your subreddit, this platform will:
Restrict your comments
Remove your content
Quarantine your subreddit
To make sure this doesn't happen, you should take a look at Moderator Guidelines. If you find that your subreddit was unjustly banned, you can file an appeal by sending a private message to /r/reddit.com.
How To File an Appeal When You Are Banned From a Subreddit
If you are banned from a certain subreddit, you can access it again in two ways:
Reply to the ban message you received—This is something you should do before considering any other options. If the moderator mutes you and doesn't want to hear you out, your ban is permanent
Create a new account and enter the subreddit again—You can do this if the moderator finds it acceptable. You will have to participate in good faith and not repeat offenses that got your account banned
In case the moderator bans you for some irrational reason, you should consider writing a demand letter to the moderator and put legal pressure on them to take another look at your case. Don't worry if you've never written a demand letter before because DoNotPay can help you with that!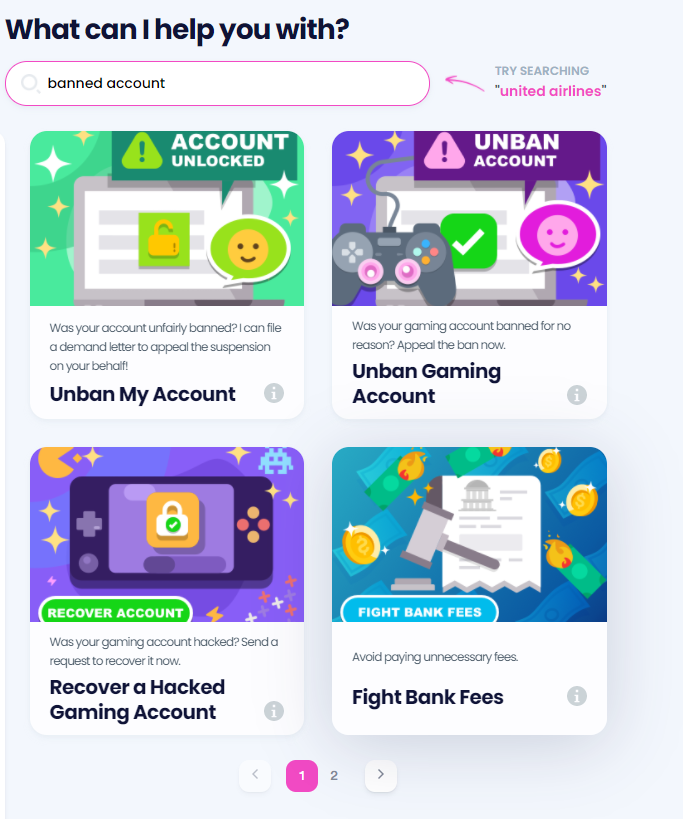 Write a Demand Letter With DoNotPay and Draw Attention to Your Appeal
We will make sure your appeal gets the attention of a subreddit moderator who banned you. Our tailor-made letter with a specified deadline will make them reconsider your appeal request in a timely manner.
All you have to do is:
Click on the Unban My Account option
Answer questions about:

The platform you were banned from
Your username
The date you got banned
The reason you got banned (if the subreddit moderator provided you with one)

Add some more information to make your case solid
Verify your signature and click Submit
After that, DoNotPay will generate a letter that will request the moderator to resolve the issue within two weeks.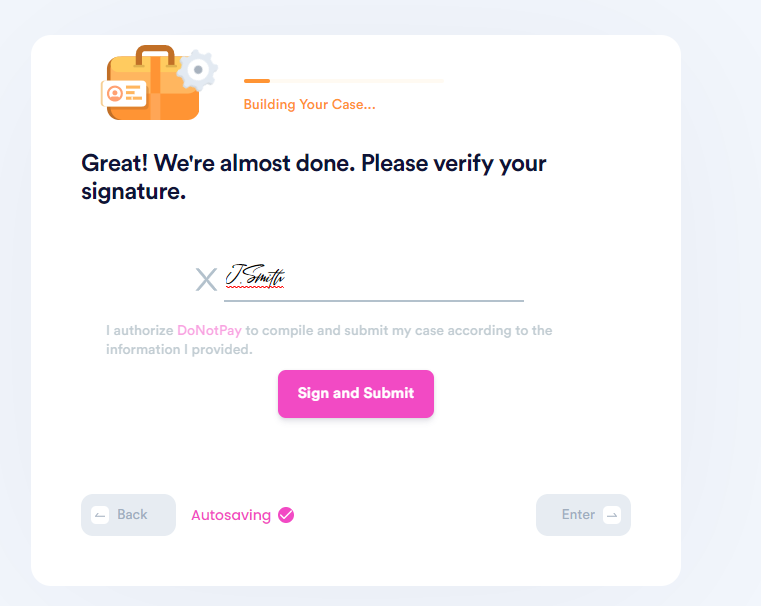 DoNotPay Can Help You Write Requests for Any Other Suspensions and Bans!
Whether you got banned from a paid service, game, or shopping platform, can write you a request to get unbanned and draw attention to your case.
You can take a look at our comprehensive guides and learn how to file appeals to other problems, such as:
Get an Extra Buck or Two With DoNotPay
Besides being able to assist you with almost any legal issue, DoNotPay can also help you get some extra money! We can cancel any unused memberships and prevent you from being charged after free trial periods are over with our virtual credit card.
Can't claim a warranty or get cash back for a gift card? Subscribe for DoNotPay and consider it done! We can also help you return items to almost any company or even help you get a refund in a few clicks!
Helping you jump the customer service queues is also not a biggie for us, as well as taking the company that wronged you to small claims court!
No Problem Is Unsolvable for DoNotPay
By subscribing to our platform, you get access to a plethora of handy features that can help you with:
Drafting legal documents

Creating POA agreements

Reducing property taxes