How To Avoid Being Banned From Reddit—Learn With DoNotPay's Help!
Getting banned from Reddit is not uncommon, especially since the platform updated its privacy policy in 2020. The safest way to avoid getting banned or suspended is to read the following documents thoroughly:
Reddit's Content Policy
Reddit's User Agreement.
If it's too late to do that now because you've already gotten banned or suspended for suspicious activity, the only solution is to file an appeal.
To find out how to do that, check out this easy-to-read guide. If you've already filed an appeal but you're not getting a response from the company, ask DoNotPay to step in!
What Types of Reddit Bans Are There?
Reddit has two types of bans:
| Type of Ban | Explanation | How To Tell if You're Banned |
| --- | --- | --- |
| Subreddit ban | Issued by moderators of a community on Reddit. Attempts to get around the subreddit ban may result in a site-wide suspension | You won't be able to participate in a certain community, but you'll be able to see the content published there. You will also receive a notification of the subreddit ban in your Reddit inbox |
| Site-wide ban | Issued by Reddit's administrators, this ban may be temporary or permanent | You will get a notification from the administrators and won't be able to participate on Reddit as a whole |
In some cases—for safety reasons—Reddit may lock your account, and you shouldn't mistake that for a ban. If the account gets locked, you will still be able to log in normally but won't be able to post, edit, moderate, send messages, change settings, or delete or deactivate your account. This is how Reddit protects your account from potential misuse. To unlock it, you will need to reset your password.
How To Unban Your Account
You can get your account unbanned in some cases, but only if you admit your mistakes and promise not to break the rules again. It is also possible to get banned unfairly, so don't give up straight away and use your right to appeal the ban. We can also help you figure out what to do with a suspended Reddit account!
To file an appeal, log in to Reddit and fill out the online form. If the administrators decline your appeal request, you may consider creating a new account and starting over.
To be completely sure you've submitted a well-written appeal, and let us draw up the letter in your stead!
Get Your Banned Reddit Account Back With DoNotPay!
If you don't have the time or knowledge to write an appeal letter, we got you. Opting for DoNotPay is the best solution because we will put legal pressure on the company to make it solve your appeal as soon as possible.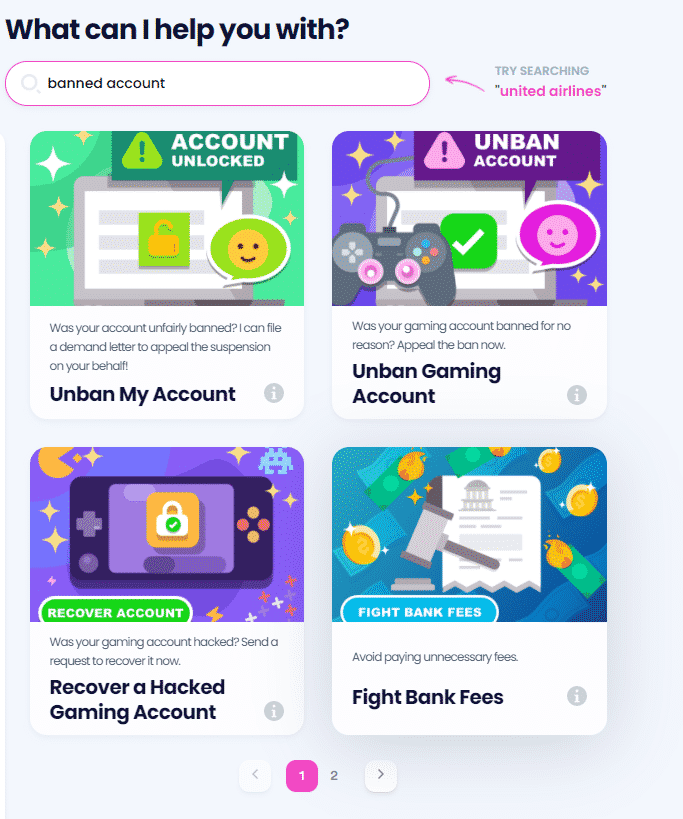 All you have to do is:
Locate the Unban My Account product
Answer a few questions related to your banned account
Click on the Sign and Submit button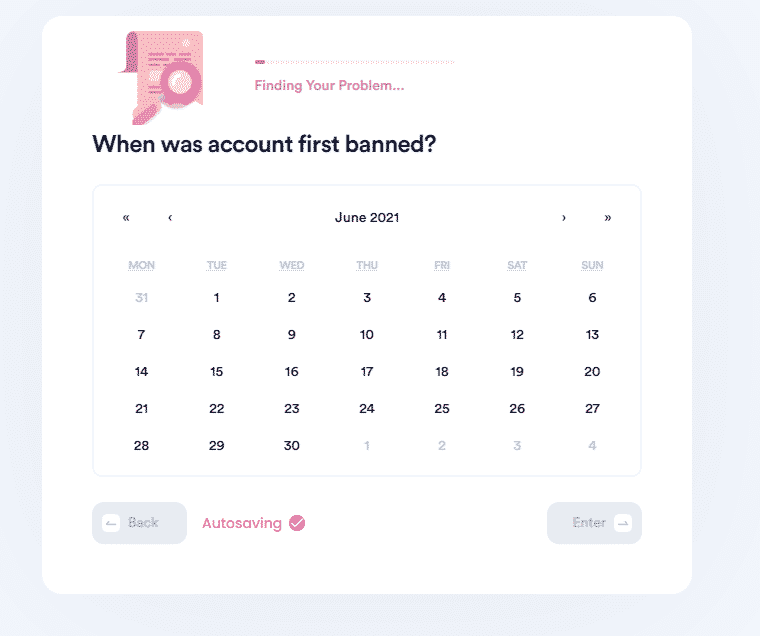 DoNotPay will generate a customized appeal letter in less than five minutes and send it directly to Reddit. It will contain a two-week deadline for the company to respond.
DoNotPay Can Help You Appeal Banned- or Suspended-Account Decisions on Other Platforms
If you have issues with other platforms, you may want to check out some other guides from our learning center. Learn how to appeal suspensions or bans hassle-free on the platforms listed in the table below:
How Not To Get Banned From Reddit
Any violation of Reddit's User Agreement or Content Policy may cause you to get banned. The only way to avoid this is to respect the platform's rules, so do not:
Harass, bully, or threat marginalized or vulnerable groups of people
Engage in content manipulation (spamming, subscriber fraud, vote manipulation, or ban evasion)
Post or threaten to post intimate or sexually explicit photos or videos of another person without their consent
Impersonate someone in a misleading way
Label the content and communities improperly (especially graphic content)
Post suggestive or sexual content that involves minors
Post illegal content
Do anything that stops the normal use of Reddit
Transmit, distribute, or upload any viruses, worms, or other malware intended to interfere with Reddit's service
Use the platform to violate the law or infringe on intellectual and other property rights
Engage in actions that could disrupt, disable, overburden, or impair Reddit's service
Attempt to gain access to another user's account
Access, search, or collect data from Reddit
Use the platform in any way that may be abusive or fraudulent
Reddit has a variety of ways to enforce its rules on users—it will:
Ask you nicely to knock it off
Ask you less nicely to stop breaking the rules
Give you a temporary or permanent suspension
Remove your content (posts and comments)
DoNotPay's Vast Collection of Features Keeps Expanding
Determined to simplify bureaucratic procedures and help you with various daunting items on your to-do list, we created DoNotPay—the world's first robot lawyer! With us, you can:
Streamline Different Tasks by Using DoNotPay's Practical Features
Are you looking for an efficient way to gain back your unclaimed money or get a refund from a company? Do it with DoNotPay without lifting a finger! Our app provides excellent money-saving features that will increase your budget and make all unnecessary expenses disappear.
We can assist you in terminating unwanted subscriptions, recovering your unused gift card funds, reducing your bills, and requesting late delivery refunds. You don't even need to hire lawyers to write a financial aid appeal letter, an HR complaint, or a child travel consent form in your stead—our app can do all this!