Grindr Account Suspended—All You Need To Know
Grindr is the most popular social network for gay and trans people at the moment. The platform imposes specific terms of service and community guidelines the users should follow. Any violation of these rules can lead to an account suspension.
If your Grindr account got suspended, you can file an appeal and ask the platform to take another look at your case.
In this article, DoNotPay will present the most common reasons to get your Grindr account suspended and help you understand the appeal process. , and let us create an appeal letter that's bound to encourage a swift response!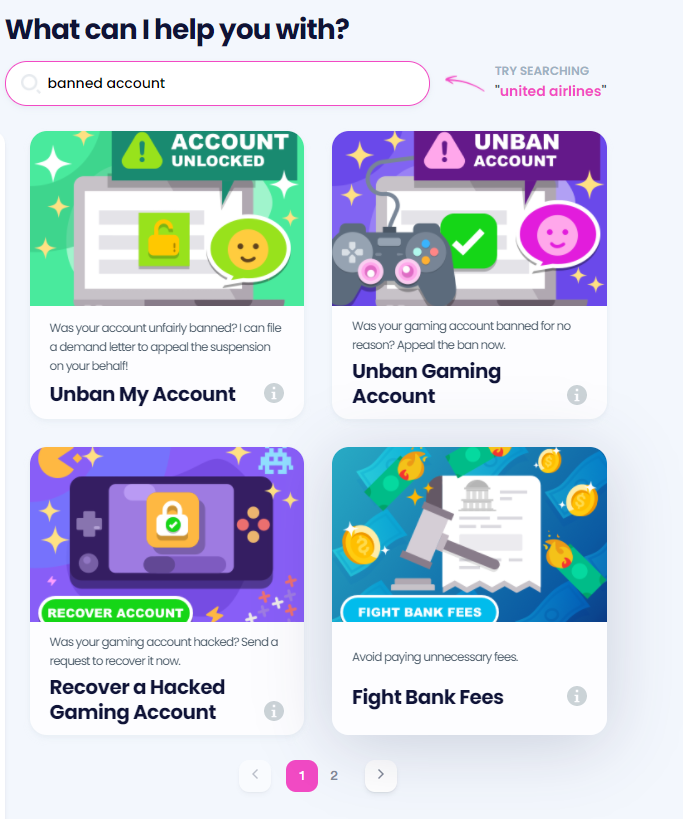 Why Was Your Grindr Account Banned?
Grindr can suspend your account for numerous reasons. The most common reasons involve violating the platform's terms of service, like disrespecting or threatening other users.
Disrespecting Grinder's community guidelines can also be a cause for an account suspension.
Take a look at the specific examples of prohibited behavior on Grindr:
Spamming and advertising
Harassing other users
Discriminating and promoting hate speech against individuals and specific groups
Conducting illegal activity
Sharing pornography and nudity
Impersonating other users
Joining the platform as a minor
Whether you'll succeed in lifting the suspension depends on how serious your offense was.
Spam and Advertising
If you use your Grindr account to advertise a certain product or send spam mail, you risk getting suspended from this platform. If someone is spamming you on Grindr, you can and should report them.
Harassment
Harassment is a serious offense on Grinder. Here are some activities that fall under the harassment category:
Insulting other users
Threatening
Falsely reporting other users to get back at them for blocking you
Creating a new account to get in touch with someone who blocked you
Discrimination and Hate Speech
Grindr's terms of service state that users who promote discrimination and hate speech will be forever banned from using the platform. The platform will also remove any content they perceive as offensive, graphic, hurtful, and insensitive or depicts self-harm and suicide.
Illegal Activity
If you partake in illegal activities via your Grindr account, you will get suspended. Illegal activities include:
Solicitation
Drug abuse
Frauds
Pornography and Nudity
Grindr doesn't allow explicit sexual content and nudity posts on public profiles. If you send this type of content to another user without their consent or post it publicly, your account will be suspended.
Impersonation
You should not use other people's info or content as your own. Another user may recognize and report a fake profile, and you will get suspended.
This type of behavior typically causes a temporary suspension. To recover your account, you will be asked to verify your identity.
Underage Users
Grindr is an app designed exclusively for adults. The platform will immediately suspend accounts of underage users and may even involve the authorities. If you are suspecting that a person you are communicating with on Grinder is a minor, you are obligated to report the suspicious profile.
How To Lift the Suspension From Your Grindr Account
Getting suspended from Grindr stinks, but you shouldn't despair. You can attempt to recover your account by sending an appeal through a form available on the Grindr Help Center webpage.
To file an appeal, you need to do the following:
Access the Grinder Help Center
Choose the Ban Appeal option at the top of the form
Fill out the form and upload additional documentation, if necessary
Submit the form
If Grindr doesn't respond to your complaint, you should send them a demand letter. In case you don't know how to write the letter, DoNotPay can draft it for you!
Draft Your Appeal Letter Using DoNotPay and Recover Your Account!
If you believe Grindr suspended your account unjustly, you should ensure they'll review your case and respond to your appeal swiftly. The best way to achieve that is by creating and sending them a compelling demand letter with DoNotPay's help!
All you have to do is:
Select the Unban My Account product
Provide some information about the ban
Verify your signature
Submit
Within a couple of minutes, our app will create an appeal letter and send it to Grindr. We will request Grindr to respond to your appeal and process it within two weeks.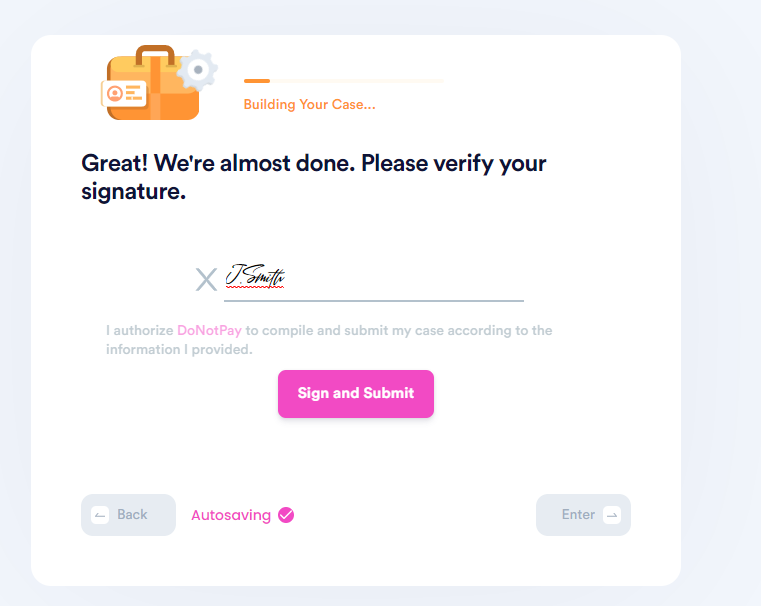 DoNotPay Drafts Demand Letters for Numerous Online Platforms
If you want to appeal a suspended account on any social media platform, DoNotPay will make sure your request gets noticed.
Our knowledge base contains useful guides explaining how to get unbanned or unsuspended from:
Check out our articles on getting your account suspension or ban lifted from some of the most popular gaming, social media, shopping, and other online platforms:
Get an Extra Buck or Two With DoNotPay
Besides being able to assist you with almost any legal issue, DoNotPay can also help you get some extra money! We can cancel any unused memberships and prevent you from being charged after free trial periods are over with our virtual credit card.
Can't claim a warranty or get cash back for a gift card? Subscribe for DoNotPay and consider it done! We can also help you return items to almost any company or even help you get a refund in a few clicks!
Helping you jump the customer service queues is also not a biggie for us, as well as taking the company that wronged you to small claims court!
No Problem Is Unsolvable for DoNotPay
By subscribing to our platform, you get access to a plethora of handy features that can help you with:
Drafting legal documents

Creating POA agreements

Reducing property taxes