The Ultimate Guide to the Publix Return Policy
Did you buy a product at Publix Super Markets and realize that you are not completely satisfied with it? Publix Guarantee states that almost any item can be returned as long as you have the receipt. DoNotPay can help you find out how to return products to Publix according to the Publix return policy and request returns from other companies without a hitch.
What Is the Publix Return Policy?
According to the Publix return policy, the company's main focus is to provide satisfactory services to its customers. If you have bought an item at Publix that you no longer want, you can ask for a return if it falls under:
Open items
Tested products
Damaged products
Perishable and nonperishable goods
Products you are not satisfied with for any reason
If you want to make a return to Publix, you can opt for one of the following:
Refund
Exchange for another item
Publix will ask customers to disclose the reason for making a return, but you have the right to return a product even if the reason is that you don't like what you purchased.
The company reserves the right not to accept the return in case it concludes that:
You are misusing the company's return policy
You intentionally damaged a product to get a refund
How To Return Items to Publix With Ease
Publix allows only in-store returns, so you need to visit the nearest Publix shop and bring the receipt with you. If you need the list of all available Publix stores, you can use the store locator tool and find one nearest to you.
If you don't have the receipt and you wish to get a refund, you will be compensated with store credit in the form of a Publix gift card.
In case you wish to make an exchange for the item you are returning, you should get a replacement in the store where you made your purchase. Not all Publix shops have the same array of products available, so it is recommended to make a return at the store where the item was originally purchased.
Feel free to contact the Publix customer care department at 800-242-1227 for any concerns you may have regarding your return. The company's phone lines are open from 9 a.m. to 6 p.m. from Monday to Friday and from 9 a.m. to 12 p.m. on Saturdays.
Make a Rock-Solid Return Request With DoNotPay's Help
Trying to make a return can be nerve-racking and may require a lot of your free time that you could use more productively. If you wish to return a product that you are dissatisfied with for any reason, DoNotPay can help you create a return request in minutes—stress-free.
To initiate a return, follow these short steps:
Visit DoNotPay in your preferred web browser
Choose the Item Return Request feature
Provide a photo of the item you wish to return
Submit your request with the basic info about the item you are returning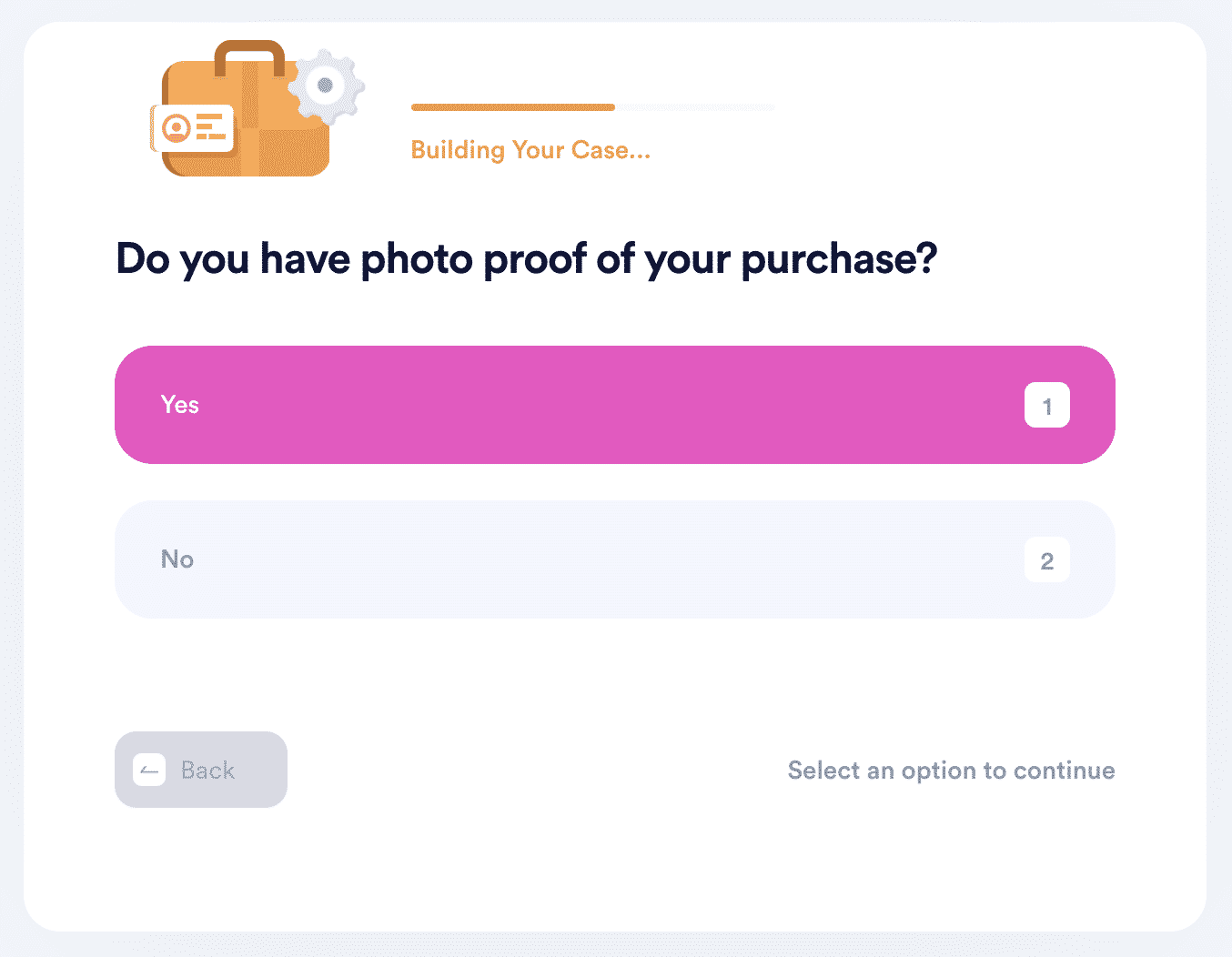 We'll also include a deadline in your personalized return request so that the company in question has to respond in a timely manner. That's not all! Our app makes mail returns a breeze—we offer a free return label so that you can return your unsatisfactory items without being charged.
DoNotPay offers support for numerous companies and can help you create request returns in no time. Check out our guides on returning products and find out more about your rights as a customer: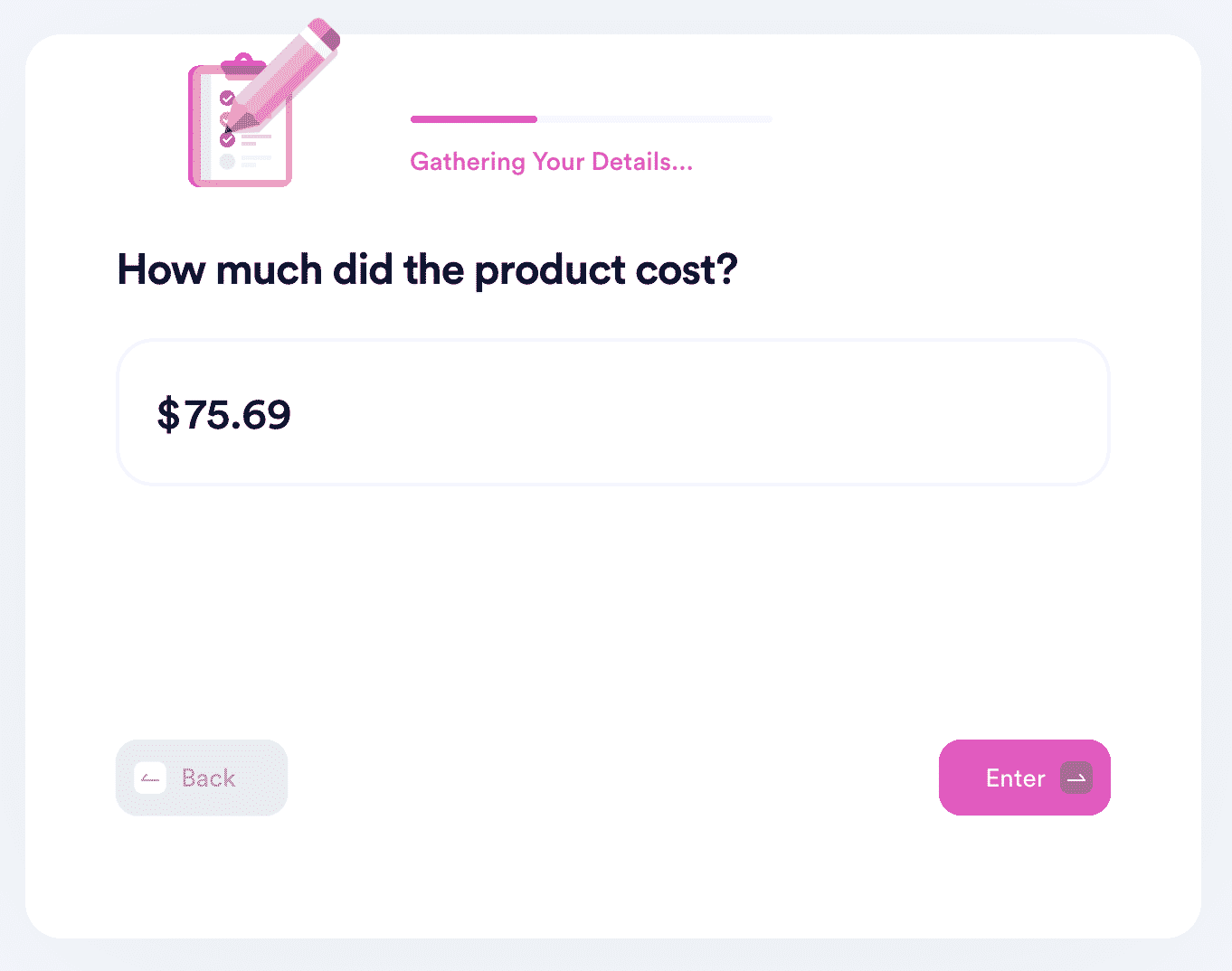 DoNotPay Can Help You With Refunds, Too!
Did you pay for a product, and it didn't arrive? Were you charged for something you didn't purchase or subscribed for? Instead of contacting customer support or dealing with complex refund forms, we will solve your problem with only minutes of your time. We will do the heavy lifting and get your refund for the product in question.
All you have to do is follow these steps:
Choose our Chargeback Instantly feature
Tap on the Get Protected option
Provide basic information about the issue you are experiencing
Click on Sign and Submit
Has Publix Violated Your Rights? DoNotPay Can Help You Sue the Company in Small Claims Court!
Do you believe that Publix violated your consumer rights, or has another company wronged you? DoNotPay can assist you in filing a small claims lawsuit against any person or company in record time!
You can count on the world's first robot lawyer's expert assistance with:
Compiling a demand letter
Filing complete court documentation
Gathering integral paperwork
Filing the complaint
Creating the most persuasive augmentation to use in court
Want Your Money Back? Rely on DoNotPay!
The world's first robot lawyer can help you get your hard-earned money back in several ways. Are you dissatisfied with a product or service you paid for and want to request a refund? Do you want to request a late delivery refund? No problem—DoNotPay will do that in your stead! Do you think that you may have missing money and want to claim it? We can assist you in finding it!
No matter the issue, DoNotPay is your shortcut through bureaucratic hurdles. Our AI-driven app can help you dispute your parking tickets, get refunds and compensation from airlines, cancel any subscription service in a flash, and so much more!
What Else Is DoNotPay Capable Of?
Being your personal AI-powered assistant, DoNotPay can help you get rid of:
Are you sick and tired of big companies not taking their customers seriously? Our app will lend you a helping hand in the process of suing them in small claims court.
Do you want to skip waiting in lines at the DMV, jump the phone queue when reaching customer service, get help with paying your bills, or get copyright protection for your work? Sign up for DoNotPay to complete these tasks and so much more!