Notarization in Mississippi—Is Visiting a Notary Public in Jackson, MS, Necessary?
Visiting a notary's office is not the only way to get formal and personal paperwork notarized in Mississippi. Because traditional notarization proved to be demanding and time-consuming, other notarization methods—such as remote online notarization—are gaining popularity and taking over.
To find out how to get documents notarized without going to a notary public in Jackson, MS, and let us do the grunt work!
What Can a Notary Public in Jackson, MS, Do?
The Mississippi Code authorizes notaries public to detect and prevent fraud by witnessing the signing of numerous business and personal documents, such as:
The Secretary of State issues the rules that every notary public abides by. The Mississippi Secretary of State also defines notaries' powers and limitations.
Powers of a Jackson, MS, Notary Public
A notary public in Jackson, MS, is authorized to carry out various notarial acts, including:
Oaths and affirmations

Jurats

Other acts authorized by the Mississippi law
Notary Public in Jackson, MS—Limitations
Since preventing potential fraud is the main responsibility of every notary public, they must not perform the notarization if one of the following situations occurs:
The signer is not personally present for the notarization

The notary cannot identify the signer—personally or through an identification document

The signer is not aware of what they're signing, or they're acting under duress
Mississippi In-Person Notarization Process Explained
One of the problems with standard notarization is that it can take days or even weeks. The entire process can be divided into steps—you can check what each step entails in the following table:
In-Person Notarization Steps

Description

Finding a notary

When getting documents notarized the regular way, choosing the nearest notary might be the best solution. You can find a notary public in Jackson in a couple of ways:

Booking an appointment

Once you choose the notary, you should call or send an email to make an appointment

Gather all the documents

If you forget a document or the document that needs to get notarized contains blank pages, the notary can refuse to perform the notarization. Besides that, you should provide a government-issued proof of identity, such as an ID, passport, or driver's license

Going to the notary's office

Make sure to arrive on time. Otherwise, you might have to reschedule and come again

Waiting for the notary to carry out the notarization

Once you're in the notary's office, they will verify your identity, witness the signing, and perform required notarial acts

Paying

notary fees

Notaries in Mississippi may charge from $2 to $5 for each notarial act. You should inform yourself about the exact fee for the notarial act you need and possible additional charges before going to the notary's office

Waiting for the notary to write a journal record and make a notarial certificate

Once the notary completes the notarization, they will write a notarial certificate or statement that contains:

Date and place of the notarization

Notary's stamp
Other Types of Notary Services in Mississippi
In-person notarization is not the only way to get documents notarized in Mississippi. Residents of the Magnolia State can use several notary services to have their documents notarized:
Electronic notary

—Notarization of documents in digital form is similar to traditional notarization. The signer has to come to the notary's office, and the same rules apply, but the notary creates a digital certificate instead of a written statement

Mobile notary

—As the name suggests, mobile notaries perform their service at the location of your choice. A mobile notary can come to your home, workplace, restaurant, or any other appropriate place. They compensate for the costs of travel by charging an additional fee

Online notary

—On April 7, 2020, the Mississippi government authorized remote online notarization during the COVID-19 pandemic. Online notaries witness signatures and perform notarial acts via audio-video calls, making notarization practical and time-efficient
Find an Online Notary Public in Jackson, MS, in a Breeze!
DoNotPay created a nifty and budget-friendly product that can connect you to an online notary without any hassle. With the Notarize Any Document service, you can get documents notarized at any time because our notary partners offer their service 24/7, 365 days a year.
We value convenience, and that's why our product is super easy to use— and follow these steps:
Choose the

Notarize Any Document

tool

Upload the document that needs to get notarized

Enter your email address and wait for our email

Click on the link we send you to schedule an appointment with an online notary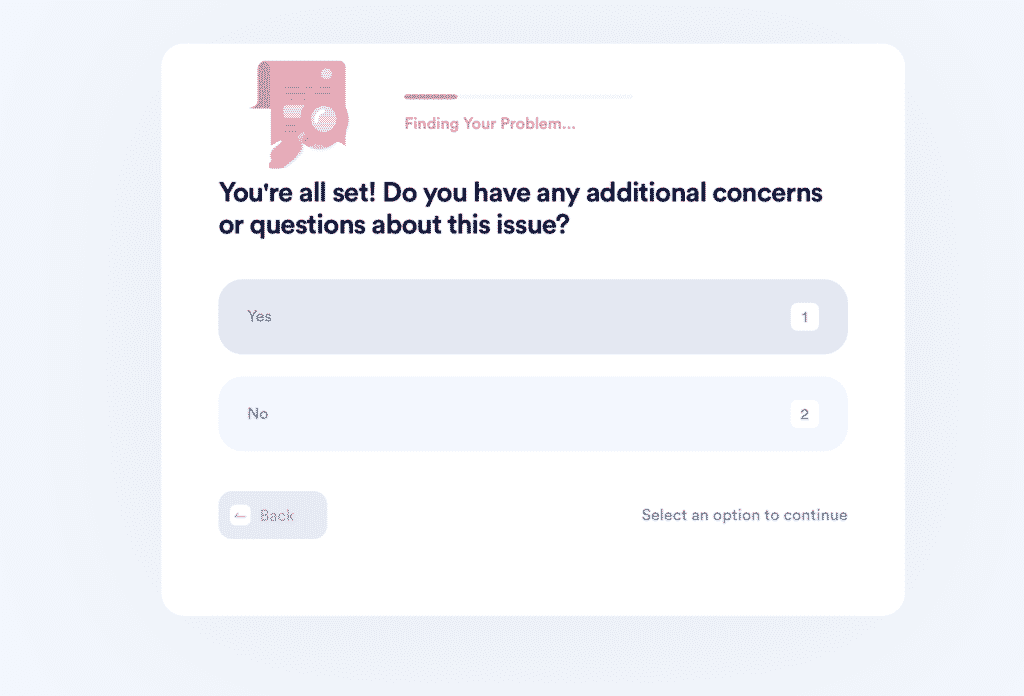 DoNotPay Is a Time-Saving App
How many customer service reps do you have to deal with only to file an insurance claim or book your DMV appointment?
DoNotPay helps you sort out these tasks and much more in only a few clicks.
Get your revenge on robocallers, report text scammers, find validated clinical trials, claim your warranties, get in touch with your loved ones in prison, and protect your creative content—all in less than five minutes.
No more hours-long phone calls, emails, or in-person visits.
We cover everything from freeing your inbox from spam to providing excellent prep tests for government exams! Save time with your all-in-one app!
Keep Your Money Safe With DoNotPay
Don't let greedy companies threaten your consumer rights by holding back refunds, refusing to cancel your subscriptions, or charging you after your free trial ends.
DoNotPay helps you try out different services without providing your credit card info or phone number—you will never again have to deal with unexpected post free trial charges!
Our app also helps you avoid paying unnecessary parking tickets, delay challenging bills, or waive your college application fees.
If any company refuses to issue you a refund or an airline won't compensate for canceled flights, we can help you sue them in small claims court.